Spotted: The Phanatic serving jury duty in Philadelphia on Monday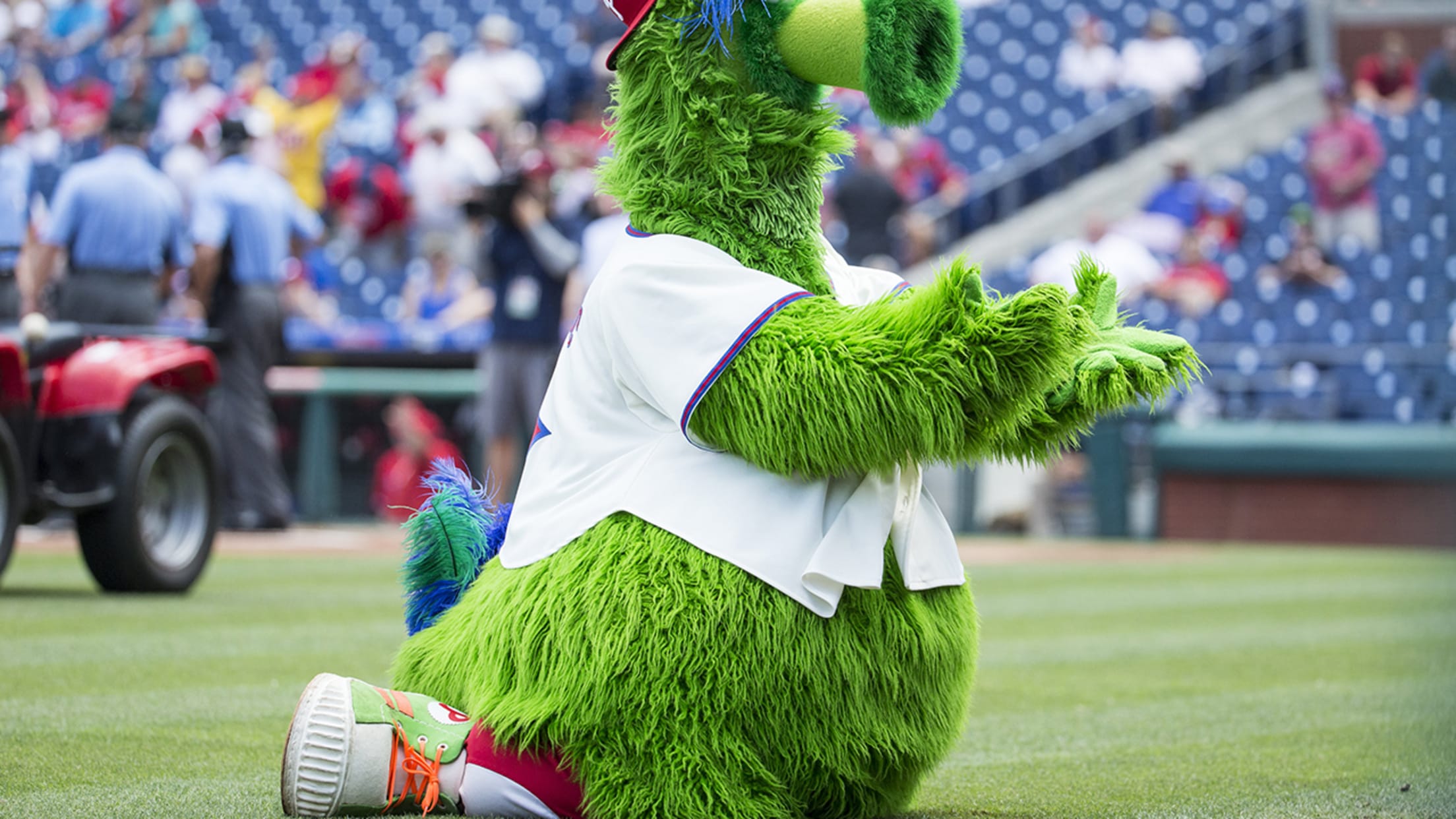 The Phillie Phanatic pleads for his All Star Jersey back prior to the first inning of a baseball game between the Atlanta Braves vs Philadelphia Phillies, Wednesday, July 6, 2016, in Philadelphia. The Phillies won 4-3. (AP Photo/Chris Szagola) (Chris Szagola/AP)
When you get a jury duty summons, you're probably picturing a day full of sitting around and waiting. You're probably not picturing, say, delightful antics or excellent dance moves. Well, you're in for a surprise -- that is, if you happened to serve jury duty in Philadelphia on Monday.
my friend is at jury duty in philly and this is happening... pic.twitter.com/ytZ8GvJVdb

— marisa kabas (@MarisaKabas) October 17, 2016
Only the Phillie Phanatic can make Jury Duty in Philly fun, lol smh pic.twitter.com/G8AnpQPT5M

— Kenny (@KayDee215) October 17, 2016
Yes, that's the Phillie Phanatic proudly doing his civic duty. He was also joined by Villanova men's basketball head coach Jay Wright. Together, they kicked off Juror Appreciation Week:
No word on whether the Phanatic challenged anyone to a dance contest and had an actual judge decide who won.