This Philly reporter poked fun at the Phanatic, so Iggy the Iguana ate her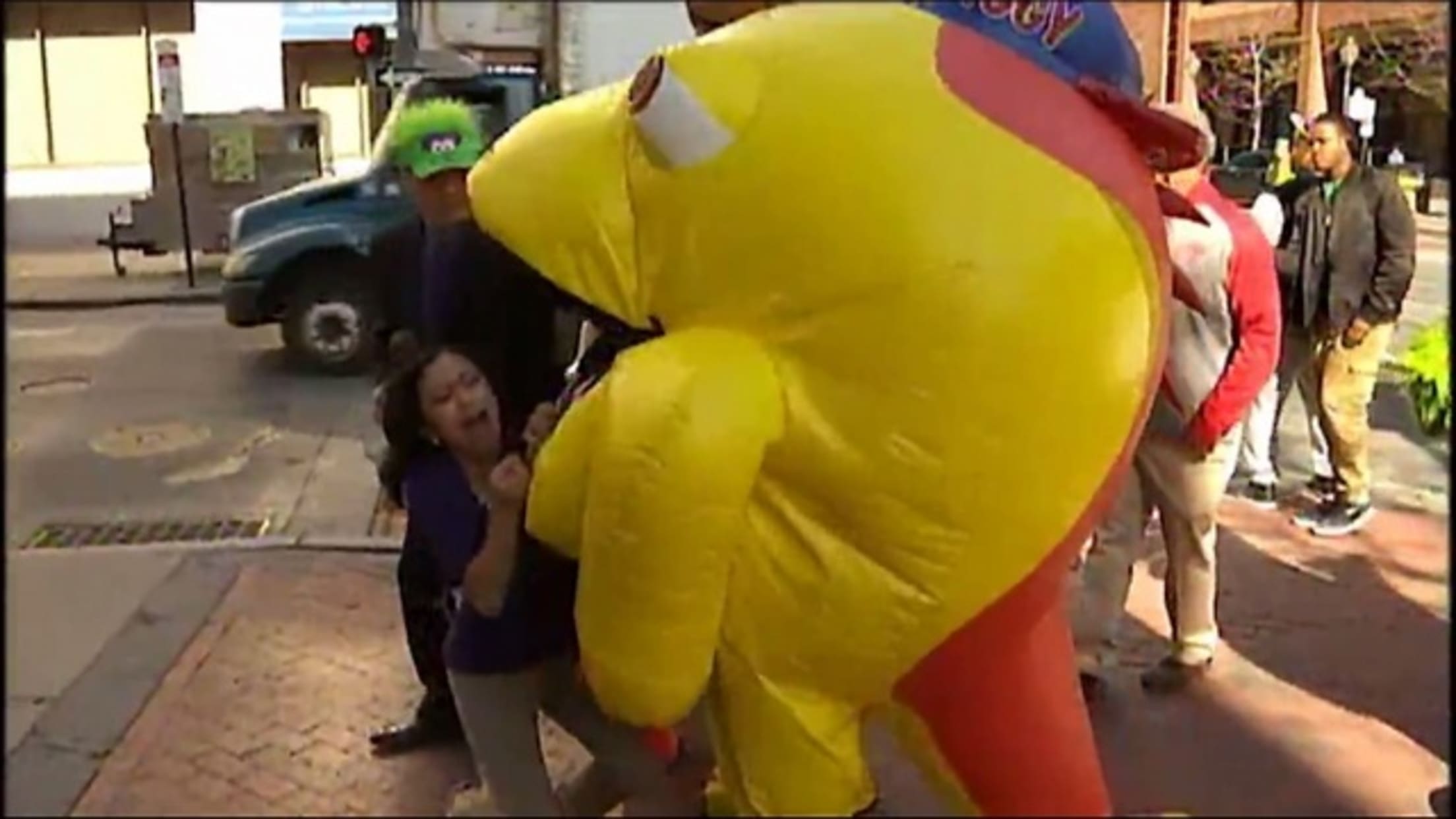 This weekend, the Philadelphia Phillies will celebrate the birthday of their beloved mascot, the Phanatic.
In advance of the festivities, the Phanatic and his friends (phriends?) in the Galapagos Gang paid a visit to FOX29 to preview the fun...and that's when things went awry.
During a brief conversation about the impending birthday party, FOX29's Alex Holley poked a bit of fun at the Phanatic, asking why he deserves such a big party. His pal Iggy the Iguana, perhaps out of intense hunger (the type of hunger that can result in eating human beings) and/or in defense of his high-profile buddy, then ate the unsuspecting Holley.
Maybe the lesson here is don't mess with the Phillie Phanatic, lest you be consumed by an anthropomorphic iguana.