Hero fan barehands foul ball, protects wife in the process
There are baseball games going on once again, so you know what that means: more impressive catches by fans in the stands are also taking place.
Monday's addition to this season's slate of great plays that have included, so far, one-handed dad catches with babies and guys catching multiple fouls in a single game and giving them all away to young fans, occurred during the Phillies' game with the Marlins.
A ball struck by Freddy Galvis flew up into the stands, at which point our hero stepped in to save the day. He calmly made a barehanded catch of the foul, a feat of might that brought great relief to his wife -- who appeared to be the target of the ball's flight path:
They're Dennis and Louise Pollock, and they later recounted the tale of heroism and derring-do:
After their big moment, they posed for a photo showing off their prize (courtesy of MLB.com Real-Time Correspondent Samantha Galing):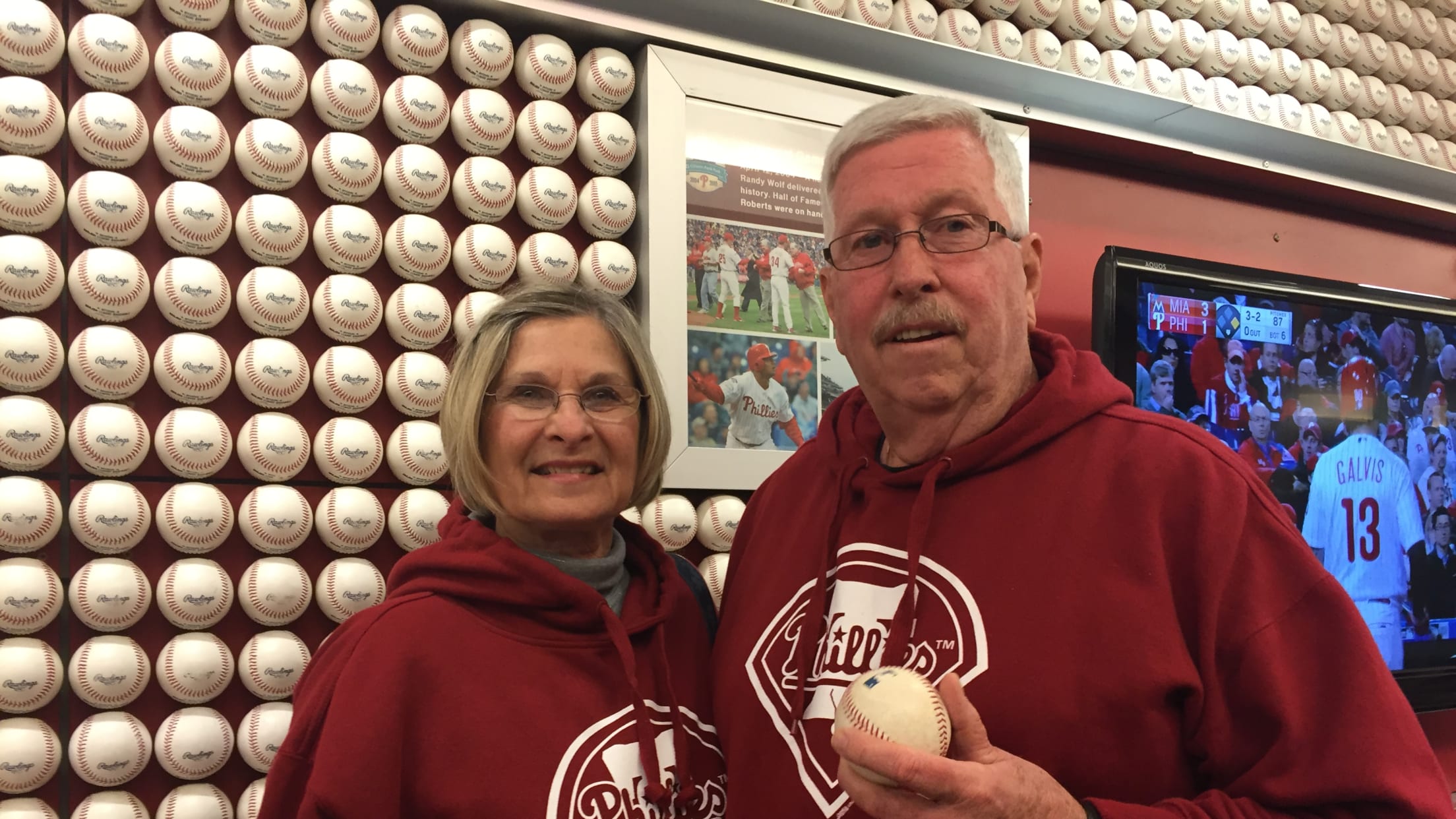 Very nicely done, folks.