Greg Luzinski once managed to ring the Veterans Stadium Liberty Bell with a home run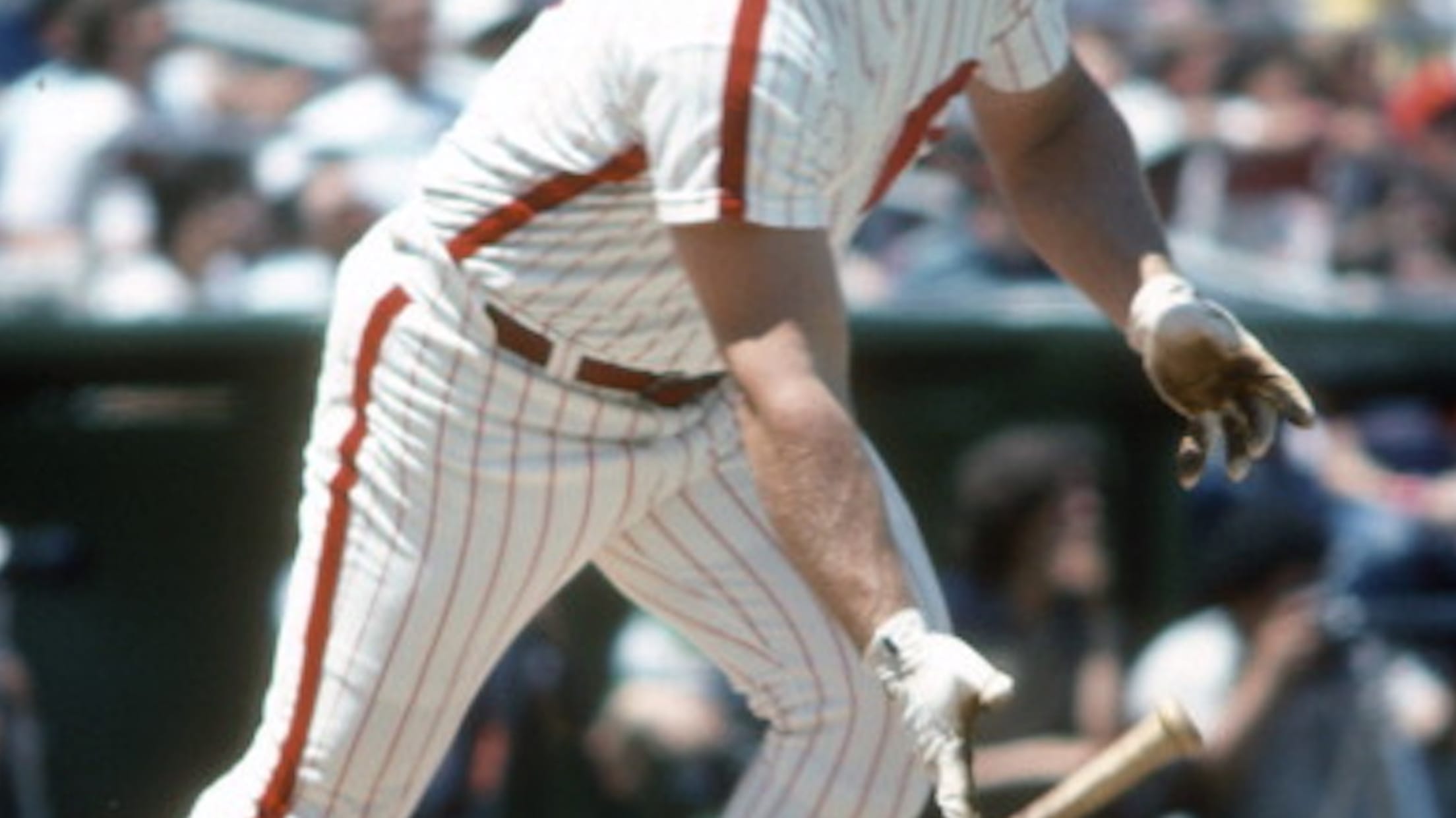 PHILADELPHIA, PA - CIRCA 1973: Greg Luzinski #19 of the Philadelphia Phillies bats during an Major League Baseball game circa 1973 at Veterans Stadium in Philadelphia, Pennsylvania. Luzinski played for the Phillies from 1970-80. (Photo by Focus on Sport/Getty Images) (Focus On Sport/Getty Images)
If you remember one thing about former Phillies left fielder Greg Luzinski, let it be this: He was a very, very, very strong man. So strong that he quickly earned the nickname "The Bull." So strong that he nearly pursued a career as a linebacker before choosing baseball. So strong that his manager, Sparky Anderson, predicted that, "in a couple of years, [he] will be capable of hitting 60 home runs." (Luzinski's response: "It's possible, I'm only 22.") So strong that Philadelphia nearly brought the DH to the National League to get him more at-bats.
And, if by some chance you need even more proof, how about this: Luzinski was so strong that, on May 16, 1972, he smacked a home run off the Liberty Bell atop Veterans Stadium.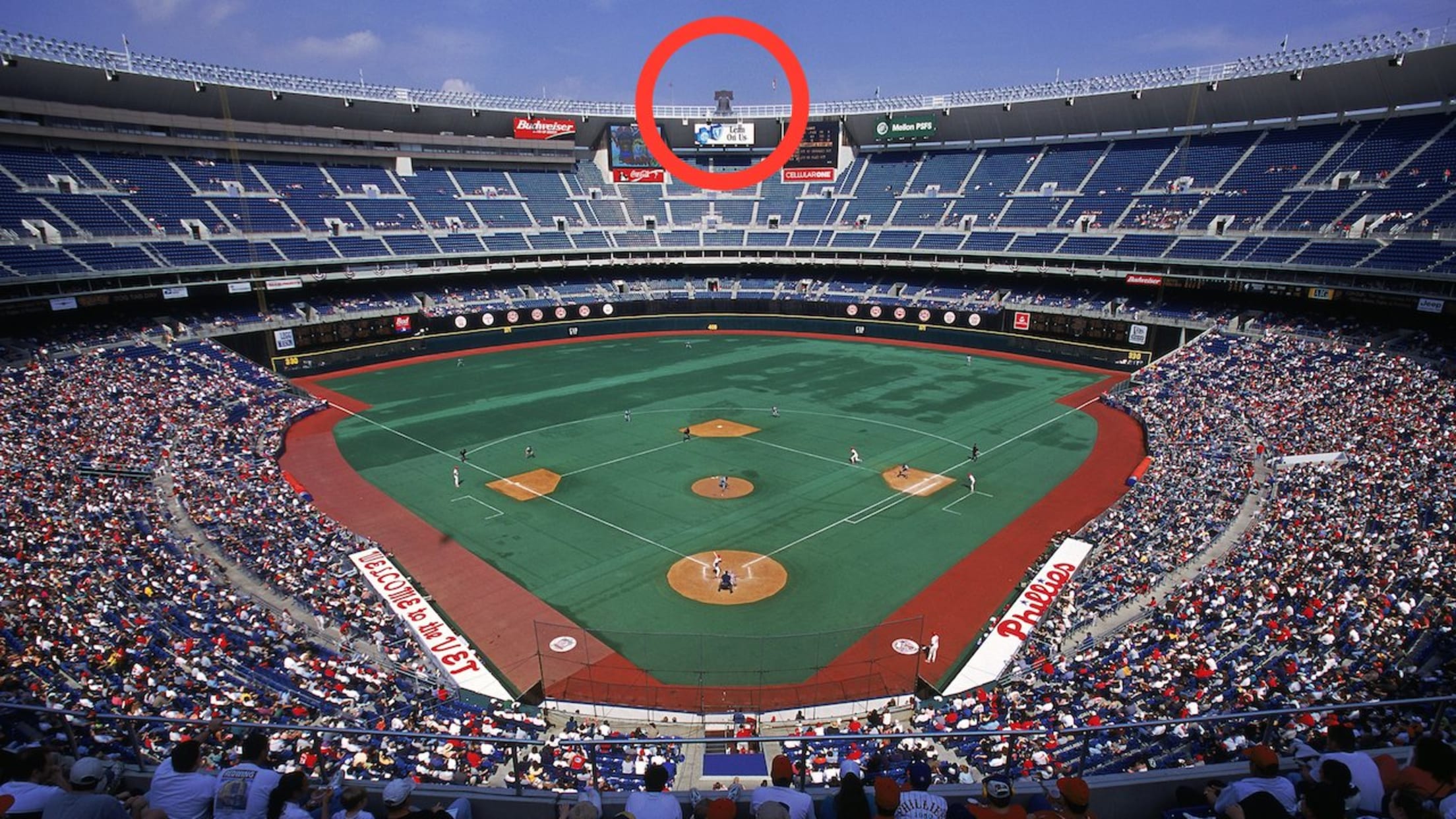 The 11th overall pick in the 1968 Draft by Philadelphia, Luzinski earned cups of coffee with the big league club in both the 1970 and '71 seasons. In 1972, though, he finally broke Spring Training on the Major League roster, and Philly couldn't wait to see its can't-miss prospect -- the one who had already hit at least 30 homers at every stop in the Minor Leagues, and who had led the Pacific Coast League in total bases in 1971.
The Bull got the party started immediately, homering on Opening Day in 1972 -- off Fergie Jenkins, no less -- as part of a 4-2 win over the Cubs at Wrigley Field. But it wasn't until Chicago came to Philly in mid-May that he got to show fans what he was capable of.
Facing Cubs starter Burt Hooton (yes, seriously) in the bottom of the fourth, Luzinski drilled one nearly all the way out of The Vet -- over the first deck, over the second, over the third, over the fourth and, finally, right off the replica Liberty Bell atop the center-field stands some 500 feet away from home plate.
Thanks in large part to that prodigious power (of the 19 homers to reach the upper deck at The Vet from its debut in 1971 through 1976, he was responsible for five), Luzinski would become one of the most beloved Phillies of all time. He averaged 25 homers and a .280/.363/.490 slash line in his nine full seasons in the City of Brotherly Love, while finishing second in NL MVP voting twice and helping to push the team to the 1977 NLCS.
As for the Liberty Bell itself? Veterans Stadium may have been demolished in 2004, but it made it out intact: