Check out this fan's pin-covered Dodgers cap that has become a 'family heirloom'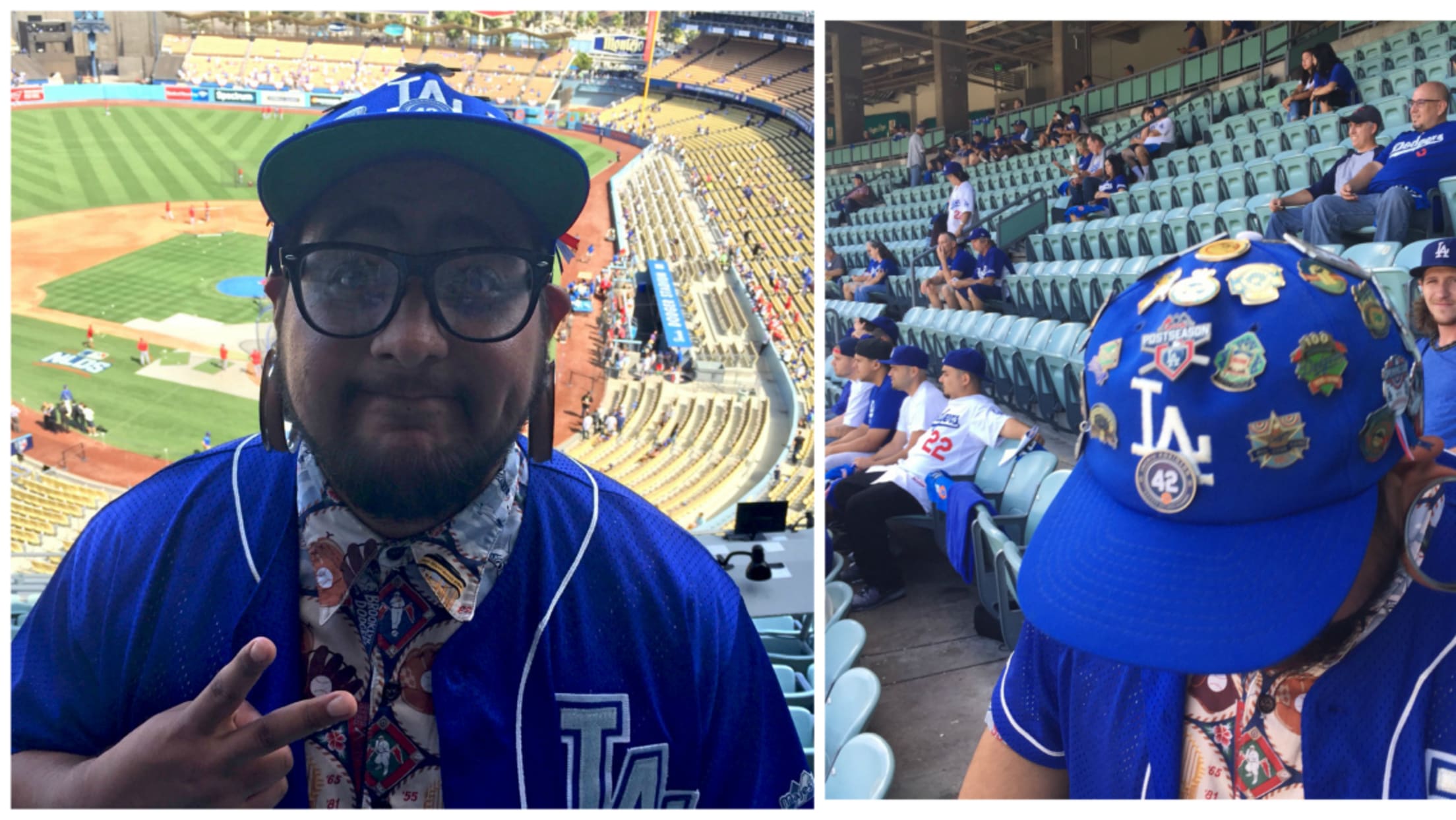 When people think of family heirlooms, they usually picture engagement rings, photos and medals. But for Daniel -- decked out with gauged ears and an Eric Karros jersey before the Dodgers' 6-5 victory over the Nationals in Game 4 of the NLDS -- it's his Dodgers cap that has taken on sacred status. Covered in pins dating all the way back to the 1980s, it's become a living time capsule, showcasing pins ranging from the '81 and '88 World Series all the way through Clayton Kershaw's Cy Young Awards.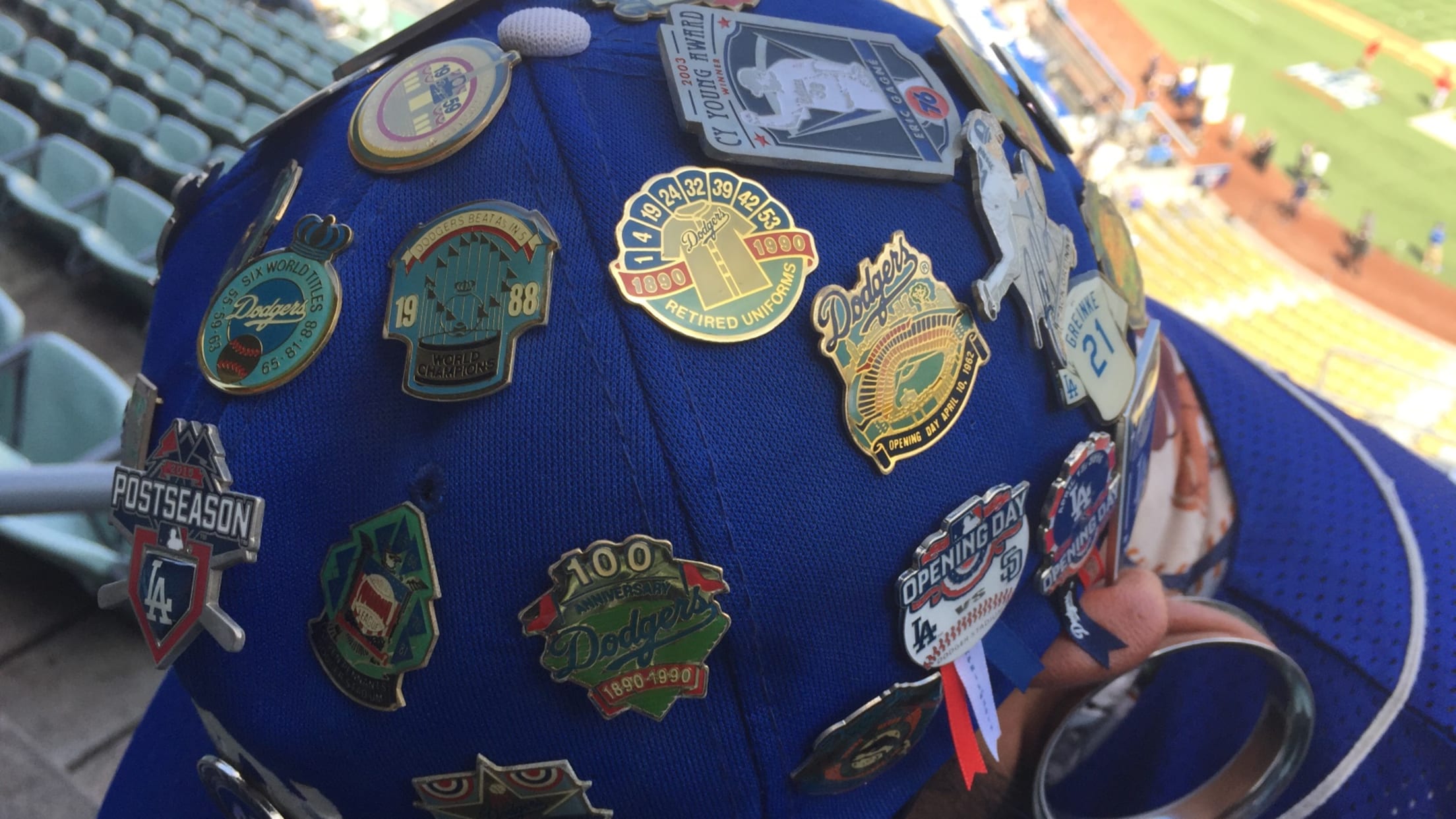 Heavy is the head wearing a cap loaded down with pins.
Tune in for the winner-take-all NLDS Game 5 on Thursday at 8 p.m. ET on FS1.