Is Francisco Lindor building his own Tune Squad?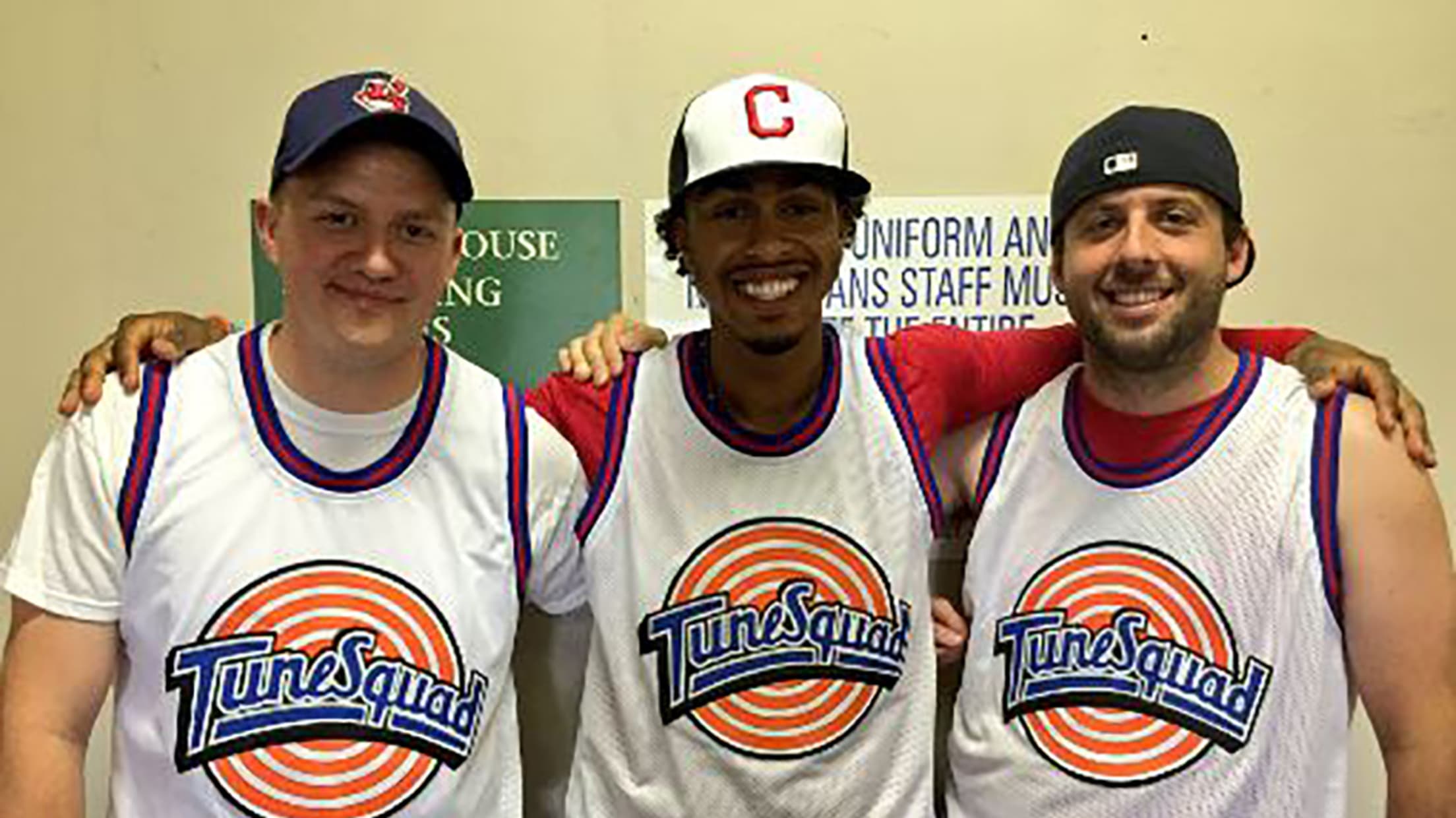 (Clair, Michael)
Francisco Lindor wears some of the best looking socks, plays some outrageous defense and may very well end up defending us from sports-playing aliens. After all, the shortstop already comes up to bat to the theme from "Space Jam." Now, not only does he have his own Tune Squad jersey, but he met up with the fan, John Jecker (left) who made it for him.
.@Lindor12BC uses the "Space Jam" theme as his walkup.@Viper13OO7 made him a TuneSquad jersey.

Today they met. 💯 pic.twitter.com/kMJI46ezw0

— Cleveland Indians (@Indians) September 5, 2016
And prior to Tuesday's game against the Astros, MLB.com's Jordan Bastian spotted him taking ground balls in it:
Francisco Lindor is warming up in his Space Jam jersey today: pic.twitter.com/DU0dRbsXtL

— Jordan Bastian (@MLBastian) September 6, 2016
Lindor discusses his Space Jam jersey, which was made for him by an Indians fan: https://t.co/qFqdCECnPk pic.twitter.com/4WoHWaFUA5

— Jordan Bastian (@MLBastian) September 6, 2016
Given that this group already has three of the necessary five needed to field an intergalactic basketball team, we can only wait to see if this will be the core of the rebooted "Space Jam." After all, LeBron has already shown that he's a pretty big Indians fan. Crazier things have happened.
Teams in this article:
Players in this article: