Check out a young Jameson Taillon in full Astros gear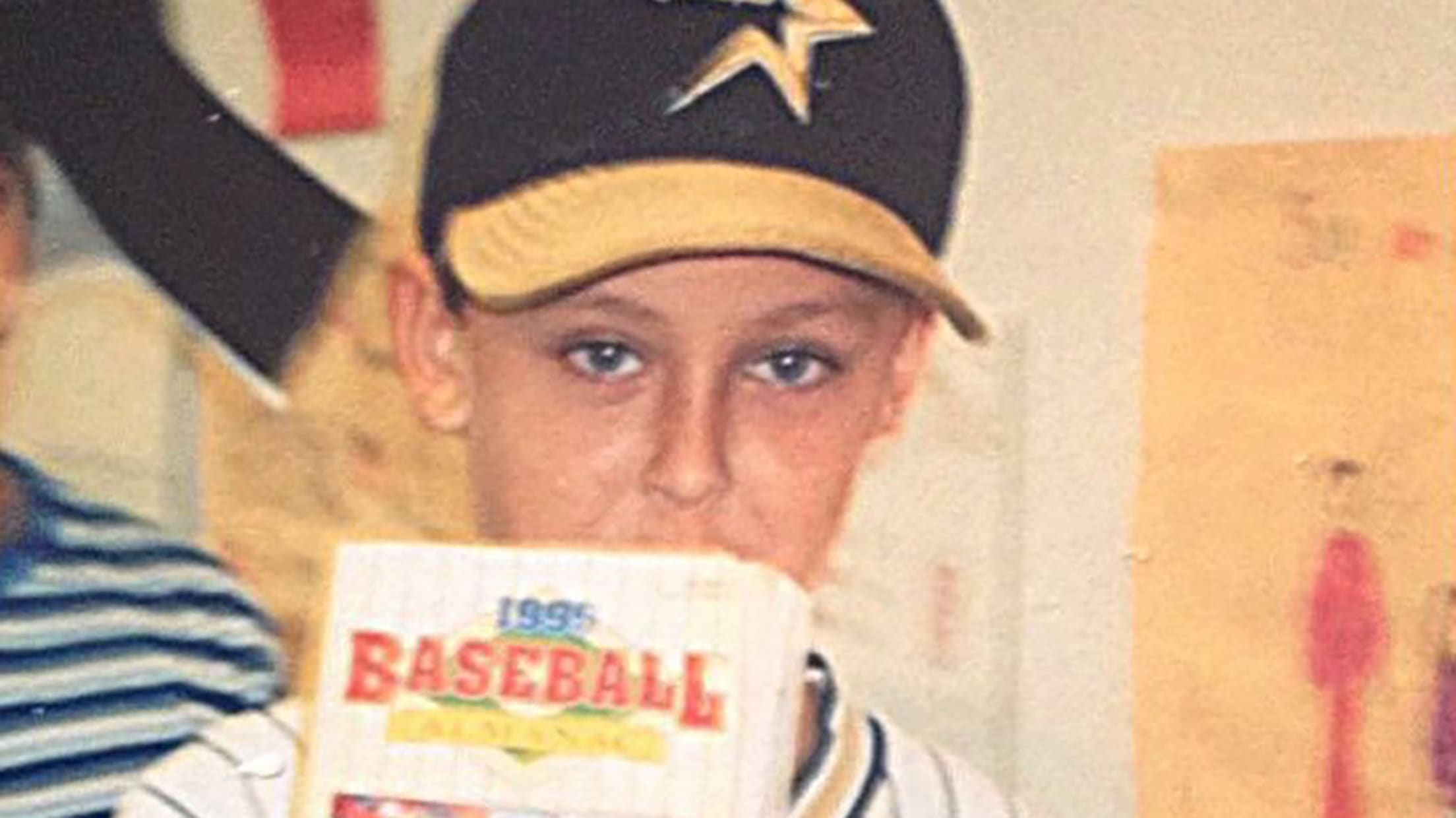 When Jameson Taillon pitched against the Astros on Monday night, he didn't have any conflicts on who he wanted to win: It was the Pirates all the way. But if there were some sort of time-space continuum rift and a child-version of the pitcher was to arrive at the game, well, he might feel a little different.
After all, Taillon hails from The Woodlands, Texas, a town roughly 40 minutes outside of Houston. So growing up he naturally was a huge Astros fan.
Here's a young Jameson Taillon, who went to The Woodlands HS. He'll face the @astros for the 1st time tonight. pic.twitter.com/zLP4lcEAug

— Julia Morales (@JuliaMorales) August 22, 2016
Beyond the awesome Jeff Bagwell-covered baseball guide, the best part may be that this doesn't appear to have been a theme day at school. Just look at the kid behind Taillon -- unless his costume was "Average Kid," this means that the Astros jersey, hat and book was Taillon's everyday outfit.
In the game, Taillon pitched brilliantly -- striking out eight and giving up just two runs over eight innings pitched. Unfortunately for him, the Pirates ended up losing, 3-1. Taillon spoke to MLB.com's Adam Berry about the photo after the loss:
"Those aren't the guys I grew up rooting for -- the Biggios, Bagwells, Berkmans, the Killer B's. I've been admiring Altuve from afar for a while. I see the billboards in Houston. I see what he's done for the city. I see they've revived baseball; their rebuilding process was pretty quick over there, and he was a big part of it. I think that's pretty cool."
Teams in this article:
Players in this article: