Photo of the Day: Hall of Famer Mike Piazza is gonna make bank off this Beanie Baby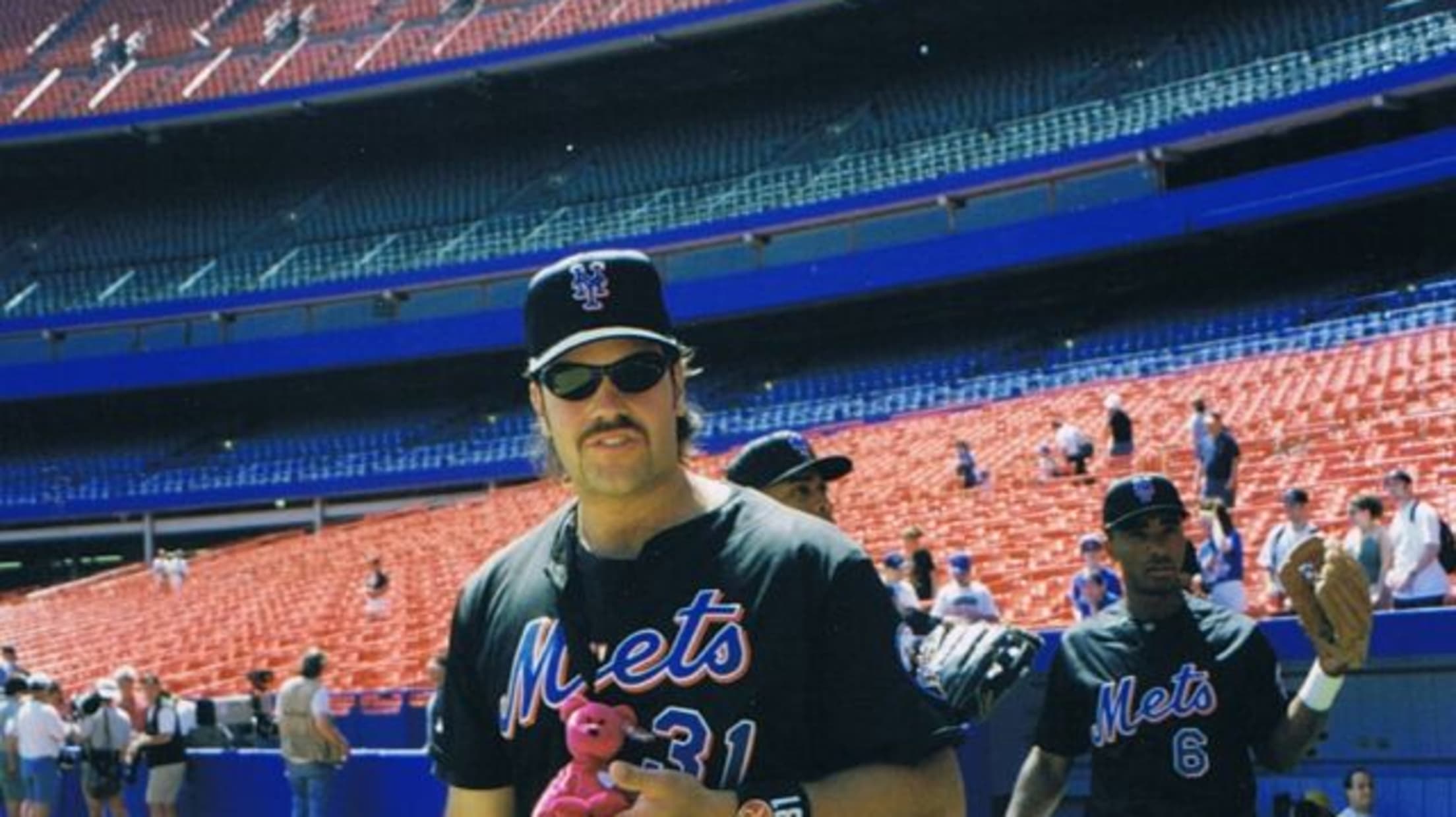 My dad used to always tell me to save stuff, because someday, it could be worth something. It didn't really matter what it was -- movie ticket stubs, newspaper front pages, coffee cups -- we'd save it on the off chance that it'd become valuable.
Obviously, we had Beanie Babies: The famous '90s plush toy for which collectors went mad. And, obviously, Hall of Famer Mike Piazza heeded my father's advice with regard to the little things.
If you check out the photo up top, you'll see Piazza posing with one of the oft-sought after bears during, yes, Beanie Baby Day at Shea Stadium.
I'll repeat that: Beanie Baby Day.
Amid the craze, Shea Stadium hosted several themed days dedicated to the toys -- and let me tell you, the Mets loved 'em.
On May 30, 1999, while covering one of the events for a top Beanie Baby publication (which, yes, is a thing that existed), Sharon Chapman shot some wonderful photos of the Queens ballclub hanging with a pink Valentina bear (current value: $1.99) -- presumably in honor of then-manager Bobby Valentine.
Just look at Benny Agbayani's face: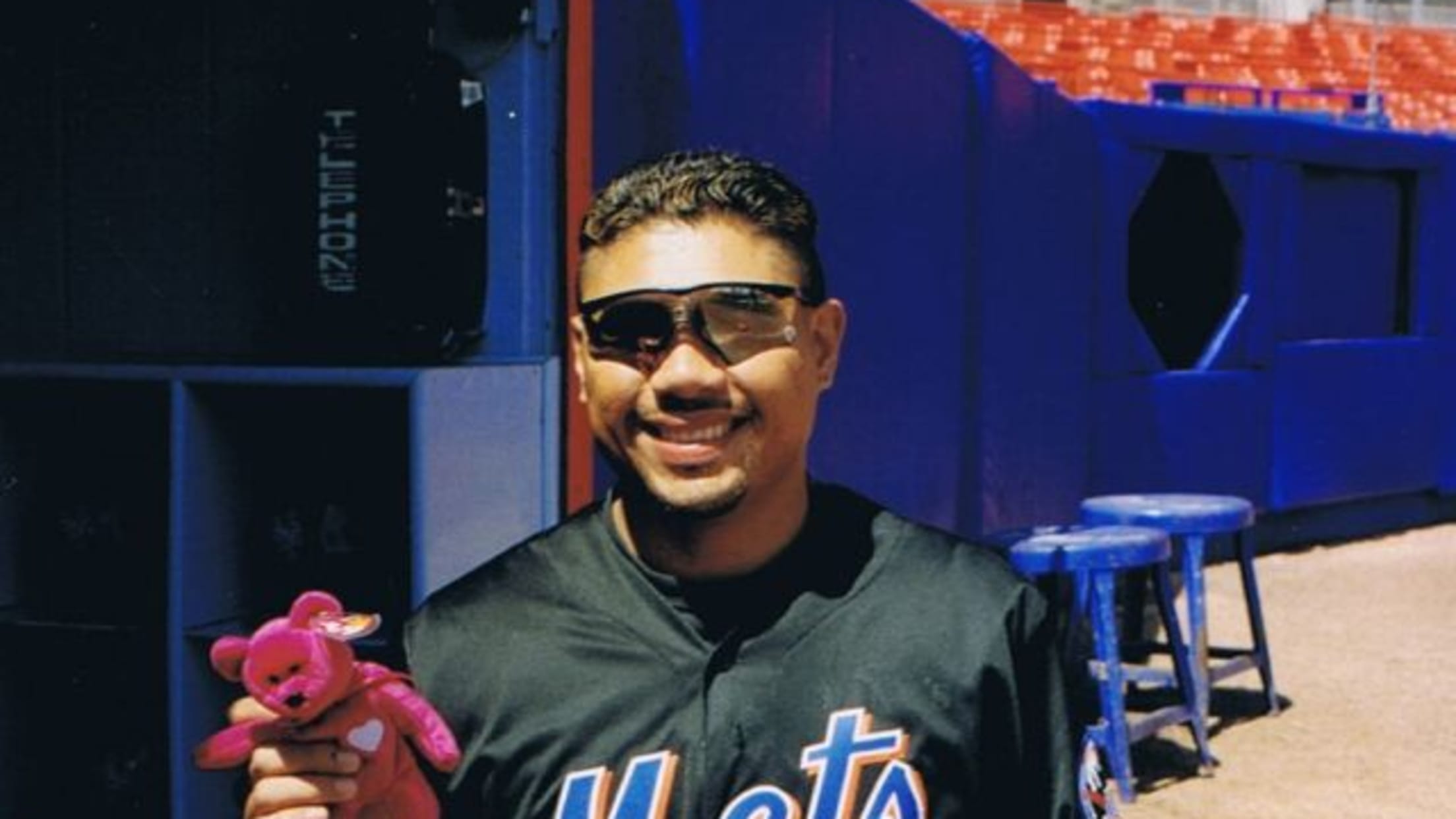 But, you know who liked it the most? Rey Ordonez: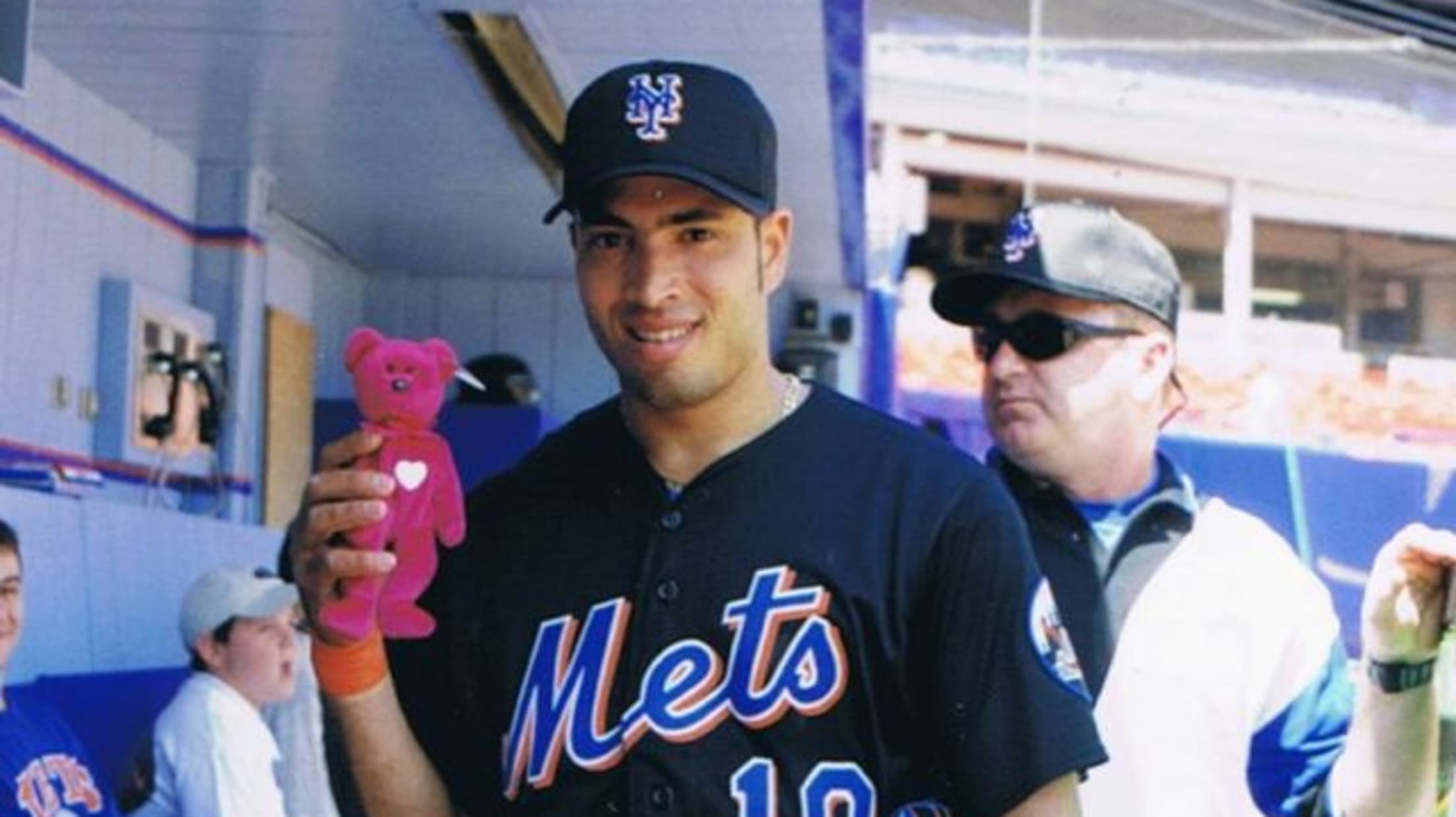 Little did he know that, one day, he'd go on to save the galaxy from the evil Kylo Ren.
Sure, the Mets lost the game, 10-1, but they were playing the D-backs -- with Randy Johnson on the mound, no less. The plan to distract him with the cuteness of small, plush bears didn't work, but you've got to admire the attempt.
Click here and check out the rest of Chapman's photos, too -- this may be the most '90s event of all time.