The D-backs are bringing back bullpen carts and we talked to the guy who's making them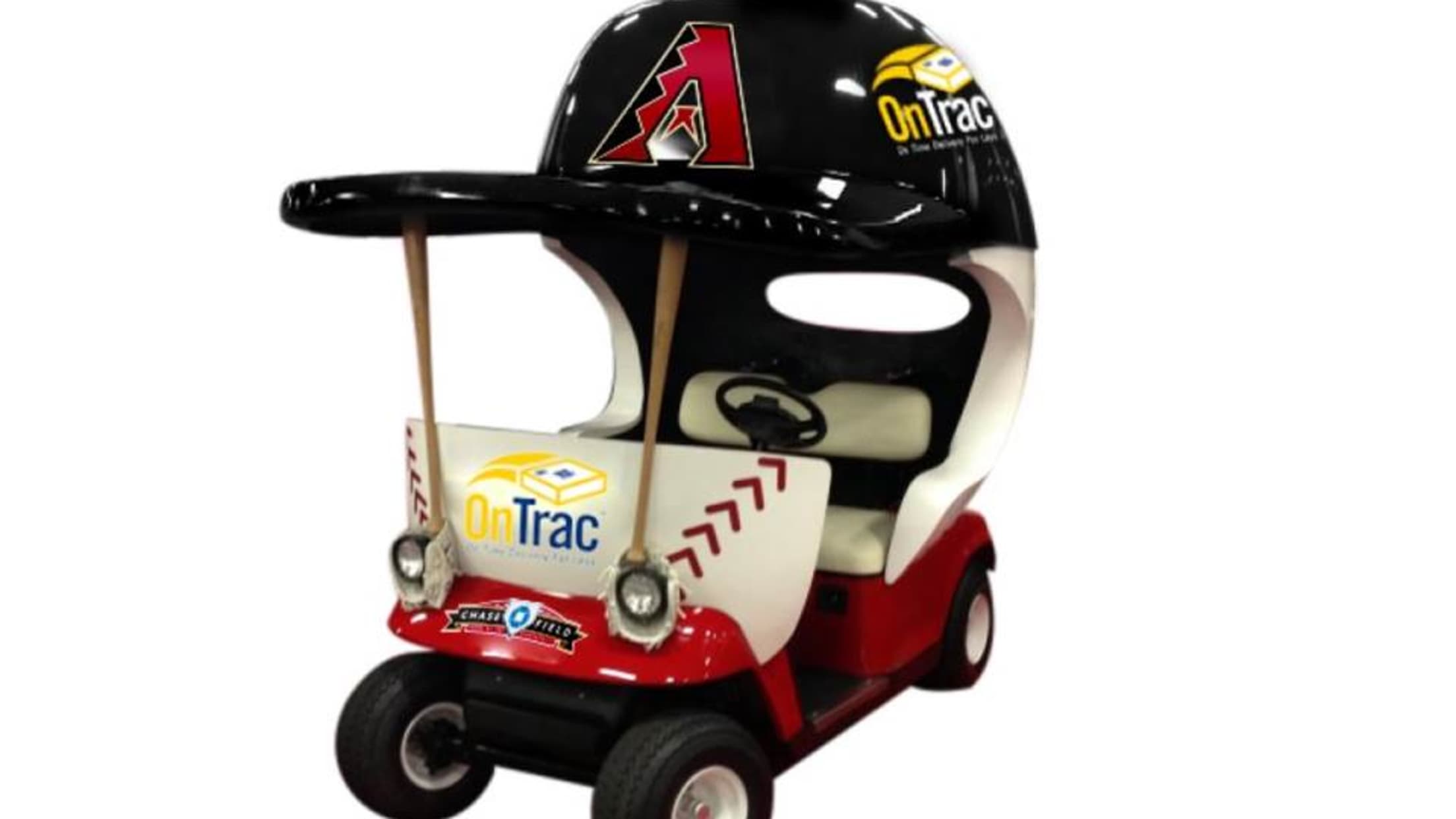 We've hoped for them. We've prayed for them. We've written an 1,800-word manifesto about their life, death and rebirth. And now, more than 20 years after they disappeared from Major League Baseball stadiums, the Arizona Diamondbacks will use bullpen carts this season. Feast your eyes below:
This is actually happening.

Introducing the OnTrac Bullpen Cart! #GenerationDbacks pic.twitter.com/K0eTiED5f9

— Arizona Diamondbacks (@Dbacks) March 6, 2018

Cleveland was the first team to use the bullpen-to-mound transportation back in 1950, and the Brewers were the last club to have the carts in 1995. The Chase Field version will be available for both home and away pitchers. Here's D-backs team president/CEO Derrick Hall with more:
"We have been working on this idea for several years, and there's no more appropriate time to bring back the bullpen cart than this season, as we celebrate our 20th anniversary," said Hall. "Fans of baseball in the 1950s, '60s, '70s, '80s and even the '90s enjoyed watching their favorite players emerge from the bullpen in various vehicles, and we're excited for this special delivery to come to Chase Field."
Imagine Archie Bradley's long beautiful beard arriving to the mound in a bullpen cart. Maybe he'll lead the crowd in a chorus of drums. Maybe he'll go in as Archie and come out as Santa Claus. We can't wait to find out.
Mark Sofia, the founder of SportsKartz.com, is not just a passionate fan of the throwback conveyance, but is hard at work building the D-backs' carts. He plans to have both -- one each for the home and away bullpens -- finished and ready to go by Opening Day.
"We've got the the helmets built," he told MLB.com "We're just waiting to put them on the carts. Still, you want to make the finishing touches -- the edges to be perfect. And then the painting and the drying and the buffing and the wet sanding. That's the stuff I want to be able to breathe and take my time with."
With work still to be done, he said he won't relax until he's finished and the carts are in the bullpen. "I'm gonna celebrate on Opening Day in Arizona when I'm there."
While we wait to see if the D-backs start a league-wide trend in bullpen carts, Sofia's position is clear. "Here's the bottom line: They're here. They're back. Whether or not they're a successful business venture for me, we'll see."

Teams in this article:
Players in this article: