Photo of the day: Coors Field was blanketed in snow from a late-April storm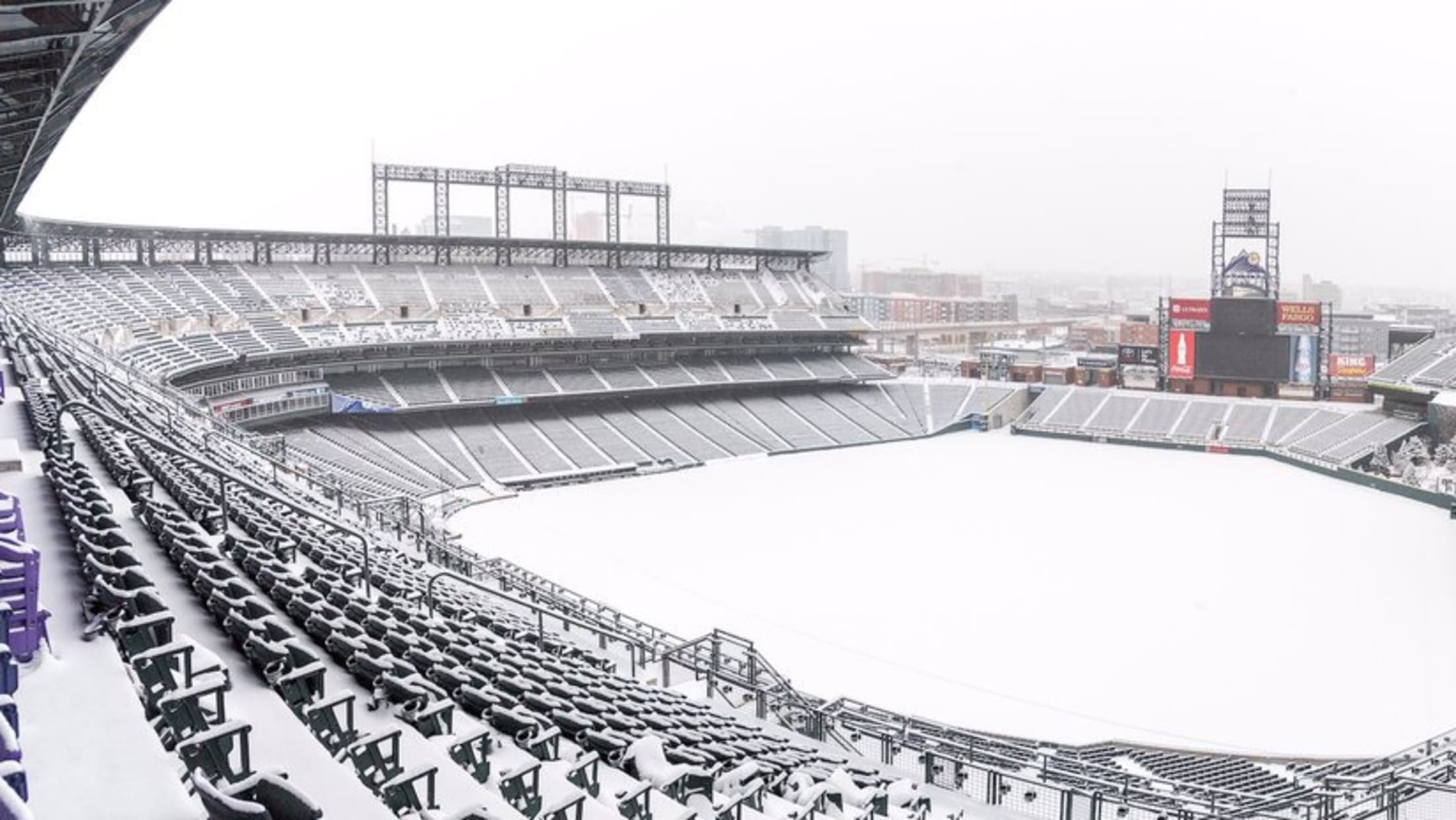 This weekend, the Rockies find themselves on the road for a series against the D-backs. Playing on the road within their division, they are not far from their home in Denver. Based on the look of things at Coors Field Saturday morning, the short distance to Phoenix is far enough.
Friday night into Saturday morning, Denver found itself in the path of a late-April snowstorm. Coors Field was not exempt from its wrath.
Good thing we're on the road. ❄️ pic.twitter.com/TeHq8nWZft

— Colorado Rockies (@Rockies) April 29, 2017
The Rockies will play baseball this evening in Phoenix, where Weather.com predicts sun and a high of 83 degrees. They won't return to Coors Field until Friday, at which time -- hopefully -- the snow will have melted and baseball can be played in reasonable conditions.