Maikel Franco's walk-off produced one of the best home run celebration photos ever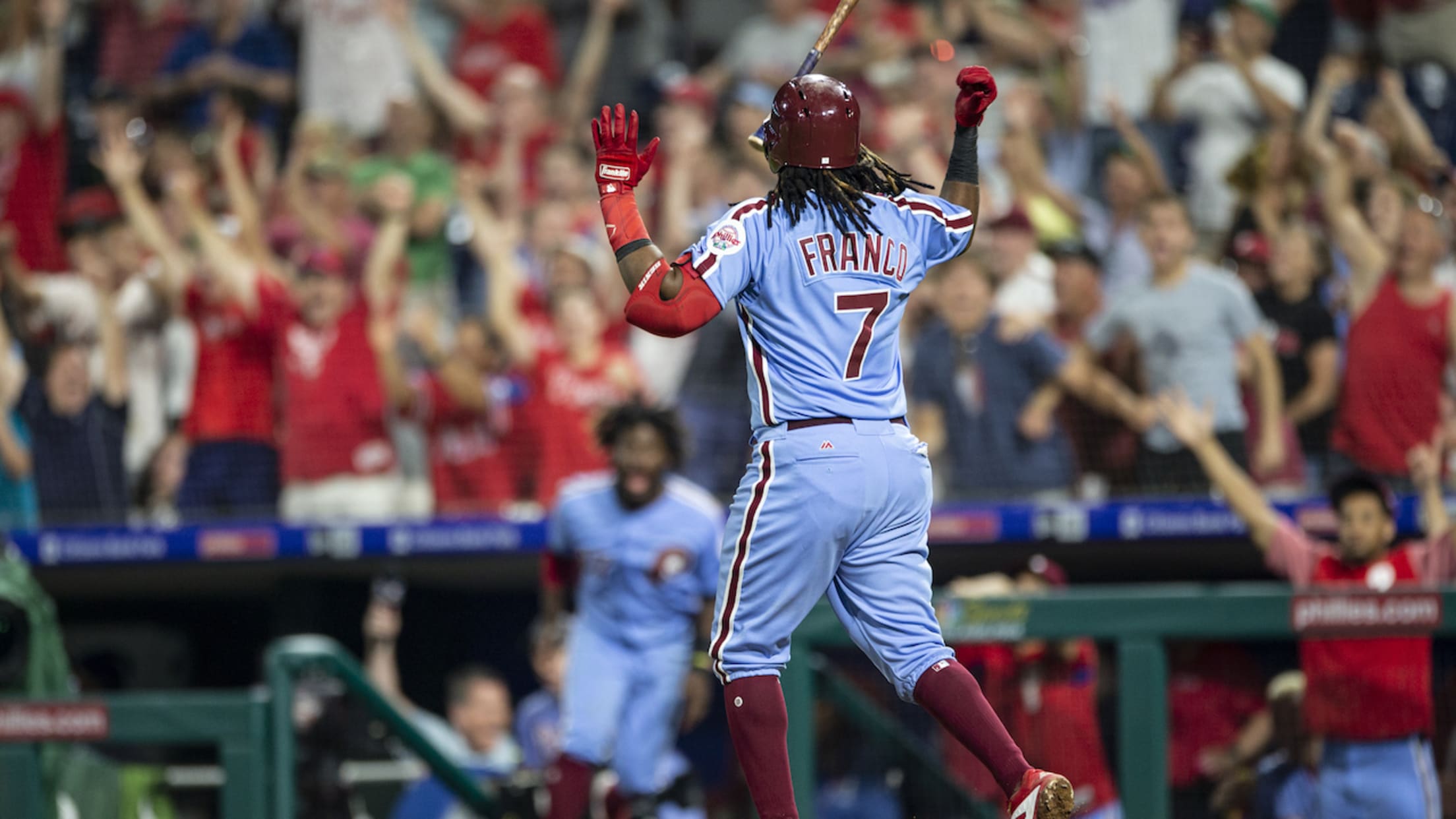 Philadelphia Phillies' Maikel Franco (7) throws his bat and runs the bases after hitting the game winning three run home run in the ninth inning of a baseball game against the Miami Marlins, Thursday, Aug. 2, 2018, in Philadelphia. The Phillies won 5-2. (AP Photo/Laurence Kesterson) (Laurence Kesterson/AP)
Maikel Franco produced one of the plays of the season on Thursday night, launching a dramatic three-run walk-off homer to lift the Phillies over the Marlins. Not only was it a moment of triumph for Franco in the midst of a bounceback year -- and a crucial win for the Phillies in the heat of a pennant race -- but it also produced some of the coolest baseball photos in recent memory.
Like this one, of Franco rounding third and heading for a party at home plate: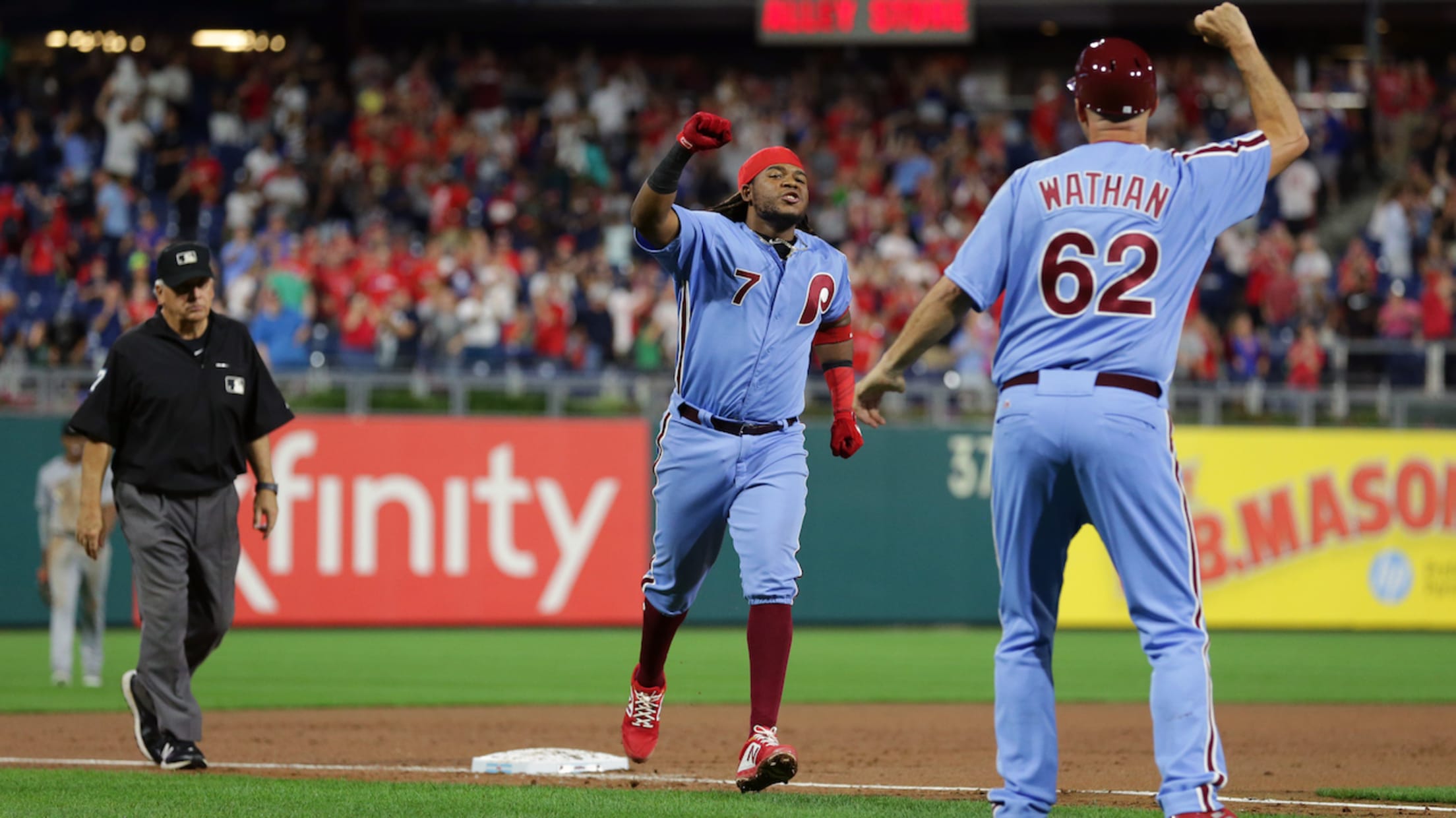 Or this one, of Franco arriving at said party: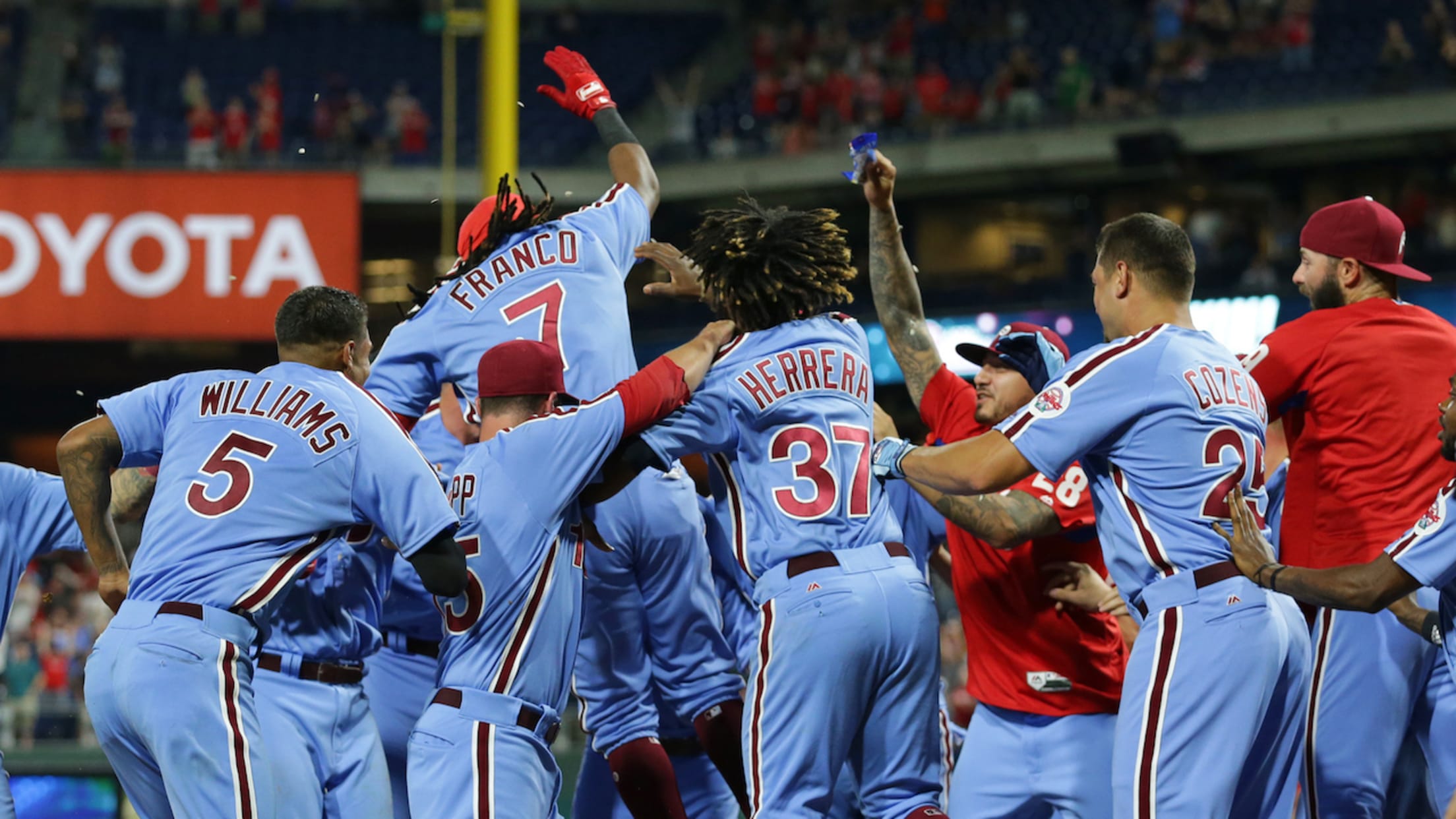 Or this one, of Franco receiving the honorary victory shower: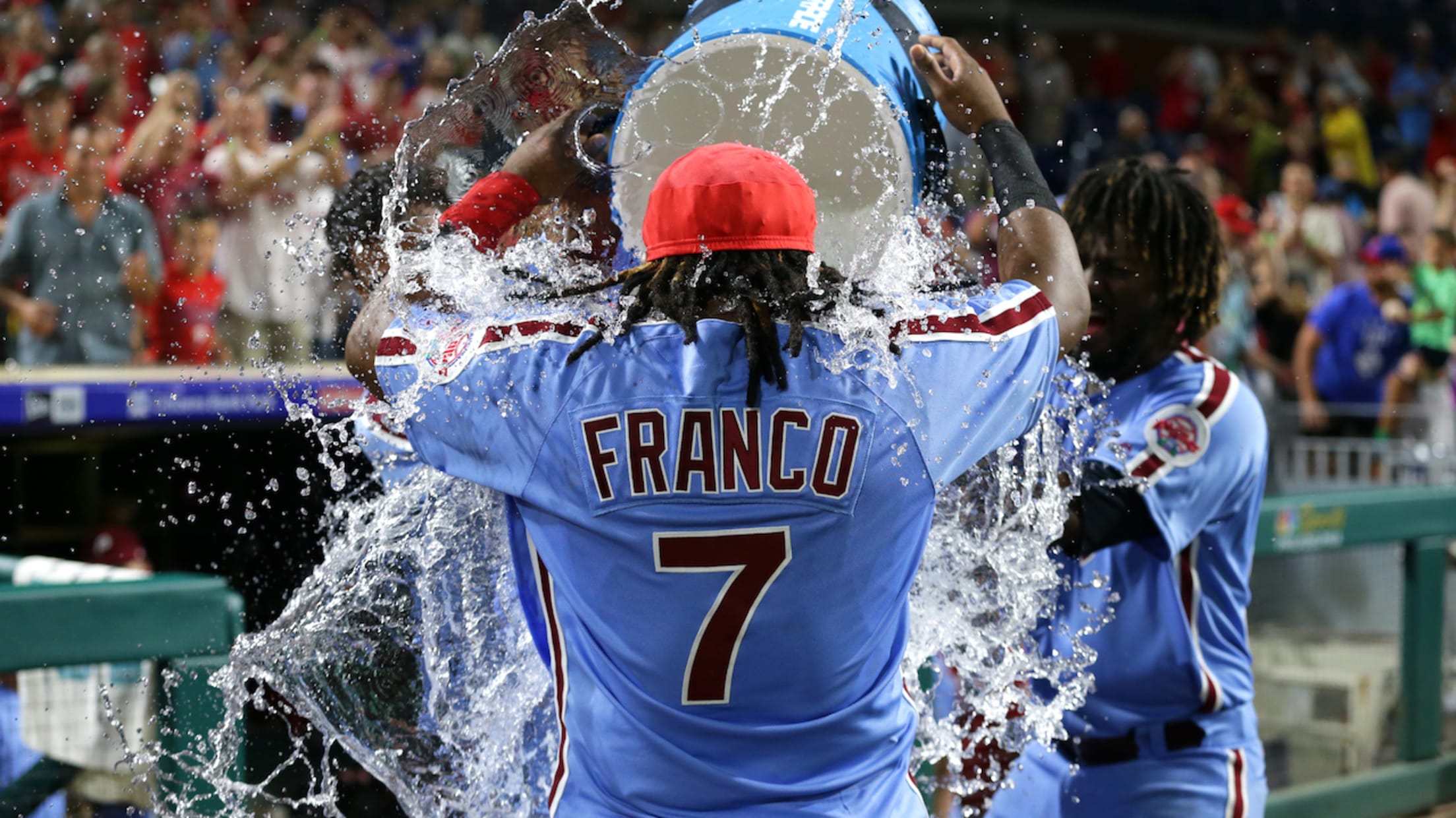 If forced to pick a favorite, though, we would probably go with the following: Franco mid-bat flip, while Odúbel Herrera comes sprinting out of the dugout and the Citizens Bank Park crowd completely loses its mind.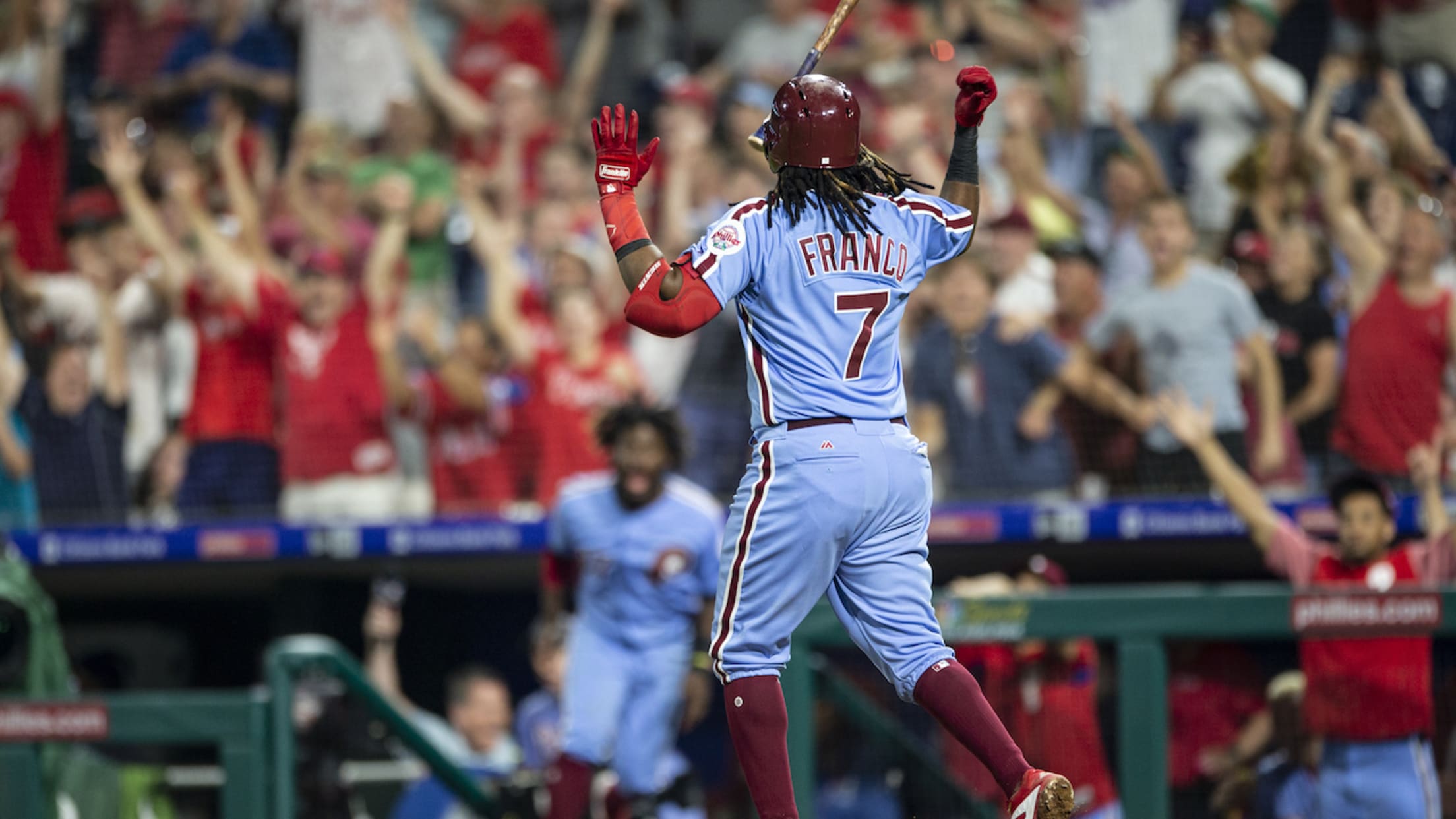 Of course, the righteous tableau above is just the latest addition to a long line of Awesome Post-Dramatic Dinger Celebratory Photographs -- so let's review a few of the best from the past few years.
Bryce Harper, final round, 2018 T-Mobile Home Run Derby
Bryce's quest to chase down Kyle Schwarber was an emotional roller coaster, full of highs and lows and groans and cheers. By the end, when the final dinger left Harper's "We the People" bat, nobody could contain themselves: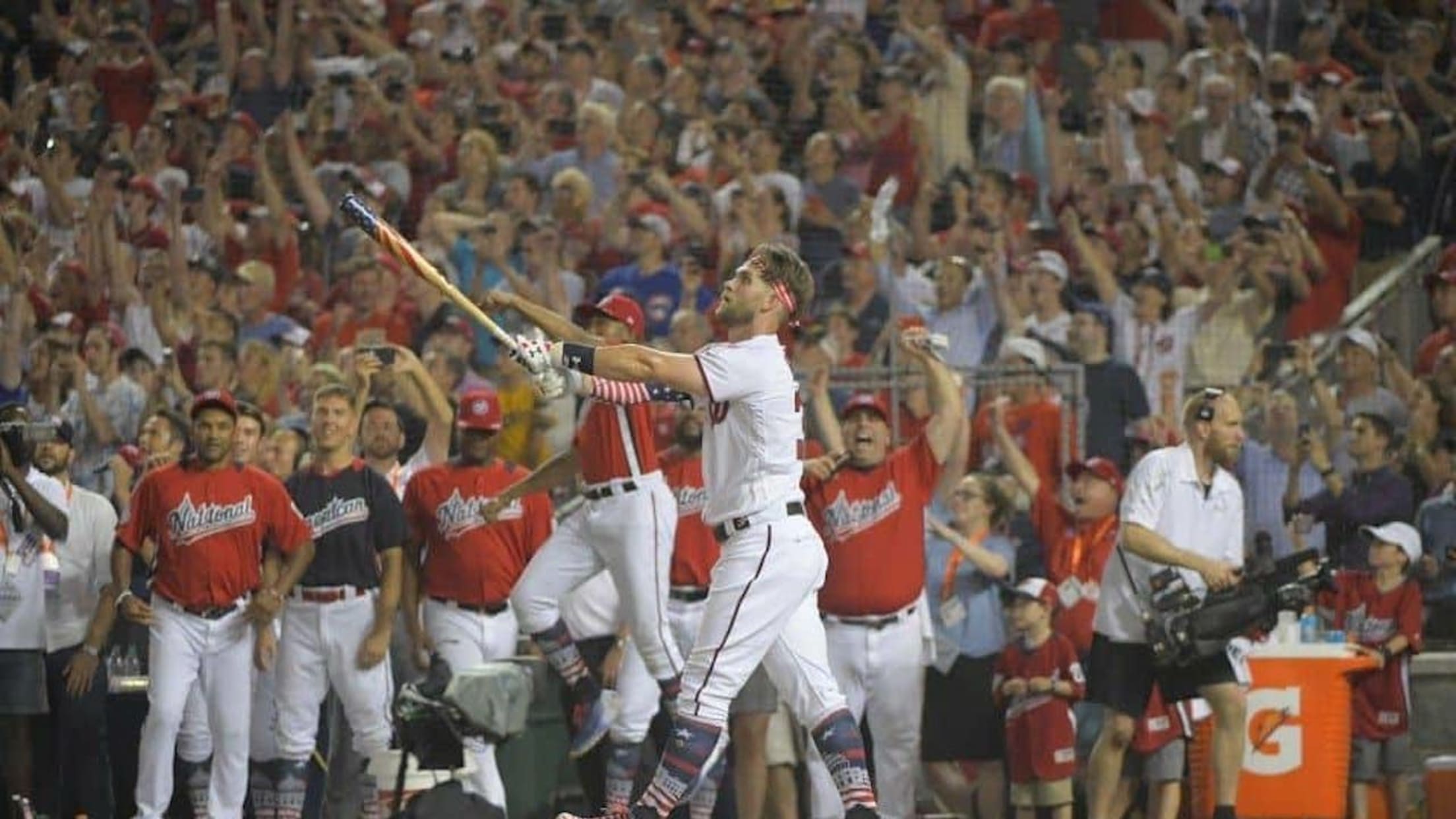 Carlos Correa, Game 5, 2017 World Series
It seemed like Correa's fly ball in the seventh inning of Game 5 hung in the air for an eternity, no one sure whether it would make it over the fence or fall short for a harmless flyout. So, when it finally landed in the second row to give Houston a three-run lead, a minor earthquake erupted at Minute Maid Park -- and Correa was so pumped he nearly forgot to touch first base: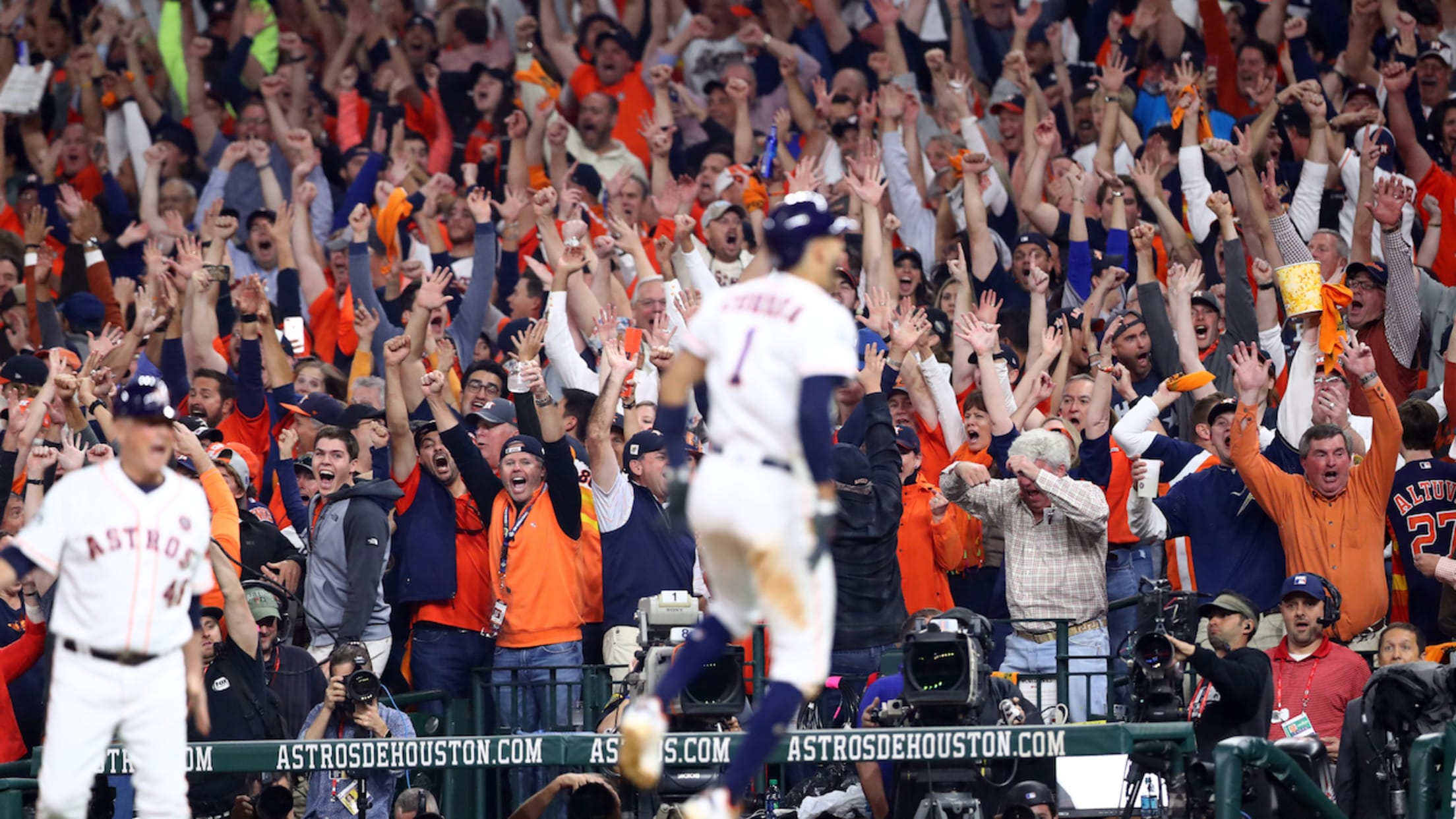 Rajai Davis, Game 7, 2016 World Series
"The Agony and the Ecstasy", photograph, 2016: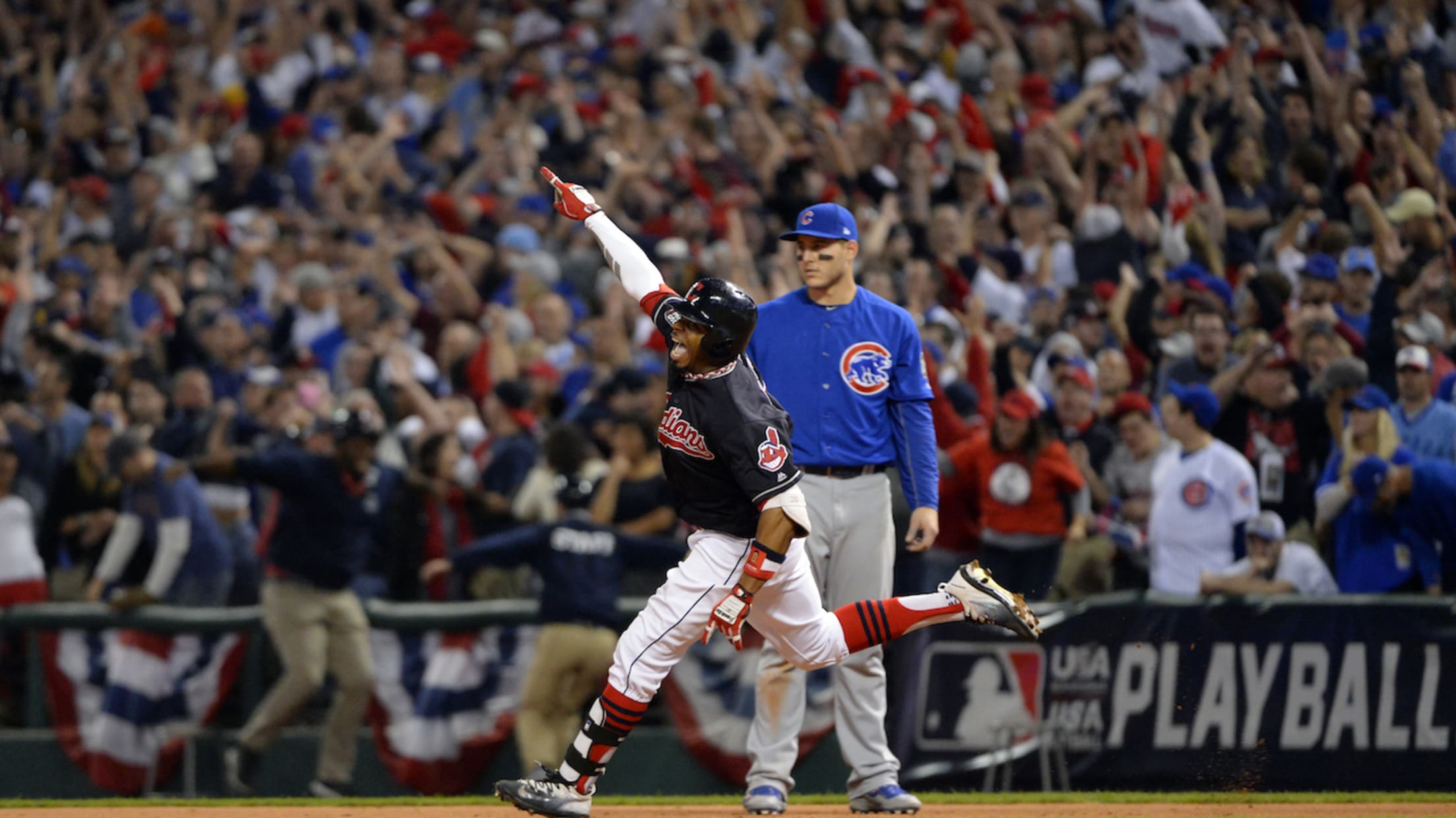 José Bautista, Game 5, 2015 ALDS
You all remember the bat flip, but what you may not remember is that Joey Bats spent a solid five seconds staring his dinger down before firing his bat away: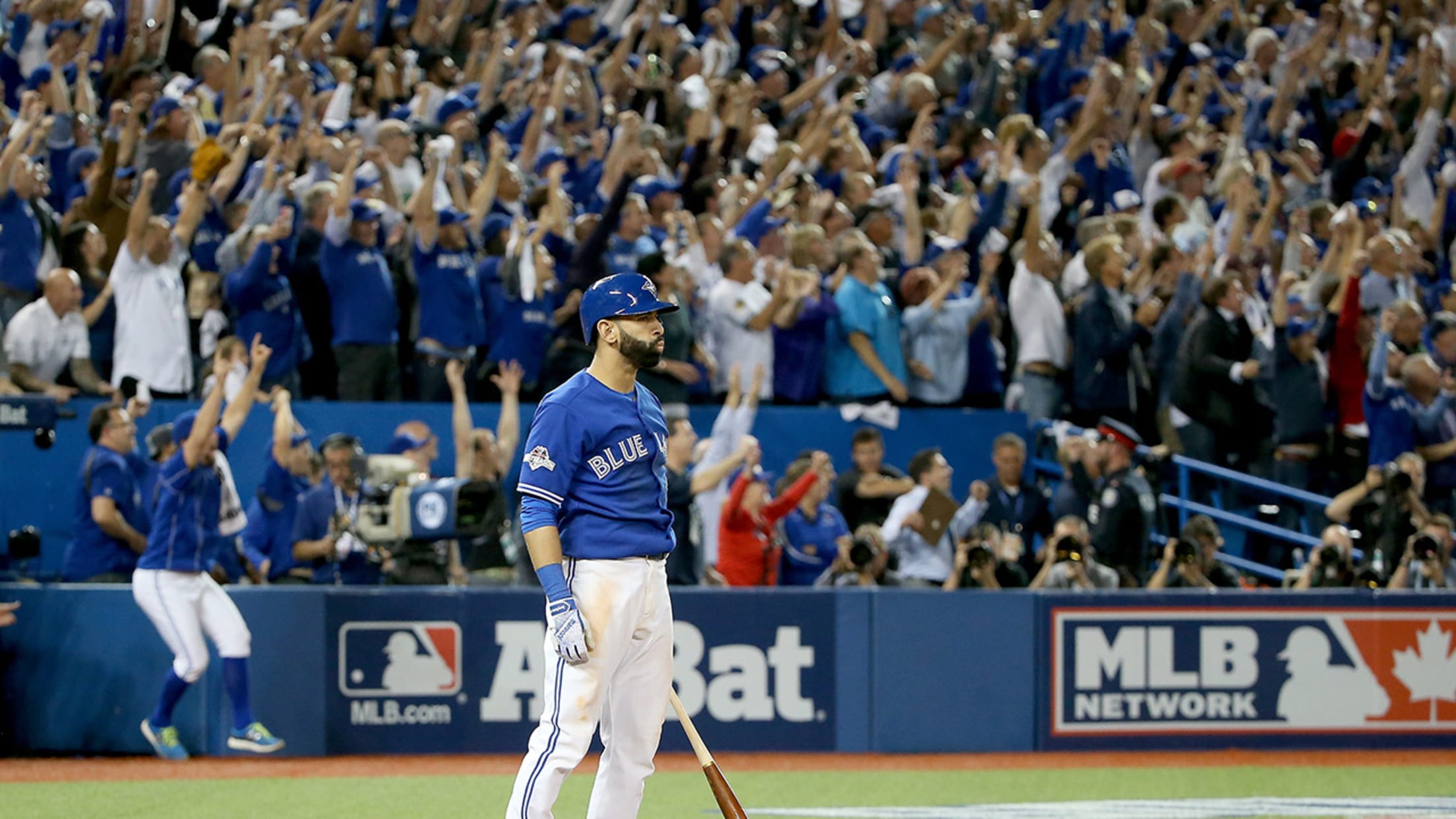 (Nearly three years later, the bat flip itself is still awe-inspiring.)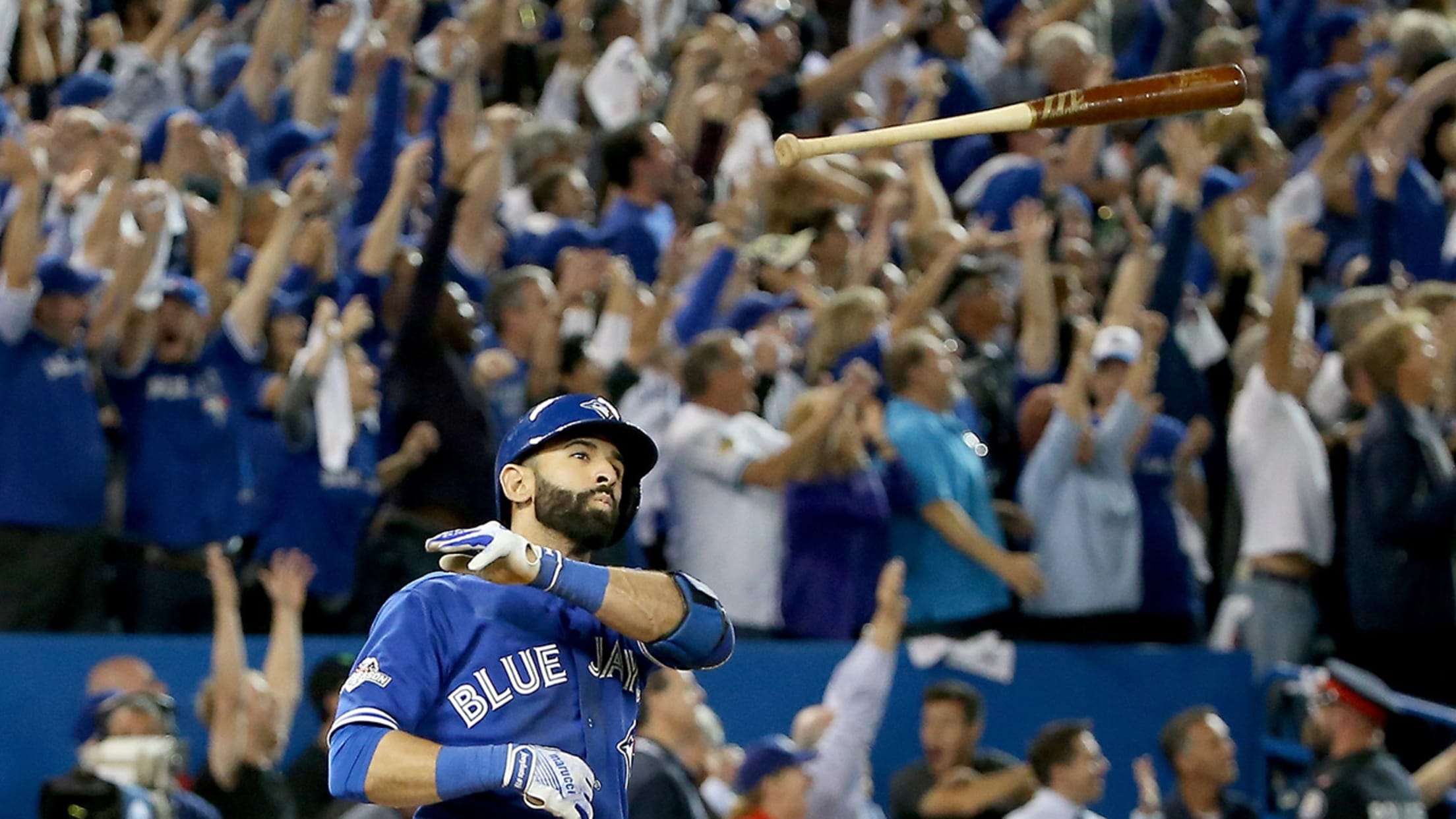 Yoenis Céspedes, Game 3, 2015 NLDS
Otherwise known as the Time Yo Nearly Sent His Bat Into Outer Space: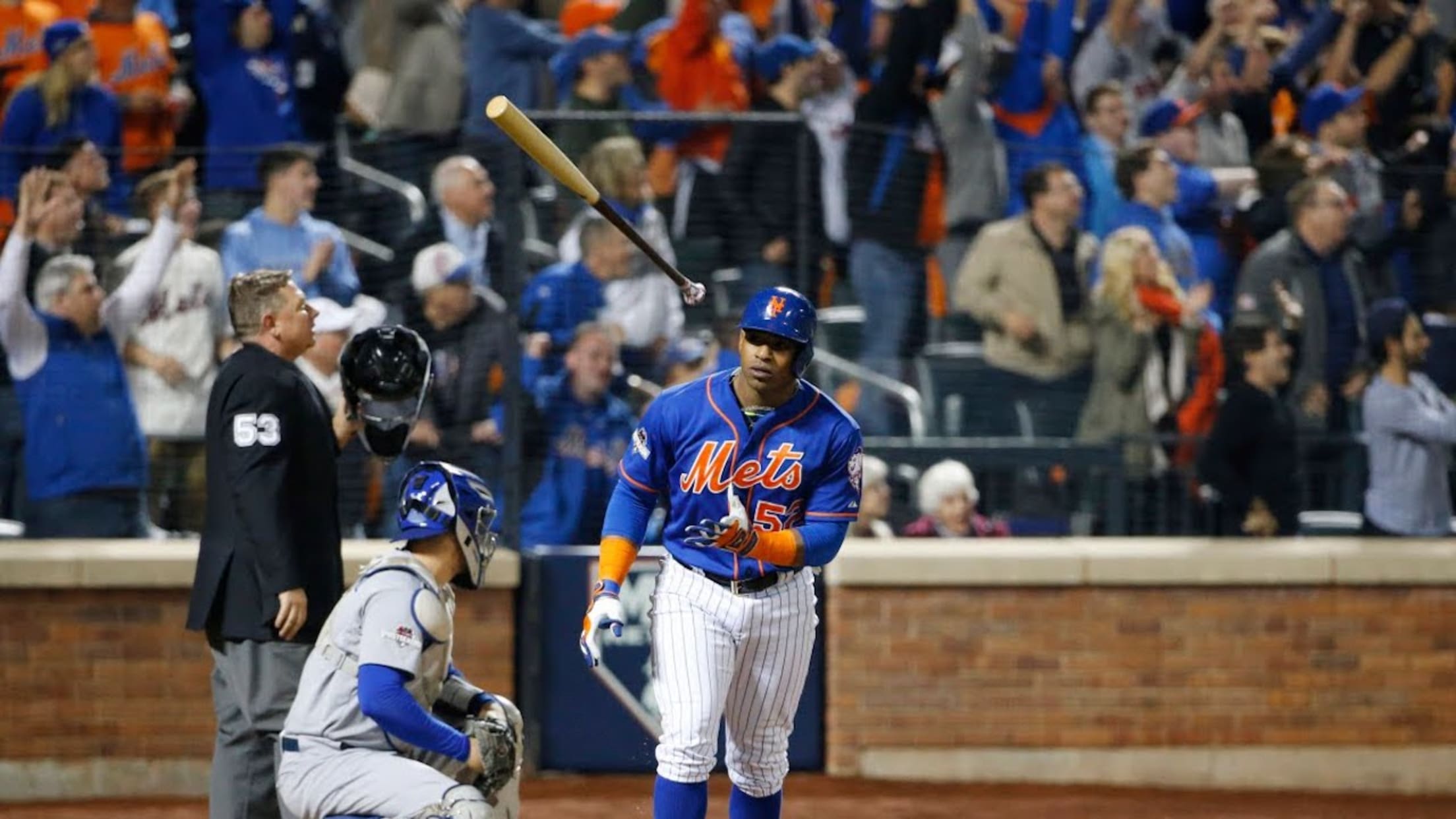 OK, technically this one works better as a GIF, but what is a GIF if not several photos in succession?
Manny Ramirez, Game 2, 2007 ALDS
It's only fitting that we end with quite possibly the most righteous baseball photo ever taken: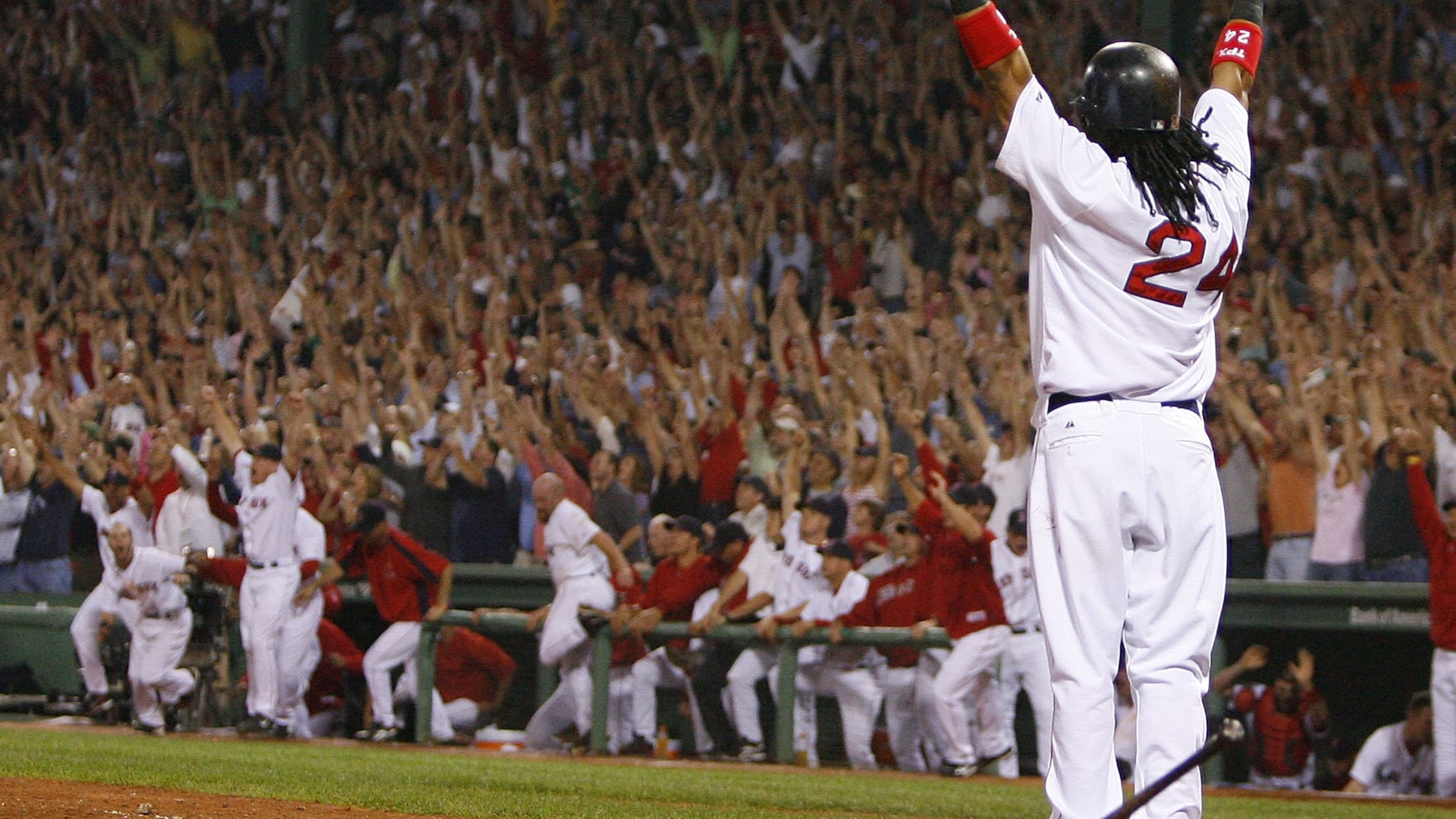 Teams in this article:
Players in this article: