Yankees have put together a concourse of culinary delights for 2016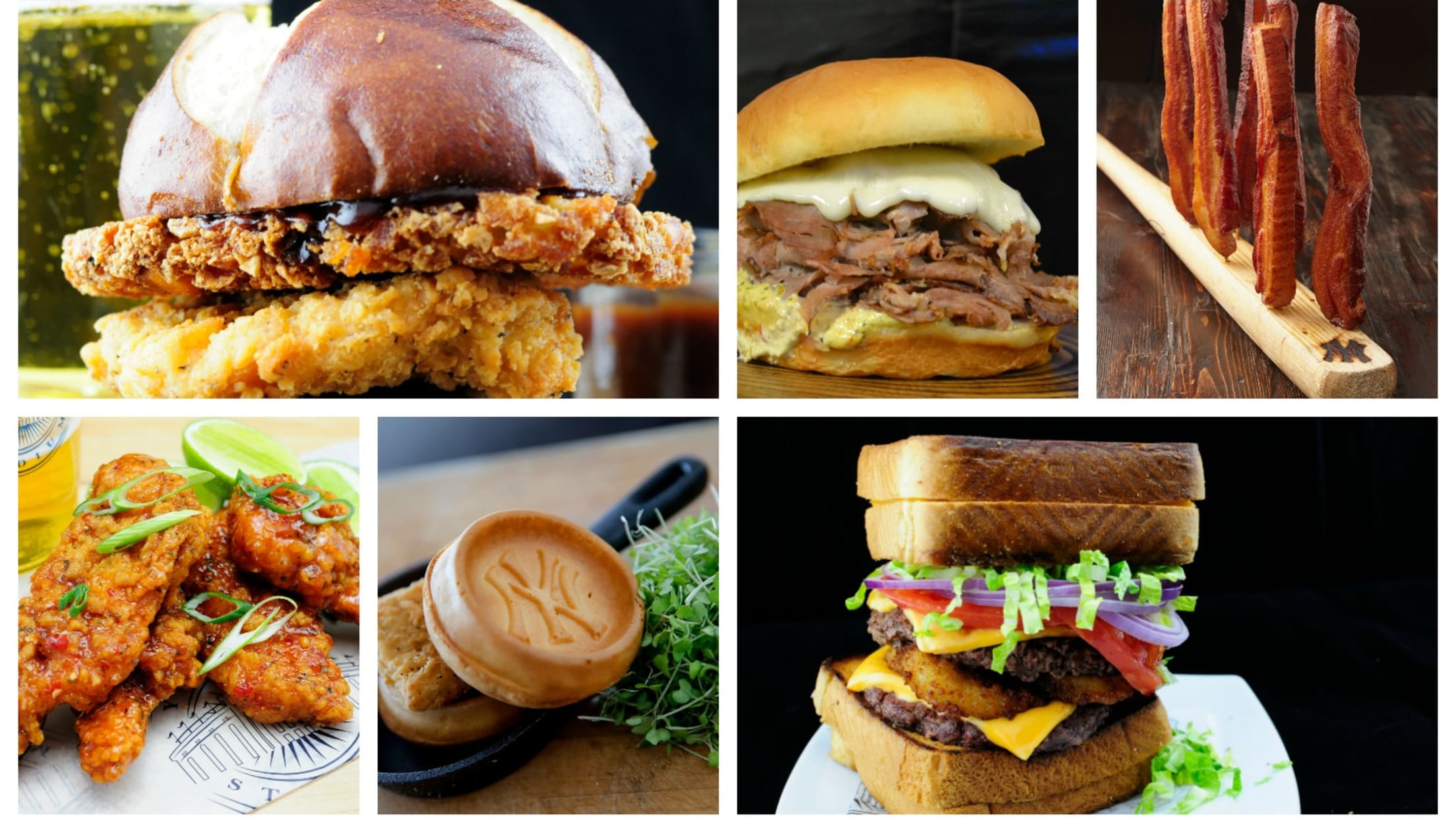 While the Yankees may have moved out of the original House that Ruth Built, 2016 sees the New Yankee Stadium offering up a number of dishes that Ruth probably couldn't even finish.
That's right, the Yankees are going all out with their food options, with things like the "Double-Double" -- which is a double cheeseburger surrounded by two grilled cheeses, or the new location that specializes in making egg creams.
Of course, the real standout is the two-foot long Tape Measure Cheesesteak. That's right, two full feet of shaved steak, onions, and cheese inside the soft, pillowy embrace of a hoagie roll. While it's ostensibly meant for groups, I'm sure you'll gain the respect of your colleagues, parents, ex-significant others and bosses if you manage to take it down yourself. (Note: I am not a doctor. Do not listen to me.)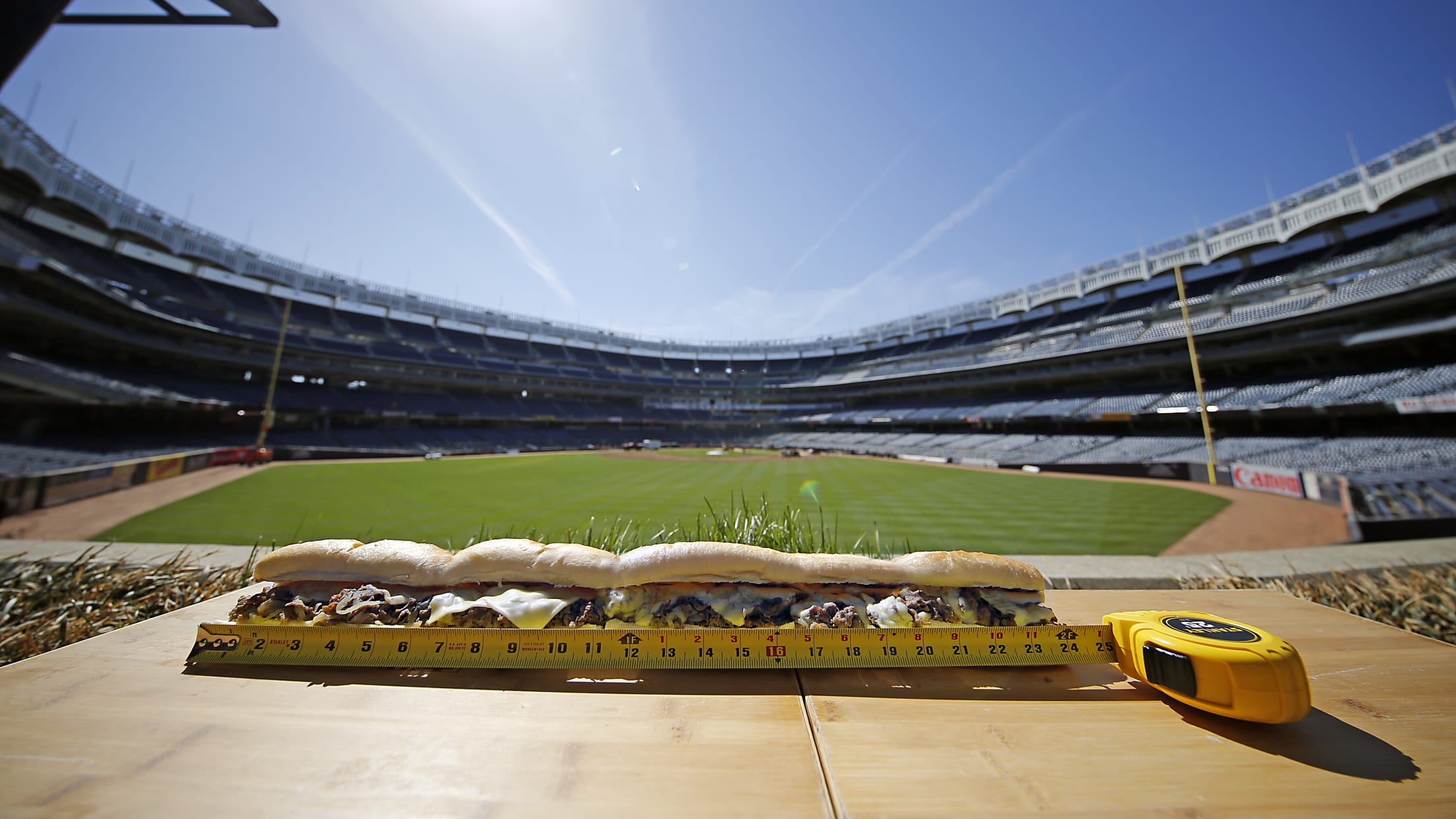 If nearly a yard of sandwich isn't for you, perhaps you'll be more enthralled by the Barnyard Wedding. This is a cheeseburger that brought its friends, the beef patty being joined by a fried chicken cutlet and hash browns.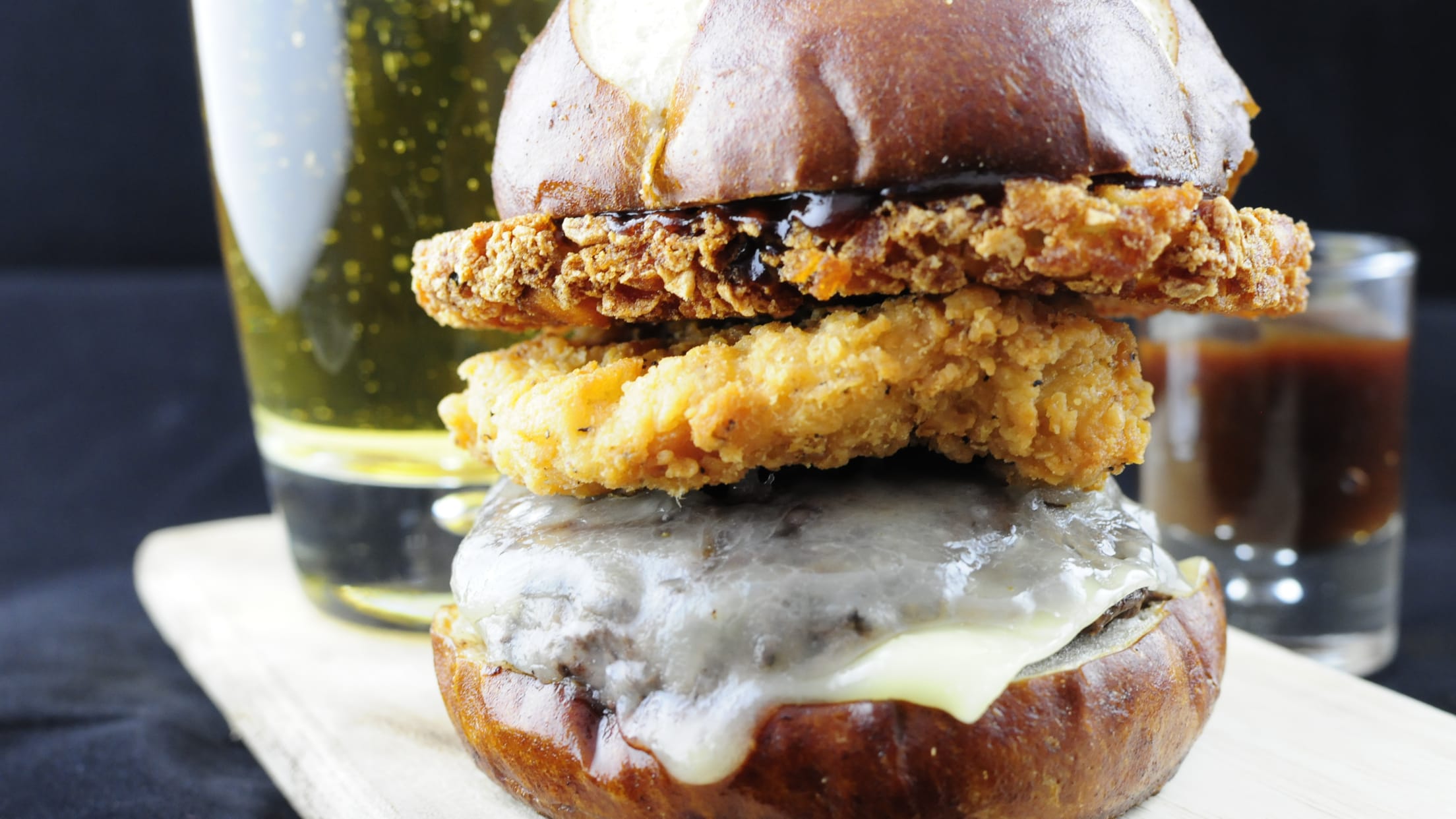 Or, if that's not enough for you, why not go with the G.O.A.T. burger which pairs a beef patty with bacon and pastrami? Sadly, it doesn't also doesn't have goat cheese, but rather American cheese. Because there are advanced chefs doing this and they know what tastes better.
If you're a breakfast fiend, who is always on the hunt for fried chicken and waffles, but hate the mess, the Yankees are there to help you out, too. They'll be serving up fried chicken and waffle sandwiches, the deliciously spiced-and-breaded meat housed between two Yankees-branded waffles.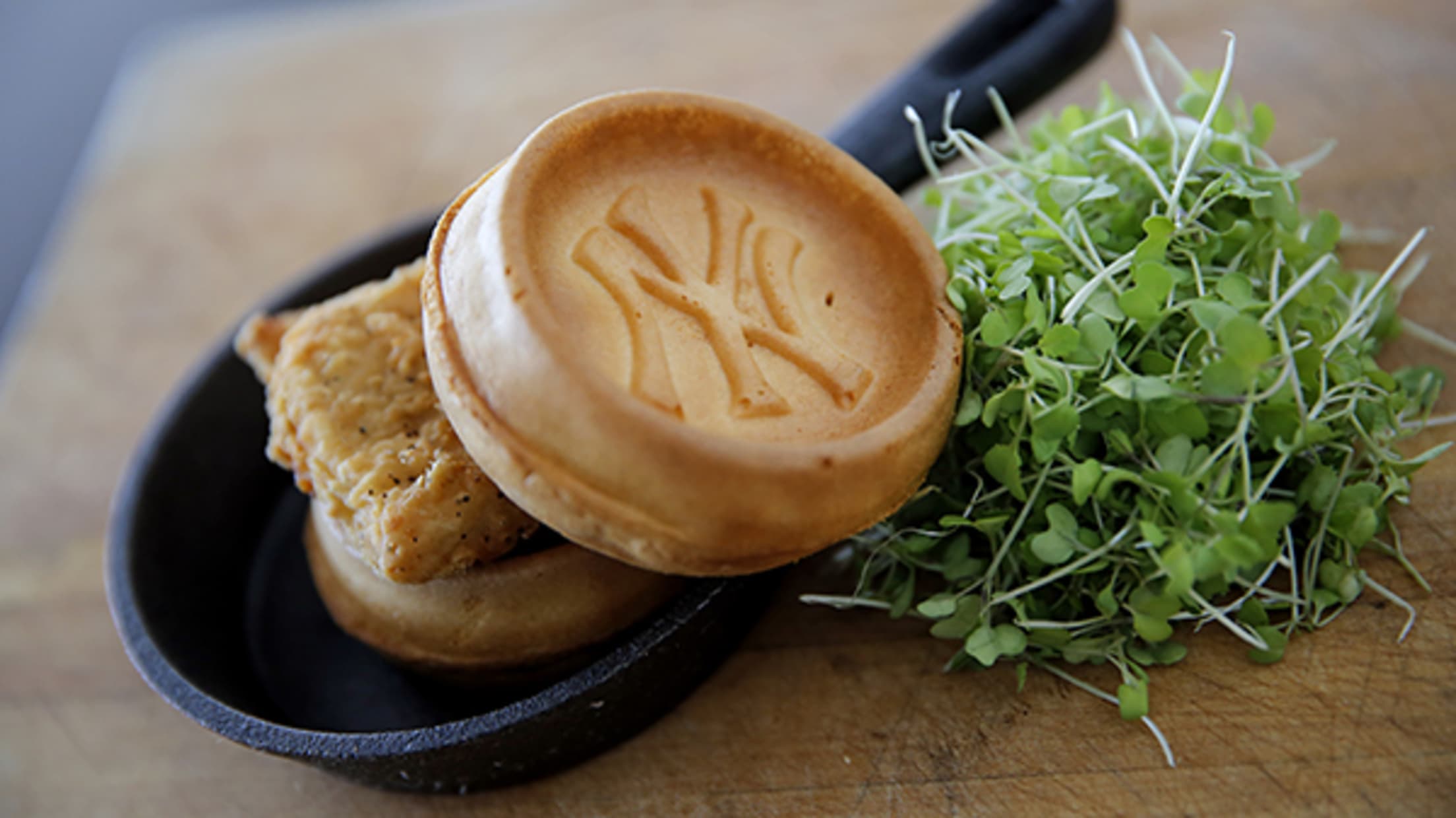 And if you're still looking for more, the Yankees will also have a grilled cheese stand, Thai chicken fingers, bacon on a stick (that looks a lot like a baseball bat), a new craft beer stand and much, much, much, much more.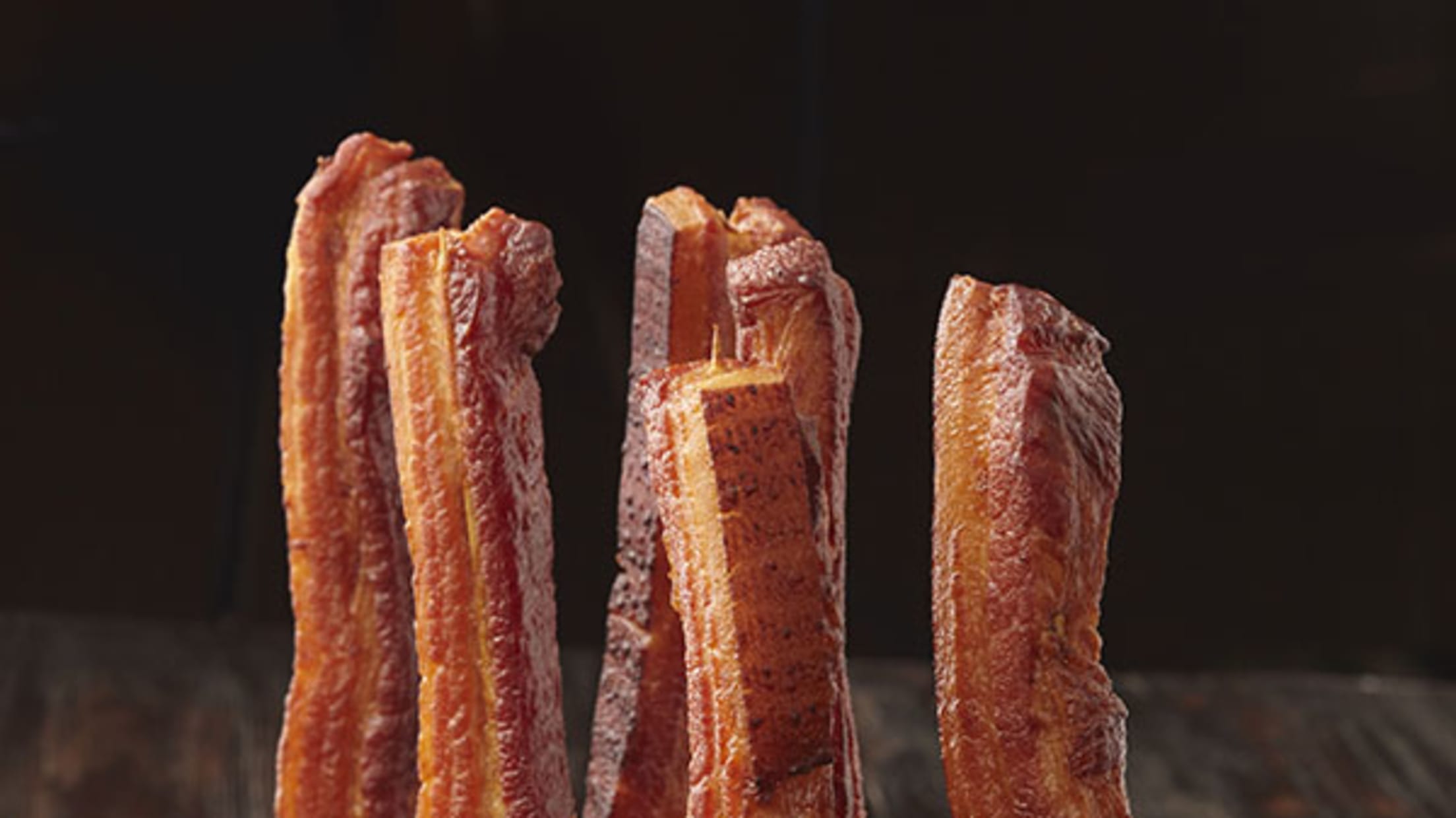 Showing up for batting practice and staying for extra innings never sounded better.