Pirates pitchers Joe Musgrove and Steven Brault tailgated with fans at the Steelers game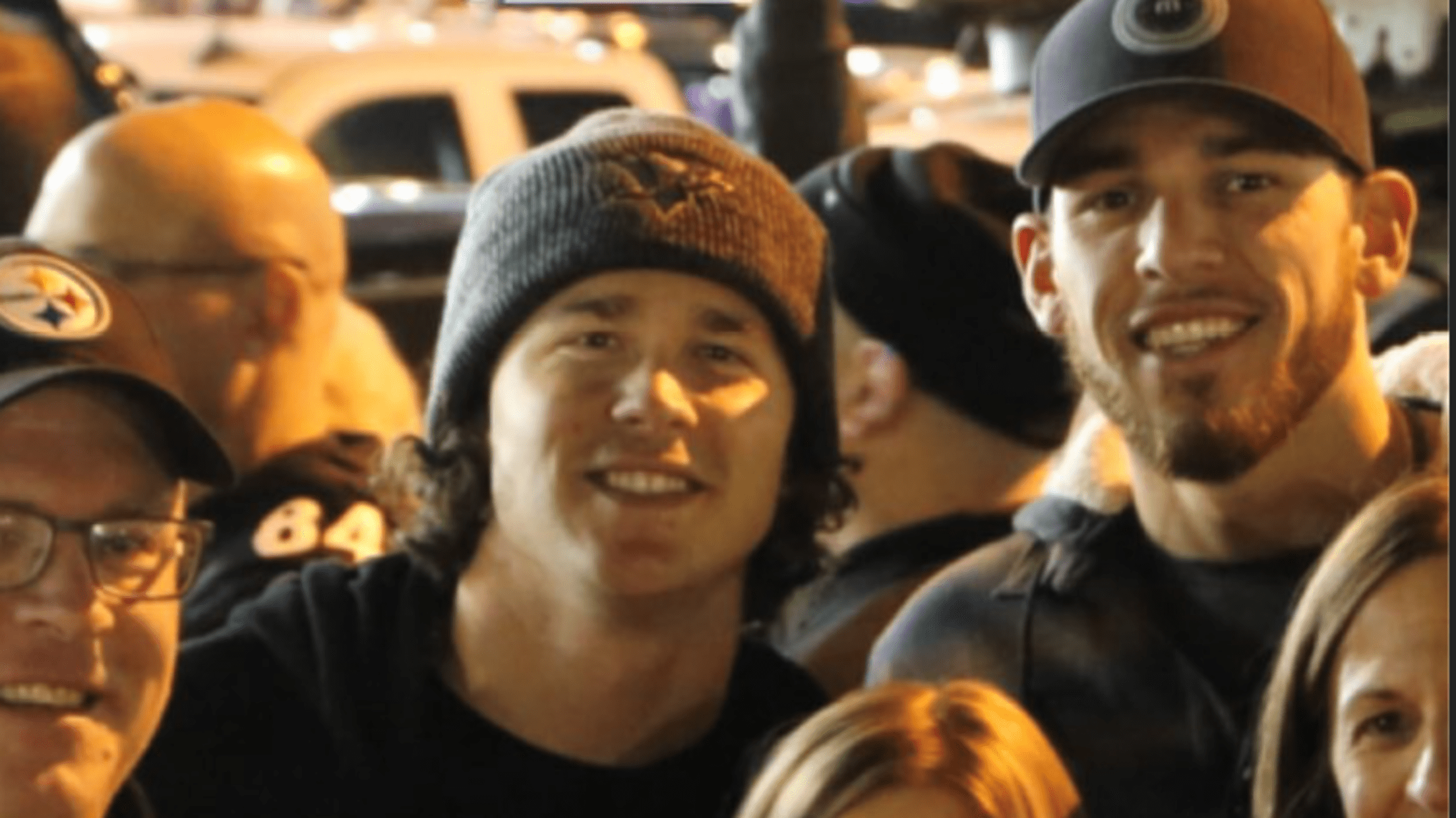 There's always been a really close relationship between the Pirates and their football-playing brethren across the parking lot. We've seen members of the Steelers roll up to PNC Parkmany times to cheer on the Pirates, and Pirates legend Andrew McCutchenwill always root on the Steelers even if his days in Pittsburgh are done.
On Sunday, a pair of current Buccos, pitchers Joe Musgrove and Steven Brault, not only attended the Steelers' game against the Los Angeles Chargers, but also went the extra mile and tailgated with Pittsburghers before the game.
We got plenty of beer and hotdogs but no grill! Who's tailgating for the @steelers vs @Chargers game and wants to let @SquidBrault and I join them?! pic.twitter.com/szkClpFBPS

— Joe Musgrove (@ItsbuccnJoe59) December 2, 2018
Both Musgrove and Brault were born and raised in San Diego, where the Chargers used to call home before relocating to Los Angeles before the 2017 season. It certainly looks like Musgrove and Brault have ditched their Charger fandom and adopted the Steelers instead, and the two buddies definitely enjoyed immersing themselves among the Pittsburgh faithful.
The biggest shock of the outing was that Musgrove and Brault weren't joined by fellow Pirates starter Trevor Williams, who has struck up a friendship with Los Angeles Chargers defensive back Trevor Williams.
I had to get a Trevor Williams @Chargers jersey because he doesn't have a Twitter and I get his tweets every Sunday. I will now answer all Chargers CB Trevor Williams related questions on Twitter on his behalf. Thx have a gr8 day. pic.twitter.com/VzXPT3Qr7Z

— Trevor Williams (@MeLlamoTrevor) August 16, 2018
Teams in this article:
Players in this article: