President Obama and 'Harry Caray' went on Jimmy Kimmel Live! to cheer on the Cubs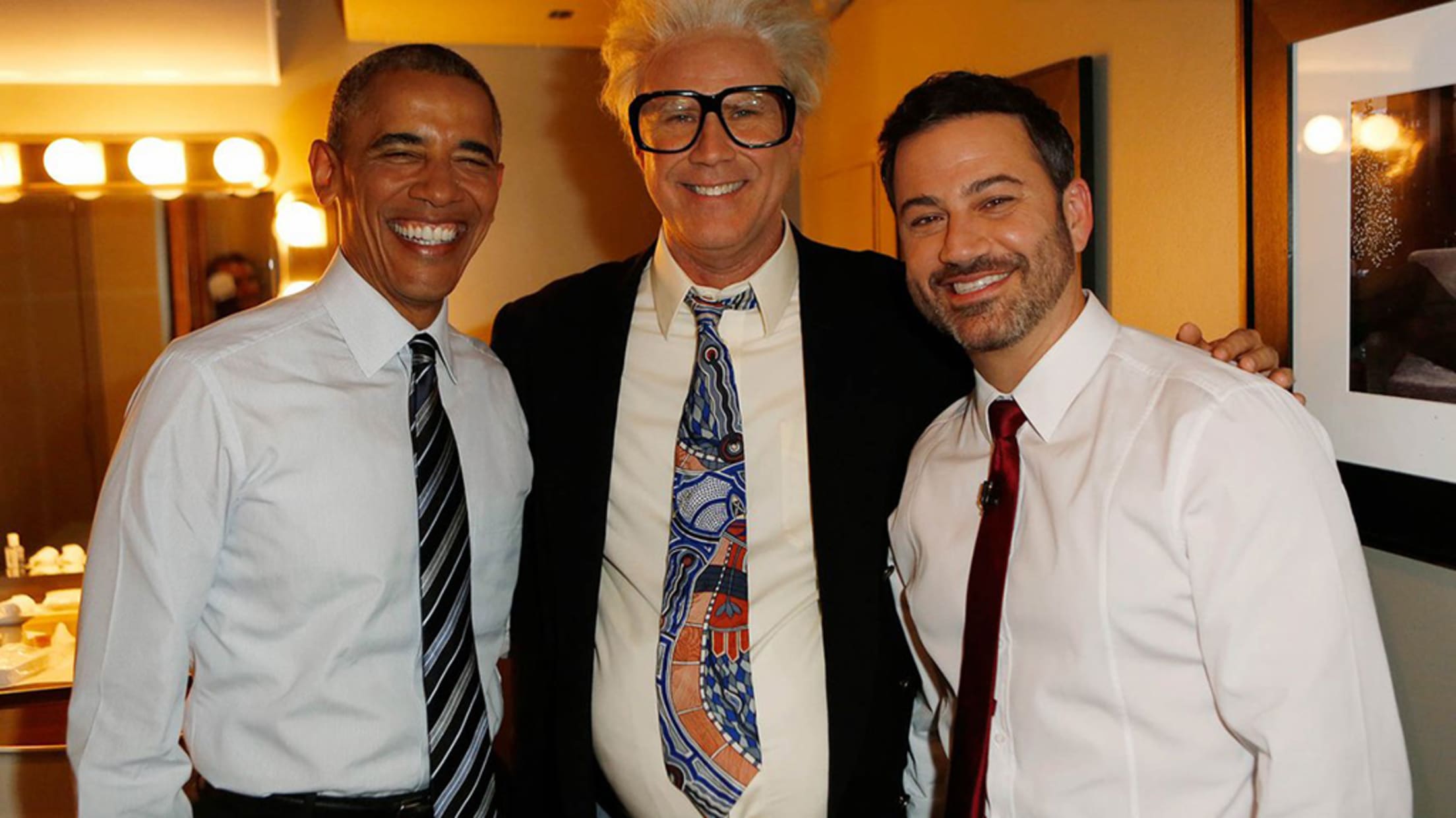 With Game 1 of the World Series set to start at 8 p.m. ET tonight on FOX, we can only assume that every television show that aired on every channel on Monday night was devoted entirely to gearing up for the first pitch in Cleveland. Now, we didn't watch every TV show, so we cannot confirm that was the case, but based on Jimmy Kimmel Live!, it's a good assumption.
Backstage at #Kimmel with HARRY & BARRY! @Cubs #FlyTheW #WorldSeries @POTUS @WhiteHouse pic.twitter.com/Xk2olXniYu

— Jimmy Kimmel Live (@JimmyKimmelLive) October 25, 2016
Before Kimmel sat down with President Obama, he was visited by none other than Harry Caray -- who returned to us because he's just so excited about the World Series -- as played by Will Ferrell.
Watch Caray talk about what it was like the last time the Cubs won a championship -- "America's top export was fruit roll-ups" -- and give one more rendition of "Take Me Out To The Ballgame:"
Later in the show, Kimmel's guest on Monday night was President Barack Obama, or as he's more commonly known, White Sox Fan Barack Obama. Naturally, Kimmel asked the president whether or not he'd set aside the crosstown rivalry and root for the Cubs to win the championship.
Obama's response: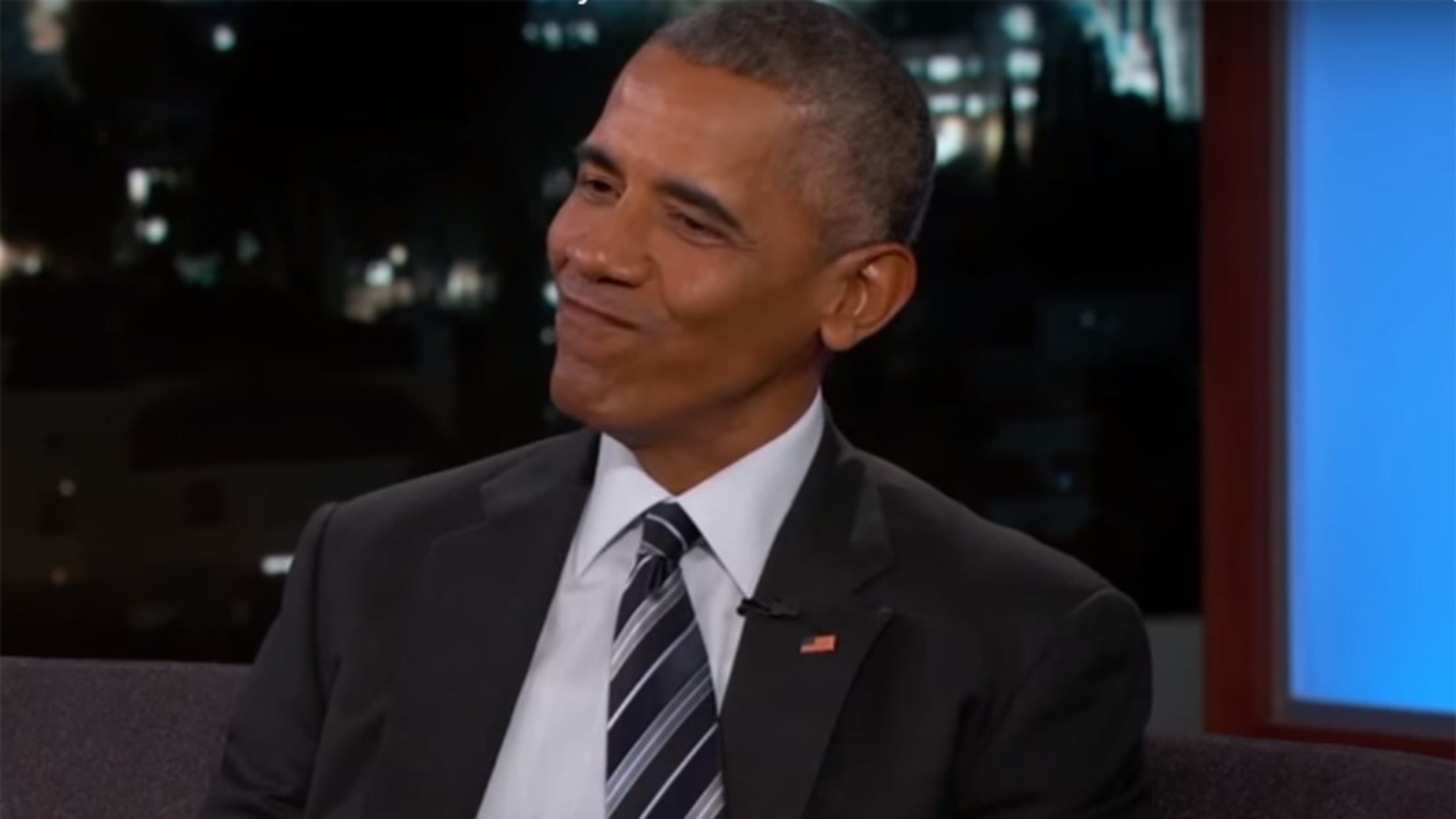 Just kidding -- he's with the Cubs:
"I watched the end of the last game, and to see just how happy everybody was, I actually felt pretty good. I am rooting for my hometown team, even though it is not my team. … White Sox got their championship a little over 10 years ago, so we're feeling OK."
Watch the full clip below of the president discussing the Cubs, as well as Bill Murray's recent visit to the White House -- "He came into the Oval Office in a Cubs shirt," Obama said. "And I usually don't allow that to happen."