Listen to Vin Scully deliver one final home run call on 'Jimmy Kimmel Live!'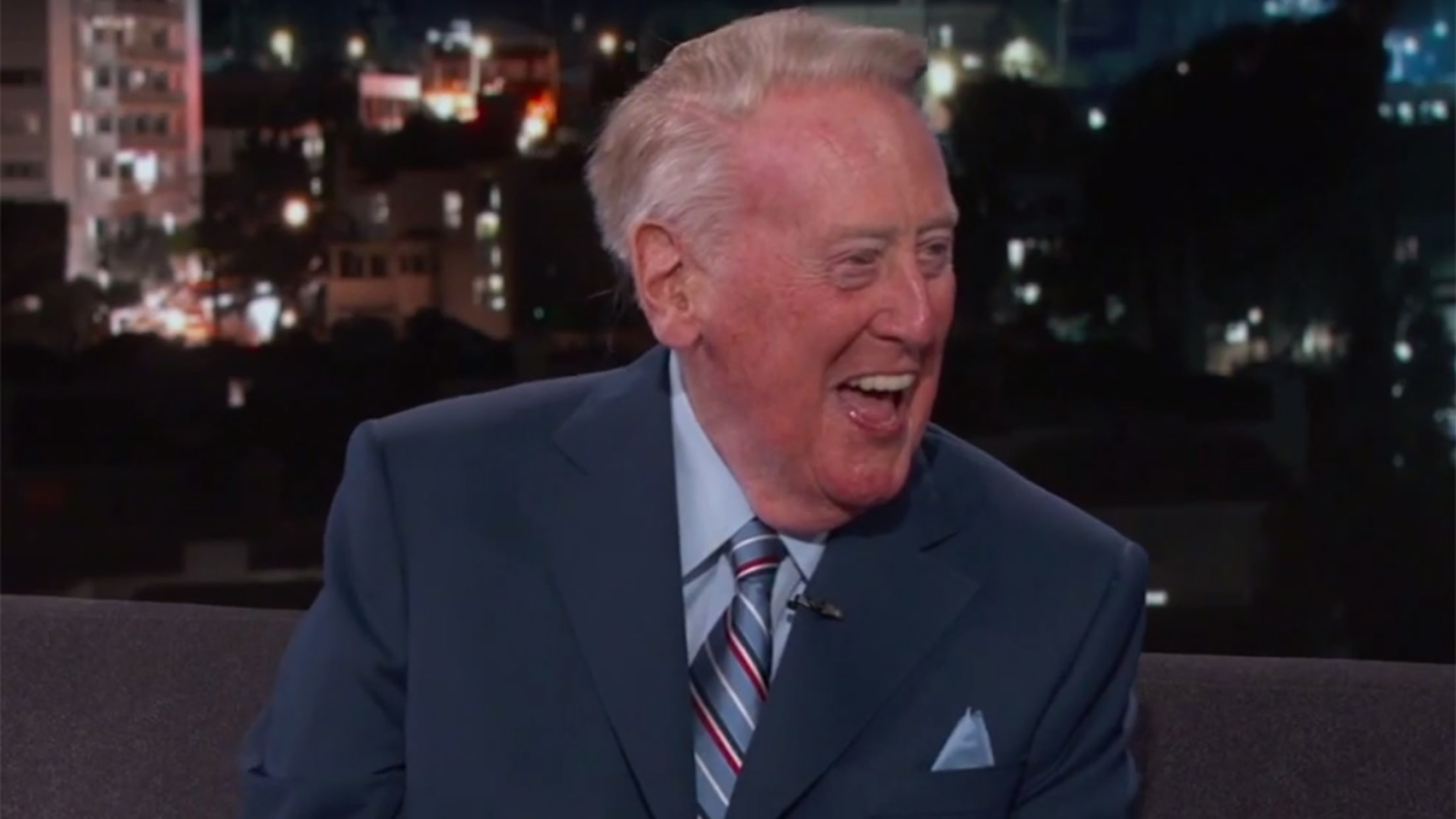 He may have called his final game, but luckily for us, the Vin Scully Retirement Tour isn't over just yet. On the same night that his Dodgers punched their ticket to the NLCS with a dramatic NLDS Game 5 win in Washington, Scully visited "Jimmy Kimmel Live!" to answer a pressing question: Just how has he been spending his retirement? The answer: the hardware store, mostly.
Scully also took the time to look back on his legendary career and tell some classic stories. Like, for example, the origin of his pompadour haircut, and how he got into calling baseball games -- which goes all the way back to an 8-year-old Scully falling in love with the roar of the crowd over his radio:
He even explained how crucial the advent of the transistor radio was to his success -- allowing fans at the ballpark or even lying in bed to feel as though Vin was bringing the game directly to them:
Before Scully left, though, Kimmel had one final request: to soundtrack his home run at the 2004 All-Star Celebrity Softball Game. And, because Vin is nothing if not a broadcaster of the people, he was happy to oblige -- in true Scully style:
Consider this a petition to give Vin Scully his own late-night show in 2017.