Yasiel Puig donned an amazing shirt to commemorate his brawl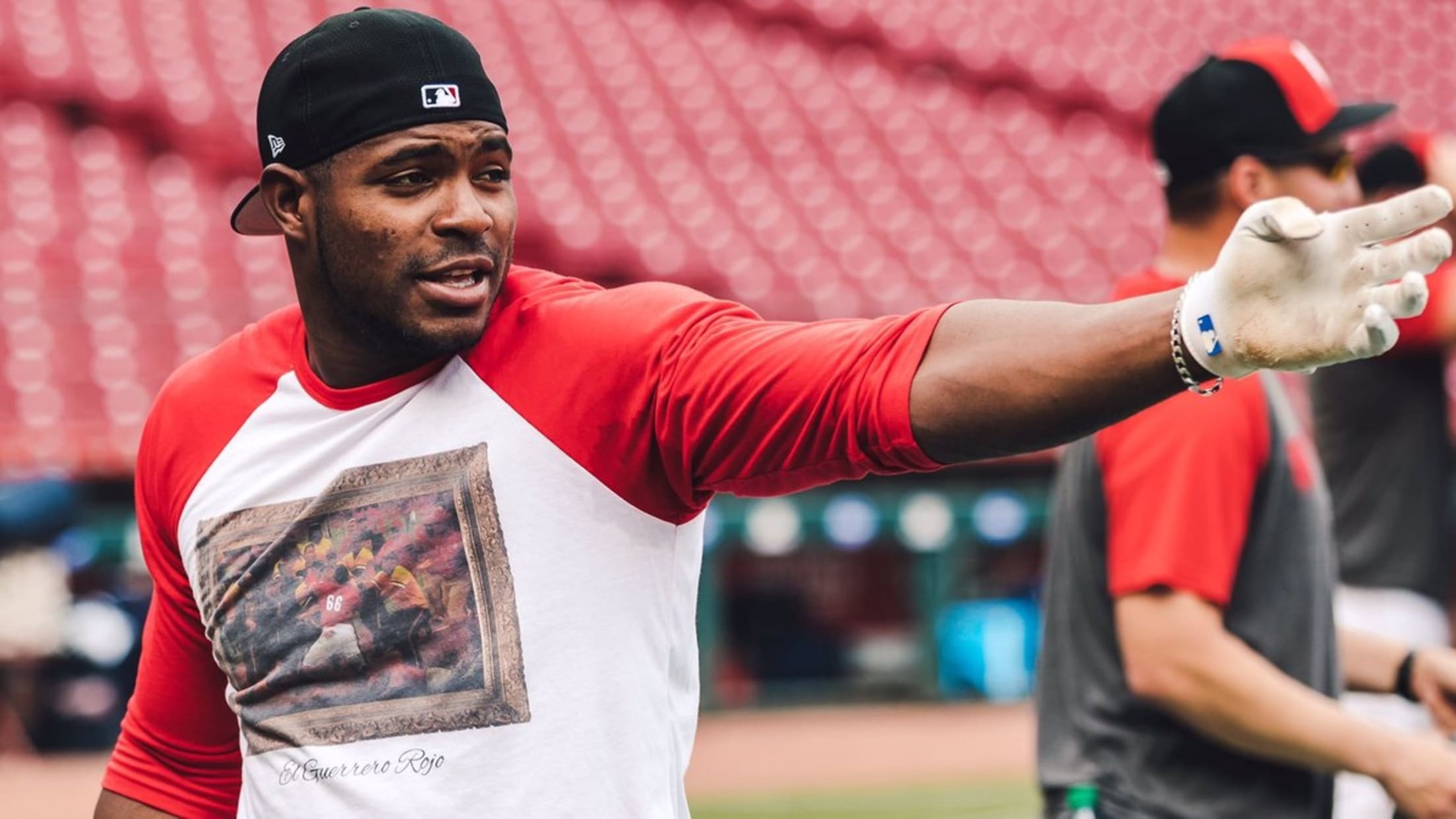 When the Reds got into a brawl back on April 7, we remarked that the scene of Yasiel Puig charging out to meet the Pirates bore an uncanny resemblance to a scene that might have been turned into a classic painting during another era. It certainly inspired some!
grab yo glove cause you bout to catch these hands pic.twitter.com/mH6dNBgQqh

— acceptably drawn baseball (@drawawalk) April 8, 2019
Puig has apparently taken this tip to heart. Prior to the Reds' Tuesday night game against the Braves, he came onto the field for warmups wearing a shirt that depicted the iconic image from the fight as a painting.
Donatello, Leonardo, Michelangelo, Raphael... Yasiel. 🎨 pic.twitter.com/nkNMXa62nF

— Cincinnati Reds (@Reds) April 23, 2019
It really cannot be stated enough how incredible Puig is. He's loving every second of this.
Teammate Derek Dietrich, whose homers against the Pirates helped spark the brawl, made sure to pay his respects to Puig's shirt.
Puig is No. 1 in our hearts, too. He's one of a kind.
It takes a special kind of someone to have the confidence to wear a shirt like that, and then follow it up with a dinger in his first at bat.
Teams in this article:
Players in this article:
Topics in this article: