R.A. Dickey ensured that this slow roller would stay foul by punting it into the camera well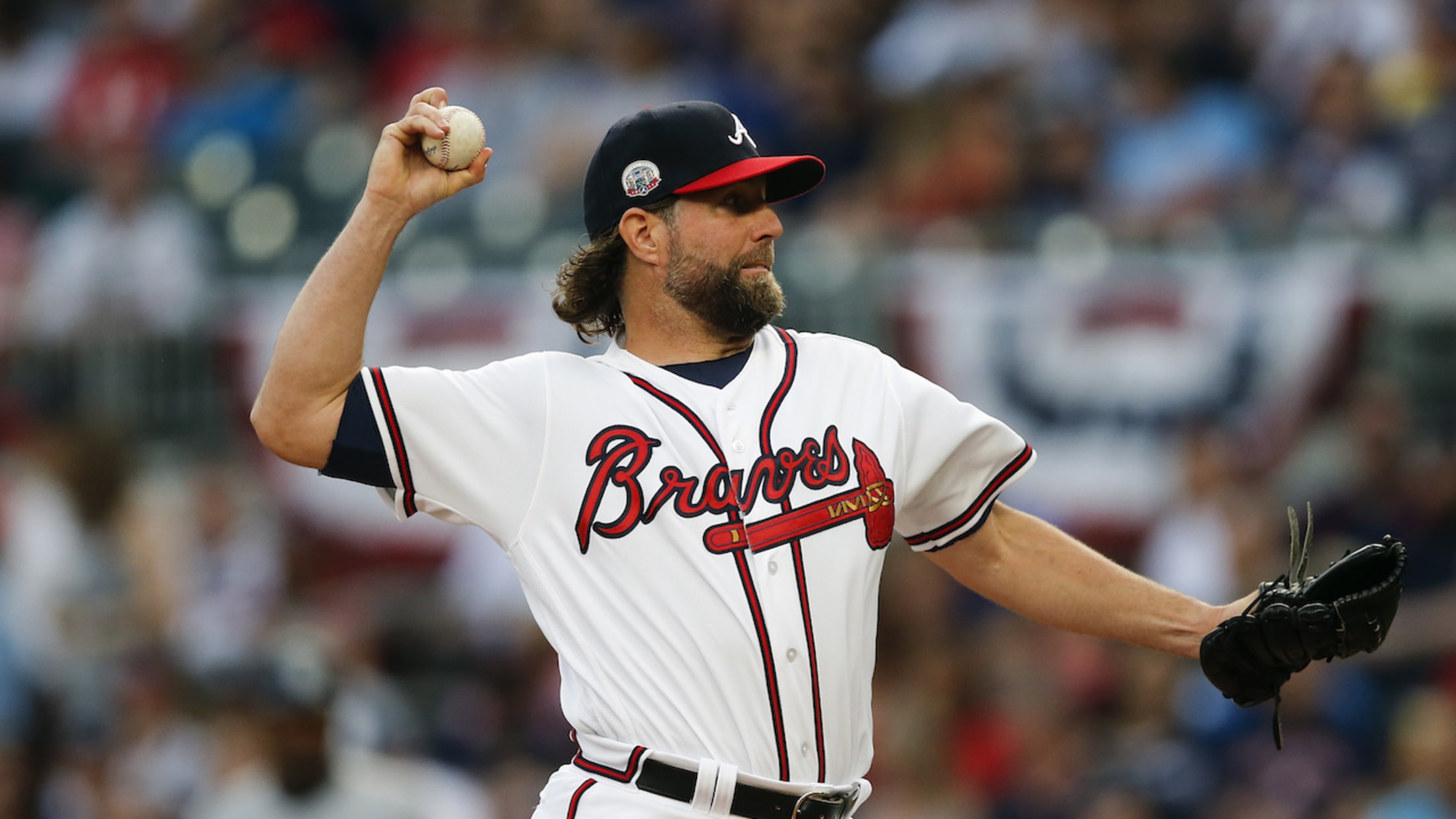 Atlanta Braves starting pitcher R.A. Dickey (19) works in the first inning of a baseball game against the San Diego Padres, Saturday, April 15, 2017, in Atlanta. (AP Photo/John Bazemore) (John Bazemore/AP)
When a baseball is in play, it's never a good idea to try to kick it. (Well, unless you're Paul O'Neill and you've channeled the rage of a thousand suns to suddenly transform into the world's greatest soccer player, but we digress.)
But let's say a ball is not in play. Let's say it's a slow roller up the line that's just drifted foul, and you want to make sure that it can't possibly head back the other way for a base hit. Well, in that case, follow the lead of R.A. Dickey and kick that thing into the next county:
Not the cleanest form, but we can't argue with the results -- the ball ended up in the camera well, and the at-bat continued. Take some lessons with Adrián Beltré over the summer and Dickey might really have something special.
Teams in this article:
Players in this article: