Watching Rangers prospect Hans Crouse's windup will make you want to dance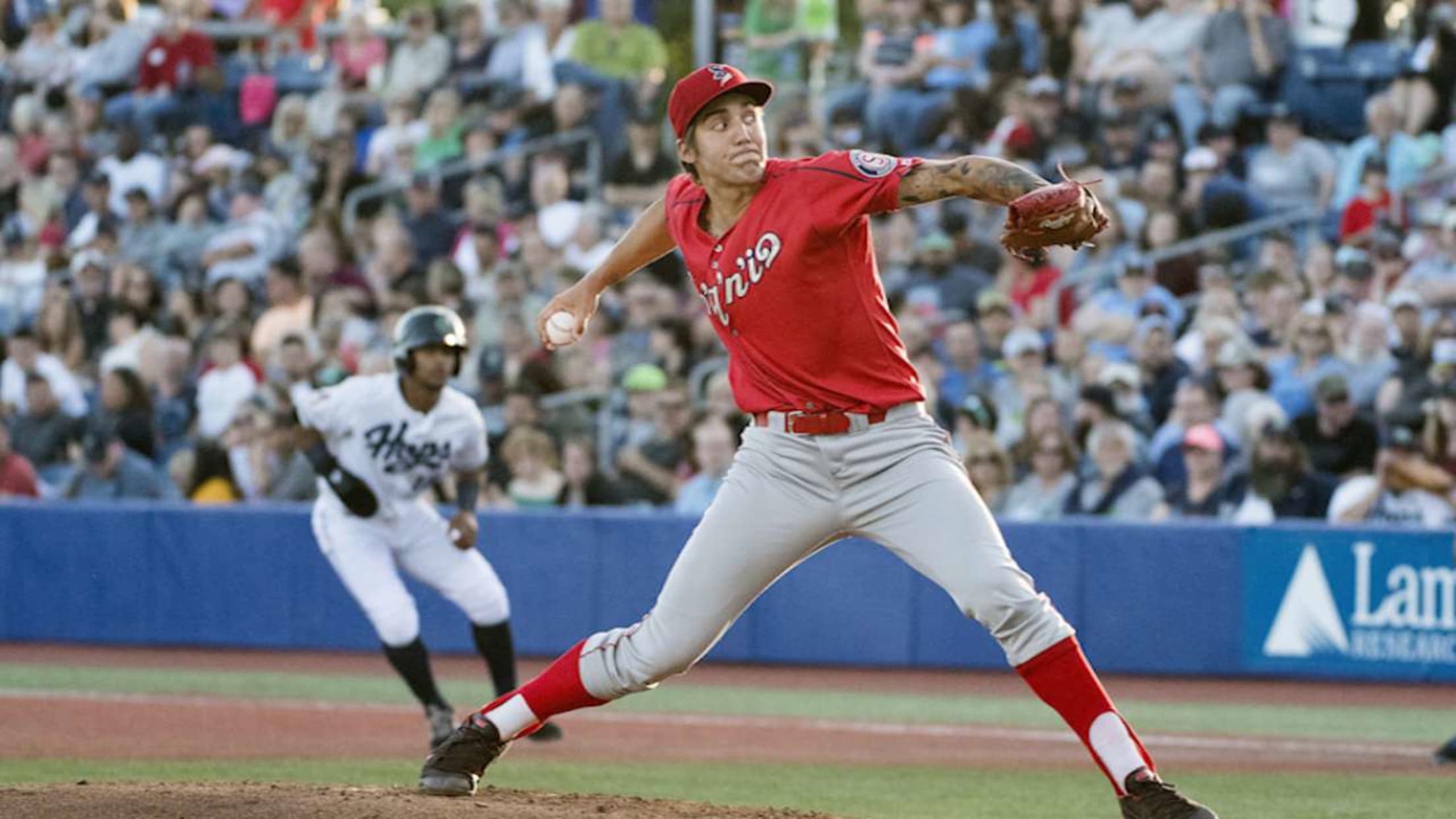 You probably remember the first pitcher windup you saw that was truly weird. Maybe it was Luis Tiant. Or Hideo Nomo. Or Dontrelle Willis or a Johnny Cueto shimmy. Whatever it is, you probably saw it and practiced it yourself next time you had a chance.
Whose windup did you imitate as a kid? pic.twitter.com/5AkDSnZjgd

— MLB (@MLB) March 13, 2019
But maybe you haven't yet had the pleasure. In that case, today is your lucky day. Let me introduce you to Rangers top prospect -- and the No. 85 prospect in baseball -- Hans Crouse:
We wouldn't have it any other way. 😉 pic.twitter.com/3UDU2DP2lO

— Spokane Indians (@spokaneindians) March 13, 2019
There's plenty of fun to be had watching Crouse work toward delivering a ball to home plate, but, in the words of The Rocky Horror Picture Show, it's the pelvic thrust that really drives you insane!
Perhaps thanks to that unique windup -- and perhaps totally unrelated to it -- Crouse can really sling the ball in there, with his fastball routinely hitting 99 mph. Hopefully it won't be long before he brings his own personal dance party to the mound at Globe Life Park.
Eric Chesterton is writer for Cut4. He particularly enjoys bunts against the shift, stolen bases and celebrating his birthday with mascots at the ballpark.
Teams in this article:
Topics in this article: