The Rangers celebrated July Fourth early with stylish red, white and blue suits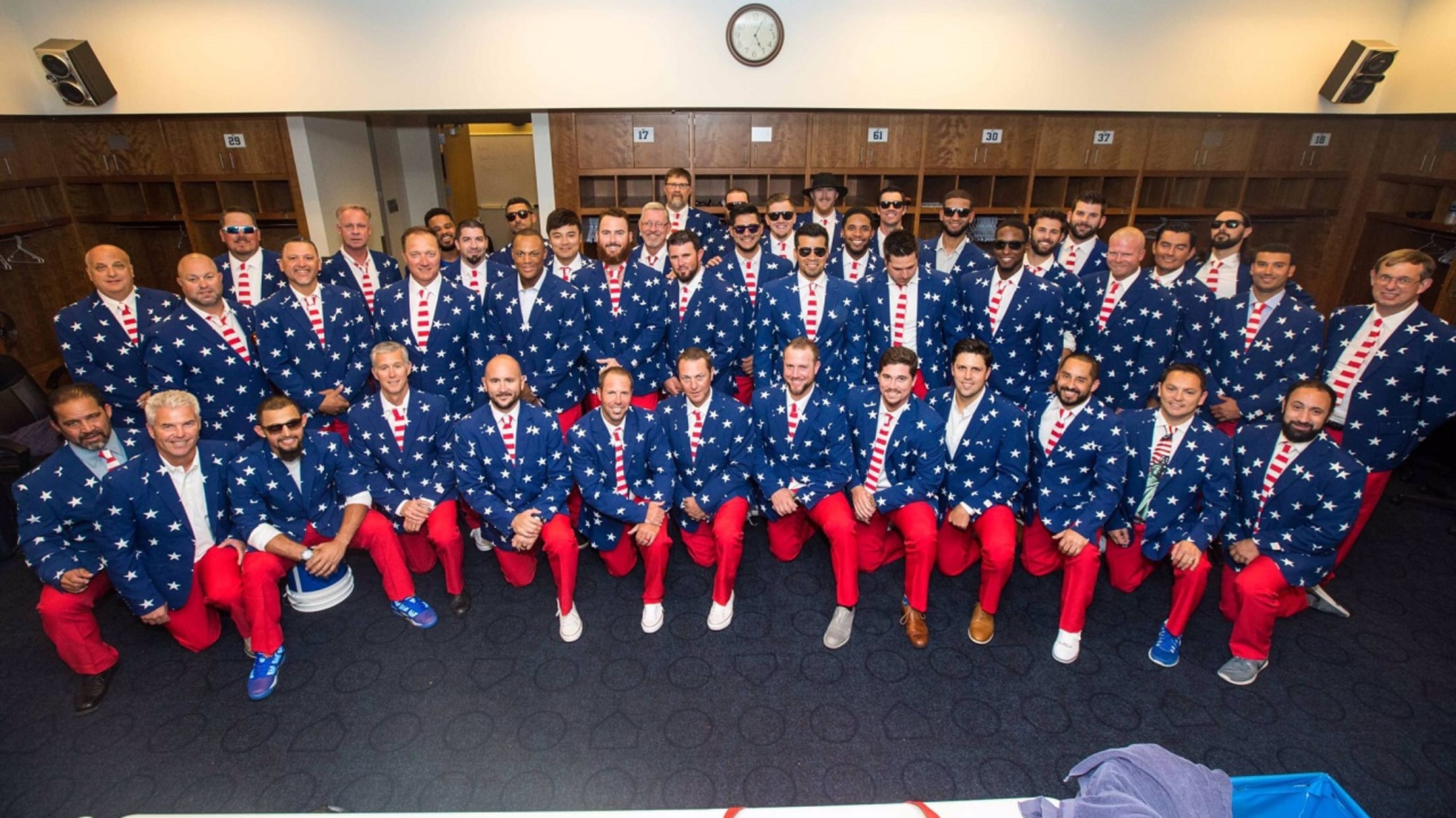 Monday is July Fourth, a day set aside for the United States to celebrate its independence from Great Britain. There will be parties, gatherings, fireworks, BBQs and fashionable America-themed outfits worn by folks around the country -- such as this foul ball-catching Nats fan on Sunday.
The Rangers, however, wanted to strive for historical accuracy. So, with a trip to Fenway Park on tap after their 5-4 loss to the Twins on Sunday, the team got their celebration started early ... with a road trip outfit inspired by that other force that once rode into Boston: the British army. Redcoats, meet Redpants:
We celebrate Independence Day a day early on the flight from Minnesota to Boston. #Happy4th 🇺🇸 pic.twitter.com/EOPXLPN3gO

— Texas Rangers (@Rangers) July 3, 2016
We've seen group outfits done pretty well a few times now this season, but not with this level of coordination and commitment to the cause. Well done, everybody involved.