Eric Thames won't stop hitting homers, so let's rank each game from his dinger streak
Entering action on Monday night, Eric Thames had a very video game-like .921 slugging percentage. He would leave the game with an even higher one -- a perfect 1.000, to be exact. How, you ask? By hitting another home run, stretching his streak to five straight games in Milwaukee's 6-3 victory against the Cubs on Monday. By doing so, he also tied Jeromy Burnitz for the Brewers record for most consecutive games with a home run.
It's the best thing Thames has done in the Majors since he shaved off his soul patch:
With the streak up to five games, let's rank them based on how impressive they were. The best system for that? The Eric Thames home run celebration meter.
One is worst; five is best.
Game 1: April 13 vs. Reds
0-1 count vs. Bronson Arroyo
While Arroyo's return at the age of 40 after missing all of 2015-16 is a good story, it hasn't extended to the field. In two starts, the frisbee-tossing veteran has served up four dingers.
That would make Thames' home run seem less impressive ... except the Brewers' first baseman hit this ball so high, right fielder Scott Schebler apparently assumed it would land well before the wall. That makes it an excellent trick home run.
Rating: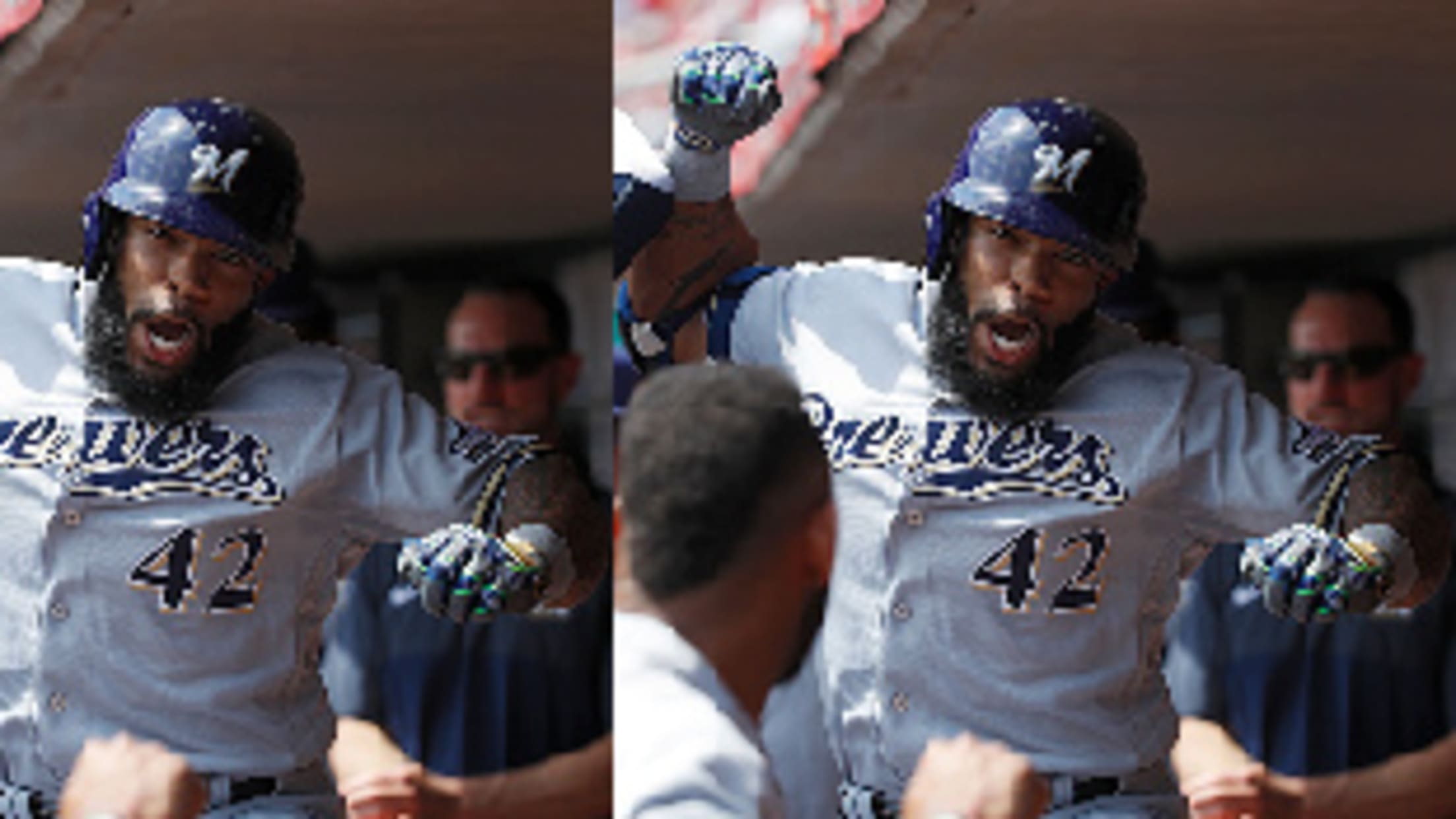 Game 2: April 14 vs. Reds
1-2 count vs. Wandy Peralta
After going all Icarus-chasing-the-sun the day before, this one was a laser just a few rows further back than the day before. After getting two swinging strikes on sliders, Peralta tried to sneak some 96-mph cheese past the slugger. That's ... not the best idea.
Given that we're only two games into the streak, we'll give it two home run-o-meters.
Rating: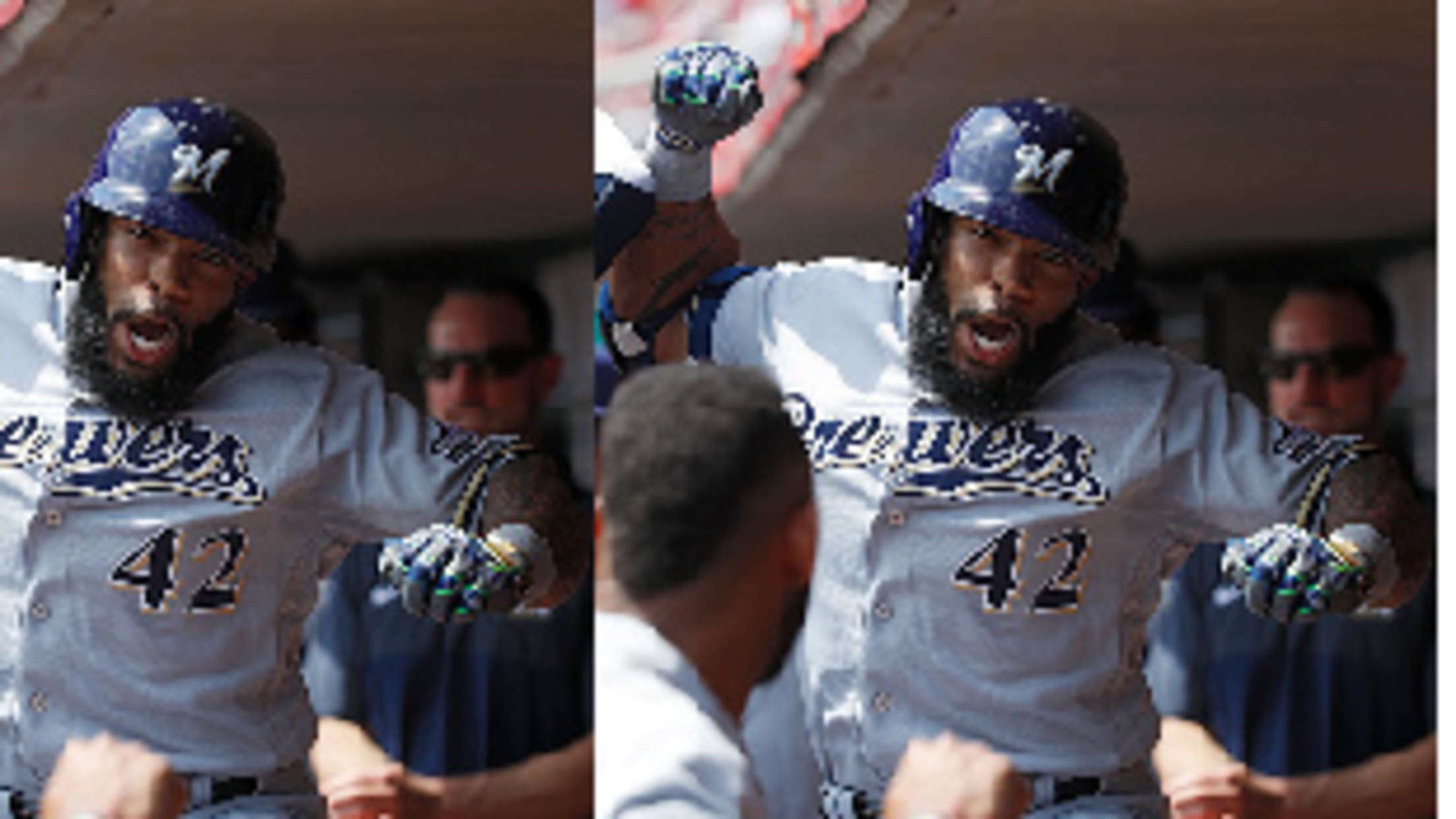 Game 3: April 15 vs. Reds
Home Run No. 1: 2-2 count vs. Robert Stephenson
This was Thames' first two-homer game in his career. And, if you notice, he did it again with two strikes. Batters are supposed to be easy prey for pitchers at that point. Unfortunately for Stephenson, he left his changeup in the heart of the plate. 81-mph pitches over the heart will be crushed no matter what the count is.
Home run No. 2: 1-2 count vs. Tony Cingrani
Again a two-strike pitch. The average batter in 2016 hit .176/.246/.276 after two strikes. To Thames, two-strike counts are like age: just a number.
Perhaps finally tired of peppering the right-field stands with dingers, Thames also aimed for center field on this one. Despite Billy Hamilton's best efforts to chase this one down, there's a rule that you can't run beyond the outfield fence. Given the hang time, if Hamilton could have kept chasing it, who knows what would have happened.
Keon Broxton could only react thusly to the 496-foot blast: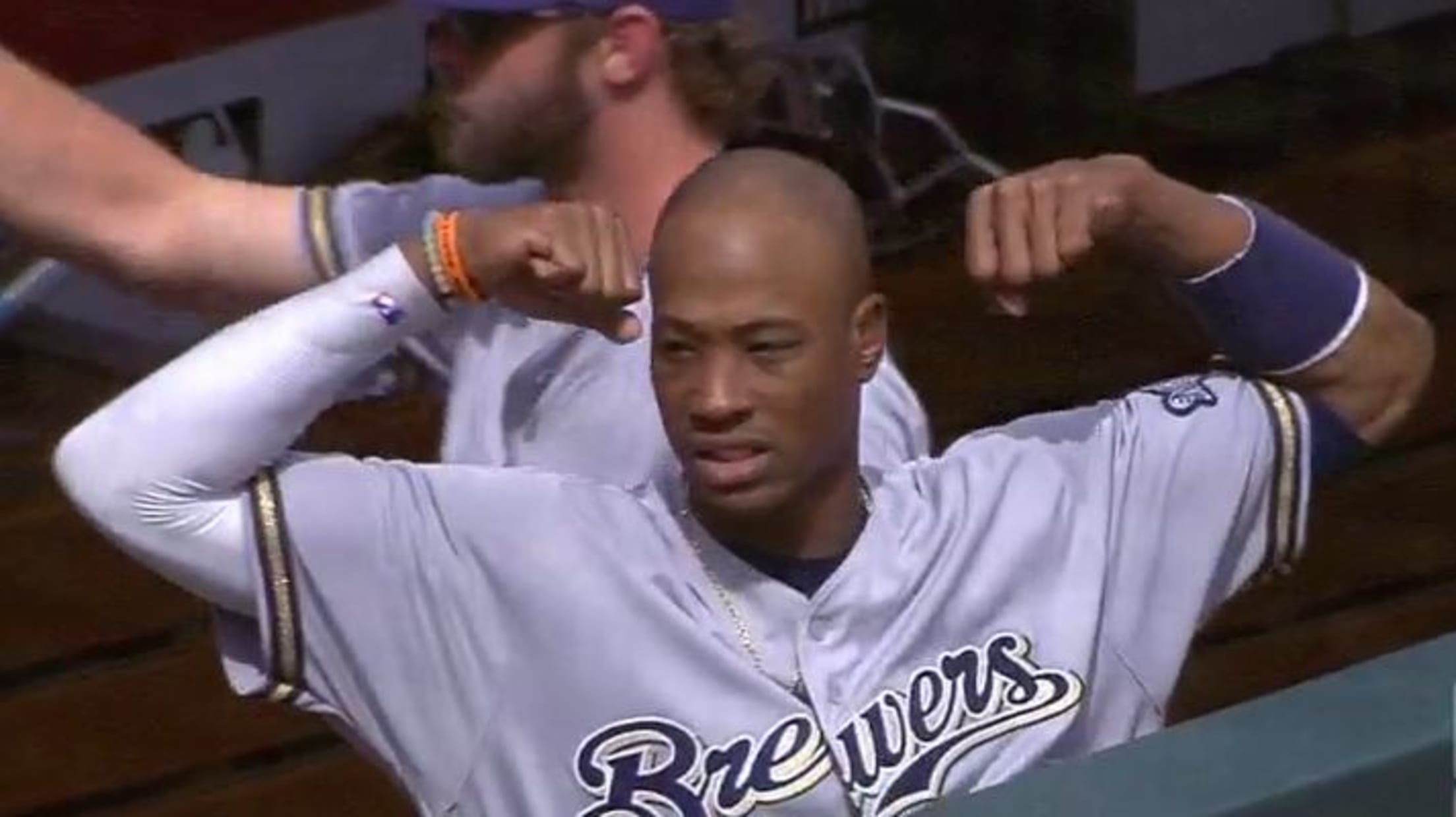 Rating: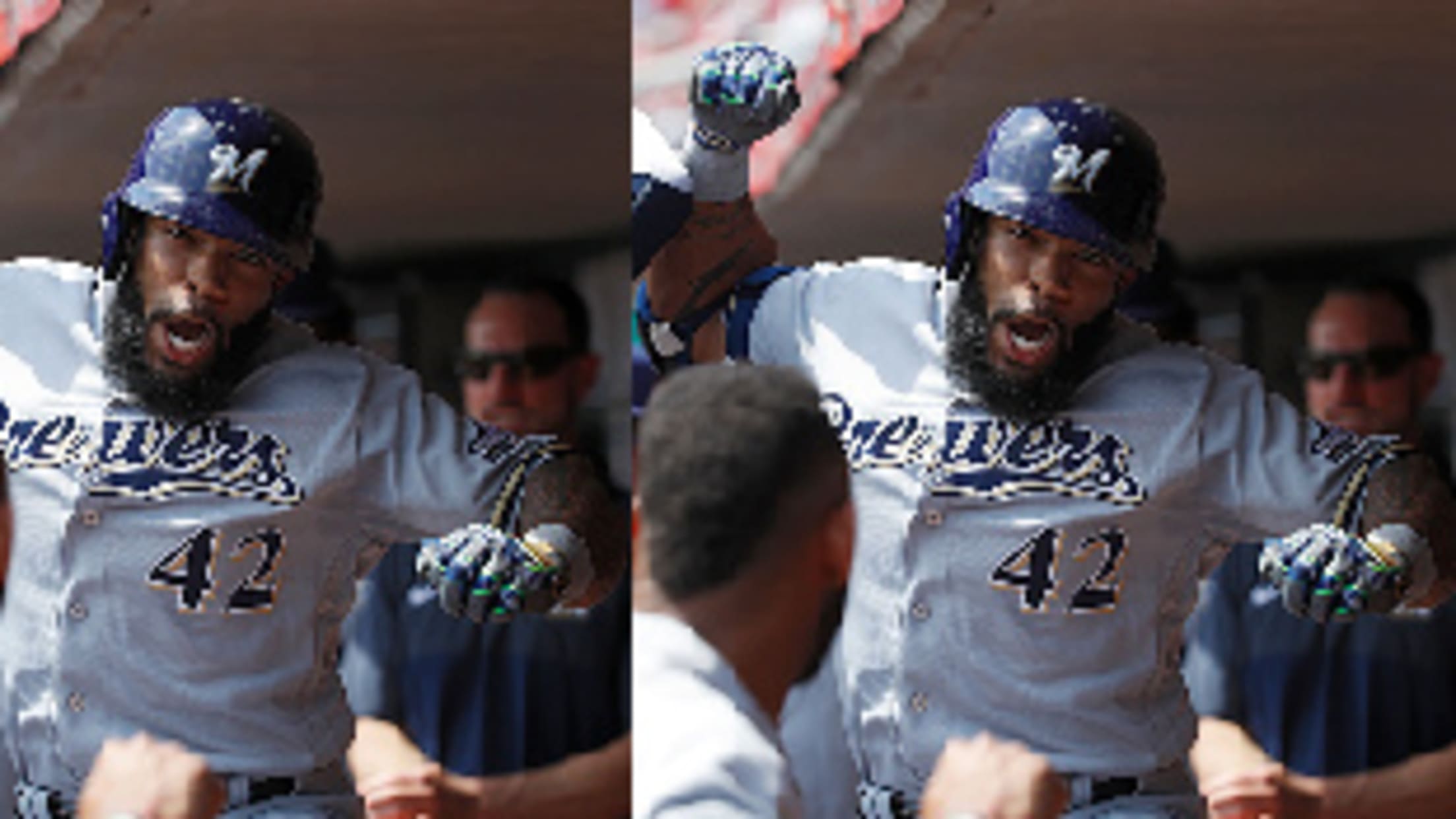 Game 4: April 16 vs. Reds
2-2 count vs. Tim Adleman
Again with two strikes. He's not a hitter; he's a monster that destroys the will of pitchers just as they think they've got him fooled. This one went 423 feet. For falling three feet shy of his home run off Cingrani, I guess we'll penalize him one point.
Rating: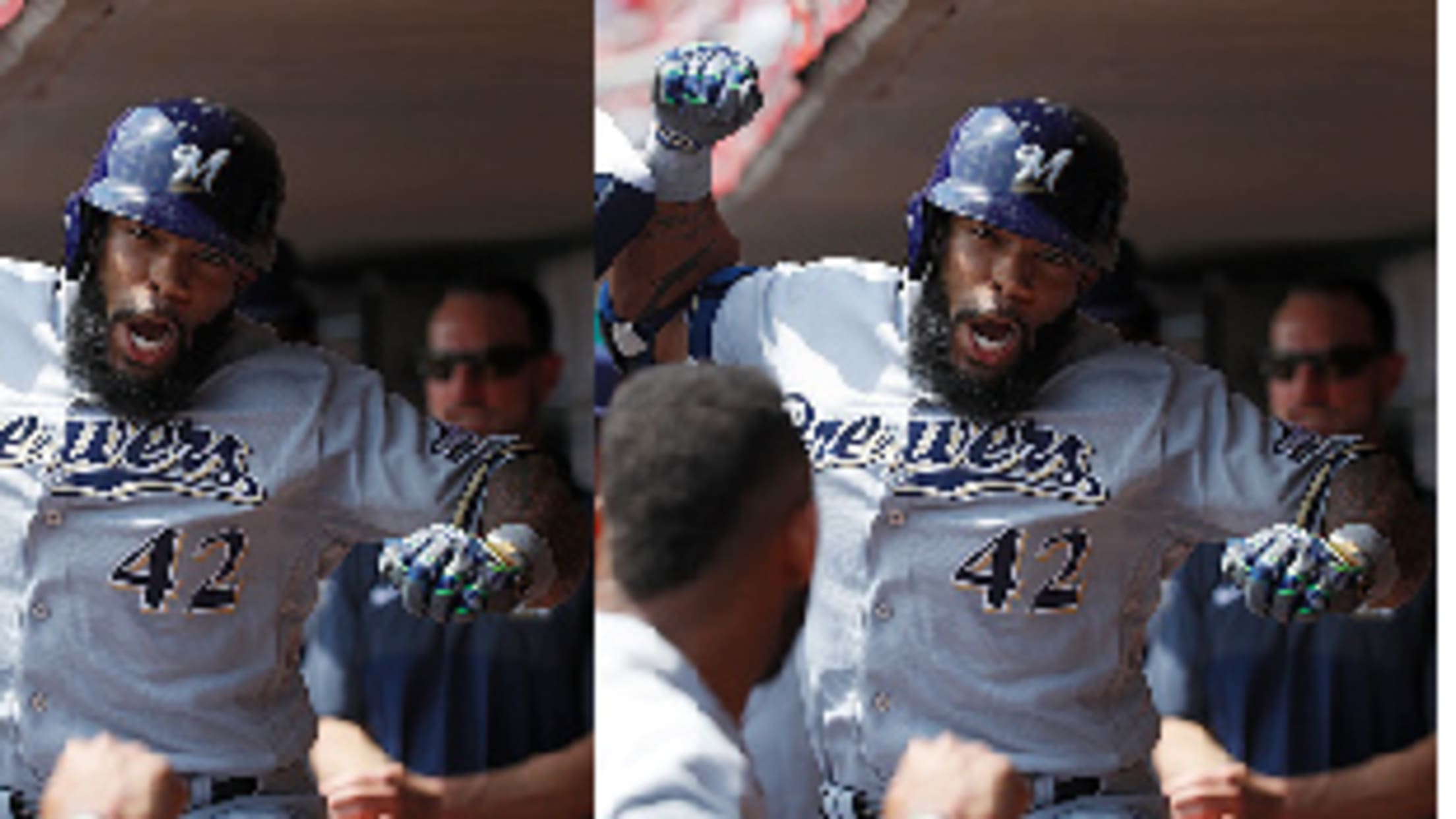 Game 5: April 17 vs. Cubs
3-2 count vs. John Lackey
OK, it may just be time for pitchers to give up. There's simply no way to beat him. Two strikes? Doesn't matter. Right field? Check. Center field? Check. Left field? Check. What's left -- hitting home runs before pitches are even thrown?
Though it seemed fated to leave the park, Thames told MLB.com's Adam McCalvy after the game he wasn't sure if it would go. "Lackey was throwing everything but the kitchen sink at me, so I'm trying to protect or walk for [Ryan Braun]. Then, all of a sudden, the ball just jumped off my bat," the slugger said. "I hit it, and I was like, 'The wind is blowing in to left - maybe a double.' Then the ball just kept going. That was crazy. I looked at the scoreboard and was like, 'What?"
For a five-game streak, with a home run that defies even the Wrigley wind, we have no choice.
<o:p>Rating: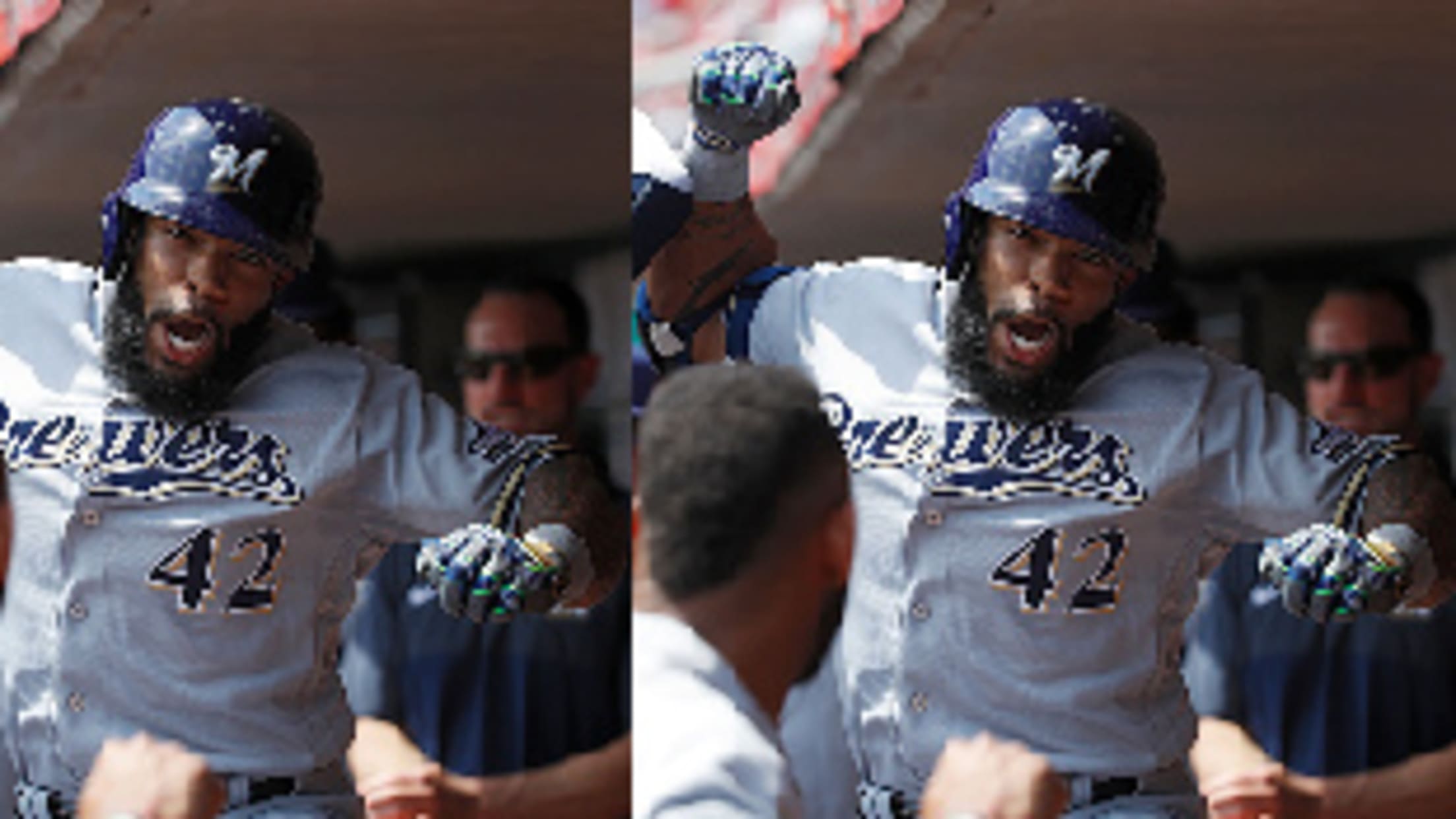 With a strong beard and even stronger biceps, can Thames keep it up and not only topple the Brewers team record, but challenge the Major League record of eight games?
It's possible, but Thames is just trying use an idea he learned while in Korea: Riding the wave. "It's like I tell the guys all the time, it's a wave, and you've just got to ride the wave and enjoy it because there's always dark times around the corner," Thames said. "You've just got to take it in stride, play in the present and go from there."
Manager Craig Counsell is certainly impressed. "Guys just don't do this," the skipper said Monday night. "They just don't show up and do this without being able to do a lot more and be consistent and have very productive seasons. He's on his way to that."
<o:p>Thames will look to homer in his sixth straight game on Tuesday night against the left-handed Brett Anderson.
Teams in this article:
Players in this article: