The Reds are doing something they haven't done since 2012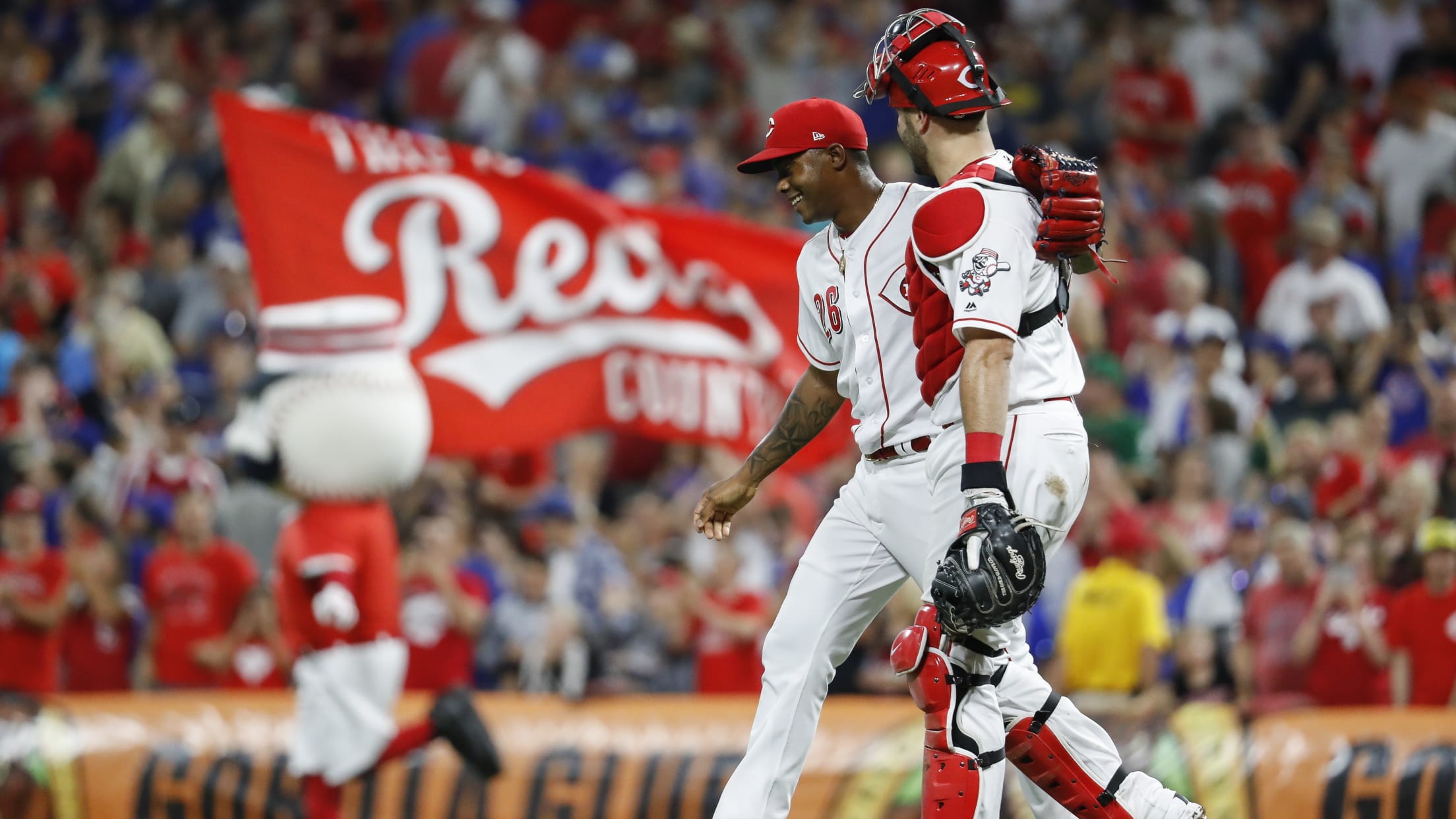 Cincinnati Reds relief pitcher Raisel Iglesias (26) celebrates with catcher Curt Casali, right, after closing the ninth inning of a baseball game against the Chicago Cubs, Friday, June 22, 2018, in Cincinnati. The Reds won 6-3. (AP Photo/John Minchillo) (John Minchillo/AP)
The Reds -- currently in last place in the National League Central -- have surprised everyone and gone on a tear, winning nine of 10 games after beating Atlanta, 6-5, on Wednesday night. It's the best stretch of games for the team since June 19-29, 2012 -- and that Reds team went on to win 97 games. But even after their recent barrage of victories, this Reds team is on pace for just 69 victories.
While the Reds may not make the postseason, they are lapping the rest of the NL Central this week: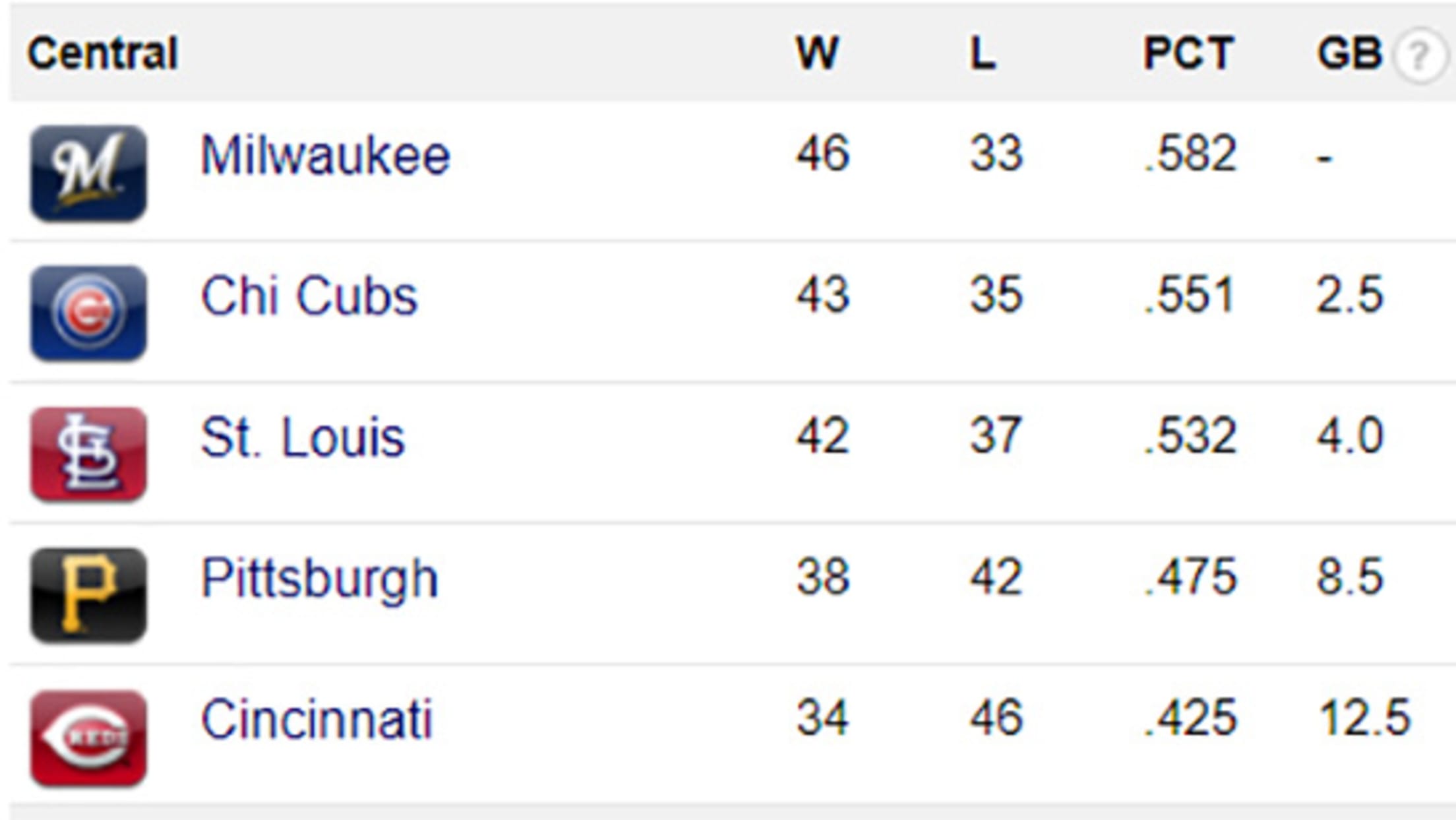 So, if you've not been watching, here are some things you should know:
1. Michael Lorenzen is a pinch-hitting pitcher
This is the year of the two-way pitcher. Shohei Ohtani was a revelation before his injury, Brendan McKay did both in the Minor Leagues until his recent injury and you can add Lorenzen to the list. The relief pitcher -- who has a sparkling 1.77 ERA on the year and cracked an emotional home run after being activated from the bereavement list in 2016 -- has become one of the Reds' go-to bench bat options, with four pinch-hit appearances in the last month. Considering that he's 2-for-4 with a home run and a walk this year, it's not a bad idea.
Lorenzen may not be done there: The team is talking about having him take the field, too.
2. Amir Garrett is a former two-sport star
Lorenzen isn't the only pitcher having success from the bullpen. Former college basketball star Garrett, who was the No. 66-ranked prospect in the game last season, struggled as a rookie in the rotation. This year, he has a 2.59 ERA and has slashed his walks and upped his strikeouts.
3. The Reds love a good trade
While the Reds may not work the trade market quite like Mariners GM Jerry Dipoto, when they make a deal, it tends to make a direct impact on the lineup.
How often have the top three hitters in a batting order all been acquired in the same trade?
1. Schebler
2. Peraza
3. Dixon#FrazierDeal https://t.co/YqkKxYEFvZ

— Lance McAlister (@LanceMcAlister) June 27, 2018
The first three hitters in Wednesday's lineup were all acquired by trade, and a large part of the starting lineup and rotation has come from other clubs, as you can see in the graphic below (click to enlarge):


(Image by Gemma Kaneko / MLB.com)
4. Matt Harvey is back -- kind of
One of those traded players, who joined the team in exchange for longtime Reds catcher Devin Mesoraco, was former Mets ace Harvey. After struggling to a 7.00 ERA in 27 innings in New York, the change of scenery seems to agree with the Dark Knight of Porkopolis. Though Harvey's 4.31 ERA won't earn him NL Cy Young Award votes like he did in 2012, that mark is the second-best in the Reds' rotation behind Tyler Mahle.
5. Scooter Gennett leads the NL in hitting
This may be the first time since about 1953 that a man going by the name "Scooter" tops the leaderboards. Picked up off waivers after the Brewers released him last season, Gennett surprised everyone with a career-high 27 home runs. That included a four-homer game that surely -- surely -- was his career highlight. Right?
Guess not.
This year, Gennett has kept the power with 13 dingers, but has added 40 points of batting average to his ledger. He entered Thursday's action leading Nick Markakis by 10 points in the NL batting title race.
6. Eugenio Suárez is a secret superstar
In the most recent All-Star voting update, Suarez was a distant fourth NL third basemen despite hitting 16 homers with an impressive .955 OPS. While Nolan Arenado is a superstar with both the bat and glove, Suarez is having a season that's arguably as strong.
7. Billy Hamilton is a defensive wizard
If your team is playing the Reds, you'd better hope they don't hit the ball anywhere near center field. That's because Hamilton and his supersonic legs patrol the outfield. He's tied for third in the Majors in outs above average with 9. And it's not surprising when you see him run down a ball as hard as this one, which had a two percent catch probability -- tied for the lowest in the Majors this year:
While you expect Hamilton to chase down so many baseballs, you may be shocked to learn that left fielder Adam Duvall -- who was originally a corner infielder -- has also collected nine outs above average.
8. Joey Votto remains baseball's cult hero
Listen, we all know Votto is the greatest thing to walk upon a baseball field since, well, the sport was invented. He teases fans. He gets discussed by Jerry Seinfeld and David Letterman. He salsa dances with Suarez:
And he walks. Oh, lord. How he walks. Despite starting the season slowly, Votto is once again leading the league in base on balls and on-base percentage. It would be the seventh time he's led the league in OBP. For comparison, Barry Bonds and Babe Ruth led it 10 times.
The Reds will put their hot-streak to the test starting Thursday as they take on the first-place Brewers in a weekend series.
Teams in this article:
Players in this article: