In 2002, Renel Brooks-Moon became the first female announcer of a championship game in any pro sport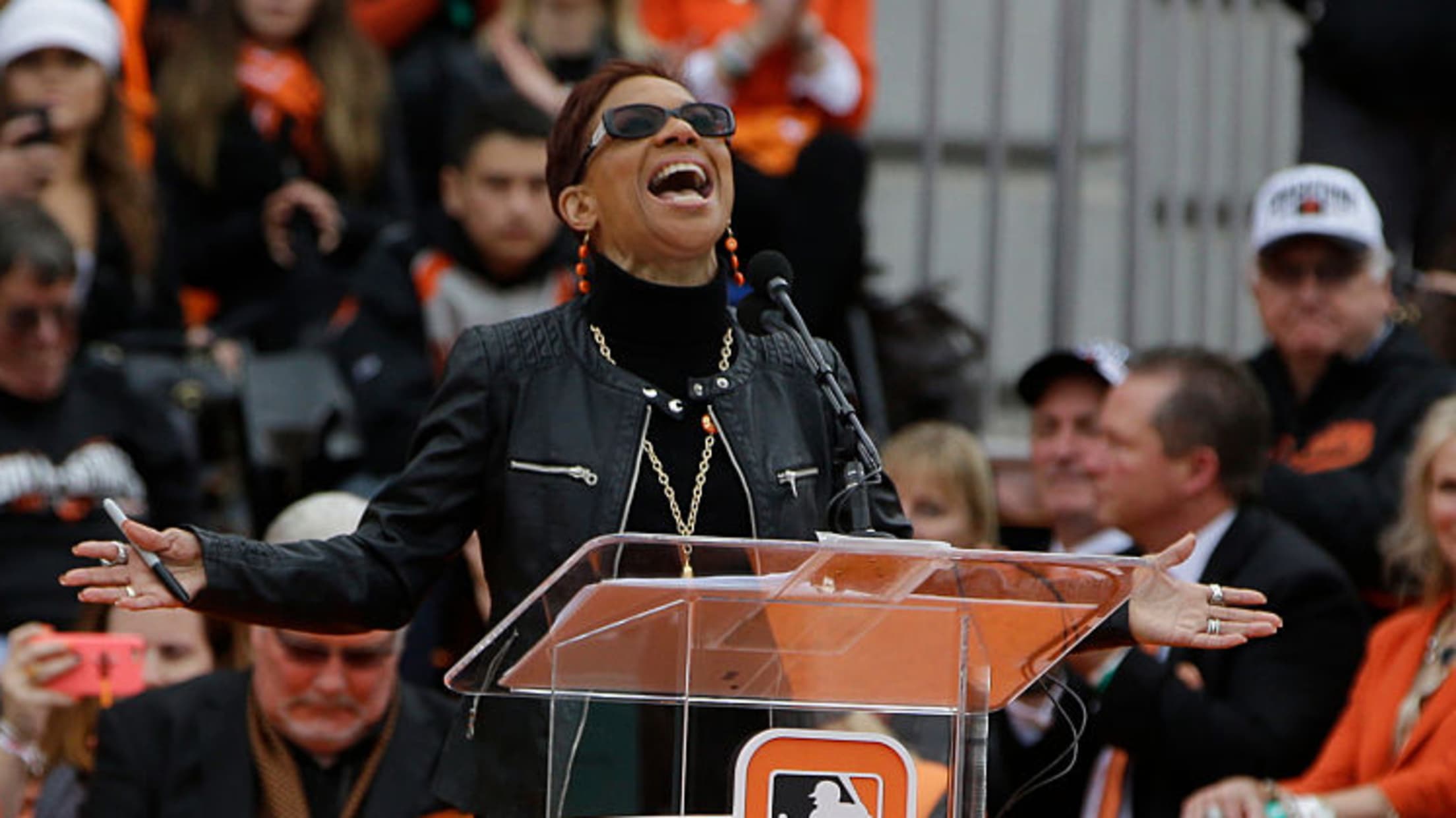 SAN FRANCISCO, CA - OCTOBER 31: Renel Brooks-Moon speaks during the San Francisco Giants World Series victory parade on October 31, 2014 in San Francisco, California. The San Francisco Giants defeated the Kansas City Royals to win the 2014 World Series. (Photo by Jason O. Watson/Getty Images) (Jason O. Watson/Getty Images)
Before the first pitch to start off Game 3 of the 2002 World Series, Renel Brooks-Moon's cheerful voice was heard over the Giants' PA system. Her high energy and enthusiasm could be felt through the speakers, and while her greeting may have seemed like another day at the ballpark, Brooks-Moon was in the midst of making history.
During the Angels' 10-4 win over the Giants, Brooks-Moon became the first female announcer of a championship game in any professional sport. Her scorecard from the game is now on display in the National Baseball Hall of Fame in Cooperstown. And for the cherry on top, the organization unveiled a bobblehead in her honor that season.
She found out she would be the first once the World Series began. That's when the media coverage started -- a type of attention she wasn't too sure about since it had just been her third season in that position.
"I started getting interest from local media and I thought, 'Oh my goodness, this is a thing,'" Brooks-Moon told MLB.com. "And then prior to Game 3, the Southern California media wanted to talk to me."
It wasn't long before the international media wanted to hear her story.
"There was just so much attention on me that I did not want," Brooks-Moon laughed. "I just wanted to do my job." And despite nerves and the pressures she put on herself, she remained humble -- and you can sense that from the moment you first speak with her.
"When I was a little girl, these things were not possible -- there were no women doing this, and certainly there were no women of color. So that's one of the reasons I felt such responsibility when I got the job. I put a super amount of pressure on myself because I have to represent women, my community and young girls. This can make a difference."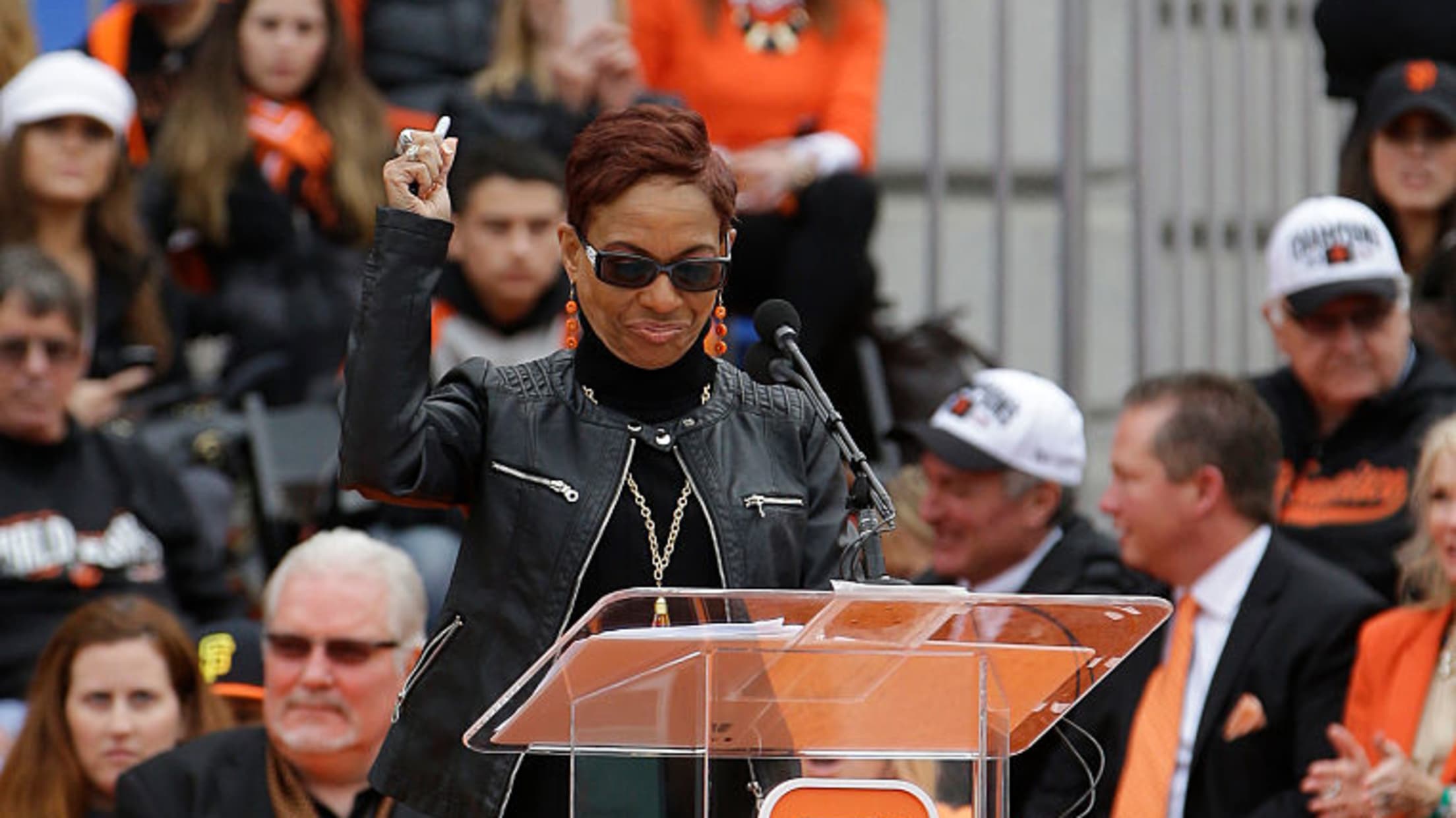 The successful emcee and radio host not only calls out players' names before their at-bats, makes announcements before and during the game as well as any lineup changes that may have occurred -- but she also prides herself on being a host for the game. After all, she's the first impression when fans arrive. And what an impression she makes.
"I just have a grateful heart every single day," she said. "This is beyond what I ever could imagine."
The 2002 series was just one of four World Series she would become a part of thanks to the Giants' successes in 2010, '12 and '14.
And yes, she got her own World Series ring presented to her by Giants president Larry Baer in 2014.