Turns out, the Tanner Roark for Tanner Rainey trade was the first MLB-level Tanner-for-Tanner trade ever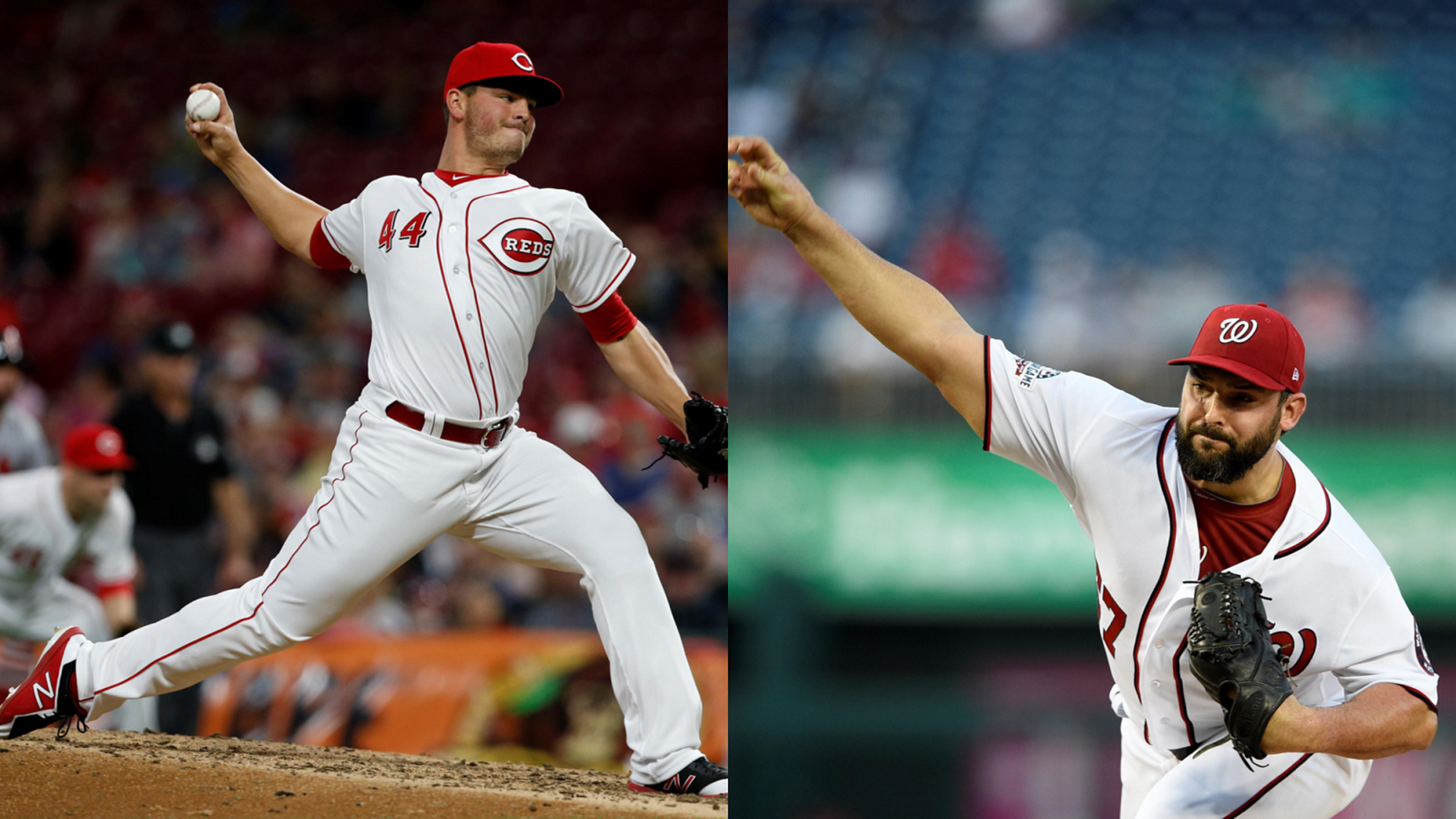 On Wednesday, the Reds and Nationals pulled off a deal of right-handers, with starter Tanner Roark heading to Cincinnati in exchange for reliever Tanner Rainey.
#Reds today announced the acquisition of RHP Tanner Roark from the Washington Nationals in exchange for RHP Tanner Rainey. pic.twitter.com/45bgb6kqWa

— Cincinnati Reds (@Reds) December 13, 2018
If you're like most people, you probably heard about this deal and wondered (either to yourself or aloud, whichever is your style) if this was the first Tanner-for-Tanner trade in MLB history.
Turns out, that's exactly the case:
First MLB-level Tanner-for-Tanner trade in baseball history.

5 players with the first name of Tanner have played in the majors in MLB history, and 2 of them were just traded for each other.

— Sarah Langs (@SlangsOnSports) December 13, 2018
Roark and Rainey comprise 40 percent of the five Tanners to appear at the MLB level in league history. The others -- Tanner Scheppers, Tanner Scott and Tanner Anderson are the other three -- have not been traded for each other, so this is a big deal.
It's worth noting, by the way, that Anderson was just part of a trade of his own, when he was dealt to the A's shortly before Thanksgiving. That means, if you're keeping score, that three Tanners have been involved in trades in the past month.
This is truly the beginning of a Tanner takeover ...
Adrian Garro joined MLB.com in 2016. Throughout his travels, both Bartolo Colon and Vin Scully have placed their hands on his shoulders. Not at the same time, though. That'd be amazing.
Teams in this article:
Players in this article: