Texas native Chad Bettis recreated a childhood photo at Globe Life Park in Arlington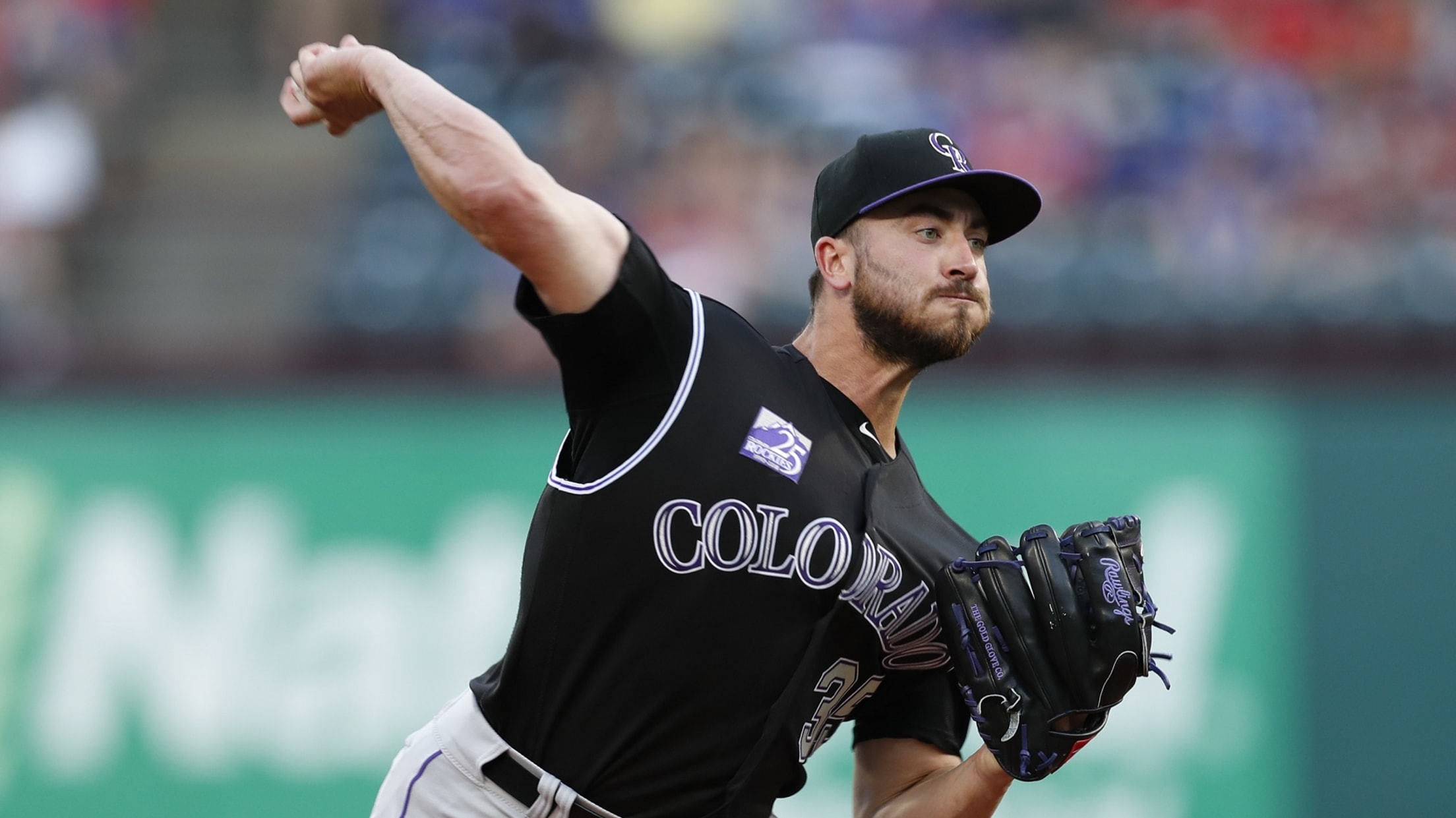 Colorado Rockies starting pitcher Chad Bettis delivers a pitch to a Texas Rangers batter during the first inning of a baseball game, Friday, June 15, 2018, in Arlington, Texas. (AP Photo/Jim Cowsert) (Jim Cowsert/AP)
This has been a pretty fun weekend for Rockies right-hander Chad Bettis. A product of Lubbock, Texas, where he went to high school and college before starting his professional career, the starter fell behind 5-0 to the Rangers in the first inning on Friday, but fought his way into the sixth and helped the Rockies win, 9-5.
Winning any game is great, but this was special for Bettis since it brought a warm childhood memory full circle.
No doubt enjoying his return visit to a ballpark that helped instill his baseball dreams as a youngster, he took the opportunity to recreate a childhood photo that was taken at the very same ballpark years ago:
Chad Bettis, then and now. pic.twitter.com/aCZAVokIPk

— Colorado Rockies (@Rockies) June 17, 2018
When Bettis was 10, the first baseball stadium he toured with his parents, Cody and Nadine, was the home of the Rangers. Young Chad had a chance to take a photo on the field, which he obviously enjoyed.
"It's been a long time since that picture was taken," Bettis said with a laugh. "It's something I'll always cherish. In other means, it's a little kid dreaming about being a big leaguer, and now it's been accomplished."
Bettis isn't the only Rockies player with special ties to the area, as shortstop Trevor Story grew up in Irving, Texas, which is even closer to Arlington than Lubbock.
"It was special," Story explained on Friday. "I grew up loving the Rangers, so coming here, I've always dreamed of playing in this stadium. It was kind of surreal at first, kind of nervous at first. But after that, it's all business."
This concept of returning to the ballpark from your childhood -- but as a member of an opposing team -- is a fascinating one to consider, once you factor in all the emotions and feelings associated with it.
Safe to say Bettis and Story won't forget this mid-June series with the Rangers any time soon.
Teams in this article:
Players in this article: