The best reactions from Ronald Acuna Jr.'s latest two-home run game
Baseball is not supposed to be this easy -- especially for someone two years from legally being able to drink. And yet, here is Ronald Acuña Jr., who is absolutely demolishing baseballs. He's homered in five consecutive games -- becoming the youngest player to ever pull that off -- and has eight home runs in eight games.
Basically, a lot have pitchers are left with these shocked faces:
He was back at it on Tuesday night as he mashed two more home runs in the Braves' 10-6 win over the Marlins -- thanks almost directly to Acuña's power.
Fans were still getting comfy in the bottom of the first, but Acuña didn't wait though and blasted a home run on the first pitch he saw. Just watch the guy's jaw drop from behind the slugger before Acuña effortlessly tosses the bat aside:
Perhaps even better -- though you can't really see it from the TV cameras -- was the tongue waggle Acuña gave as he rounded first base: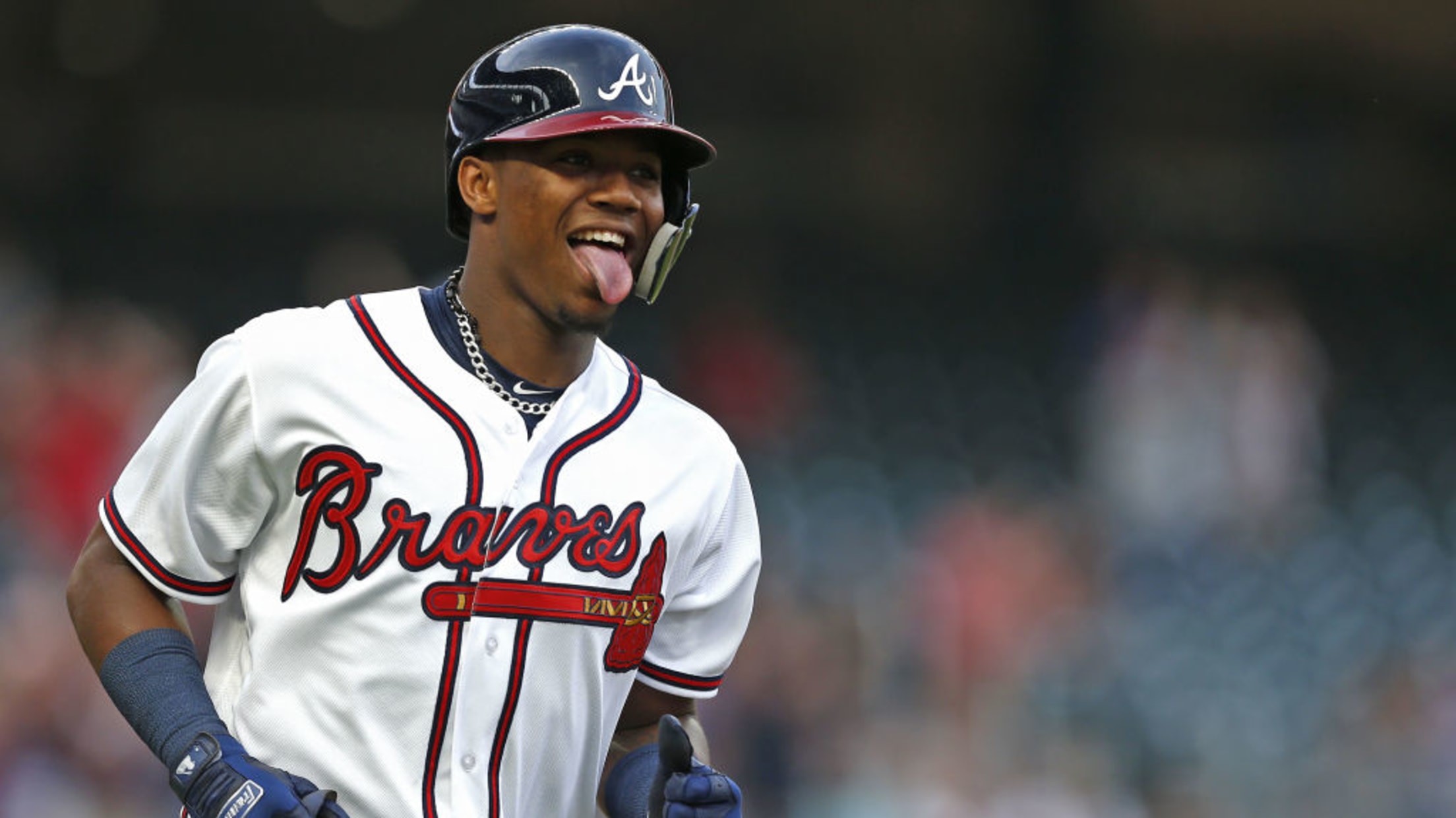 Holding a slim 7-6 lead in the bottom of the seventh, Acuña blasted off again. The fan who caught the phenom's second home run simply held it aloft like he was the general of an army lifting the enemy's surrender notice before his troops:
Meanwhile, this had become such old hat that Johan Camargo just hung out atop the dugout wall:
After the game, Acuña was given the traditional shower. If you've ever wondered just how cold it feels, this photo does a pretty good job summing it up.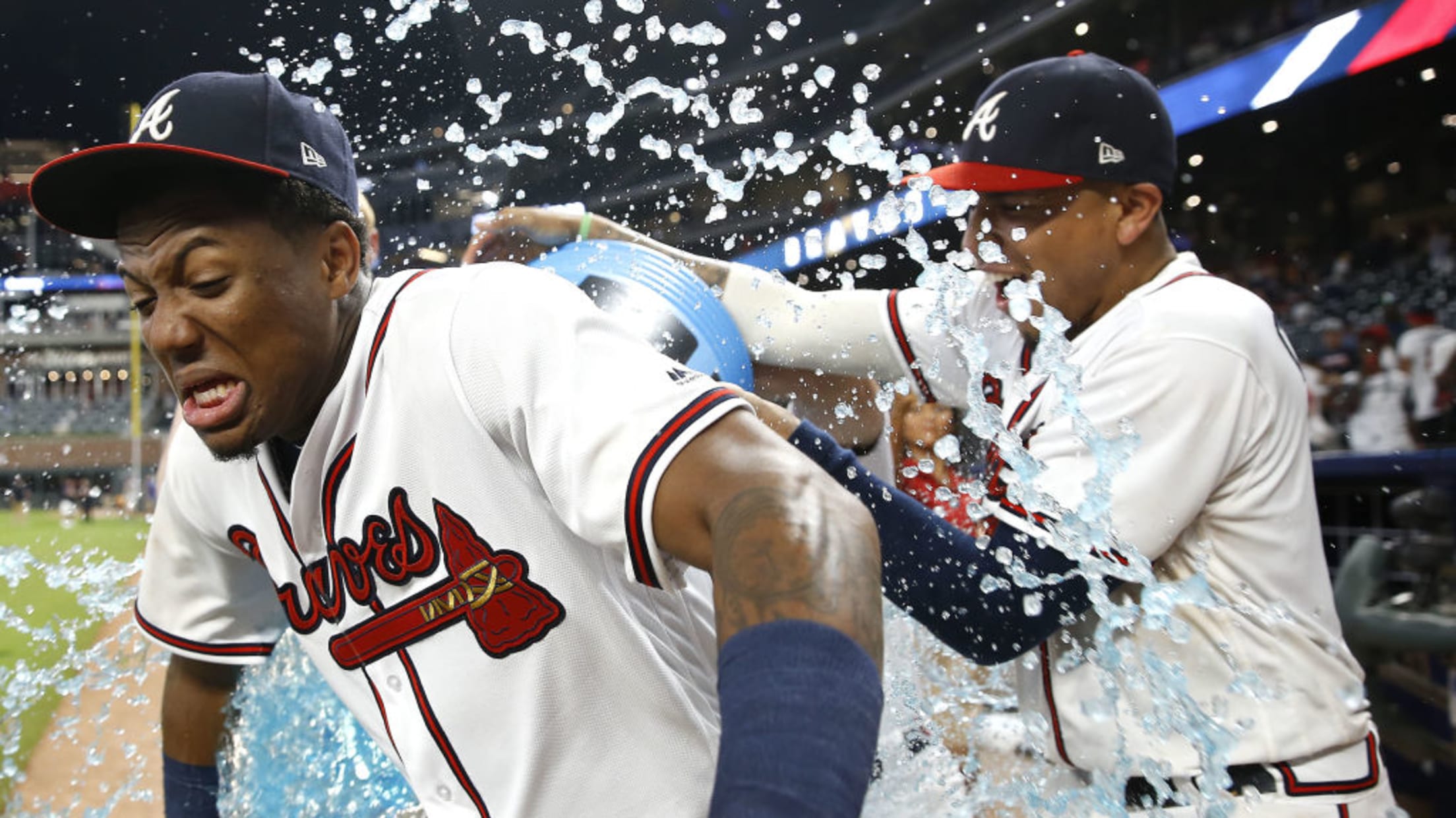 Teams in this article:
Players in this article: