Sad Knicks Man at SunTrust Park is now the avatar for all of New York's sports pain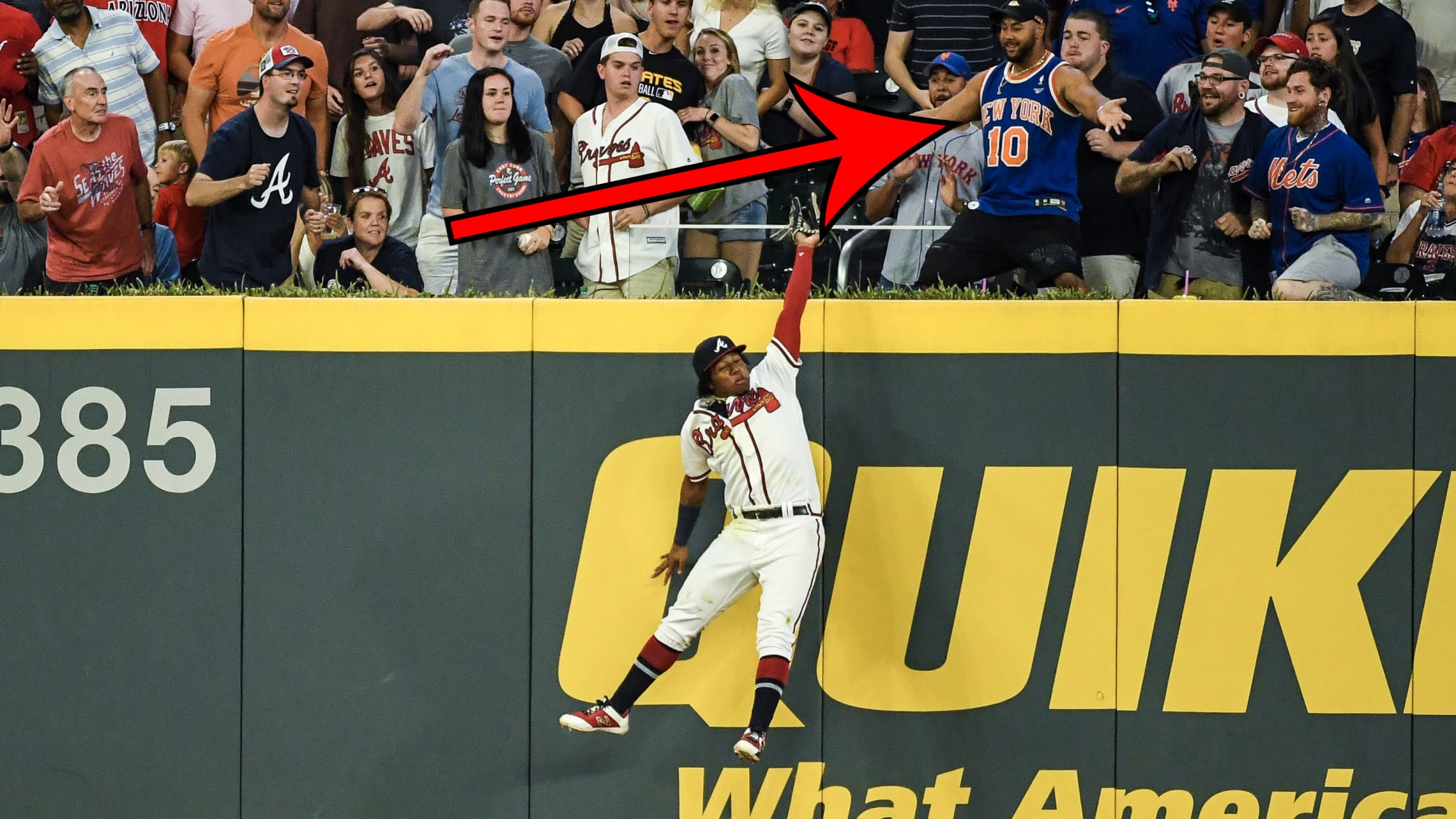 Knicks fans have it rough. One of the NBA's iconic teams, they've become a laughingstock of the league in recent years. Their owner has been sued for caring more about his blues band than his basketball team. Over half the teams in the league make the playoffs every year, and the Knicks haven't gone to the postseason since 2012-13 -- and haven't won the Finals since 1973.
And yet, through all the dysfunction and misery, Knicks fans remain, well, Knicks fans -- always waffling between extreme overconfidence and the horrible, horrible reality of their favorite team. Which, as Thursday's Mets-Braves game showed, makes them the perfect mascot for every New York sports experience.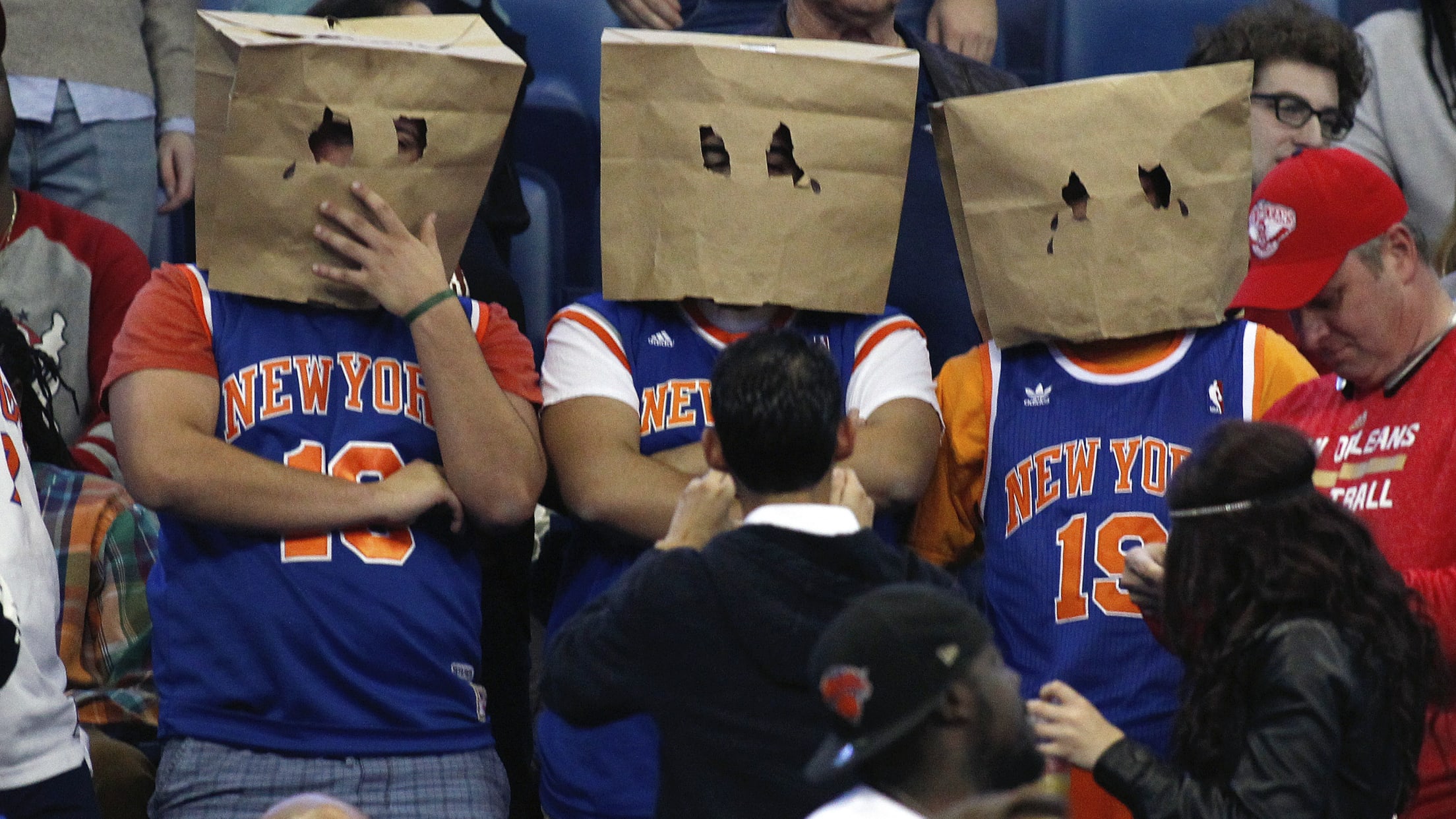 The Mets' J.D. Davis blasted a deep drive to left field that seemed destined for the seats. One intrepid Knicks fan, in a throwback Clyde Frazier jersey, positioned himself to make the play. He was there. He was going to snag this thing, making sure to box out the Braves fans around him -- and poach it from the glove of Ronald Acuña Jr.
Then, like Michael Jordan putting Patrick Ewing on a poster, Acuña took the home run away -- with our fan right behind him:
Why don't we go in for a better look. Here he is, taking up the maximum amount of space possible for his moment of glory ... only to watch it vanish.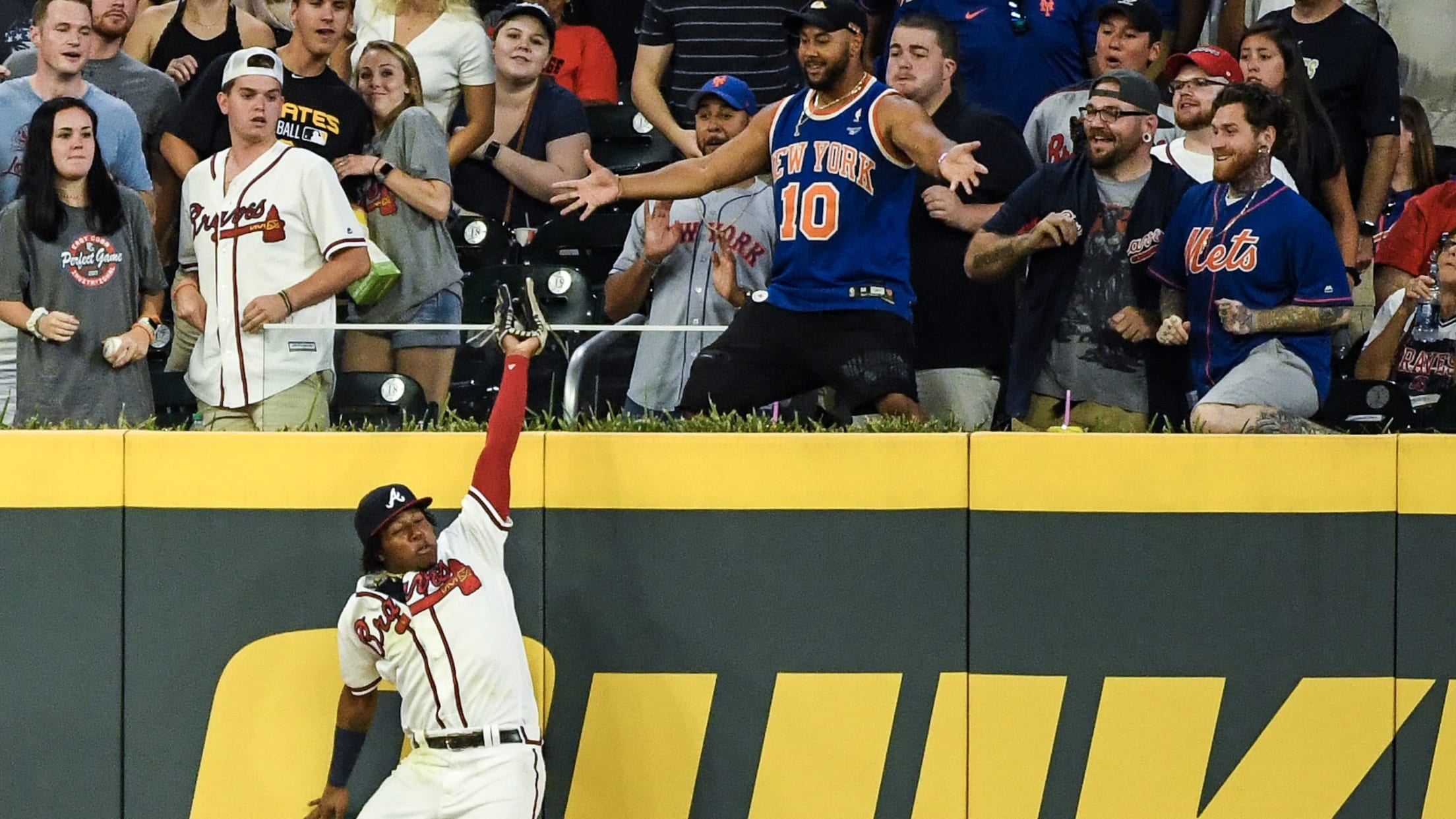 This is the avatar of the last decade or so of New York sports. The anguish, the confidence turned to shock and horror. He was surely there in spirit, like one of Scrooge's ghosts, when the Yankees lost to the Marlins in the 2003 World Series.
He must have witnessed the Mets collapsed down the stretch in 2007: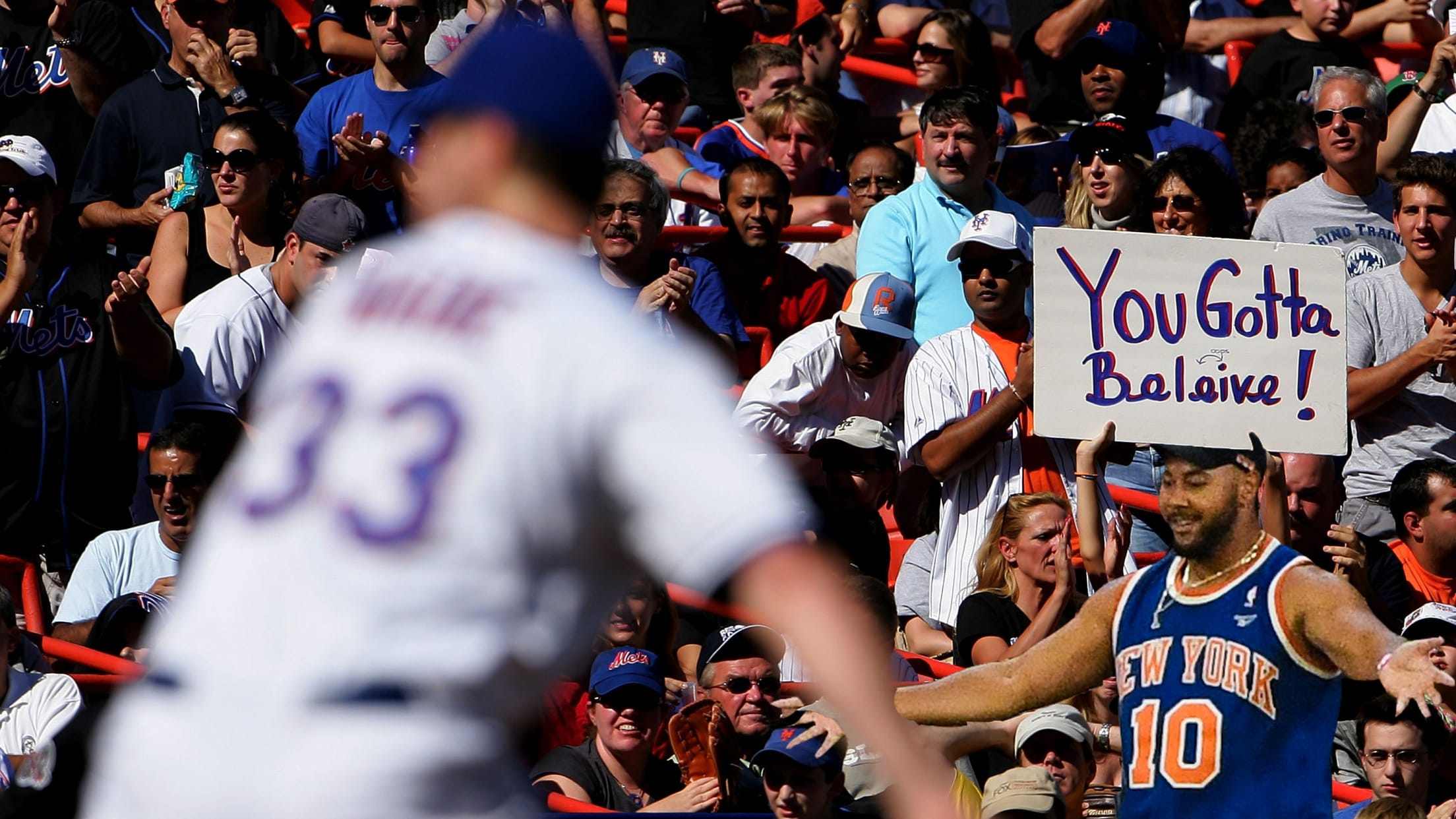 And he will be there every time a New York team struggles. For the Knicks man is New York's sporting conscience. He is the hubris we have when we walk out of the house in a brand new outfit only to immediately slip and fall in mud. And any time a New York sports team has something bad happen to it, you know for a fact that a Knicks fan will be there.
Fortunately for this fan, while he did not go home with a ball, he did go home with a win. Despite his presence and a four-run ninth inning comeback by the Braves, the Mets hung on for a 10-8 win.
Teams in this article:
Players in this article:
Topics in this article: