Rougned Odor and the Rangers wore baseball 'shorts' on the field -- is this a new fashion trend in MLB?
In late April, Indians slugger Carlos Santana made a statement by wearing his baseball pants in a way we don't see much anymore. They almost looked like shorts:
Carlos Santana, that's a whole new level of @MLB style. @Indians pic.twitter.com/Ww5LPcrpO6

— Emily S (@emilys129) April 24, 2019
That's a look, alright.
On Sunday, Rougned Odor and the Rangers were hosting the Royals in Arlington, and Odor followed Santana's lead with a fresh look of his own. Odor's pants were even more shorts-like:
Rougned Odor's "shorts" are definitely a look... pic.twitter.com/KHYNvdZVBA

— Cut4 (@Cut4) June 2, 2019
He wasn't the only Ranger with this look on Sunday afternoon. Hunter Pence, who's known to wear his socks pretty high, did so again as well. His weren't quite as extreme as Odor's though: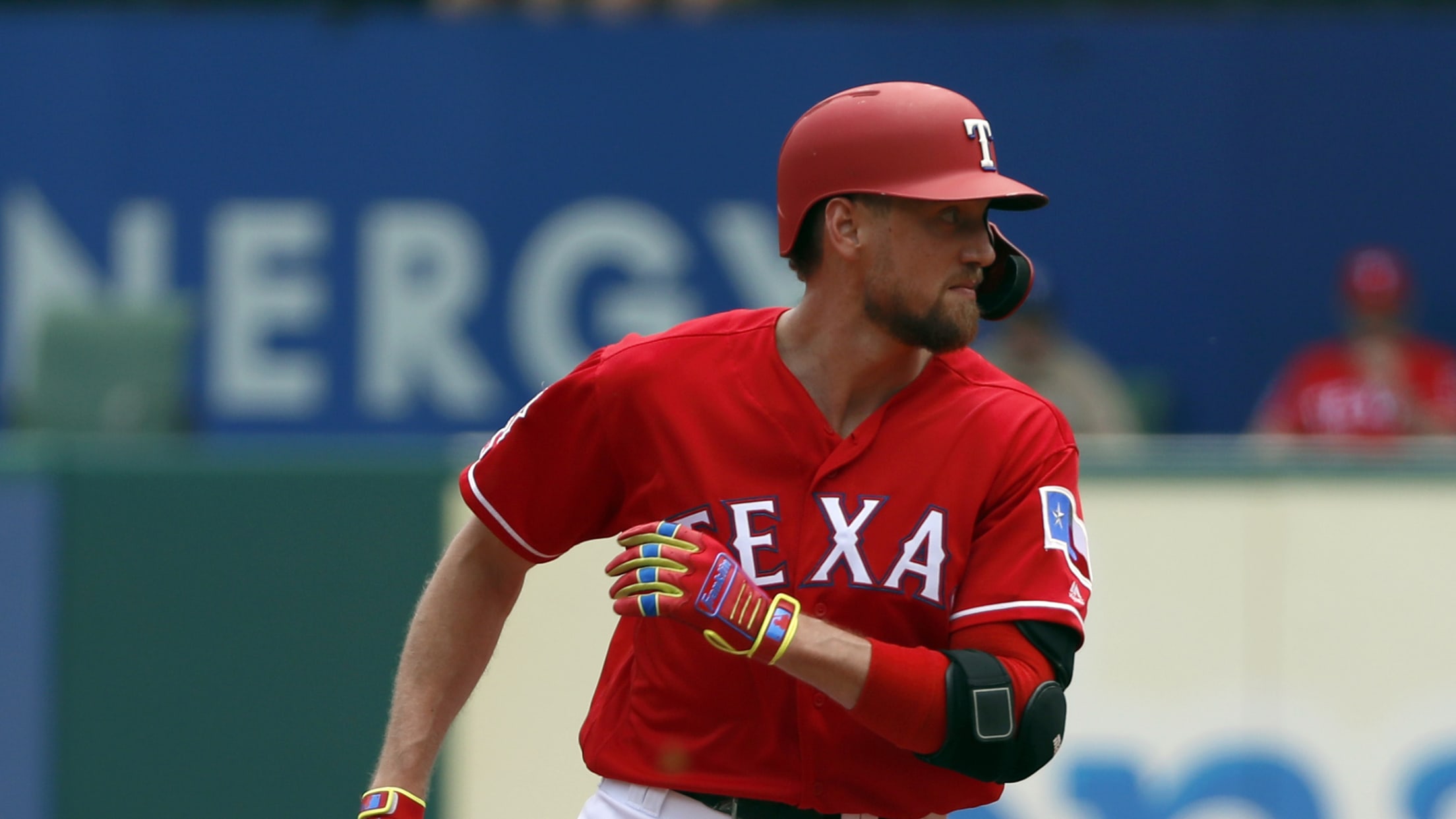 Ignoring the fact that these aren't actually real shorts, but are instead a pants-and-socks hybrid, this is a fresh look indeed.
Teams in this article:
Players in this article:
Topics in this article: