Chupacabras, chorizo and more scenes from Game 1 of the Copa de la Diversion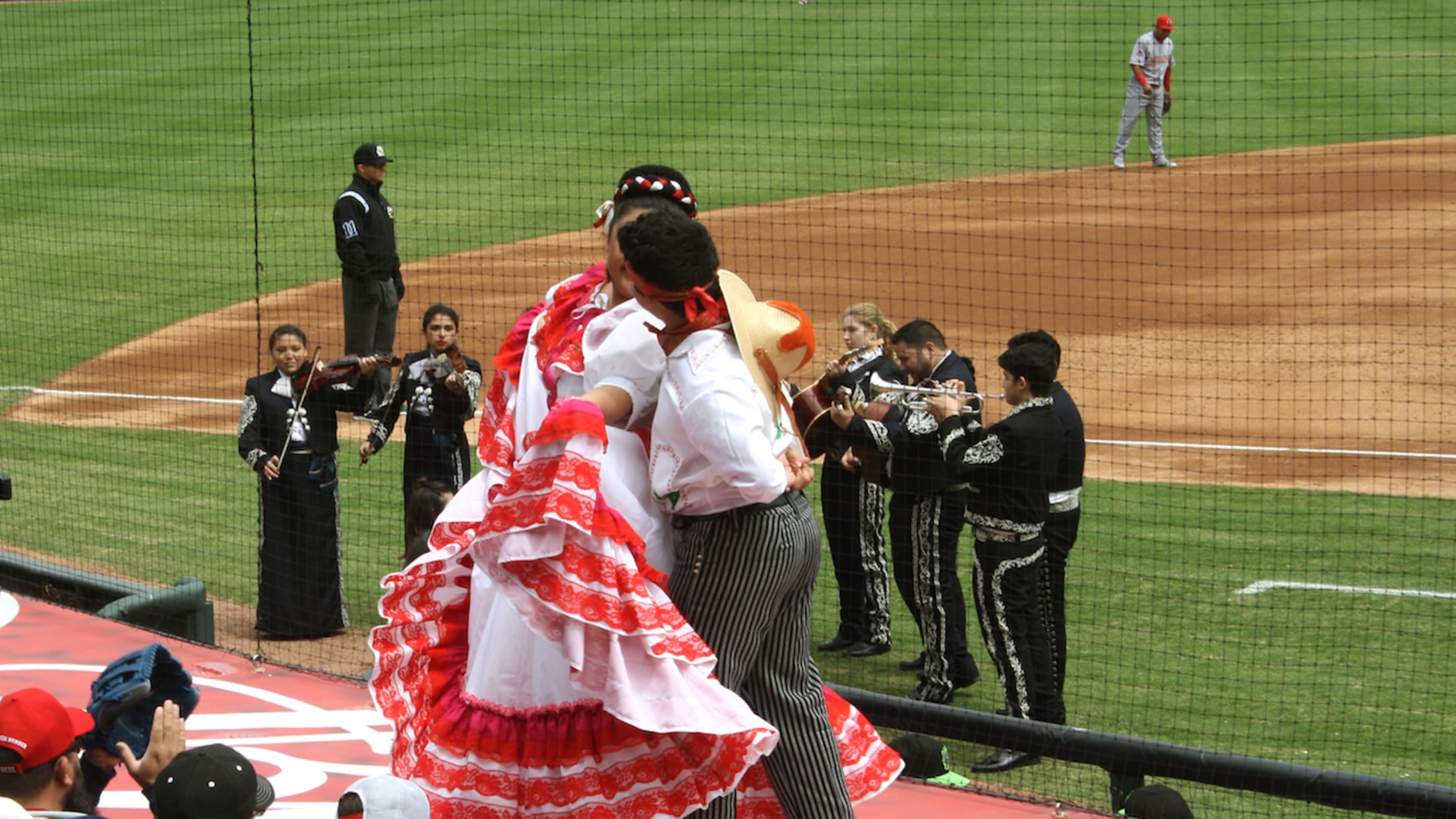 I heard it long before I could see it.
Take the exit off of I-35, pass a few fields of bluebonnets, get a quick, wonderful whiff of the Salt Lick BBQ outpost and then the sound -- first soft, then unmistakable -- hits you before you even turn into the parking lot at Round Rock's Dell Diamond: a full, resplendent mariachi band.
In case there was any doubt, no, the Copa de la Diversion is not like any Minor League promotion you've seen before.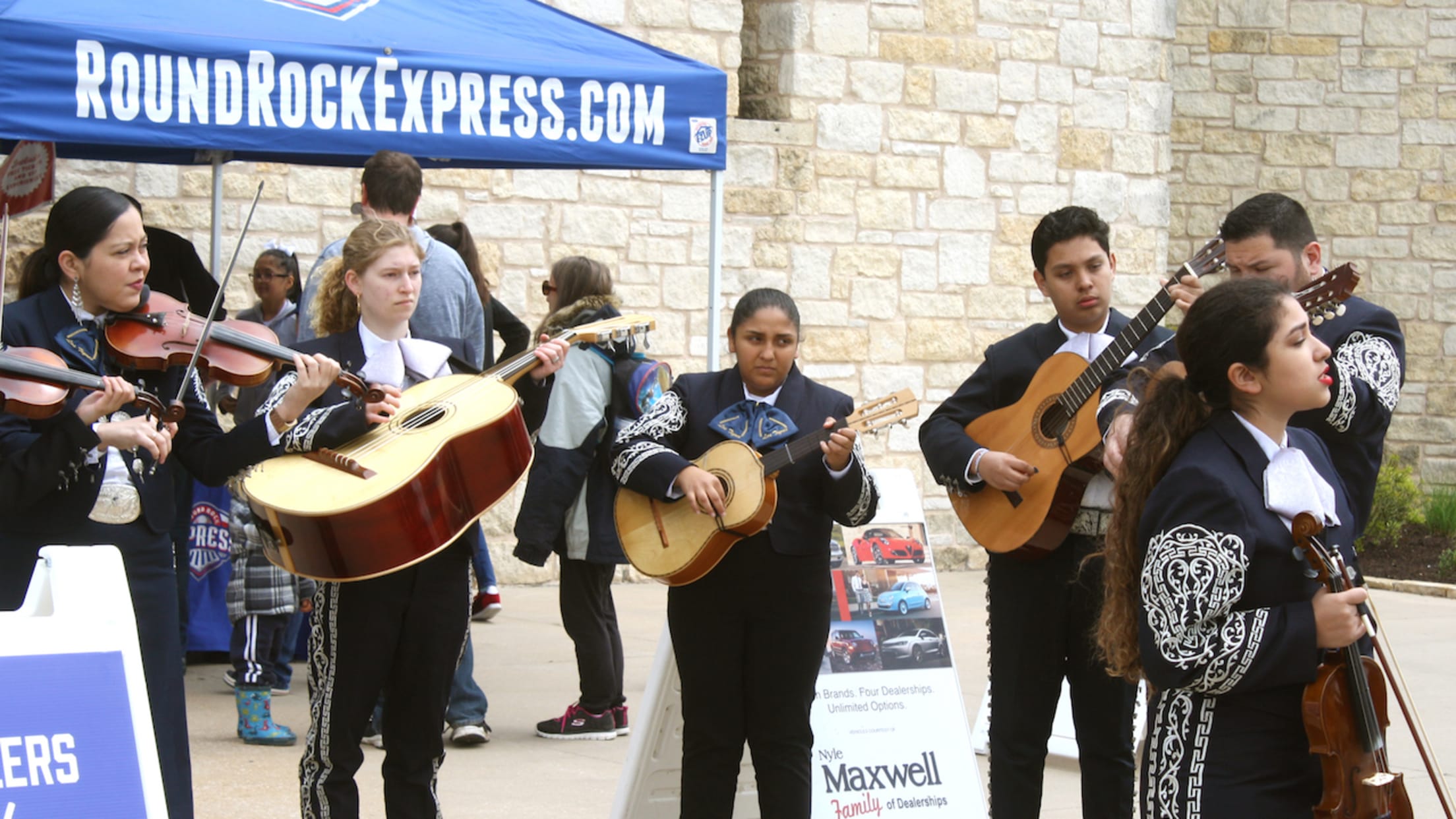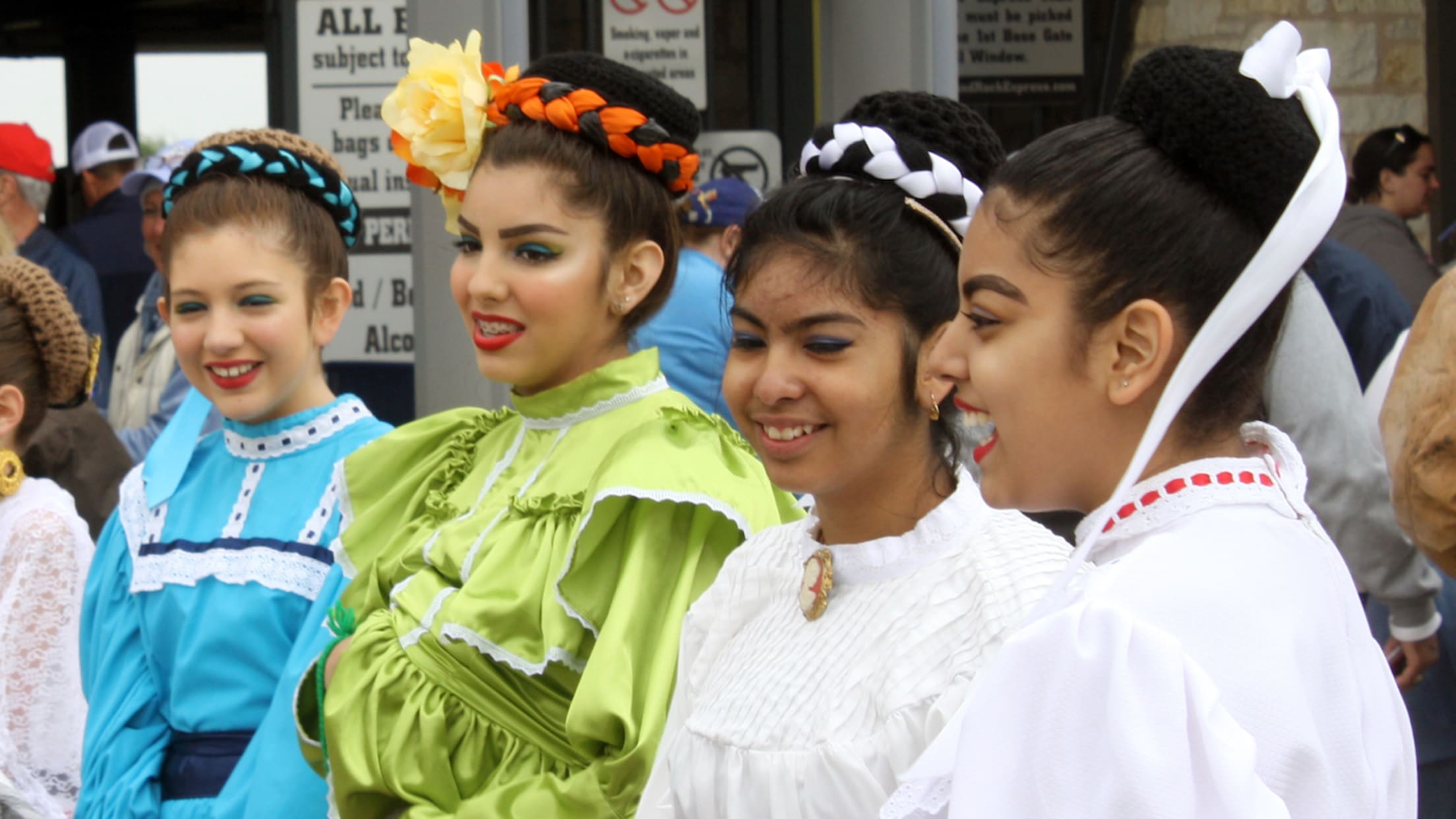 This Copa -- which translates to "Fun Cup" -- is something different, less a clever marketing idea than a full-on movement: All season long, 33 teams will take part in a 160-game series designed to embrace and celebrate their respective Hispanic/Latino communities. Whenever the Copa comes to town, everything changes, from nicknames to logos to the sights and sounds of the ballpark.
Game 1 was Sunday afternoon, when the Triple-A Round Rock Express transformed into the Round Rock Chupacabras to take on the Memphis Redbirds. Fans were welcomed into the stadium by the Round Rock Ballet Folklorico and the Stony Point High School Mariachi Band, and that was just the first of many additions both big (pregame salsa dancing lessons) and small (using Selena's "Bidi Bidi Bom Bom" in the Finish the Lyrics game between innings, which very nearly kicked off a stadium-wide party). The team even showed off some truly excellent neon green and black uniforms:
These Chupacabras threads tho 🔥🔥🔥🔥 #MiLBesDivertido pic.twitter.com/bCiUBGOLwF

— Minor League Baseball (@MiLB) April 8, 2018
(Alas, Spike the dog remained Spike the dog, but take heart: Laura Fragoso, Round Rock's Senior VP of Marketing, says that the team hopes to unveil a Chupacabra mascot at some point this season -- shockingly, giant furry Chupacabra outfits aren't just lying around central Texas.)
The Copa was inspired by one simple question: How can Minor League Baseball do more to make its Latino fans feel welcome at the ballpark? MiLB Vice President for Marketing Strategy & Research Kurt Hunzeker traveled the country to get an answer. "The central theme was that you can't do a singular Hispanic heritage night," Hunzeker said. "It hasn't been very well received, because what about the other 69 home games? So we wanted to truly create something that was a commitment."
MiLB launched the It's Fun to Be a Fan initiative last year as a sort of pilot program, and the results were so encouraging that they went forward with this even more ambitious idea for 2018. Each team involved in the Copa took charge of its own version of the concept. The Eugene Emeralds became the Monarcas de Eugene, the monarch butterfly a symbol of migration for multi-ethnic Latino communities in the area. The San Antonio Missions became the San Antonio Flying Chanclas -- a sandal typically worn by abuelitas -- and the new name struck such a chord that the team sold as much merchandise in three days as it had in the previous five years, a sign that these changes are more than cosmetic.
"It's a verified commitment -- the names, the hats, the jerseys -- those are visual identifiers, but fundamentally it's 'Our ballpark is your ballpark, fun is fun, whether you call it fun or divertido,'" Hunzeker said. "That's the best part about this: Baseball is the universal language."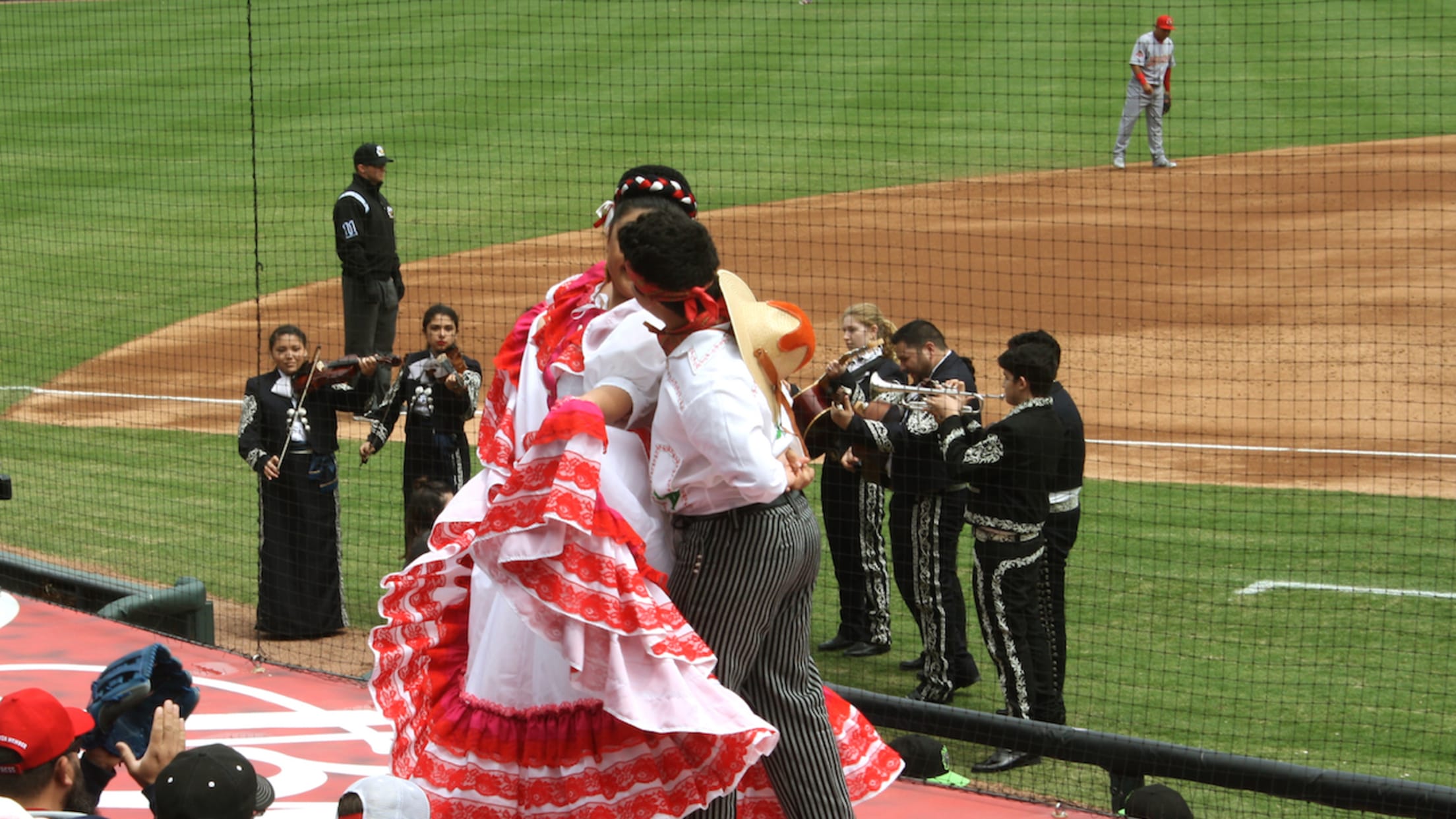 It's only been one game, but it seems to be working. Plenty of Latino fans came out on Sunday, and the gesture certainly wasn't lost on them.
"It's incredible to have representation like this, and I think something like this is just really appealing to the Latino community," said Christine. She was at the game representing Todos Juntos, a learning center that works with both Latino parents and children -- and which Round Rock invited as a community partner for the day. "Seeing a very positive representation of the community, I think that's really cool."
"It's great to look around and see what's familiar," added Juan Vasquez, who came to the game with his wife and son. "To know that the team cares enough to do something like that and really put in the effort is pretty nice."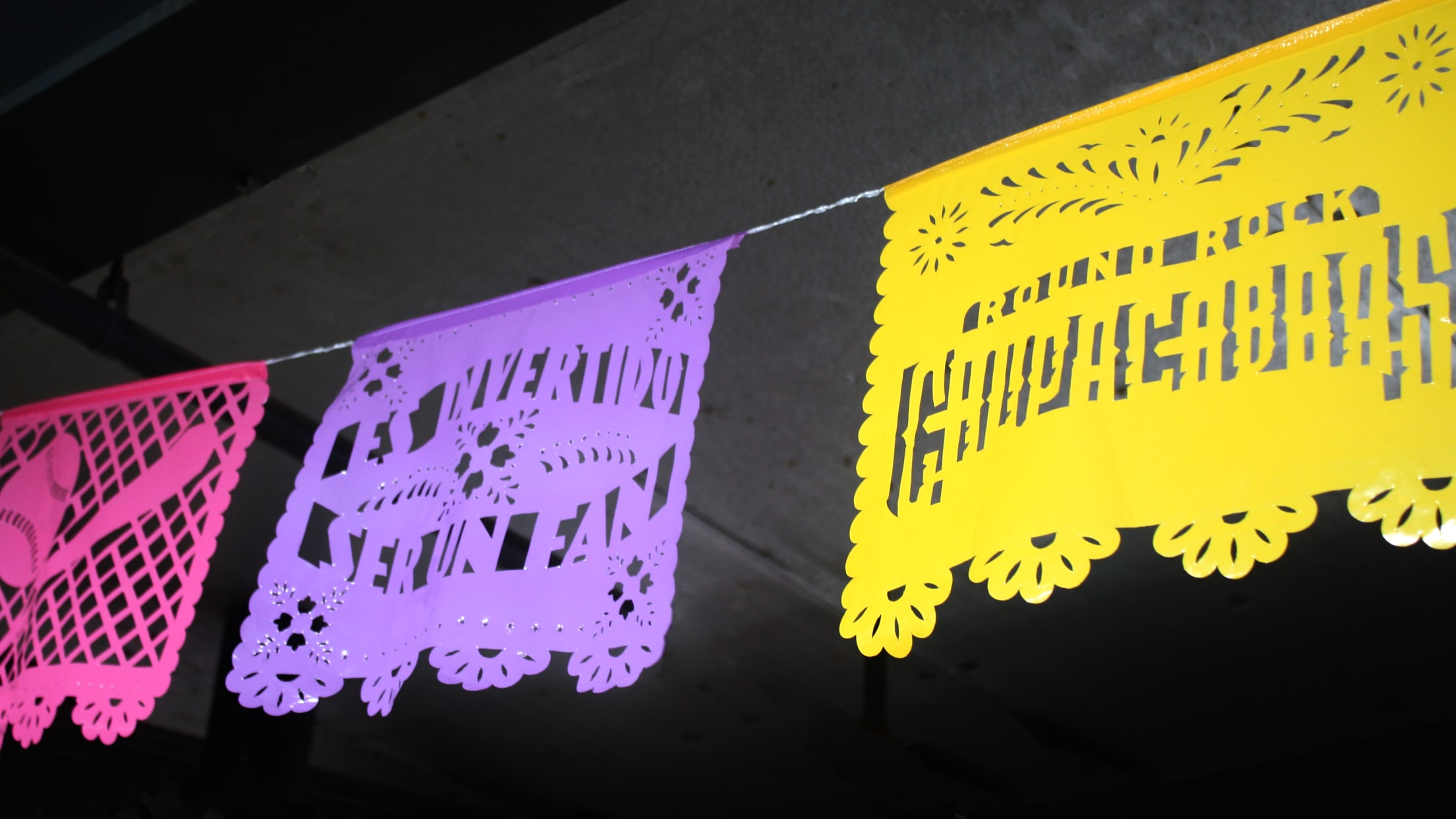 Of course, the Copa is still a Minor League promotion, and that can only mean one thing: an audacious menu. Food trucks lined one end of the concourse, offering everything from tacos with grilled octopus to what can only be described as a souped-up Brazilian cheesesteak. (The woman working the register insisted I wash it down with Guarana, a Brazilian soda. She was not wrong.)
Should none of that sound appealing, you could always go with the Chimi Burger, topped with spicy pepper relish and chimichurri aioli. Or the Chupracabra Flatbread -- grilled carne asada steak with pico de gallo, fresh avocado and a verde sauce.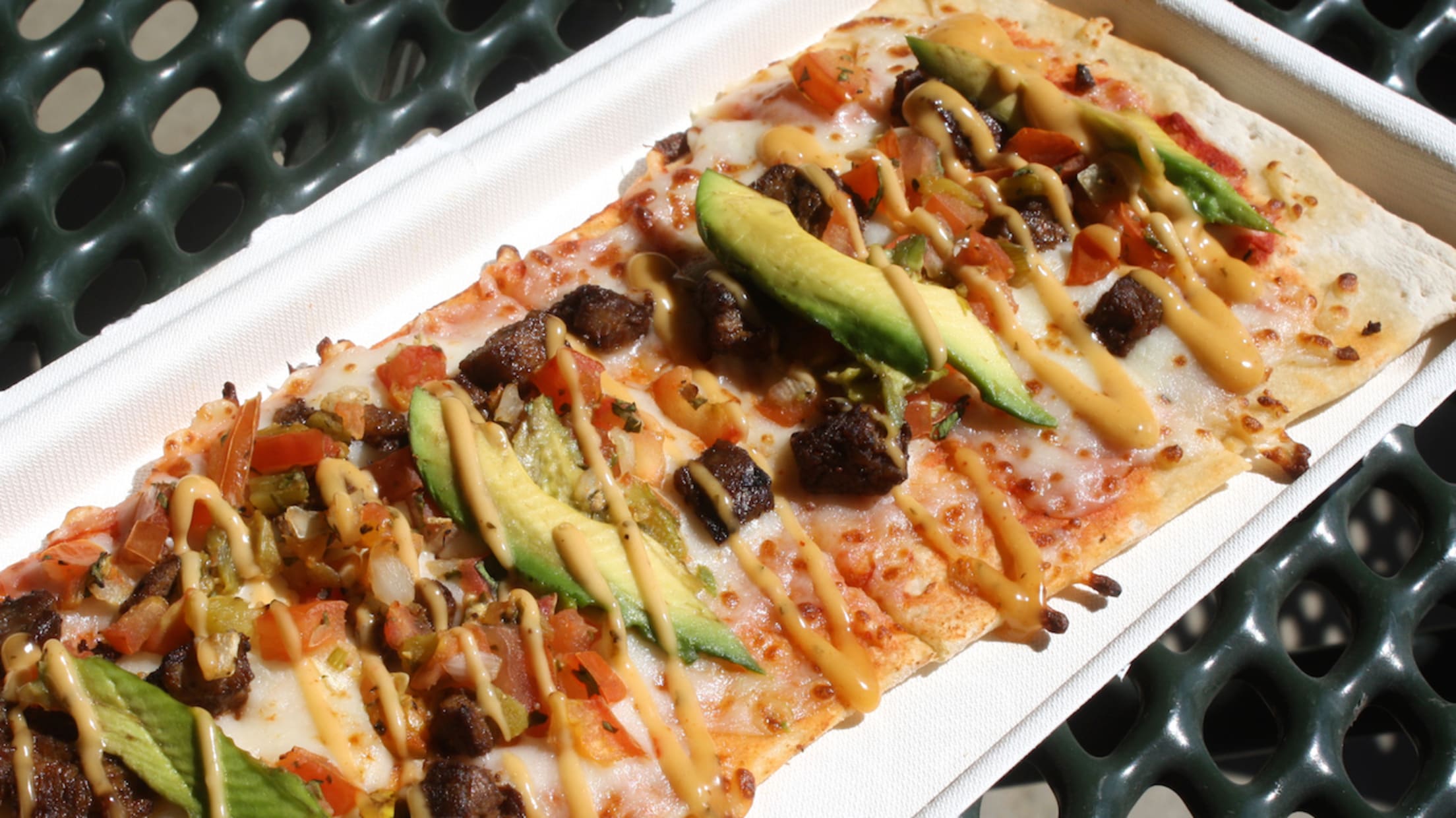 Behind seven strong innings from Cardinals No. 2 prospect Jack Flaherty, the Redbirds picked up a 4-1 win -- and, just as importantly, took their first step toward taking home the actual Fun Cup, a trophy that will tour the country for all 160 games. The Chupacabras put it on display behind home plate on Sunday, and each team is encouraged to put their own mark on it while they have it, up to and including attaching a little token to it whenever it leaves. (This explains why Fragoso spent a not-inconsiderable amount of time last week searching for a goat skull on Etsy -- Chupacabras, according to legend, drink the blood of goats.)
The first stop of MiLB's Copa de la Diversión trophy tour is in the books, and each team will add a memento to the tour throughout the season. Heads up @GoYardGoats - looks like the @RRExpress /#RRChupacabras cap took out a friend of yours.... Next stop = @epchihuahuas on 4/13 pic.twitter.com/jE9Vb2q3MQ

— Minor League Baseball (@MiLB) April 9, 2018
It's early yet, and the trophy still has around 33,000 miles to go before the Copa concludes. If you'd like to know why the journey matters, though, Vasquez probably said it best.
"My son loves baseball," he said, as his family got ready to take a photo with the trophy, "and this is the first time I've gotten to take him to a game."