The Royals set their new Rally Mantis up in a luxurious cage, haven't lost since they found him
If you've been hanging on every word of the Royals' #RallyMantis saga this month, you know that after the untimely passing of the original Rally Mantis last weekend, the Royals adopted Rally Mantis Jr. in Comerica Park on Monday. Well, after spending three days in Detroit, the Royals have traveled back to Kansas City, and they haven't lost a game since.
It is officially Rally Mantis II: The Mantising, and the Royals are not messing around this time. They're taking the highest precautions with their new insect good luck charm: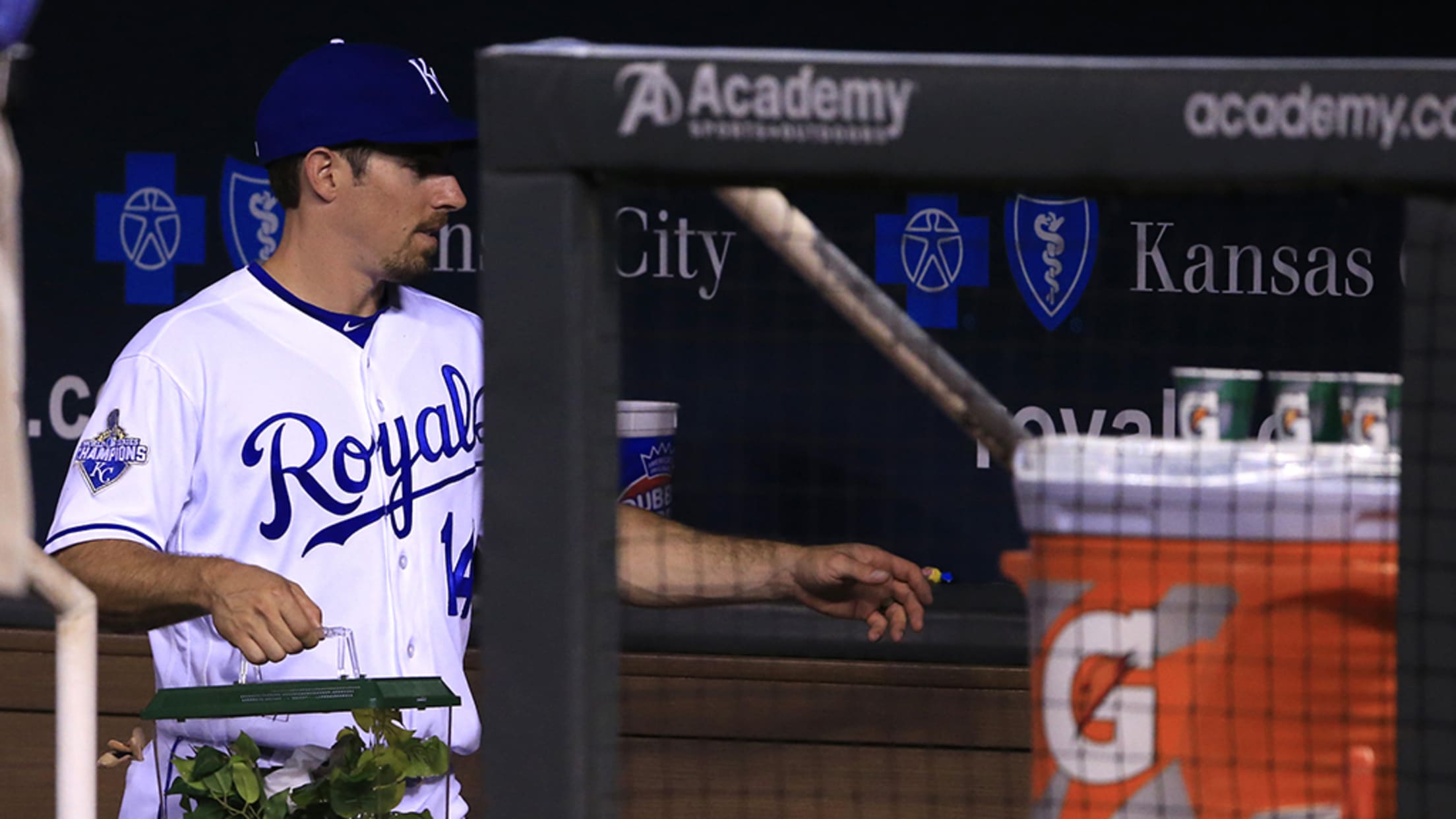 The Royals showed off the new mantis and his fancy digs to the home crowd on Thursday night, and they were rewarded with an 8-1 victory over the Twins.
Clearly, the Royals are hoping the luxurious new cage will help them meet their high expectations:
#RallyMantisJr survived the trip home. It's in a cage with leaves.

"Hopefully we can keep him alive for at least a week," Ian Kennedy said.

— Scott Chasen (@ChasenScott) August 18, 2016