Russell Wilson issued a home run challenge to Giancarlo Stanton and Aaron Judge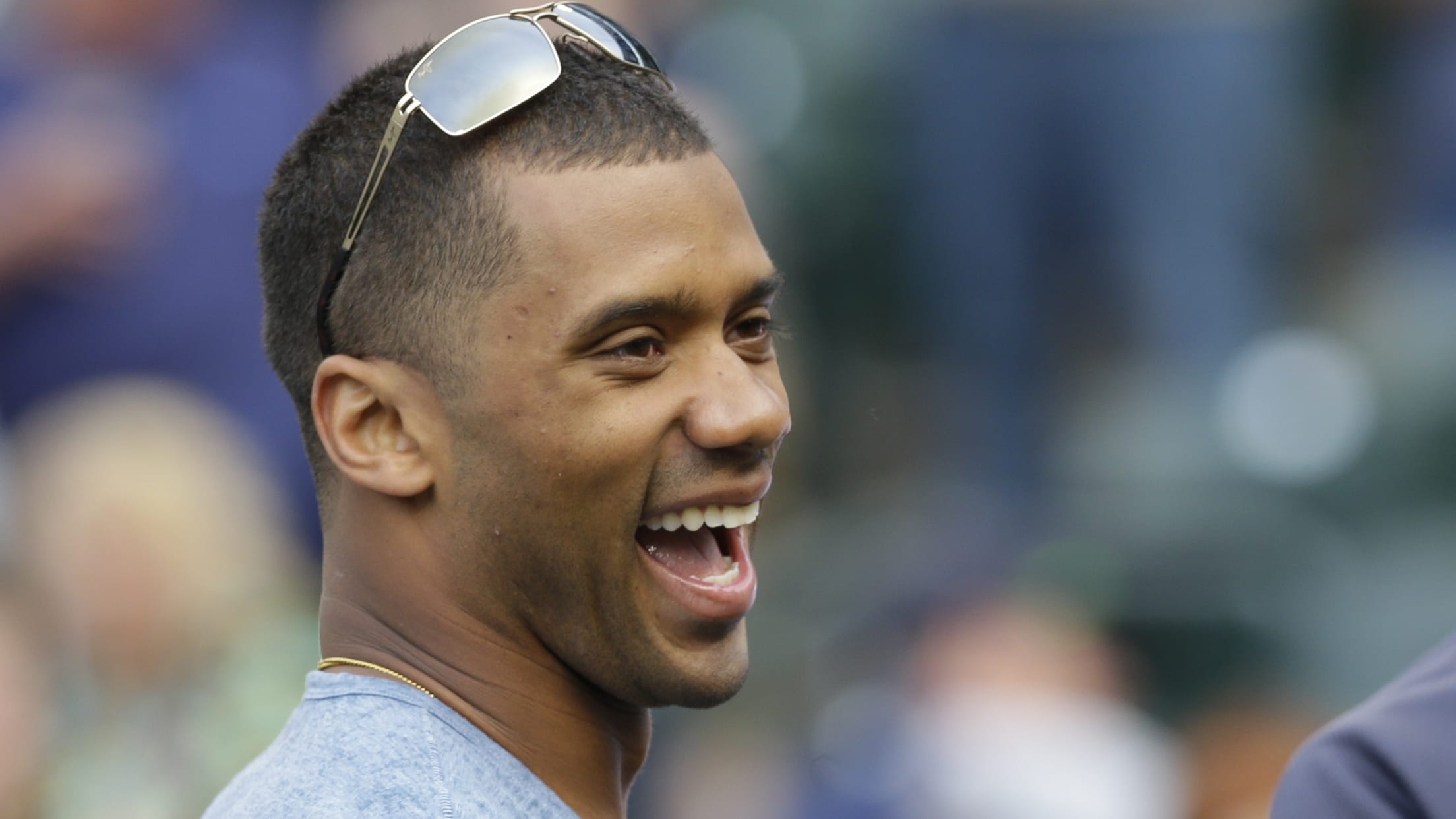 Dressed appropriately as a Yankees fan, Seahawks quarterback Russell Wilson filmed a short Twitter video on Thursday to let everyone know two very important things:
1. He looks great in a denim jacket
2. He'll be reporting to Yankees Spring Training on Monday.
#73 headed your way Monday! @Yankees Spring Training @TheJudge44 @GianCarlo818 pic.twitter.com/UTsF4o6bKH

— Russell Wilson (@DangeRussWilson) February 22, 2018
Acquired from the Rangers in a trade a few weeks ago, Wilson is now with the team he long wished to play for. Before he joined the club, he offered a challenge to Aaron Judge and Giancarlo Stanton:
"Hey, Aaron Judge. I know you want to throw some passes," the QB said. "Let's play some ball, and we'll have a little home run derby, too. And Stanton, I'm coming for you, too."
While most would expect Wilson to lose the home run derby against the two batters that combined for over 100 home runs last season, if he does somehow come out on top, maybe he should give some more thought to his big league career.
Still, don't look for the Seahawks QB to play in any Spring Training games as Yankees manager Aaron Boone quickly put the kibosh on that.
"We're excited," Boone said. "I think he's coming in for several days, actually. I know he loves baseball. He was a Yankee fan growing up. I know how excited, first and foremost, he is to come here and be around these guys. We're talking about a high-character guy, a guy that has won at the highest level in the NFL. As a quarterback, leadership is obviously a huge role for him and he's developed a reputation of being a tremendous leader. Anytime we can get people like that around our guys, it's something that we welcome. I believe he's just as excited to be here as we are to have him."
Count recent acquisition and Seahawks fan Brandon Drury among those who are excited to spend time in camp with Wilson. "Just the way he plays the game, that guy's a winner," Drury said. "Whether it's baseball or off-the-field stuff, even mental stuff, if you can pick a guy's brain like that -- I know he's really smart and studies the game and cares. I'm real excited getting to know him."