Teammates Ryan Burr and Ian Hamilton recreated the Burr-Hamilton duel in full costume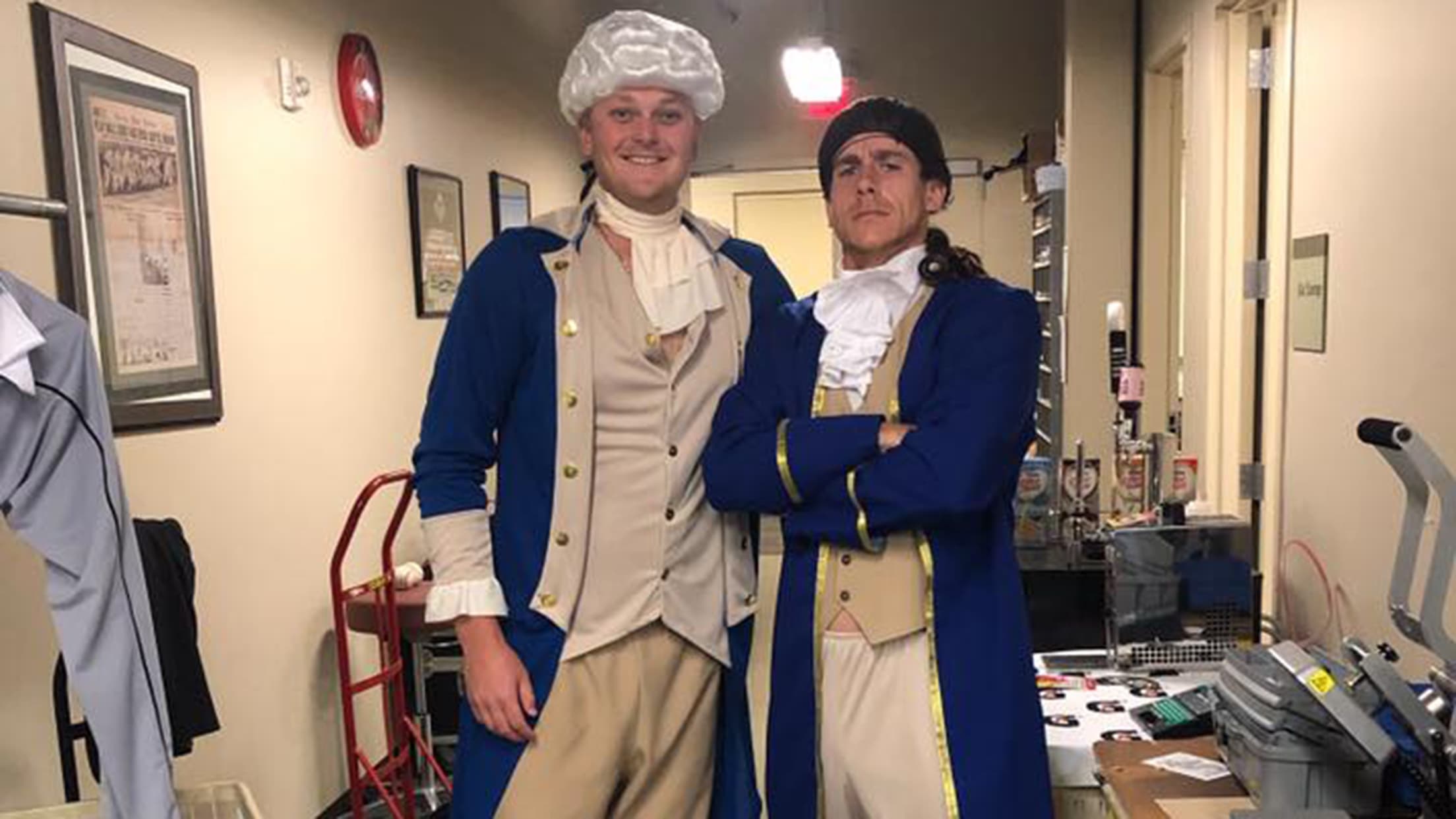 This offseason, the White Sox went all in as the team of the American Revolution by adding Jon Jay to a roster that already had (Ryan) Burr and (Ian) Hamilton. Of course, history suggests that it might not be best to put Burr and Hamilton together in the same locker room as the two founding fathers' longtime rivalry ended in a duel.
On Sunday, Burr and Hamilton showed up to the White Sox clubhouse dressed in their best Revolutionary garb and reenacted the 1804 duel that saw Burr shoot Hamilton.
White Sox pitchers Ryan Burr and Ian Hamilton recreated the 1805 duel between Aaron Burr and Alexander Hamilton in front of the entire White Sox team on Sunday in a show of unity. "We rewrote history." Here's the whole story from Arizona: https://t.co/t5Zf429nrT pic.twitter.com/nZtUh5IxYF

— Chuck Garfien (@ChuckGarfien) March 11, 2019
The two did a skit for the entire clubhouse and gave their teammates a bit of a history lesson.
According to Hamilton, they hoped to convey a message of unity even while recreating a deadly duel. "We came together, it was all about unity at the end," he said. Hopefully their next performance casts Jay for an appearance.
Eric Chesterton is writer for Cut4. He particularly enjoys bunts against the shift, stolen bases and celebrating his birthday with mascots at the ballpark.
Teams in this article:
Players in this article:
Topics in this article: