After meeting his very young super fan, Ryan Schimpf homered off Clayton Kershaw
With hitters focusing on getting the ball into the air, and with more of those hits going out than ever, Ryan Schimpf is the perfect encapsulation of the modern player. And no one appreciates that more than Simon Carpenter, perhaps better known as the Ryan Schimpf baby.
Just watch as the toddler celebrates a home run from the Padres infielder last week by flipping his bat, walking into a door and yelling "Schimpf!" It's the cutest thing you may ever see (non-cat category):
Before the Padres' 10-2 loss to the Dodgers on Saturday night, the slugger got to meet his superfan, who was decked out in a T-shirt with his catchphrase of "It's a home run!" and "Schimpf!"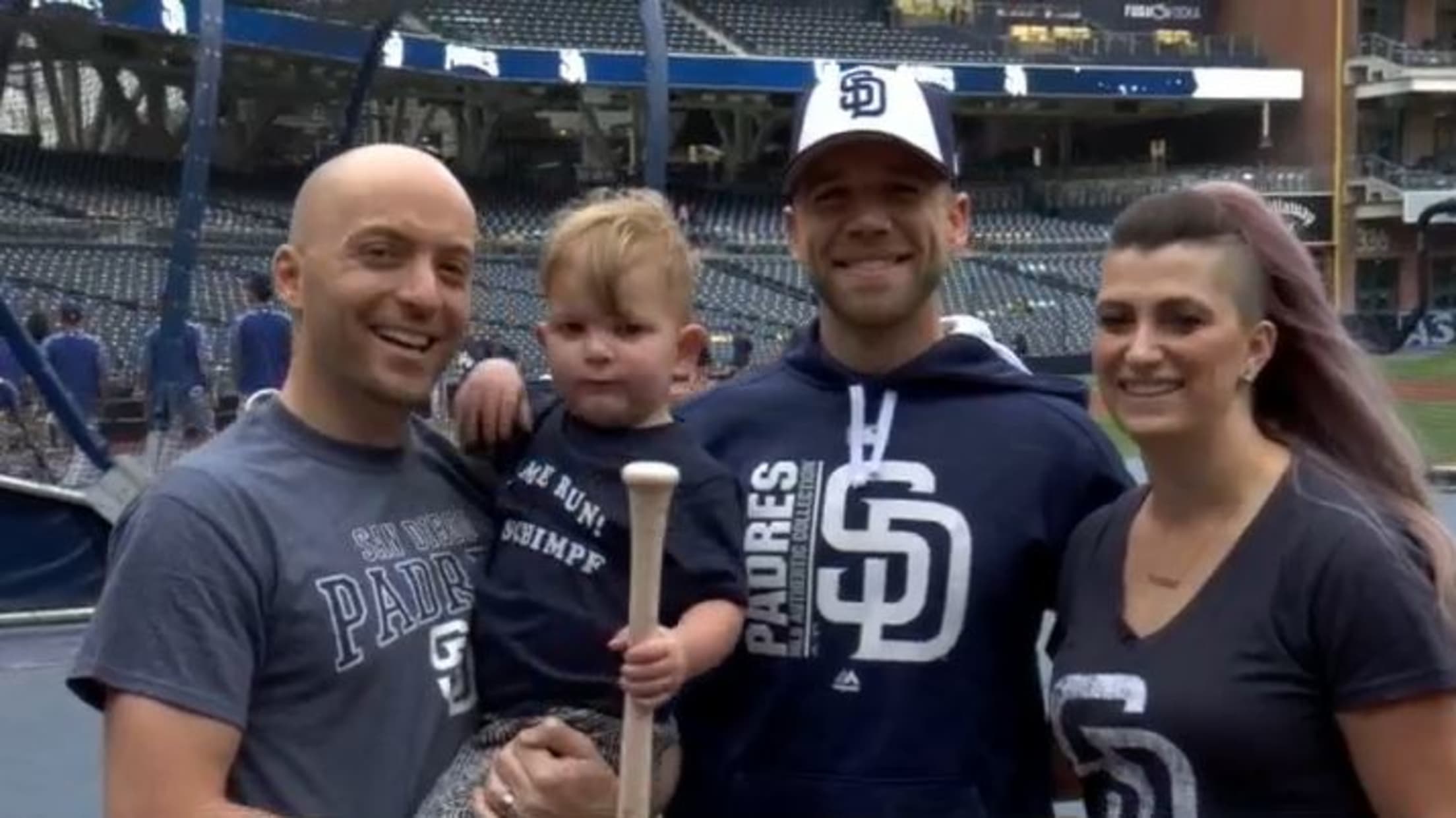 When Schimpf (the actual hitter) knocked out his eighth homer of the season in the eighth inning off Clayton Kershaw, was he somehow inspired by the baby?
Or perhaps the baby had Freaky Friday'd with Schimpf and -- no, no, that would be crazy. Right?
Teams in this article:
Players in this article: