Ryder Jones prepared for his first big league game by playing a baseball video game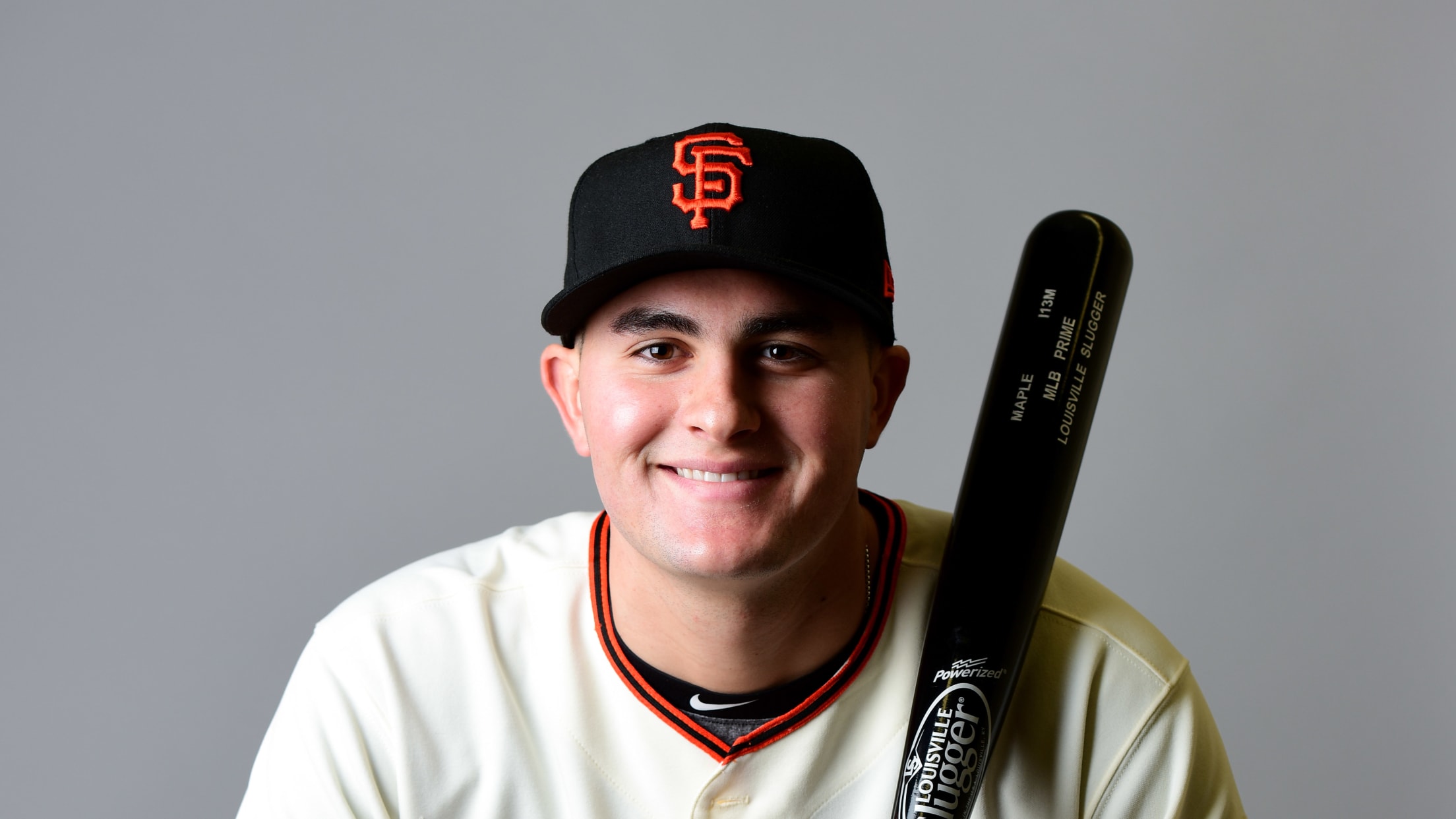 XXX #XX of the San Francisco Giants poses for a portait during a MLB photo day at Scottsdale Stadium on February 20, 2017 in Scottsdale, Arizona. (Jennifer Stewart)
After hammering 10 home runs and posting a .533 slugging percentage, the Giants called up their No. 27 prospect, Ryder Jones, to make his big league debut against the Mets in San Francisco's 5-2 loss on Saturday. And to prepare, he fired up the TV and ... played video games.
Playing with teammate Christian Arroyo, the two scouted Jacob deGrom by playing against his avatar in MLB: The Show.
"Just messing around," Jones told MLB.com's Chris Haft. "I got a knock, maybe a popup. Arroyo was manning deGrom. He threw me some good pitches."
If Tony Gwynn was called Captain Video for his endless work in the video room, then I suppose the Giants rookie should be called Captain Video Game.
Unfortunately for Jones, virtual reality didn't predict his big league debut. Jones went 0-for-4 in the game, grounding out in his first big league at-bat.