There's now a life-size Vlad Guerrero bobblehead at the Harrisburg Senators stadium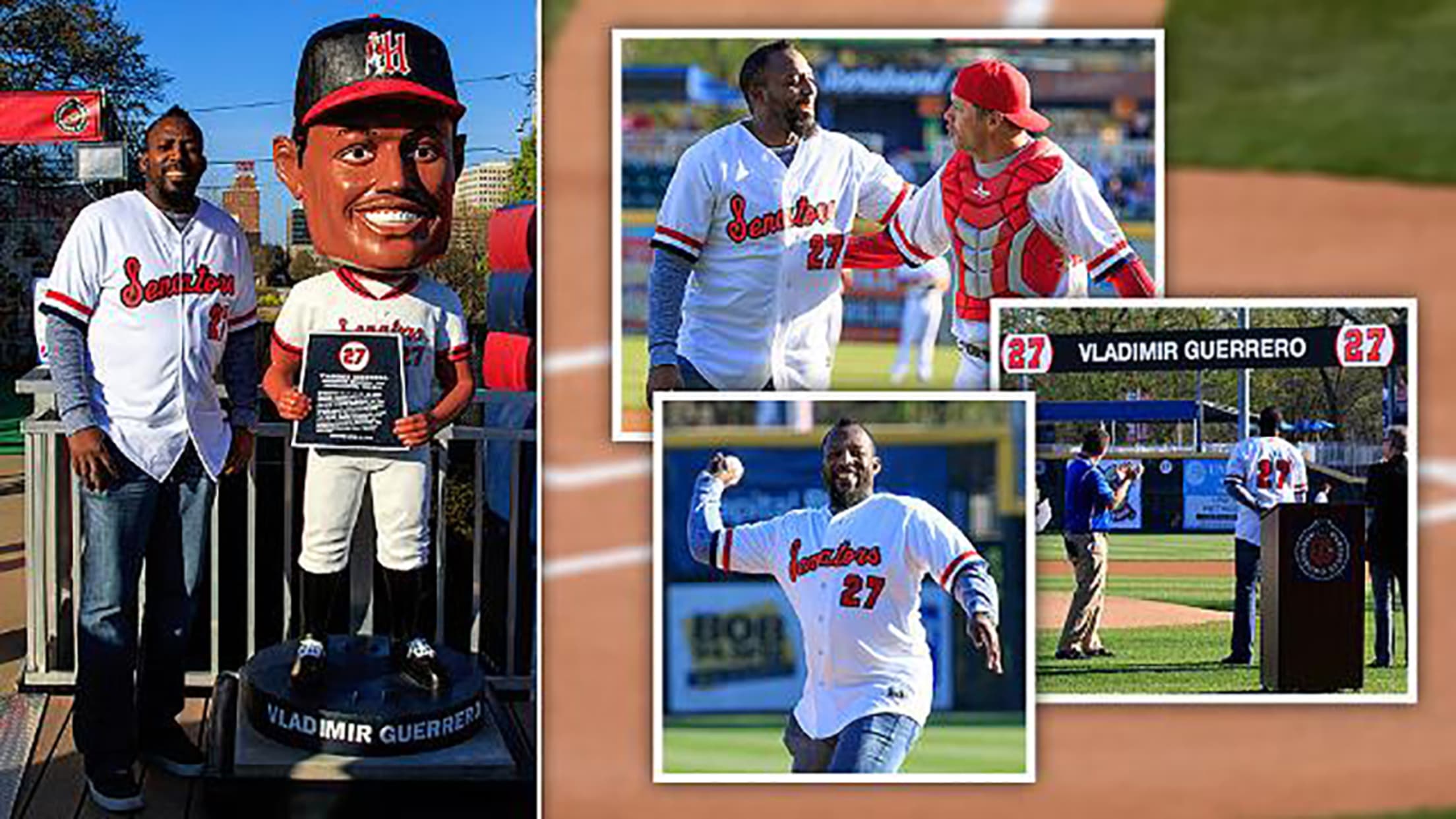 Ever since Vladimir Guerrero retired after the 2011 season, you've probably spent every day fantasizing about bumping into Vlad at the grocery store and becoming best friends over your shared love of those take-and-bake pizza crusts. Barring you having the luckiest life, this is the next best thing.
The Harrisburg Senators, the Double-A affiliate of the Nationals, now have a life-sized Vlad Guerrero bobblehead on their concourse. It's not just in recognition of his big league heroics -- Vlad hit .360/.438/.612 in Harrisburg before getting called up to the Expos at 21.
Life-size Vlad Guerrero bobblehead now resides on @HbgSenators concourse. No big deal. https://t.co/r36n3kv61F pic.twitter.com/dH16x6YvLR

— Benjamin Hill (@bensbiz) April 20, 2016
We can't verify rumors that it moves around after dark, hitting dingers on pitches that bounce in the dirt, but with enough study, maybe one day we'll know.
Later this summer, Vlad will be joined by Cliff Floyd and Bryce Harper giant bobbles. May there one day be enough for a full starting lineup.