It is our duty to inform you that Astros prospect Seth Beer homered in consecutive #ThirstyThursday games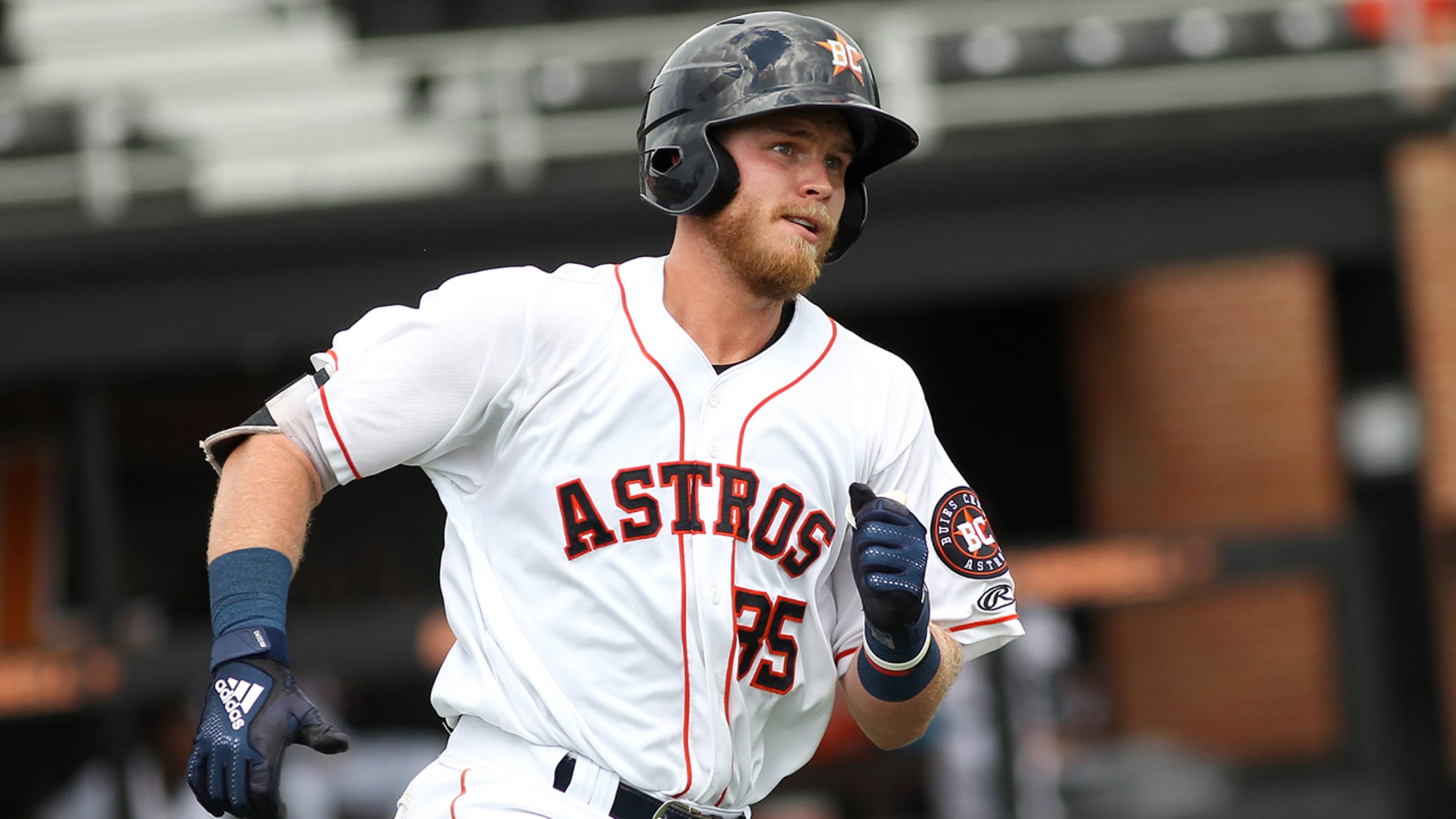 (Ben Sandstrom)
What you're about to read might not make sense upon first glance -- but it actually does make sense in a way that nothing has ever made sense before.
Seth Beer is the Astros' No. 10 prospect per MLB Pipeline, and he is currently working his way through the franchise's robust farm system. At the moment, he's swinging for the Fayetteville Woodpeckers, the Astros' Class A Advanced affiliate. His last name is pretty great, isn't it?
It's Thirsty Thursday. Seth Beer is in the @WoodpeckersNC line-up, and his shirt's a popular item in the team store. pic.twitter.com/zgS2jOPS2E

— Benjamin Hill (@bensbiz) May 2, 2019
It's a whole thing.
We're back with another #ThirstyThursday tonight at @SegraStadium!

STEP 1: text your friends and take credit for this great idea.
STEP 2: grab tickets for tonight https://t.co/wStBW7RCNJ
STEP 3: get to @SegraStadium and snag a beer.
STEP 4: toast your own genius.

Gates @ 6 PM! pic.twitter.com/NUQMTBDZ1D

— 🐦 Fayetteville Woodpeckers (@WoodpeckersNC) May 2, 2019
On Thursday night, Beer crushed a home run -- his fifth of the season. Thursday also happened to be the Woodpeckers' #ThirstyThursday theme night, featuring deals on beer. So, Beer dingered on a night dedicated to beer. Perfect.
Seth Beer snapped a four-game hitless streak Tuesday, and snapped a five-game homerless streak tonight.

The 2018 #MLBDraft first-rounder has gone yard for @WoodpeckersNC, his fifth of the year.

See where he ranks among the #Astros' top prospects: https://t.co/9C1DApJNnx pic.twitter.com/wHVVjlbSJ5

— MLB Pipeline (@MLBPipeline) May 3, 2019
But here's where things get really frothy. Beer also hit a homer on Thursday, April 25 in the Woodpeckers' win over the Frederick Keys. That was also a #ThirstyThursday game.
If you're keeping score at home (which doesn't even make sense since this is a blog and you can't keep the score of a blog but whatever just keep reading), Beer has now hit home runs on consecutive beer theme nights for the Woodpeckers.
The wildest part? Guess what Beer did in the Woodpeckers' game on Thursday, April 18 against the Carolina Mudcats. Yes, he hit a home run ... but the team hadn't started the #ThirstyThursday promo yet, so he technically didn't do this amazing feat in three consecutive beer theme nights.
We'll just pretend he did, though, because this is incredible and perfect and his name is the best. So, good luck next #ThirstyThursday, Seth Beer!
Adrian Garro joined MLB.com in 2016. Throughout his travels, both Bartolo Colon and Vin Scully have placed their hands on his shoulders. Not at the same time, though. That'd be amazing.
Teams in this article:
Topics in this article: