Go watch first-time All-Star Shin-Soo Choo, who might be the greatest Korean Major Leaguer ever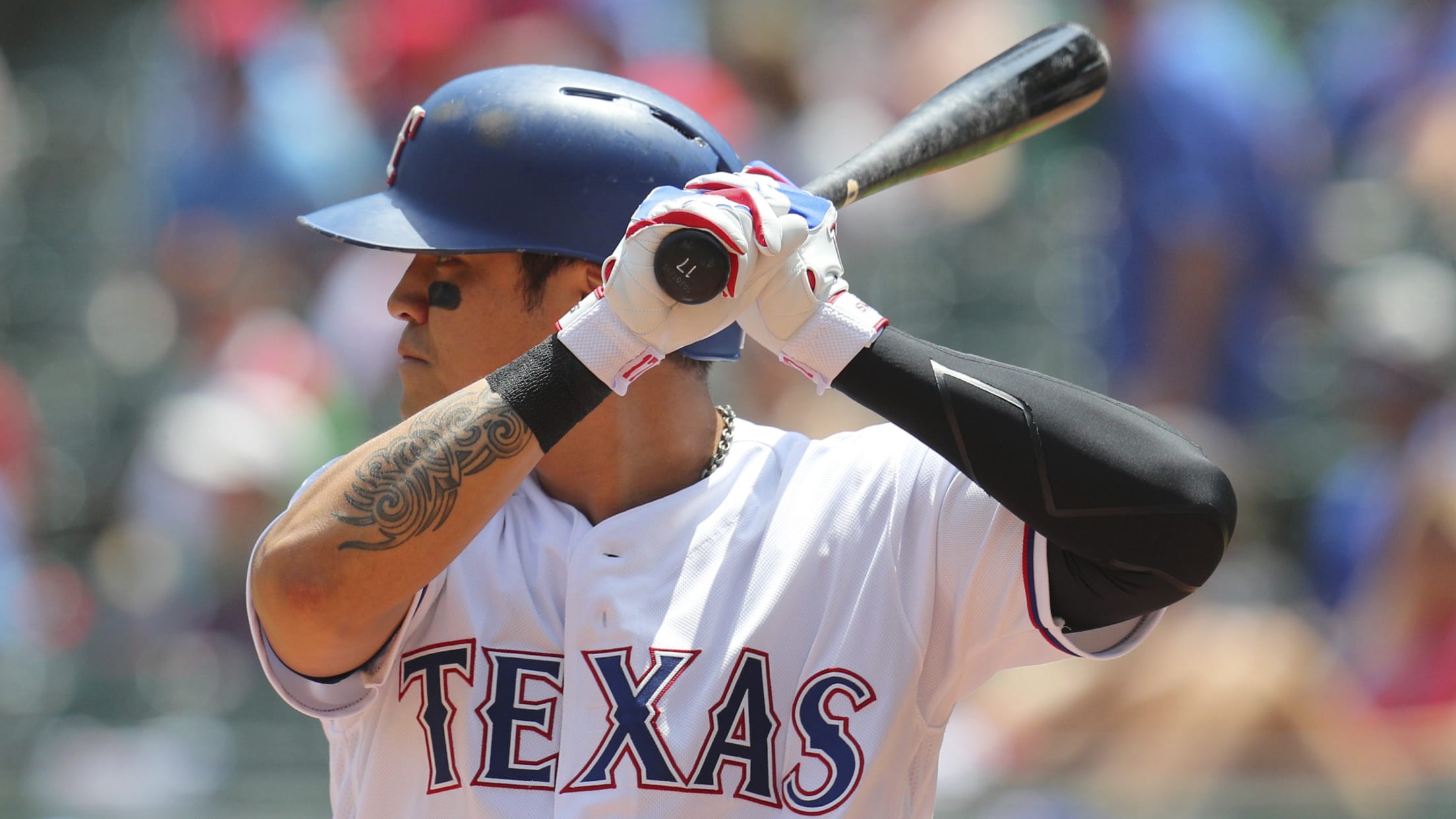 (Richard W. Rodriguez)
Shin-Soo Choo has been a very solid MLB player for a long time. He's averaged 21 homers, 79 RBIs and an .832 OPS during his 13 1/2 seasons, but it wasn't until this year -- his 14th in the league -- that he was selected to his first All-Star team. And it's well-deserved: He's on pace to have a career year and just set a Rangers franchise record for reaching base in 47 consecutive games.
Here are some things to know about the 35-year-old outfielder.
- Back in high school, Choo was a star pitcher with a 96-mph fastball. His team won the 18U Baseball World Cup in Ontario two years in a row, and he was named MVP -- defeating Seunghwan Oh's squad (Oh was a position player at the time and, according to this reddit account, only known as "a boy who pitched a little faster than the others.") The two eventually faced off once again 16 years later.
Choo is the most prolific Asian-born MLB home run hitter of all-time. He passed the legendary Hideki Matsui earlier this season with homer No. 176. It was also of the dramatic, Godzilla-esque variety -- ending a 10-inning affair against the Royals.
Choo is hitting .339 with 41 walks during his 47-game on-base streak. He just (barely) passed Julio Franco on Sunday for the Rangers' team record and will now try to take aim at some of the all-time marks. Choo's very good friend Joey Votto had a 48-gamer in 2015, Jim Thome reached safely in 60 from 2002-03 and Ted Williams has the MLB record with 84 in 1949.
- Choo is the first Korean-born position player to make an All-Star team -- pitchers Chan Ho Park (2001) and Byung-Hyun Kim (2002) have done so in the past. There's also a very strong argument to make that he is the best Korean-born MLB player ever. It's a small pool to draw from -- there's only been 23 total players and nine batters over the last 24 seasons -- but he's played more games (the next closest is more than 1,000 away) and compiled the best WAR (33.6). He also has the greatest superfan in the history of superfans.
So, that's it. Go watch the All-Star Game presented by Mastercard on Tuesday, July 17, and pay attention to Shin-Soo Choo -- you're probably seeing the greatest Korean baseball player in the world.
Teams in this article:
Players in this article: