It's time to look back in wonder at Shohei Ohtani's first month in MLB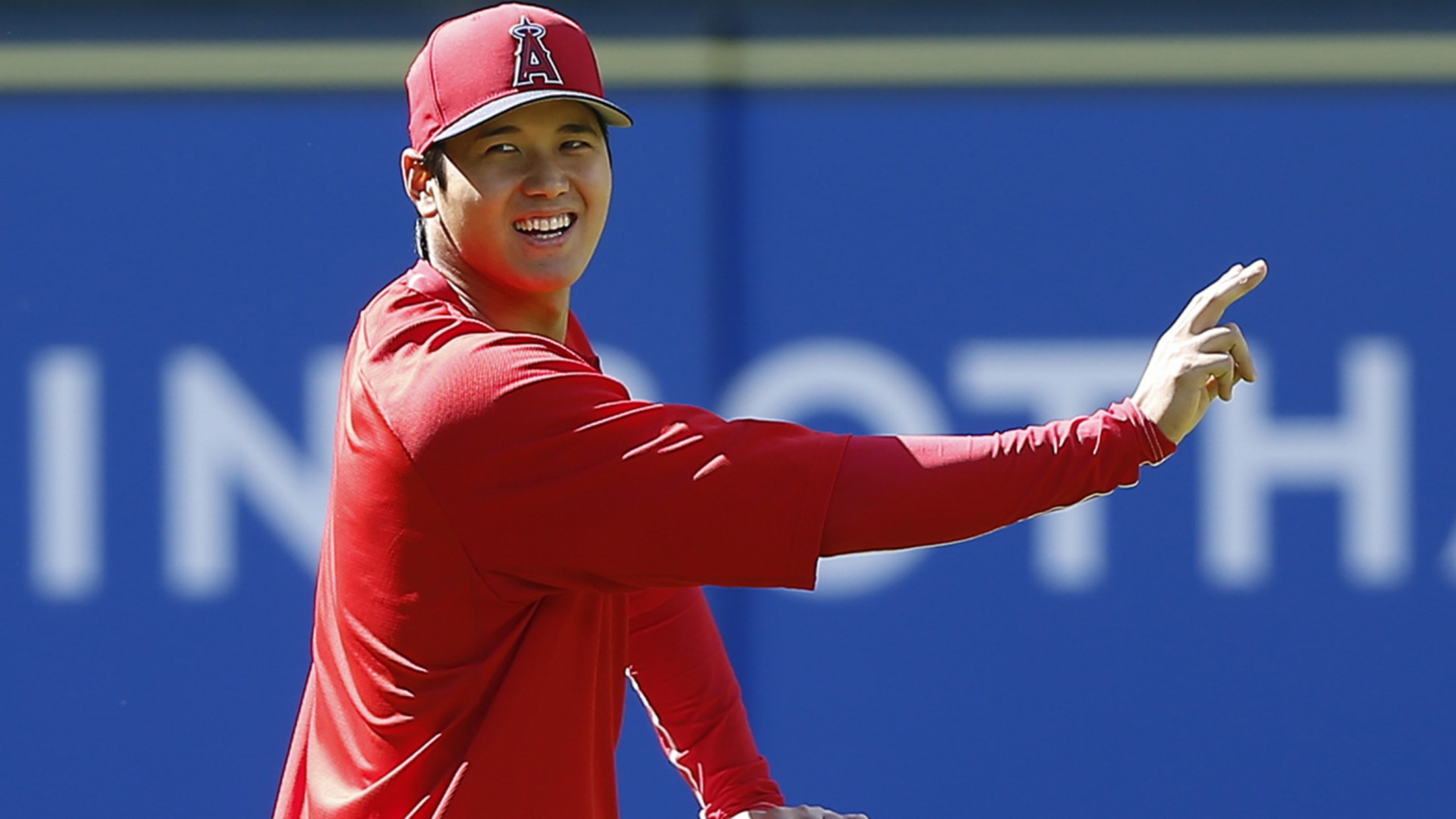 HOUSTON, TX - APRIL 23: Shohei Ohtani #17 of the Los Angeles Angels of Anaheim warms up at Minute Maid Park on April 23, 2018 in Houston, Texas. (Photo by Bob Levey/Getty Images) (Bob Levey/Getty Images)
Shohei Ohtani has been a Major Leaguer for a month, but it feels like he's brought us much more than a month's worth of joy and wonder. Let's take a moment to look at Ohtani's big league career through May 1:


Ohtani (Sho-bae? The Say Hei Kid?), who won the 2016 NPB Home Run Derby, has four dingers so far this season. Let's watch the one he hit off two-time Cy Young Award winner Corey Kluber :
Over 12 games, Ohtani is slashing .341/.383/.682, with an OPS of 1.065. Just for kicks, let's compare him to his teammate Mike Trout. To make it even more challenging for Ohtani, we're going to take a look at the first 12 games of Trout's Rookie of the Year season in 2012 (instead of 2011, the year of his MLB debut). He hit .289/.346/.533 with 2 homers.
Now, this isn't proof that Ohtani, like the Fish God, will win Rookie of the Year. It's just 12 games! But, it's definitely a start.
Let's take a look at what he's been doing on the mound.
In his first start, he pitched six innings and gave up three earned runs, including one homer. In his second … well, you probably know.
This begs the question: What's going to happen in May? We've already seen Ohtani throw 101 mph -- will we need to build a pitch velocity filter for him one day, too? There are plenty of Cy Young Award-winning pitchers he has yet to face. Why not speculate wildly about Ohtani's future?
Teams in this article:
Players in this article: