Six players who earned unexpected big league roles during Spring Training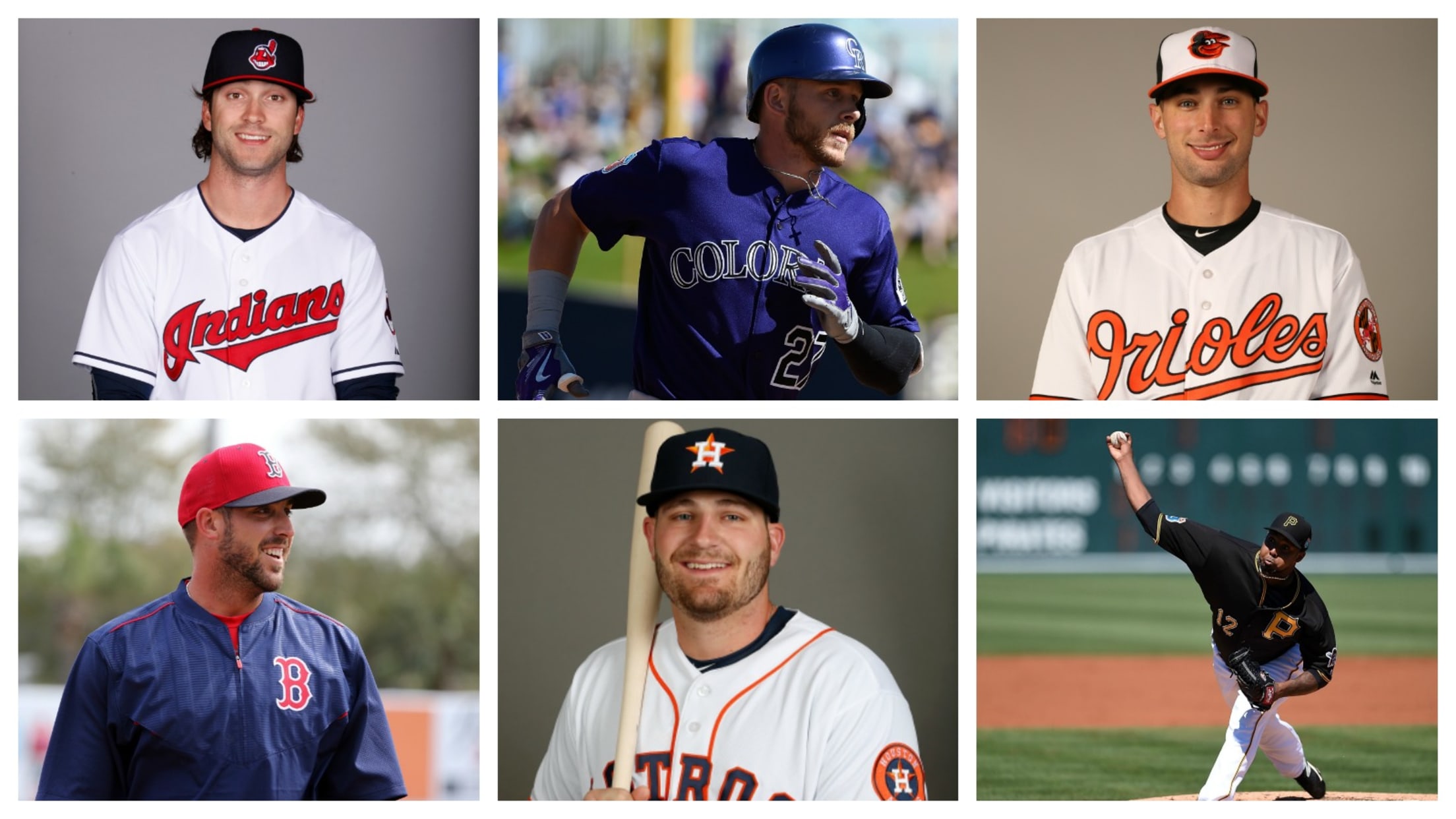 While established stars spend most of Spring Training just getting their reps in, there are a few little-known players each season who scrape and claw their way through the human pyramid of invitees and veterans to grab a coveted roster spot. These aren't the top prospects like Corey Seager, who have emerged from the Minor Leagues ready to take their place in the bigs. These are the organizational types, the utility players whose careers looked destined to peak as the 26th man on a 25-man roster.
Here are six players who fit that description and came out of nowhere to grab a starting job during the last two months:
A walk-on at Western Carolina University and a 33rd-round Draft pick, White originally profiled as the type of player who spends a few years in the Minors before taking over as the gym teacher at their old high school. But despite limited tools and a contact-oriented approach from a power-first position, the 25-year-old bashed his way through the Minor Leagues -- posting a 1.062 OPS in a half season's work at Triple-A last year. After hitting .353 with three home runs this spring, White beat out a three-time MLB.com Top 100 prospect in Jon Singleton to snatch the Astros' Opening Day first-base job. He may only be keeping the position warm until A.J. Reed, the Astros' No. 2 prospect, is ready, but White has made a career out of outperforming his projections.
The Indians haven't started a rookie on Opening Day since catcher Andy Allanson (possibly a made up name) in 1986. But with presumed starter Abraham Almonte suspended, Naquin hit .397 with four home runs this spring -- a performance that made him a candidate to win "Swing of the Day" every day:
Tyler Naquin earns the "Swing of the Day" after launching another homer: pic.twitter.com/Dn4EoojXfg

— Jordan Bastian (@MLBastian) March 26, 2016
That kind of performance, both in numbers and approach, made a tough decision much easier for manager Terry Francona and GM Mike Chernoff.
It's not often that a 9th-round pick who barely cracked his own organization's top prospect list pips a player in the second year of a $95 million deal. And yet, here we are.
While Pablo Sandoval struggled in his first season in Boston, Shaw impressed many, hitting 13 home runs with an OPS higher than he had ever posted in Triple-A. So when players reported in March, Sandoval was still ticketed for third base. Instead, Shaw just kept hitting, knocking out two home runs to go with a .338 average, while also playing above-average defense. Red Sox manager John Farrell announced Thursday that Shaw will start at the hot corner in Boston's first game this season.
Nicasio looked like he was going to become a cog in the Rockies' rotation back in 2011, posting a 4.14 ERA in 13 starts as a 24-year-old rookie. But he proved to be yet another in the long line of pitchers felled by Coors Field, posting a 5.24 mark over the next three seasons before showing signs of success out of the 'pen for the Dodgers last year.
After going through the Ray Searage Insta-Ace Machine with the Pirates, Nicasio has dominated this spring. Actually, that doesn't do him justice. In 15 innings, Nicasio has struck out 24 batters, walked five and surrendered zero runs to eventually earn the fifth starter's job over Ryan Vogelsong. His best: Against the Orioles on March 16, he faced 14 batters and struck out 10.
The Orioles signed KBO star Hyun-soo Kim to a 2-year, $7 million deal this winter with the expectation that he'd be their new right fielder.
They grabbed Joey Rickard from the Rays as a fourth outfielder lottery pick in the Rule 5 Draft.
But Kim has struggled this spring, while Rickard has built on a 2015 campaign that saw him go from Class A Advanced to Triple-A. Hitting .397 with a 16-game on-base streak may explain the team's excitement when telling him he made the club:
After tonight's game, Rickard was summoned to Buck's office. Lights were off. Entire coaching staff was there to congratulate him. #orioles

— Eduardo A. Encina (@EddieInTheYard) March 31, 2016
While the 17th-ranked prospect in the Orioles system doesn't have the power most corner outfielders possess, he's an excellent contact hitter, has good range in the outfield and can steal a few bags. So, basically Nick Markakis, Part 2.
Sadly, his name is pronounced Rick-erd, so that means our dreams of Captain Jean Luc Rickard memes died before it started.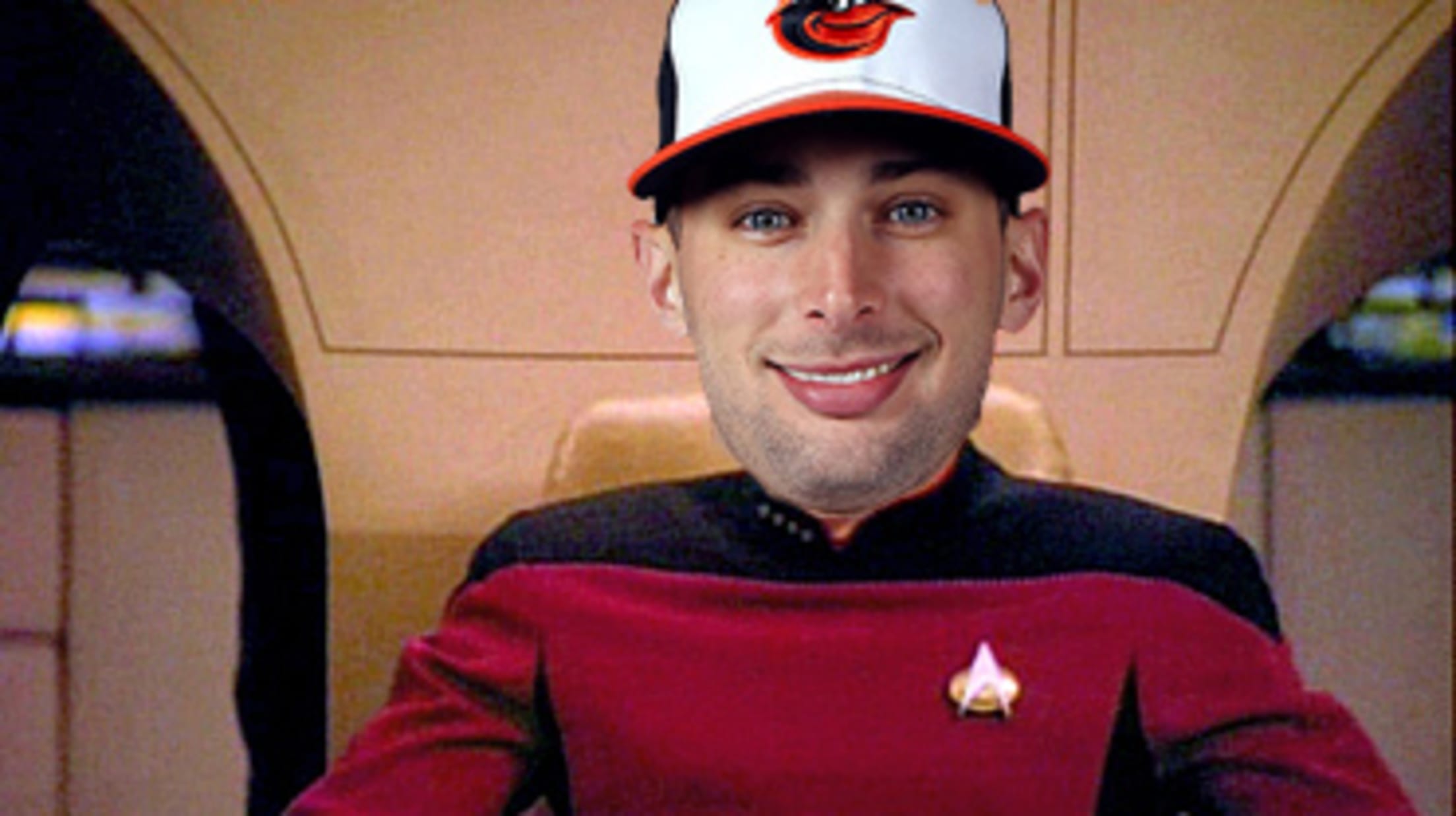 Jose Reyes' absence left a three-man race for the Rockies' shortstop position, with the winner getting the first Opening Day start by someone not named Troy Tulowitzki since 2006. Trevor Story made sure it wasn't much of a battle with Christian Adames and Daniel Descalso, though. After dropping off prospect maps because of difficulty making contact in the Minors, the 11th-best prospect in the Rockies' system set career highs in average and home runs (.279 and 20, respectively) across Double-A and Triple-A last season, before hitting six home runs with a .353 average this spring. Busting out my Coors Field conversion chart, that means he should hit ... 84 home runs this year.
Whether Story will take hold of the position for another decade like Tulowitzki did, that's harder to tell.
Teams in this article:
Players in this article: