The White Sox and Cubs had some fun in Monday's Chicago snow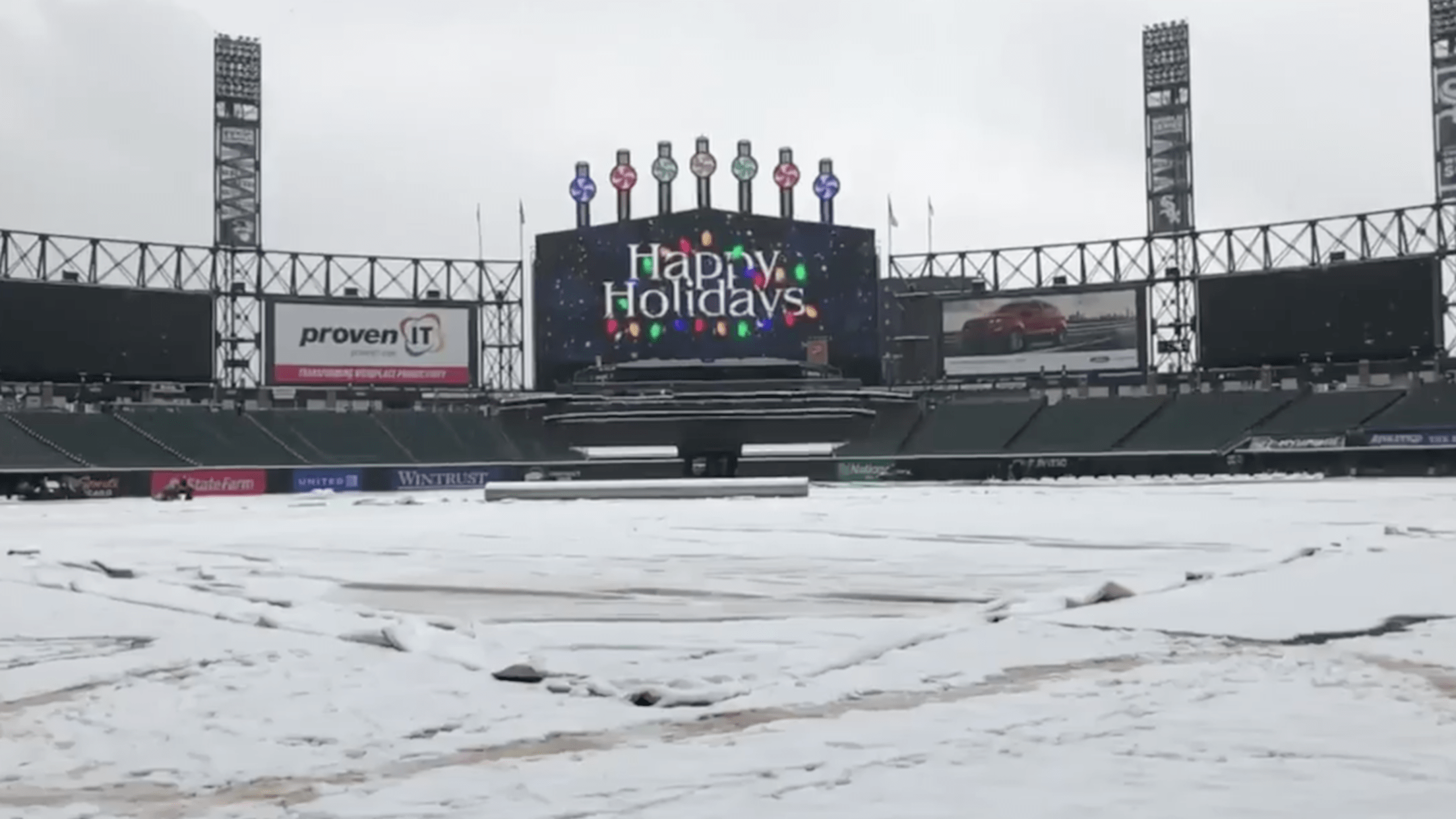 Monday, April 9 should be a time for green grass, blue skies and the celebration of baseball's much-anticipated return to Chicago after a week spent on the road. Instead, it turned out to be a time for ... a whole lot of snow: The Chicago area saw flurries all morning, and it created a winter wonderland in spring.
Even the Guaranteed Rate Field scoreboard was confused by the weather:
Hey @astros, Happy Hol... oh wait... pic.twitter.com/bxpaG5Znif

— Chicago White Sox (@whitesox) April 9, 2018
But that hasn't stopped the grounds crew from doing its best, and the game went on. The White Sox lost to the Rays, 5-4.
The Sodfather & his crew are prepping the field for today's game. Roger is confident everything will be good to go! pic.twitter.com/VTw4Pha2pK

— Chicago White Sox (@whitesox) April 9, 2018
In the meantime, who needs batting practice when you can have a snowball fight?
Snow ball fight! ❄️ pic.twitter.com/laX33lW78B

— Chicago White Sox (@whitesox) April 9, 2018
Over on the North Side, conditions were similar -- with a high chance of selfies as the afternoon progressed:
They, too, had a snowball fight:
Javier Baez, Jose Quintana and the #Cubs are having a snowball fight at Wrigley Field before #OpeningDay https://t.co/ucHi5jKU4e pic.twitter.com/ucWDimhgYb

— Brian Cassella (@briancassella) April 9, 2018
Alas, Mother Nature eventually won out, and Wrigley Field won't see baseball until Tuesday. Still, we got to see Pirates starter Trevor Williams act like a kid in a candy store, so it wasn't a total loss:
April 9, 2018