Fernando Rodney caught snowflakes on his tongue while closing out the Pirates in a snow storm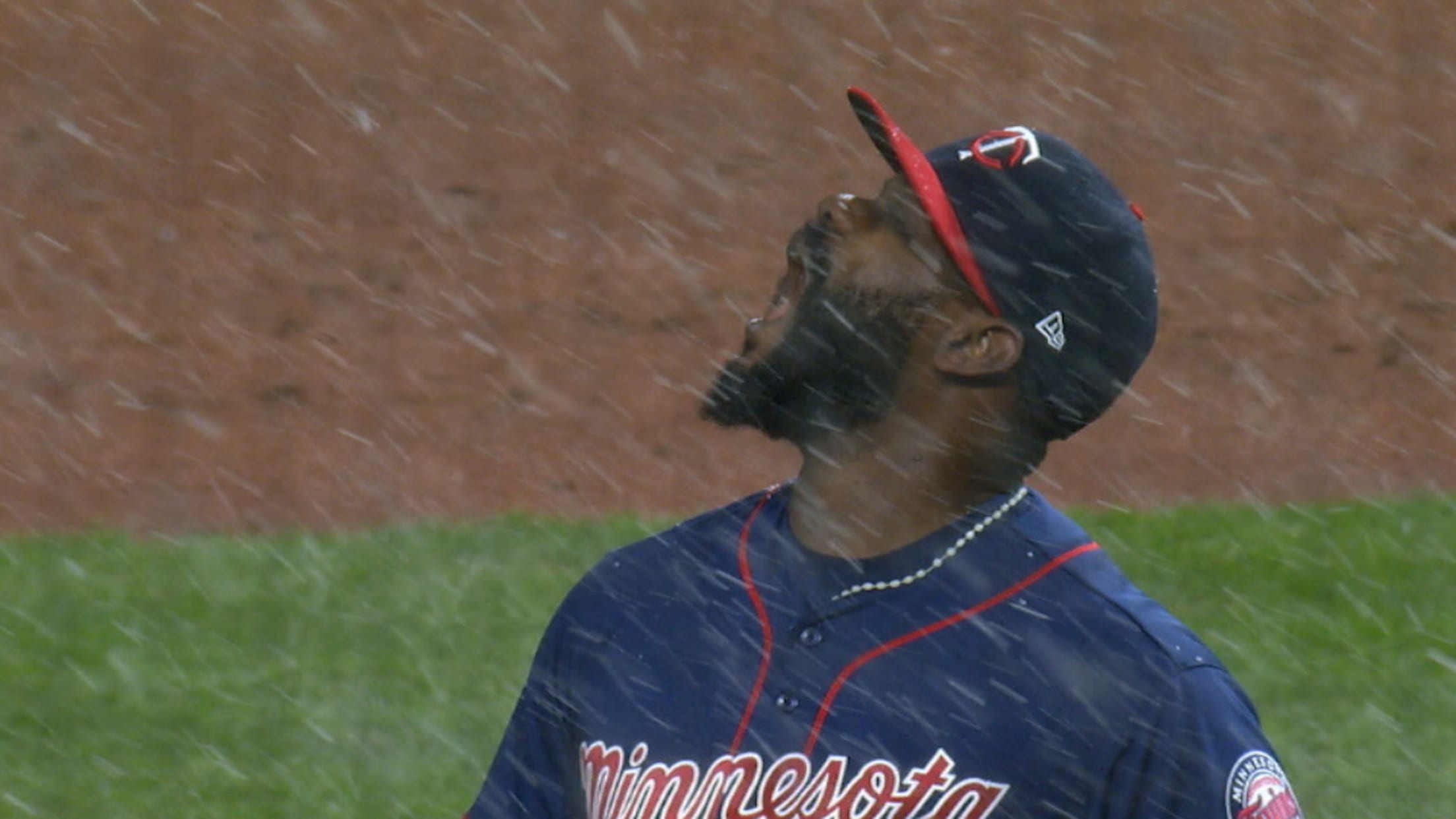 The rhyme tells us we should expect plenty of April showers in anticipation of those May flowers. Given the number of rain delays and postponements in the baseball season so far -- Pittsburgh already had two games rained out during the opening series against the Tigers -- that part has come true.
But in Pittsburgh on Wednesday night, the Twins defeated the Pirates, 7-3, while playing through a wintry mix of snow. Though the flurries came and went, here's what it looked like when Ivan Nova took the hill at the start of the game:
Yeah, that's more of a January thing than an April one.
It was a pretty frigid night, too, with the temperature sitting at 37 degrees at the start of the game, though it felt much colder given 20 mph winds.
Though the Pirates should be getting used to that weather by now -- having not played a game that was warmer than 40 degrees yet -- Francisco Cervelli didn't look like he enjoyed it: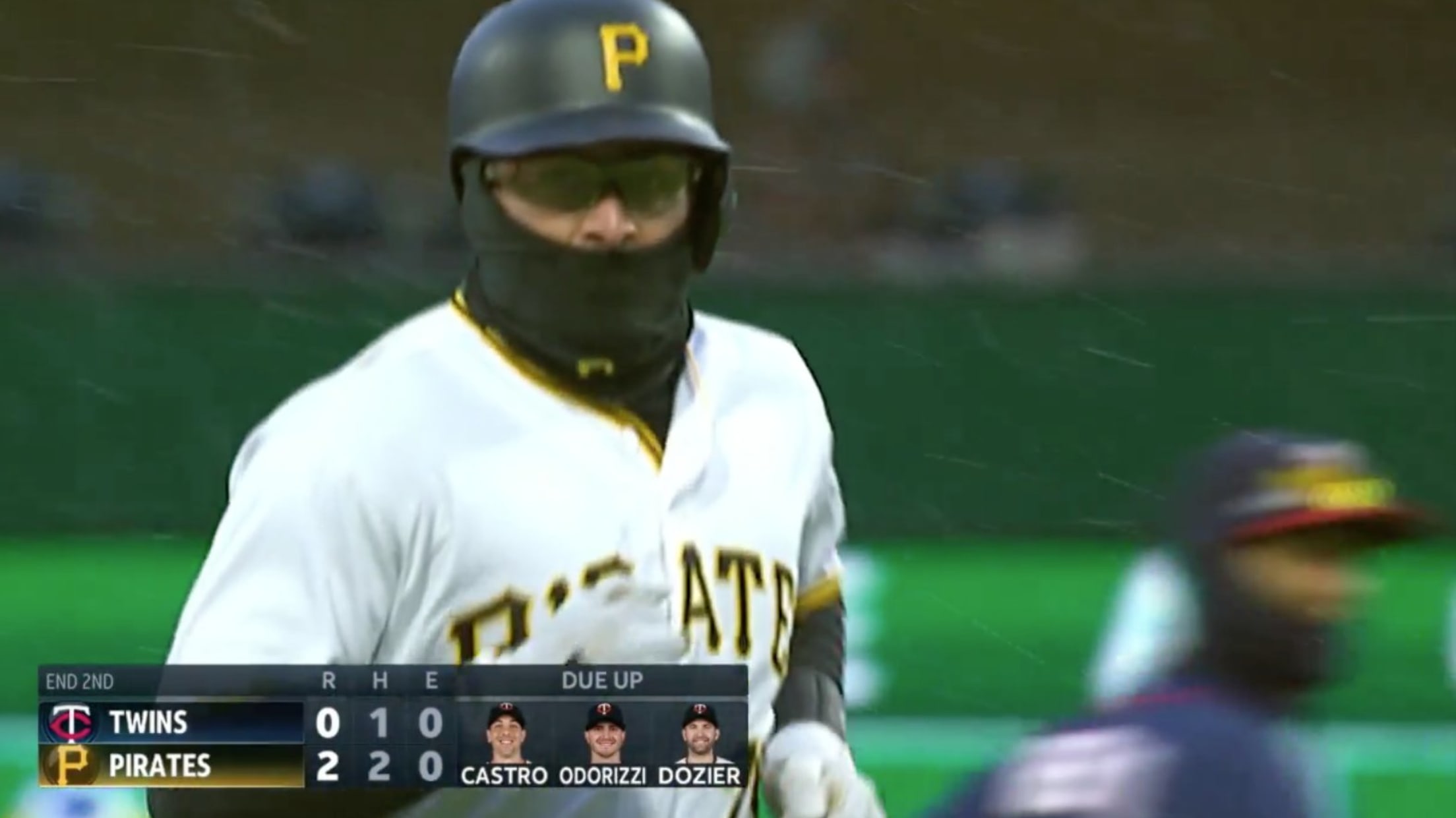 Byron Buxton appeared the same way in the outfield -- and he plays in Minnesota. If you've ever seen "Fargo," you know the Pittsburgh weather is par for the course.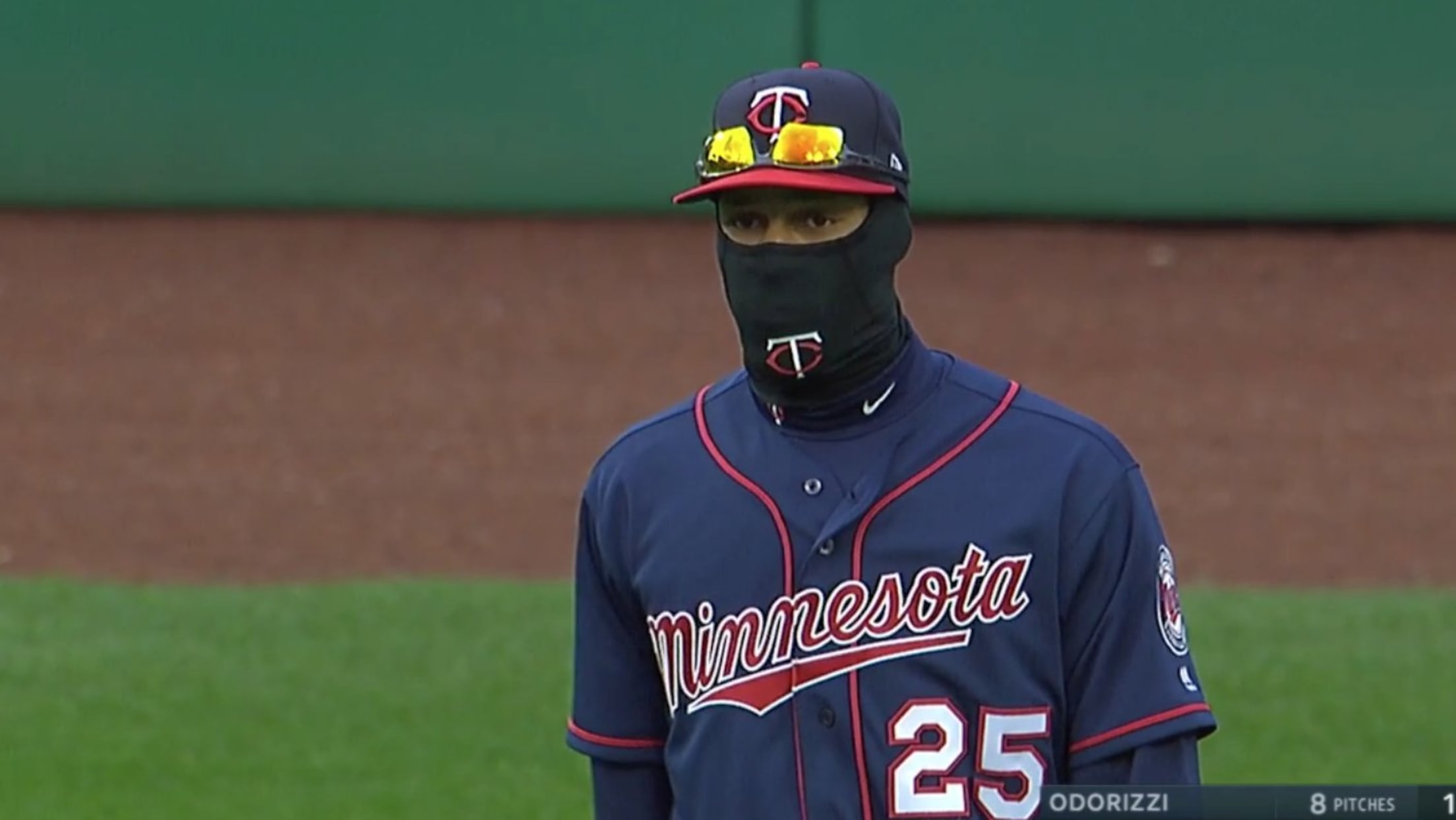 Two homers were smashed into the wind, with Dozier's going high enough into the air to win the "Beat the Wind Chill" game:
Dozier's HR (30 degrees) wins the "Beat the Wind Chill" sweepstakes. https://t.co/8sPLrV7nmG

— Chris Mack (@THEChrisMack) April 4, 2018
"It's one thing to have a temperature like that," Twins starter Jake Odorizzi said after the game. "But when you add in wind and snow, it's an interesting viewpoint out there. It's probably the coldest game I've ever thrown in, in my life. I tried to get a feel for the ball. But I didn't feel comfortable with my release point or a feel for the ball, but it's a good precursor for Minnesota."
The snow made for some messy baseball, too. Eddie Rosario popped the ball up and, with swirling winds and plenty of white things in the sky, Cervelli completely lost the ball.
Dozier understood the struggle. "It wasn't really bad to see until that last inning," Dozier said after the game. "Usually, I'm hoping they hit it to me but in the ninth, I was OK they didn't. Let's just put it that way."
It all culminated in the greatest moment possible: With Twins closer Fernando Rodney on the field to secure the win, he took a pause from his mound duties to try and catch snowflakes on his tongue. Because even adults love snow days.
This is just par for the course for Rodney. "It doesn't surprise me," Twins manager Paul Molitor said about the closer's mid-game snow snack.