Sonny Gray is having trouble with his son's stroller, and he is mildly ashamed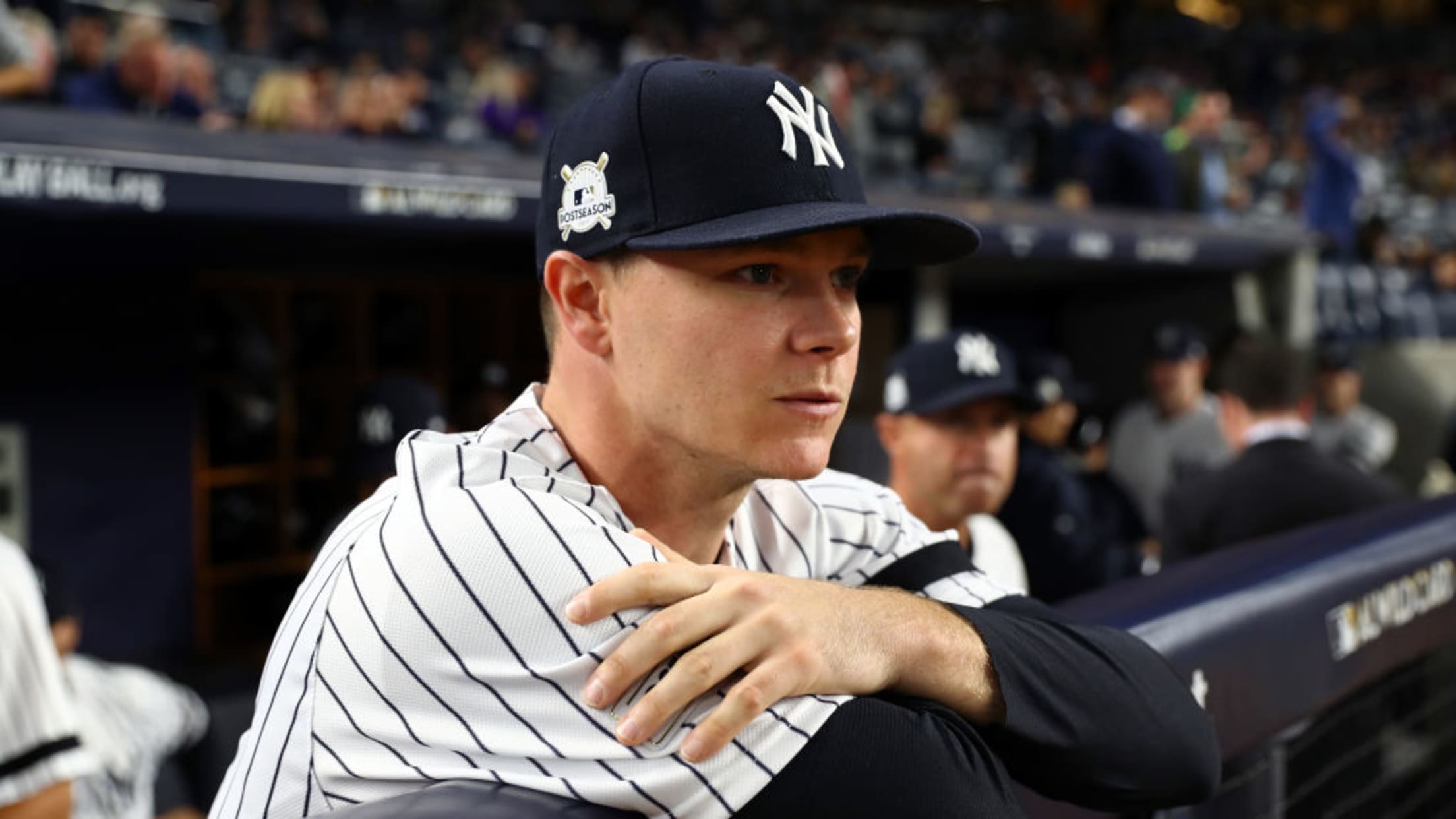 (Alex Trautwig)
When we spend all season watching professional baseball players perform feats of athleticism that we could hardly dream of completing, it can be easy to forget that in some respects, they really are still just like us. Sonny Gray can throw a baseball 95 MPH but when it comes to packing up the car, don't expect too much from the Yankees right-hander.
Here are some other highlights of the last week from some of our favorite baseballers on social media...
Adam Jones is clearly excited about his new teammate Alex Cobb:
😜😜😜 pic.twitter.com/5RMQRvks3c

— 10 (@SimplyAJ10) March 21, 2018
March 21, 2018
Archie Bradley hit us with a devastating Throwback Thursday from his pre-beard days when he was one of the best high school quarterbacks in the country:
While snow seems to be threatening the readiness of a few cold-weather ballparks for Opening Day, the Orioles will be opening 2018 in sunny (if indoor) luxury against Tampa Bay. Kevin Gausman seems happy about it:
Do you think I pitch in the American League East?? #TenMoreDays #AlwaysSunnyInTheTrop ⚾️⚾️ pic.twitter.com/Ypz8XYG98k

— Kevin Gausman (@KevinGausman) March 19, 2018
Dominic Smith is here with some very scientific Twitter polling:
Is 1 for 10 considered a slump? Asking for "research" purposes 🤔 lol

— DOMINIC SMITH (@TheRealSmith22) March 20, 2018
Pretty bold of Jameson Taillon to use a mound visit to discuss pizza toppings, but you gotta respect it:
The White Sox are brimming with uber-prospects up and down the farm system. Michael Kopech is one of them. He throws really hard. Eloy Jiménez is another one. He hits the ball really hard. What happens when they square off?
Mysterious 'ball' on Mars: Where did it come from? pic.twitter.com/UU1j9vCUz5

— Antonio Paris (@AntonioParis) March 16, 2018
Sounds about right.