Here's how Stance envisions the future of MLB socks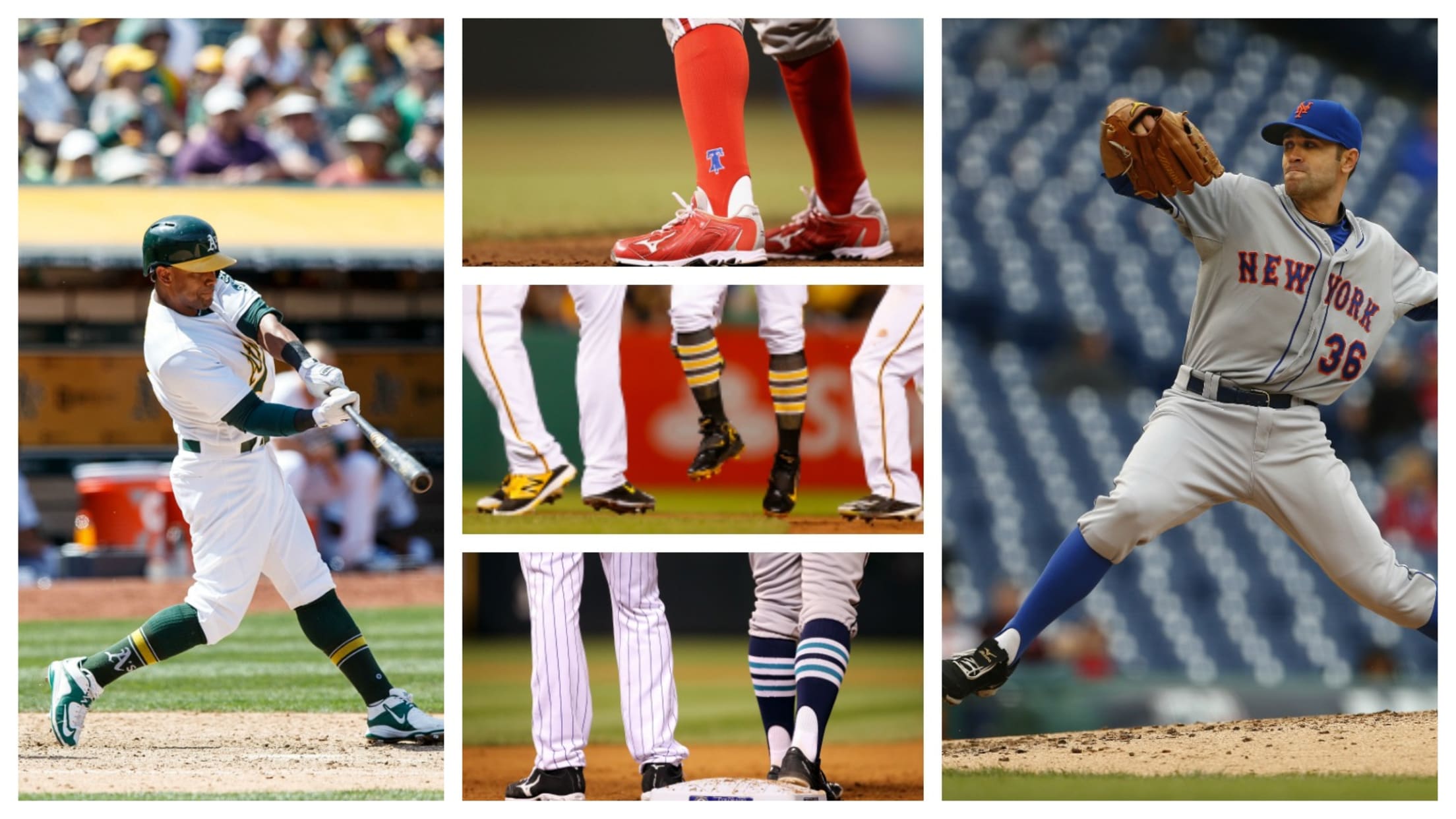 When players step on the field for next month's T-Mobile Home Run Derby, don't forget to direct your gaze down from the massive dingers and take notice of their exciting new hosiery.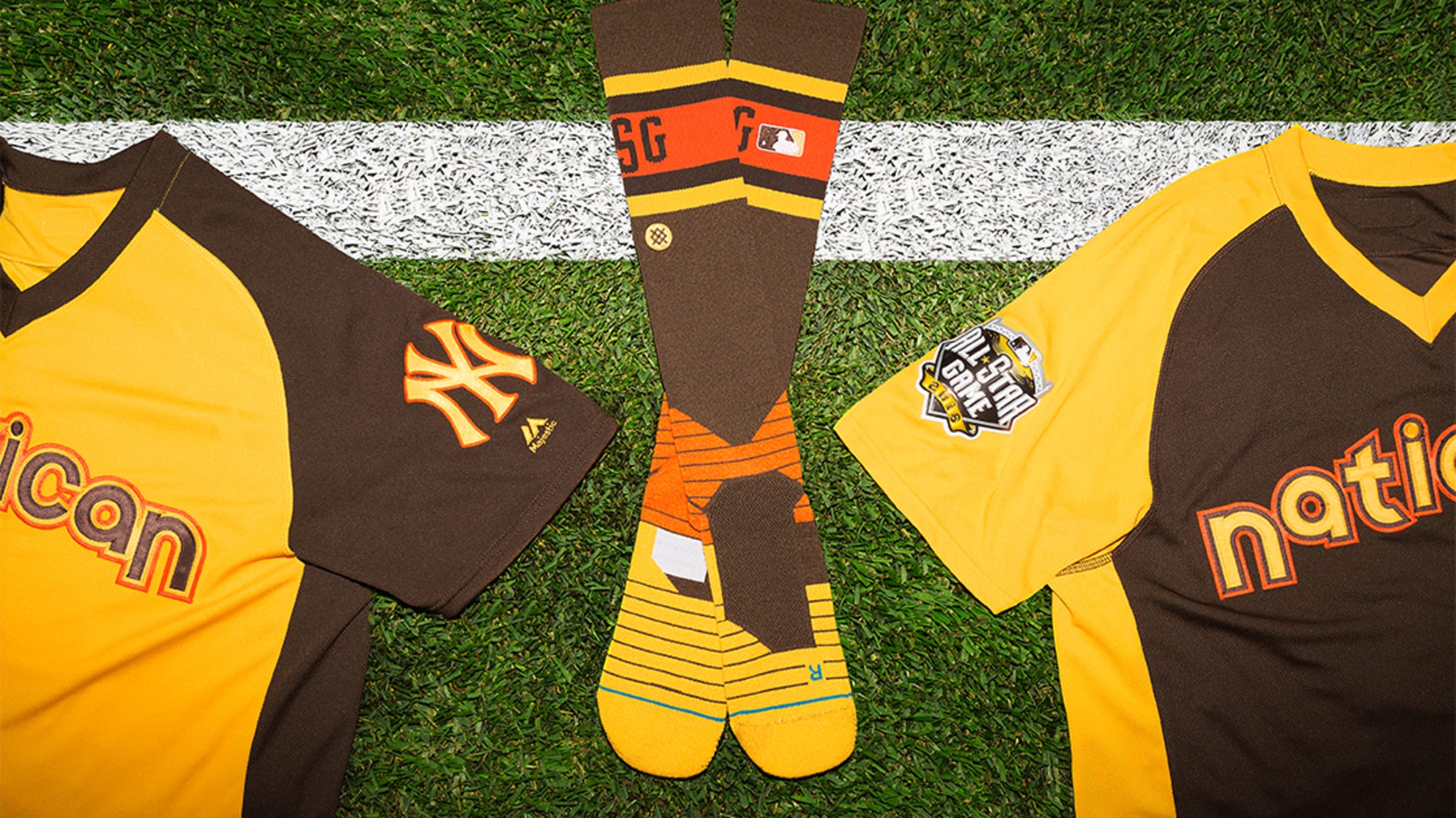 As announced in May, MLB has teamed up with Stance, the company that revolutionized NBA shinwear, to bring some zazz to Major League legs. The new socks will make their official debut at the Derby and All-Star Game, with a full league-wide roll out coming in 2017.
Some players, like A's outfielder Khris Davis, have offered a sneak peek by suiting up in the casual sock that fans can buy right now: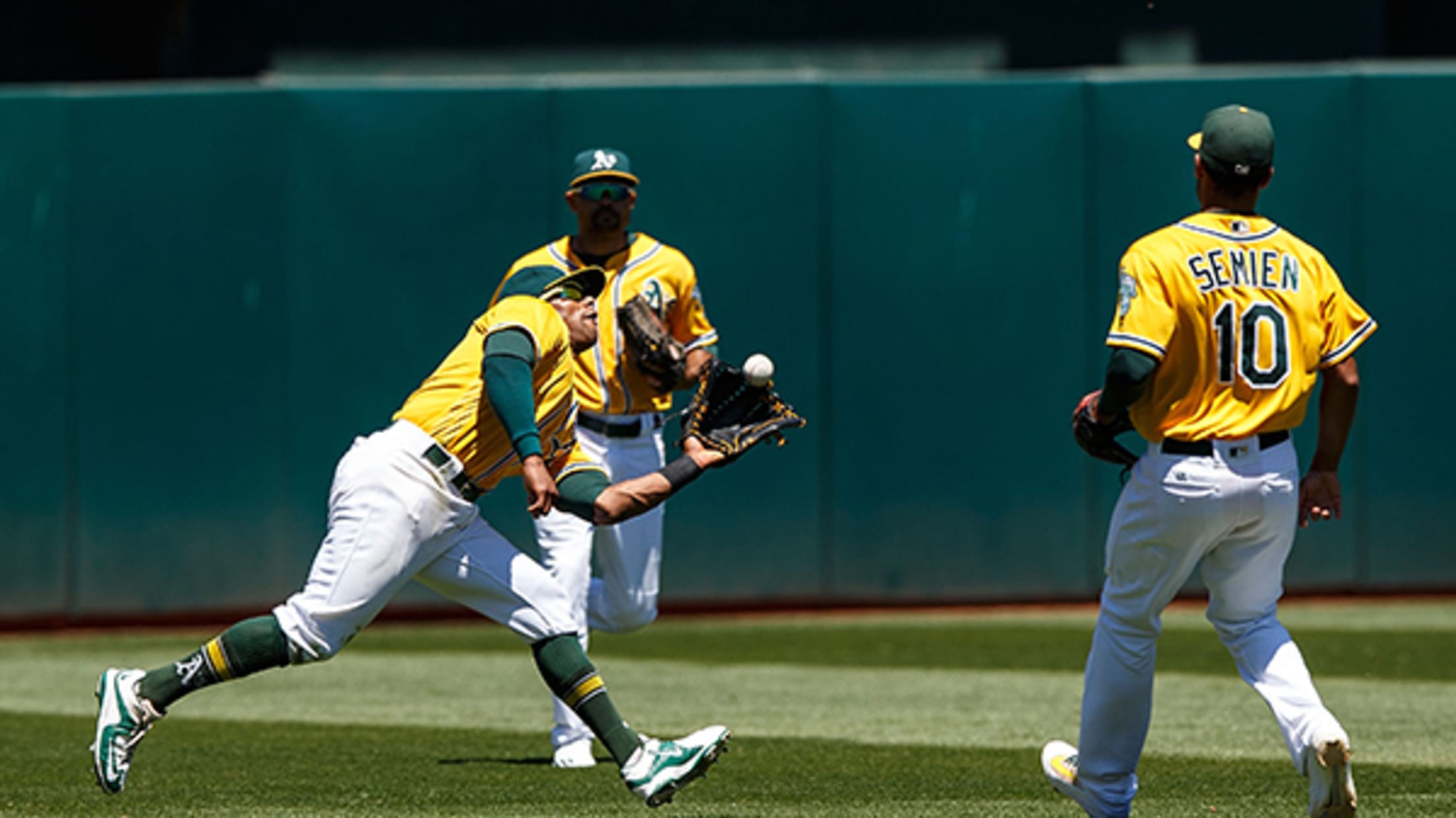 How does Stance envision the future of baseball hoisery? Tzvi Twersky, Stance's category director for basketball and baseball, spoke with MLB.com about baseball sock fashion.
"MLB obviously has those hats," he said. "But there's never been one of those 'I need those socks that Mike Trout's wearing' or 'I really need those socks that Derek Jeter wore.'"
Even if fans were passionate, they had no way to purchase the striped socks that Brad Miller wears or even the ones that Andrew McCutchen designed for the Pirates.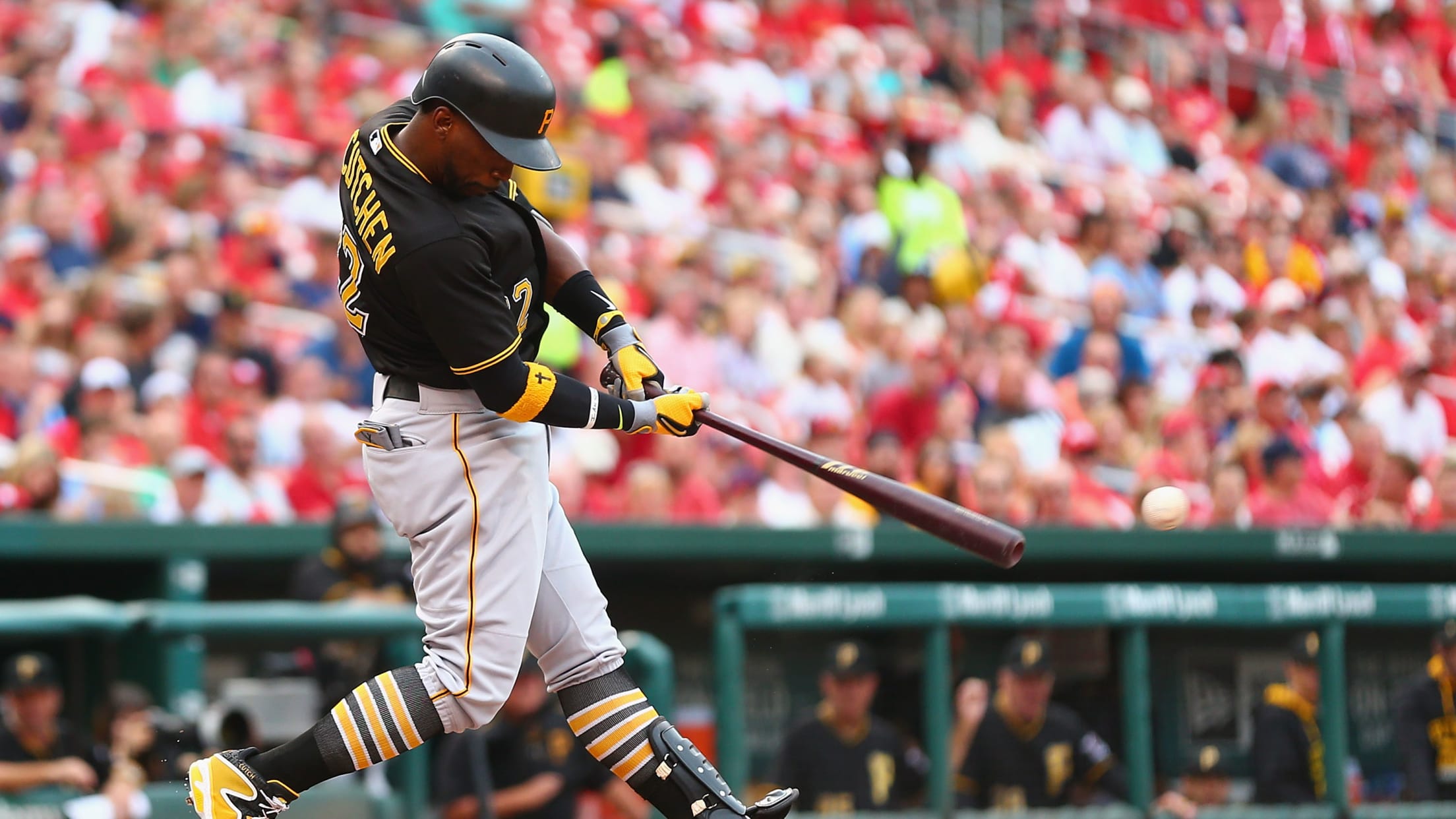 Twersky is confident that'll soon change, and his endless enthusiasm makes it hard to disagree.
"People will be clamoring for the socks that the players are wearing," he said. "It's a whole wing that hasn't been touched."
Plus, Stance's work with the NBA provides a clear blueprint. When the Suns retired Steve Nash's jersey, for example, Stance produced socks featuring an image of the eight-time All-Star.
"All the players wore it and we sold a super limited amount at the stadium and on our website that day," Twersky said. "It was incredible. Everyone was so into it. Everyone was writing about it."
.@SteveNash socks?

STEVE. NASH. SOCKS.

Details >> https://t.co/73GbfVTdRh pic.twitter.com/7JCnkRtWbr

— Phoenix Suns (@Suns) October 29, 2015
Twersky said fans were so excited that Stance received phone calls from people begging for more. Some pairs sold on the secondary market for more than five times the original retail price. That situation repeated itself when the company released socks to honor Daryl "Chocolate Thunder" Dawkins and Ben Wallace.
For Darryl Dawkins Tribute Night this Saturday, @Sixers players will wear these socks pic.twitter.com/lAF8Gp8WAR

— Darren Rovell (@darrenrovell) February 5, 2016
Similar custom sock designs to honor MLB stars and events might eventually become the norm -- Twersky mentioned Vin Scully and David Ortiz as two of his personal dream subjects -- but Stance will test various options over time and gauge response from teams, players and fans.
"We don't want to go from 0-to-100 right away and scare away the franchises and scare away legions of fans," Twersky said. "I think it will be a gradual transition. We want everyone to feel comfortable with what we're doing."
Stance has worked individually with each club and some teams' socks won't look much different next year from what they're wearing now. but Twersky expects designs to grow bolder and bolder with each passing year.
"Some teams are a little more wild, a little more daring, saying 'Let's cook up something that's a little crazy,'" he said. "For us, it's about respecting the tradition of the game but also respecting the future of the game. The most important [thing] is if the players embrace it. If they embrace it, you'll see more guys hiking up their pants and showing off their socks."
Thanks @StanceBaseball for hooking me up! My sock game is on point now! pic.twitter.com/1igNXW4rqt

— Kristopher Negrón (@KNegs17) May 26, 2015
Getting players to buy in isn't only a matter of style. Twersky said Stance has studied baseball movements and optimized their socks for moisture management and targeted cushioning. While NBA players need footwear designed toward constant sprinting up and down the floor, baseball requires quick cuts from a standing position in the field and repeated pivots from the same spot on a swing. Stance aims to increase performance with added cushioning in the areas of the foot most affected by those actions.
"[Players have] never worn a sock designed to stretch a single to a double or for a double-header in August," Twersky said. "It's exciting to see them get their hands on this piece of equipment made for them."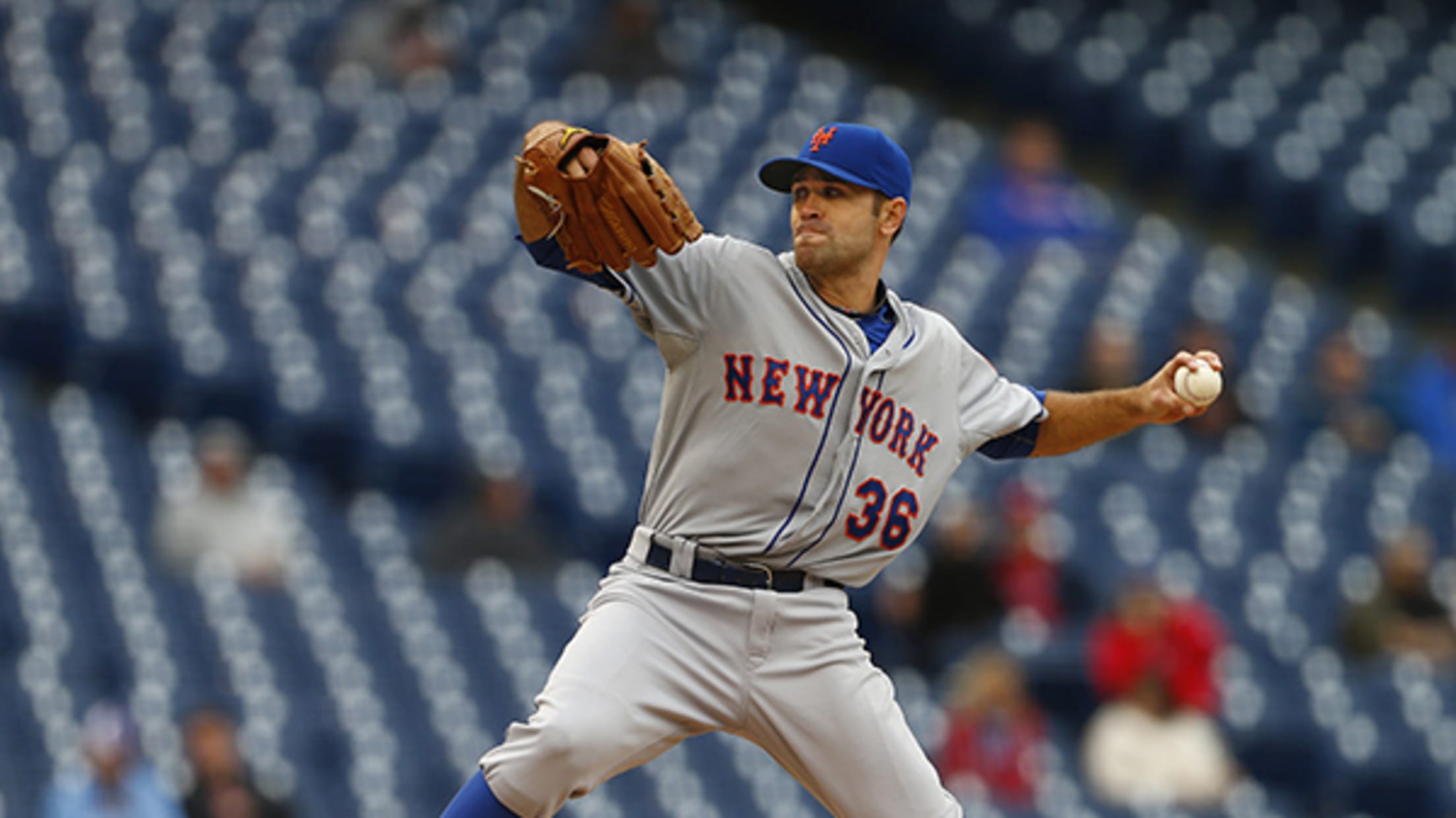 One effect of the switch to Stance could be the end of true stirrup socks. While a few players -- including Mets reliever Sean Gilmartin and Rays shortstop Brad Miller -- still favor the traditional look, Twersky's research discovered that much of the stock in clubhouses is left over from at least a decade ago. Not only is demand low, but the way the stirrup loops under the foot is "not ideal for a performance sock."
Twersky cautioned that, while stirrups aren't in the current plans, Stance is also "not closing the door on it." It's also easy to see an homage to the stirrup look in the 'V' shaped cutout on this year's Derby and All-Star socks. Twersky pointed out that the design also resembles the shape of home plate.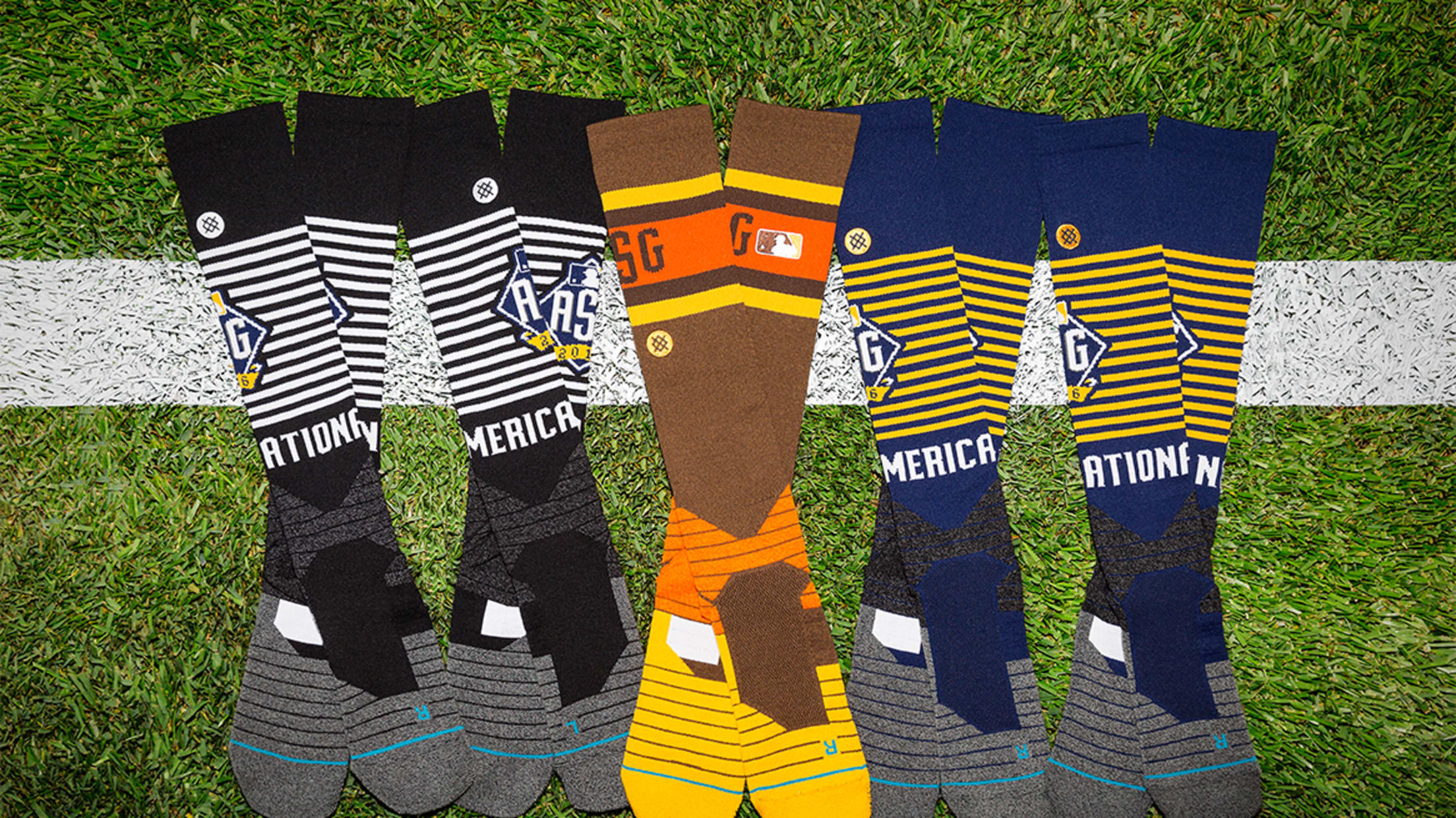 "We wanted everything to tie back to the game," he said. "We wanted every single aspect of the sock to tell a story."