Who wore it better: Gregory Polanco or Starling Marte?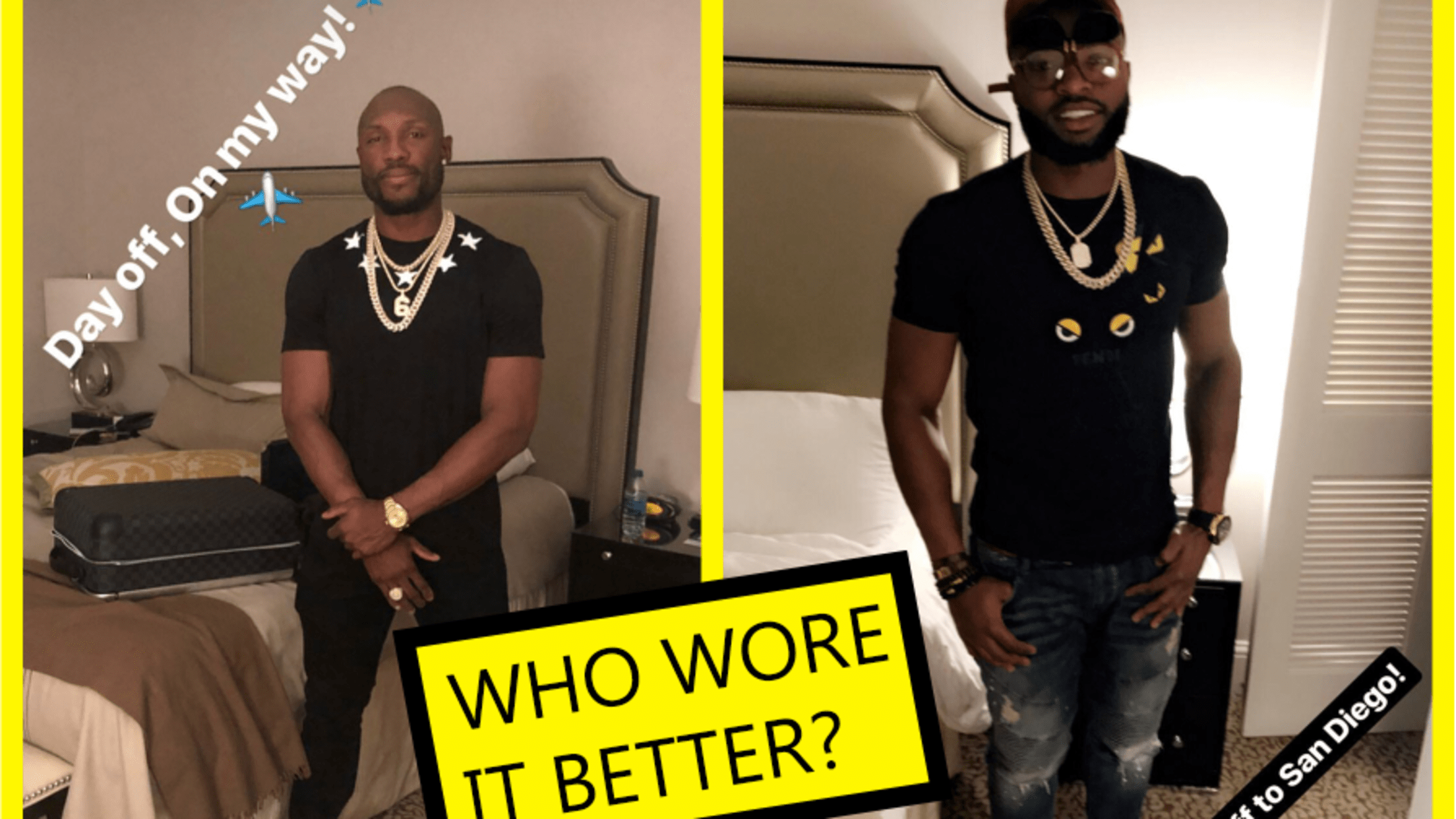 The Pirates are currently en route from New York to San Diego to start a three-game set against the Padres. For a few of the Pirates, playing in Petco Park will be a super-cool homecoming.
But for a couple of the non-San Diego-bred Pirates, this road trip presented a good opportunity to flash some style. Outfielders Starling Marte and Gregory Polanco both posted pictures of themselves making some pretty strong fashion choices.
Who wore it better? I'd probably lean towards Marte just because of the shoes, but let us know who you think had the better outfit in the poll below.
Teams in this article:
Players in this article: