Can Tim Lincecum join these 5 elite starters who became top relievers?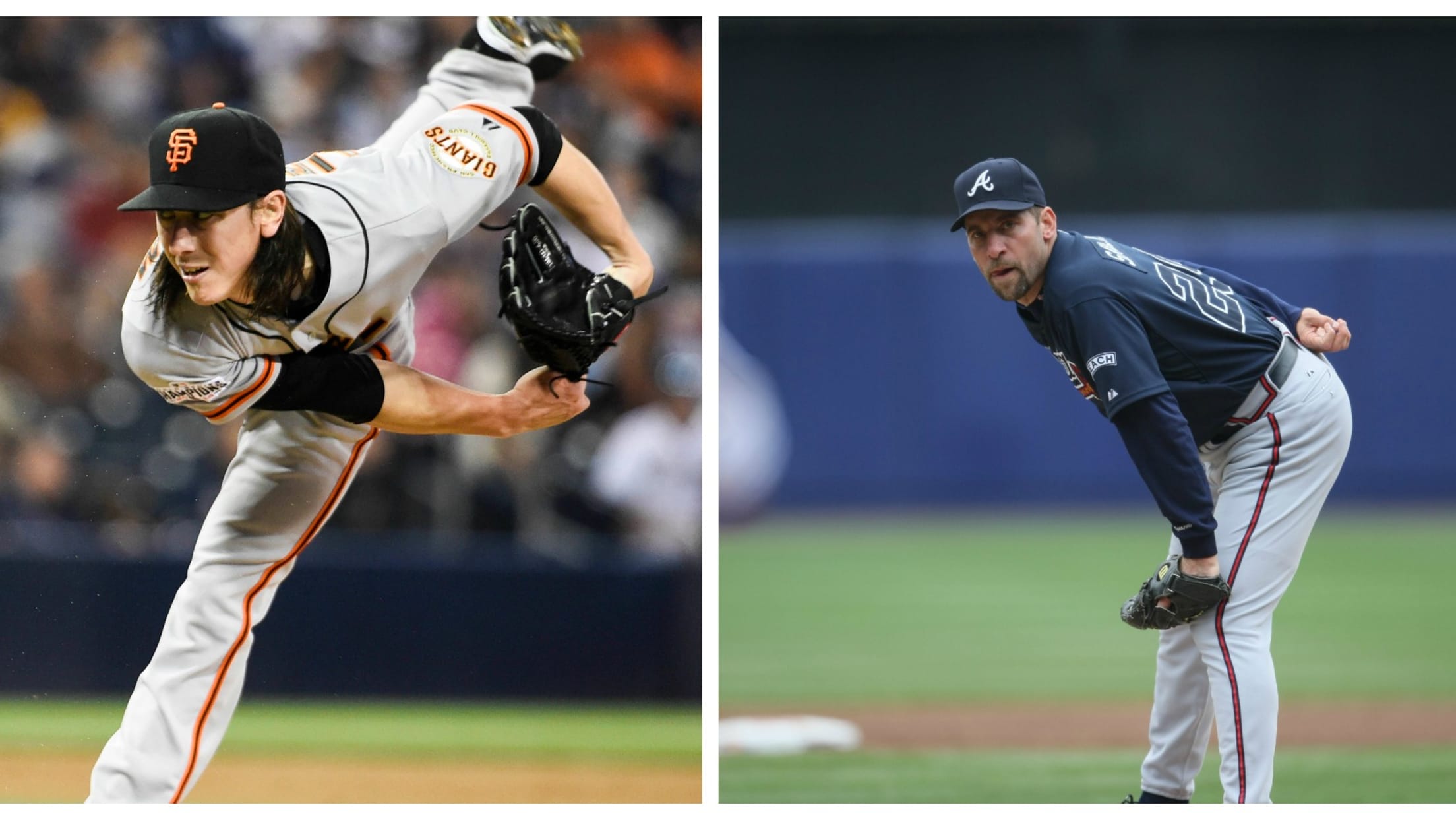 Tim Lincecum was officially signed by the Rangers on Wednesday. The former two-time Cy Young Award-winning starter, who was adored by anybody who ever watched him, will attempt to make the rare switch to reliever. He's been dominant in the role before -- although it was in a short sample size six years ago. What other dominant starters have made the move from the rotation to the bullpen with great success? Here are five in recent history.
John Smoltz
After tallying a 3.53 ERA, 157 wins and an NL Cy Young Award in his first 11 seasons as a starter, Smoltz underwent Tommy John surgery and was moved to the closer role to limit his innings. The 34-year-old was almost immediately effective -- setting the NL saves record by recording 55 in his first full year at his new position (he saved 45 and 44 the next two years). His fastball, splitter and slider became even sharper in his limited appearances, and he improved so much post-surgery that he was moved back to the starter role for the final five years of his career. Smoltz's trajectory is probably the most similar to Lincecum's -- both won Cy Youngs as starters, both took a year off post-surgery and both were about the same age when they made their transformations.
Dennis Eckersley

Most people born in the '90s probably only remember Eckersley as a dominant reliever. But like Smoltz, for the first 11 years of his career, the long-haired mustachioed hurler was an elite starter. Eck won 151 games, while compiling a 3.67 ERA and 111 ERA+ during his rotation days. He was an All-Star twice and finished in the top seven of the Cy Young vote two times. Upon his trade from the Cubs to the A's in 1987, Tony La Russa decided to move Eckersley to the bullpen in what ended up being a brilliant move. The Hall of Famer led the league in saves twice and finished with 390 in 11 seasons.
Tom Gordon
The father of Dee won 138 games as a starter and saved 158 games as a closer. He finished second in the AL Rookie of the Year voting in 1989, going 17-9 with a 3.64 ERA and 153 strikeouts. The year he became a full-time closer in 1998, Flash led baseball with 46 saves -- including a then-MLB record 42 straight -- leading the Red Sox to their first postseason in three years. His newfound success in '98 earned him an All-Star nod and MVP votes.
Kerry Wood

After exploding upon the scene with a 20-strikeout game and Rookie of the Year honors in 1998, Wood suffered elbow injuries and missed all of his sophomore season. The fireballing starter came back with a vengeance -- striking out 217, 217 and a league-leading 266 from 2001-03, making the NL All-Star team that last year. Unfortunately, arm wear and tear caught up to Wood and he was moved to the bullpen in '07. Wood flourished during his six seasons in a relief role, putting up a 3.59 ERA in 263 1/3 innings. He had 34 saves in '08, 20 in '09 and 63 total. He even had his own fan-made song about the transition.
Bob Stanley

Stanley Steamer (that's really his nickname) was more of an interesting case, as his career was shorter than the others and he bounced around much more between starter and reliever. From 1977-80, the Red Sox right-hander won 49 games and earned an ERA+ of 123. He received Cy Young and MVP votes in 1978 (15-2, 2.60 ERA, 10 saves). The sinkerballer was also an All-Star closer, racking up 132 saves in nine mostly full-time years out of the bullpen. Although he's a Red Sox Hall of Famer, he's probably most known for being on the mound during this tiny little moment in history.
Teams in this article:
Players in this article: