Steph Curry's alma mater Davidson is on a magical run in the NCAA baseball tournament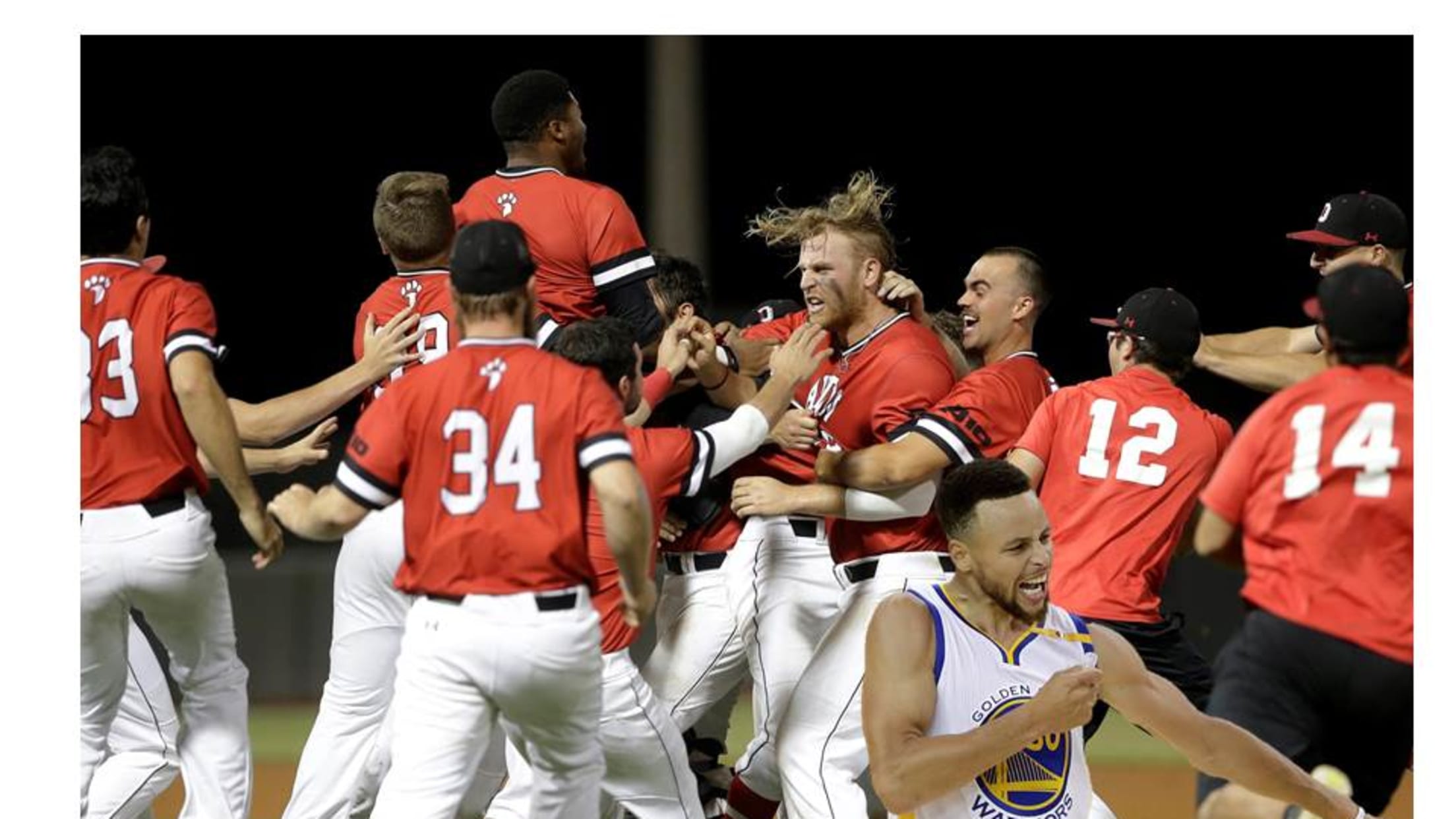 The Warriors beat the Cavs pretty handily in Game 2 of the NBA Finals on Sunday night. Steph Curry scored 32 points, including this dosey-doe, where'd-he-go drive on LeBron James. Chef Curry approves of this roast.
Not only was it a good night for Curry, but it was also a magical one for his alma mater Davidson in the NCAA Tournament. The No. 4 seed, playing in its first NCAA tourney in 115 (!) years, knocked off the No. 1-seeded UNC for the second time in three days on Sunday to advance to the Super Regionals. The Wildcats won, 2-1, helped by this clutch throw in the ninth inning:
Bottom 9... Up 1... Single to RF...

Enter Will Robertson. Guns the tying run at the PLATE! #RoadToOmaha pic.twitter.com/PG2koPpXYD

— NCAA Baseball (@NCAACWS) June 5, 2017
And some fantastic defense for the final out:
CELEBRATE LIKE YOU'VE NEVER CELEBRATED BEFORE!!

Davidson is heading to Super Regionals for the FIRST TIME EVER! #RoadToOmaha pic.twitter.com/InhMJpl5al

— NCAA Baseball (@NCAACWS) June 5, 2017
Will Steph's Warriors and Davidson both wind up champions? Can Steph complete a quick sweep and come out of the bullpen to close out games for the Cats?
No, that last question is impossible, but we'll be sure to keep you updated on the former.