Joe Mauer had a surprising guest for his number retirement ceremony: rapper T.I.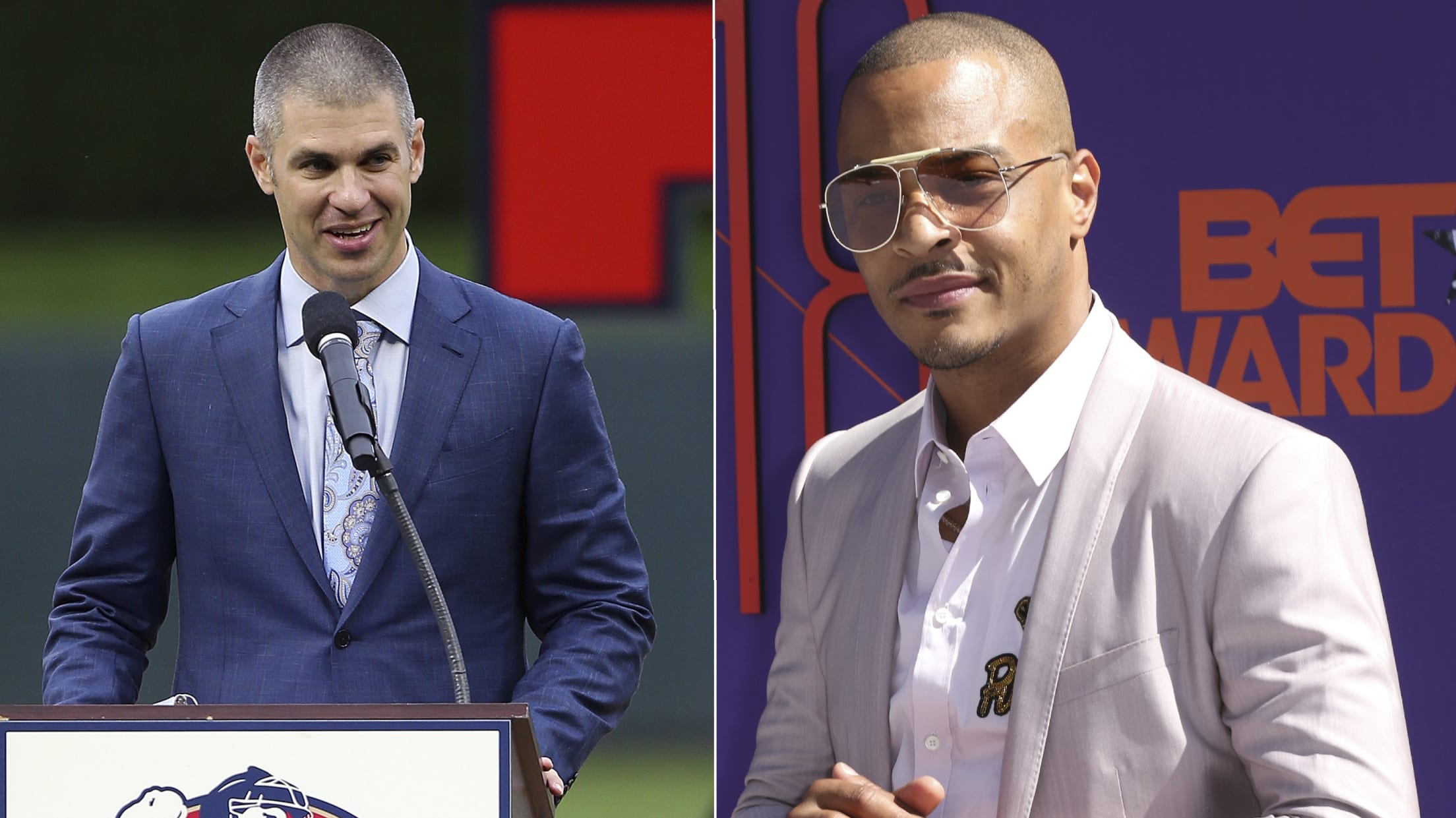 The stars were out at Target Field on Saturday, as the Twins honored the career of hometown hero Joe Mauer by retiring his No. 7. The faces at the ballpark were mostly familiar for Twins fans.
Franchise icons entered the field to a rousing ovation ...
The #MNTwins Legends. #RESPEC7 #JM7 pic.twitter.com/cnxHzeX8KA

— Minnesota Twins (@Twins) June 15, 2019
... plenty of Mauer's old pals from the 2000s and 2010s joined in on the fun ...
... and longtime partner-in-crime Justin Morneau offered some kind words.
"You were a catcher who won 3 batting titles in the American League, when nobody had ever won one." - @JustinMorneau #RESPEC7 #JM7 pic.twitter.com/xxDFmdtiqi

— Minnesota Twins (@Twins) June 15, 2019
However, one man made an appearance who never suited up for the Twins -- or any baseball team, for that matter.
Rapper T.I. is as entwined with Mauer's career as almost anyone. That's because Mauer used his hit single, "What You Know" as his walk-up music for his entire career, and it was key to one of the presents given to him by the Twins.
Here is a closer look at the gift the @Twins players gave Joe Mauer tonight. #WhatYouKnow pic.twitter.com/SMLz0ecB1j

— Dustin Morse (@morsecode) June 16, 2019
So, it was only appropriate for T.I. to make a video appearance congratulating Mauer on his career and thanking him for his never-wavering support:
Oh, wow - it's T.I.!

What you know about that? #RESPEC7 #JM7 pic.twitter.com/GYt9ficoHv

— Minnesota Twins (@Twins) June 16, 2019
Now, we just need to see Mauer take a selfie with T.I. sometime down the road. Just think of how weird and wonderful it would be.
Andrew Mearns is a writer for Cut4 whose baseball obsession was born from the shattered dreams of Mike Mussina's perfect game attempt in 2001. He has a startling memory of World Series highlights that barely functions as a party trick.
Teams in this article:
Topics in this article: