The 300/300 club is very exclusive, but which active players could join it next?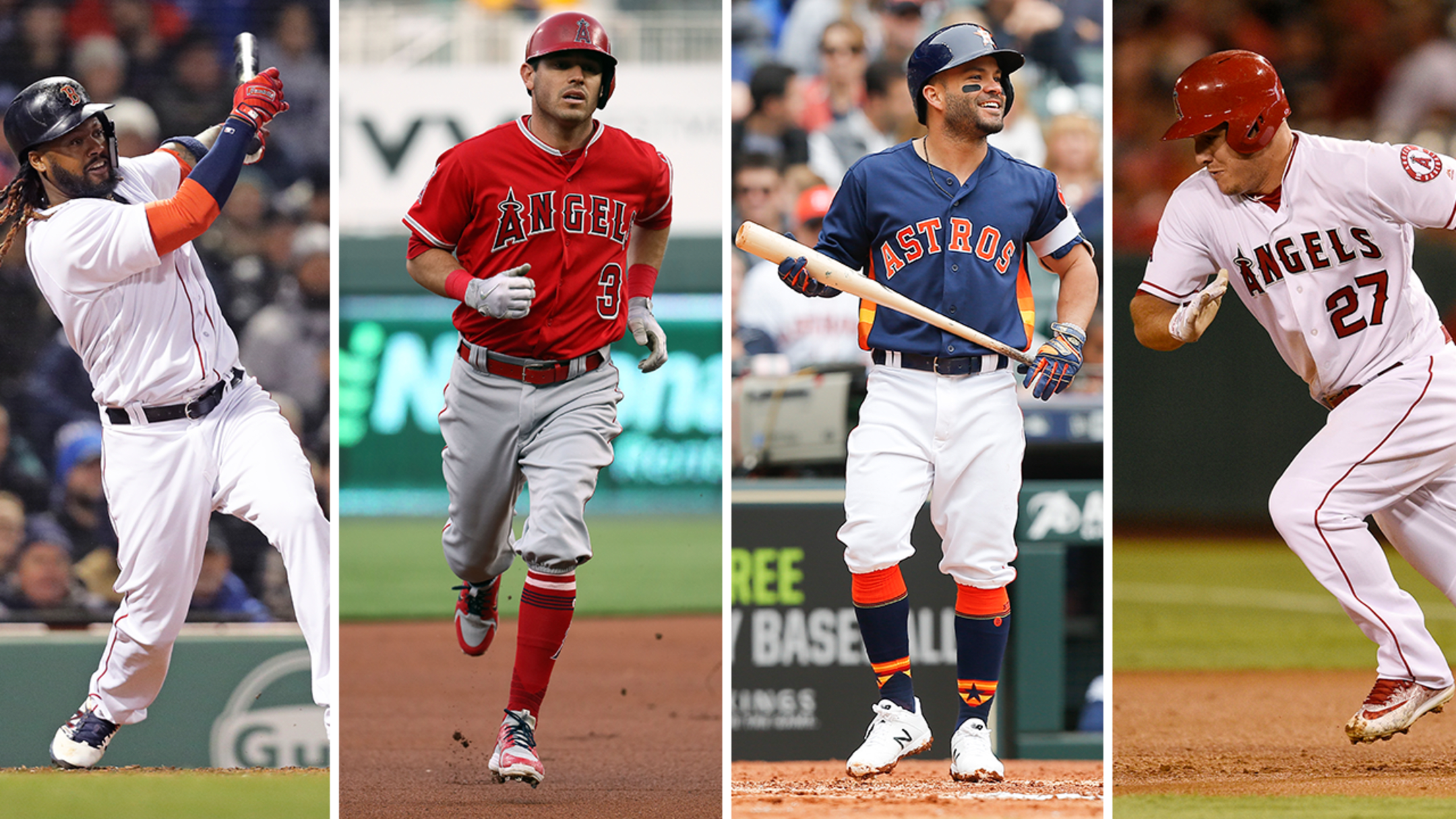 The 300/300 Club is one of baseball's most exclusive, most impressive and most interesting groups. Reaching 300 homers or 300 steals in a career are great achievements on their own, but to do both in one career is an extraordinary feat that only eight big leaguers have accomplished.
Earning membership into this club in today's era of baseball is arguably more difficult now than it used to be, as the game has shifted away from steals and more toward the long ball. As a result, we're seeing traditional power/speed players like Andrew McCutchen and Ryan Braun adopt a more passive approach on the bases around age 30, choosing to focus more on producing power at the plate. To put it more simply: Steals are risky, hitting the ball over the fence is not.

With that in mind, let's take a look at these six potential 300/300 dudes:
Hanley Ramirez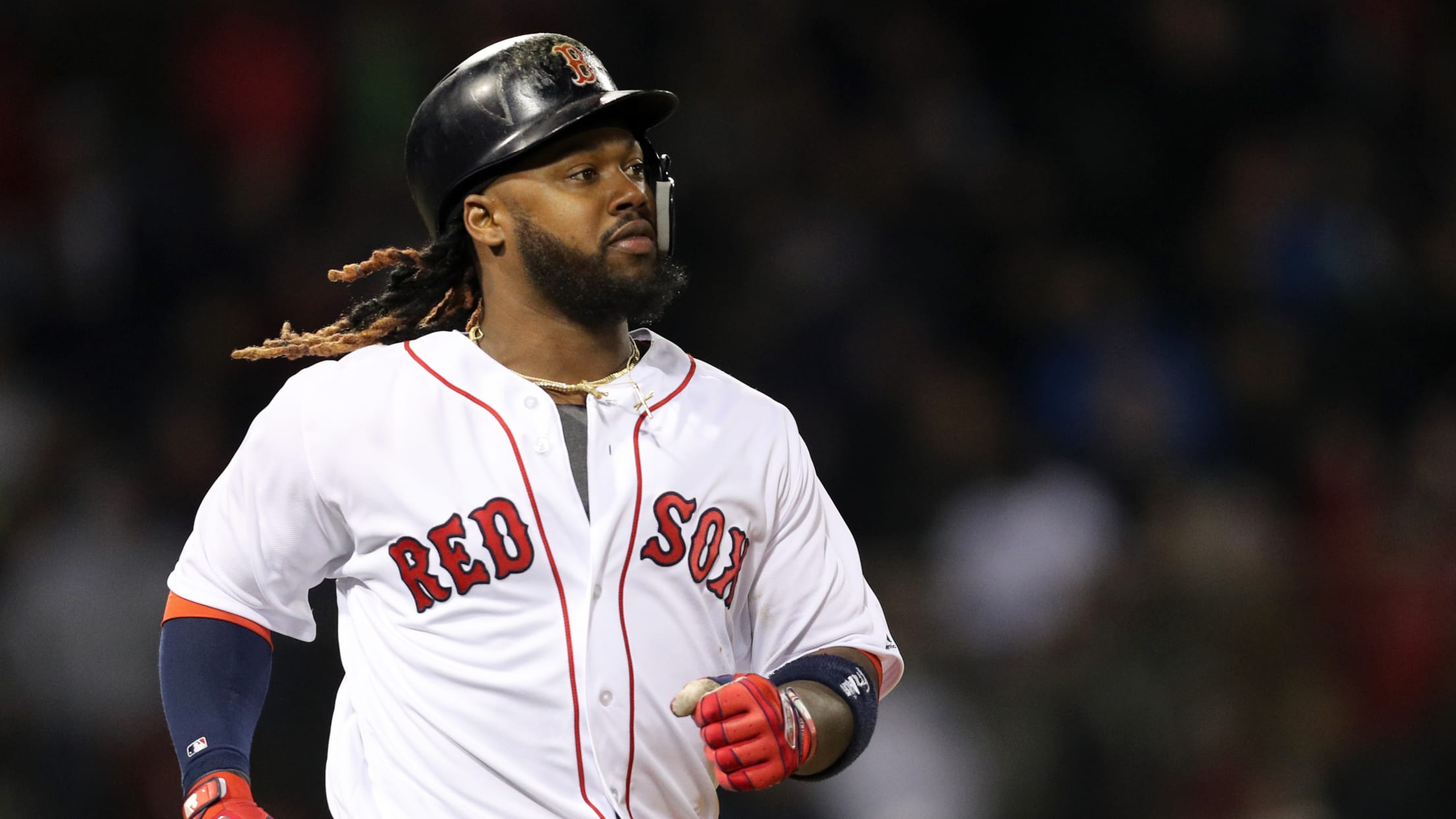 Age: 34
Home Runs: 266 HR
Stolen Bases: 280 SB
It feels like a long time ago in a galaxy far away, but Ramirez used to be one of the most prolific basestealers in the game. He stole 51 bags in both of his first two big league seasons, and by his fourth full season, he'd already racked up 103 homers and 164 stolen bases -- a rate that made him look like a shoo-in for the 300/300 club. But as he aged and dealt with a series of injuries, Ramirez's game changed significantly, He's stolen only 43 bags since the start of the 2013 season.
As of this moment, Ramirez is only 35 dingers and 20 bags away from membership. After only one steal last year, HanRam already has three bags so far this season, so maybe he's aware how close he is to history. We firmly believe that if Hanley plays close to everyday for two or three more seasons, he's got a great shot of becoming the ninth member of the 300/300 club.
Ian Kinsler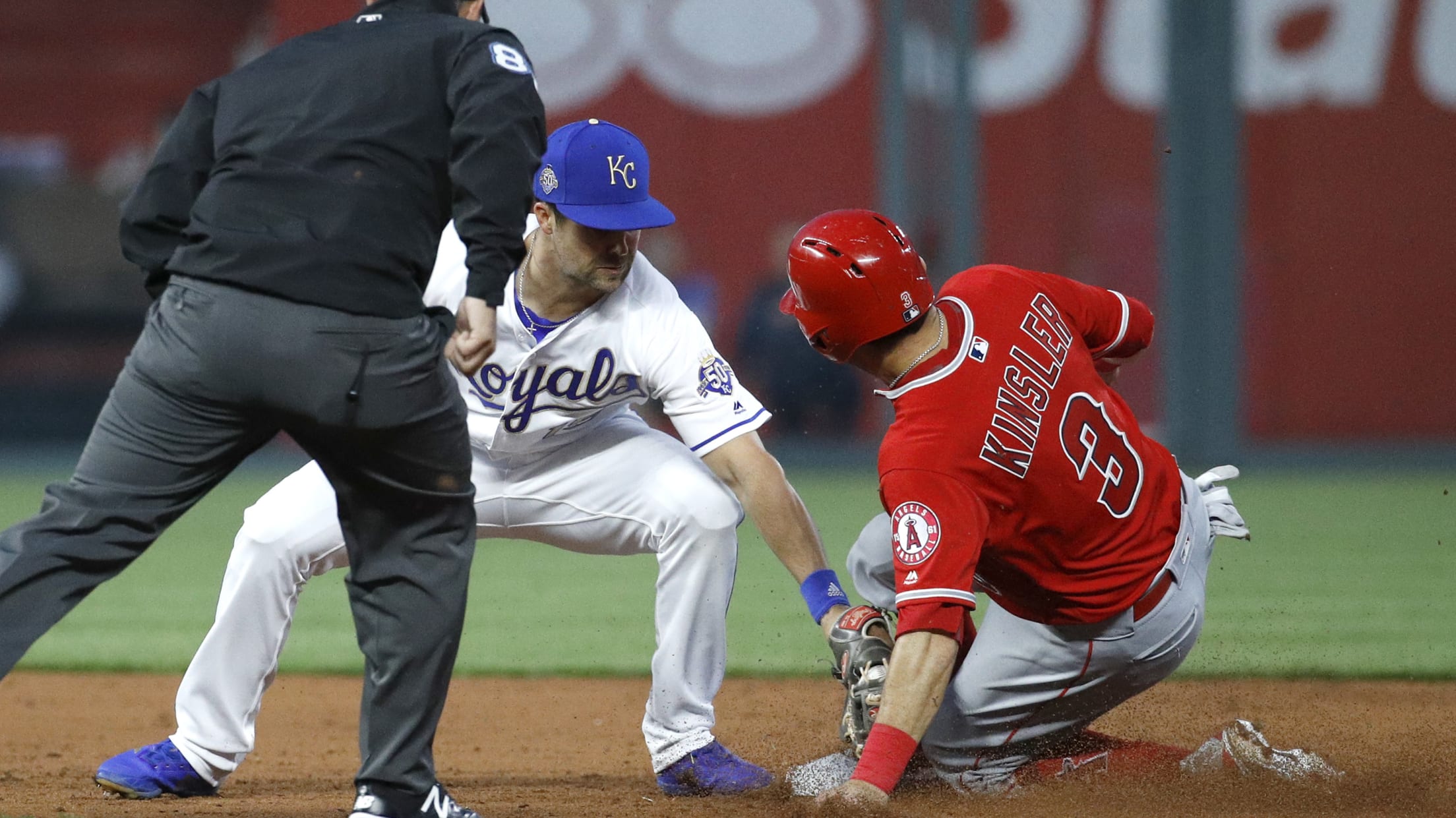 Age: 35
Home Runs: 235 HR
Stolen Bases: 227 SB
Alongside Ramirez, Kinsler is the only other active member of the 200/200 club, an outstanding feat in its own right. Unlike HanRam, who piled up steals early and dingers late, Kinsler has been consistent on both fronts for his whole career. It's probably a stretch to think that he will actually get to 300/300 -- he'd need to keep up his current pace for another five years or so to reach that level -- but he's bucked the aging curve so far, so who knows?
José Altuve
Age: 27
Home Runs: 84
Stolen Bases: 232
The reigning AL MVP has a unique case for 300/300. Altuve is essentially a shoo-in for 300 career steals -- he's had at least 30 steals every full season of his career and only needs 68 more to reach 300. The dinger side of things is where Altuve has some work to do.
Despite the power surge he's experienced over the last two seasons, he only has 84 taters so far in his career and would need to average 24 homers for the next nine seasons to reach 300. It's not completely out of the question to think Altuve adds enough power to his game over the second half of his career to reach 300 homers, it just might take a while to get there.
Mike Trout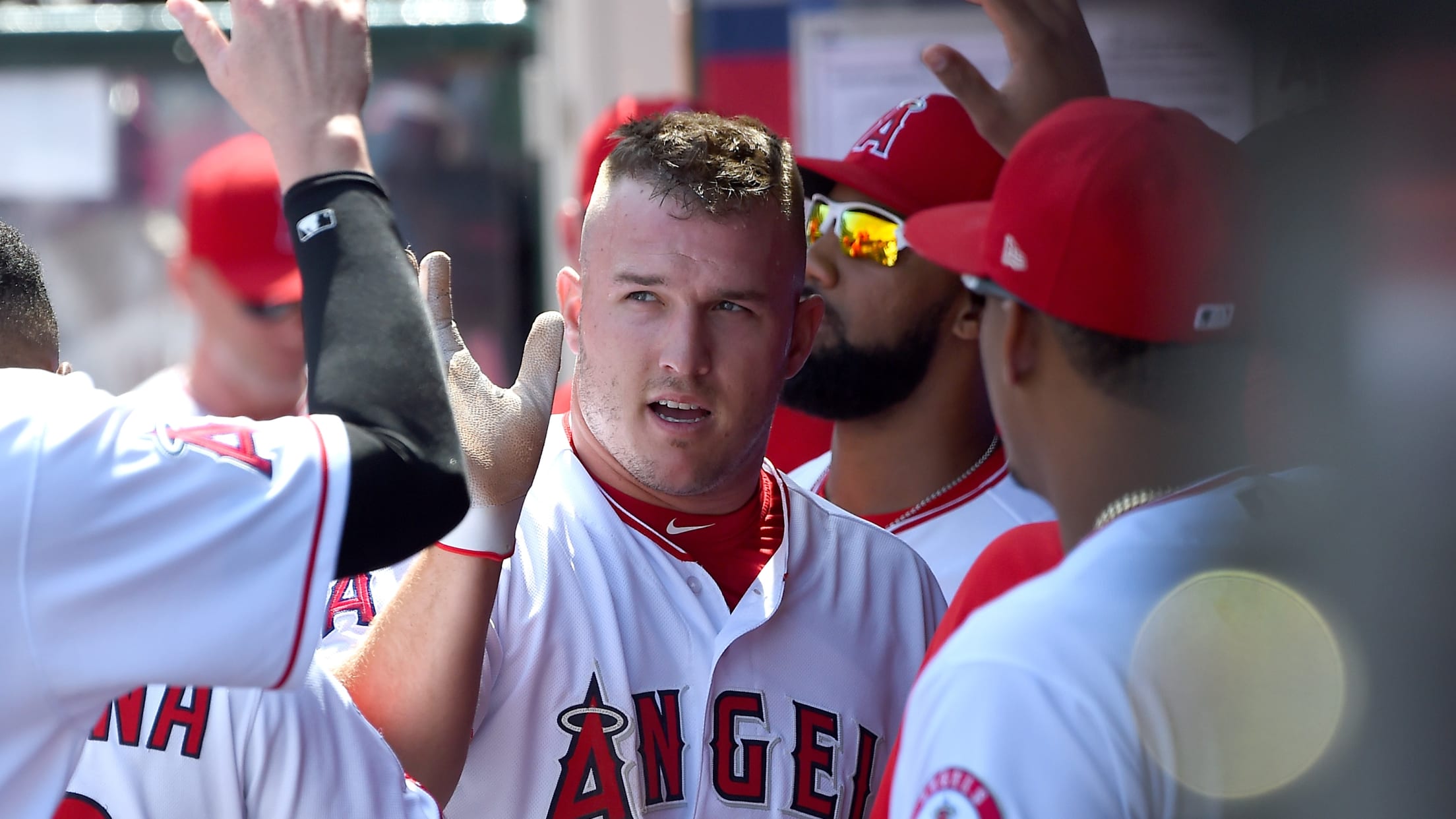 Age: 26
Home Runs: 207
Stolen Bases: 167
Trout is so good.
Despite being only 26, he already has more career home runs than McCutchen and more stolen bases than Curtis Granderson. If he continues his current pace, he'll get to 300 home runs by the end of his age-28 season and 300 steals by the end of his age-30 season.
The cooler question surrounding the Fish God is whether he'll continue to be productive enough to join Barry Bonds as the second member of the 400/400 club.
Andrew Benintendi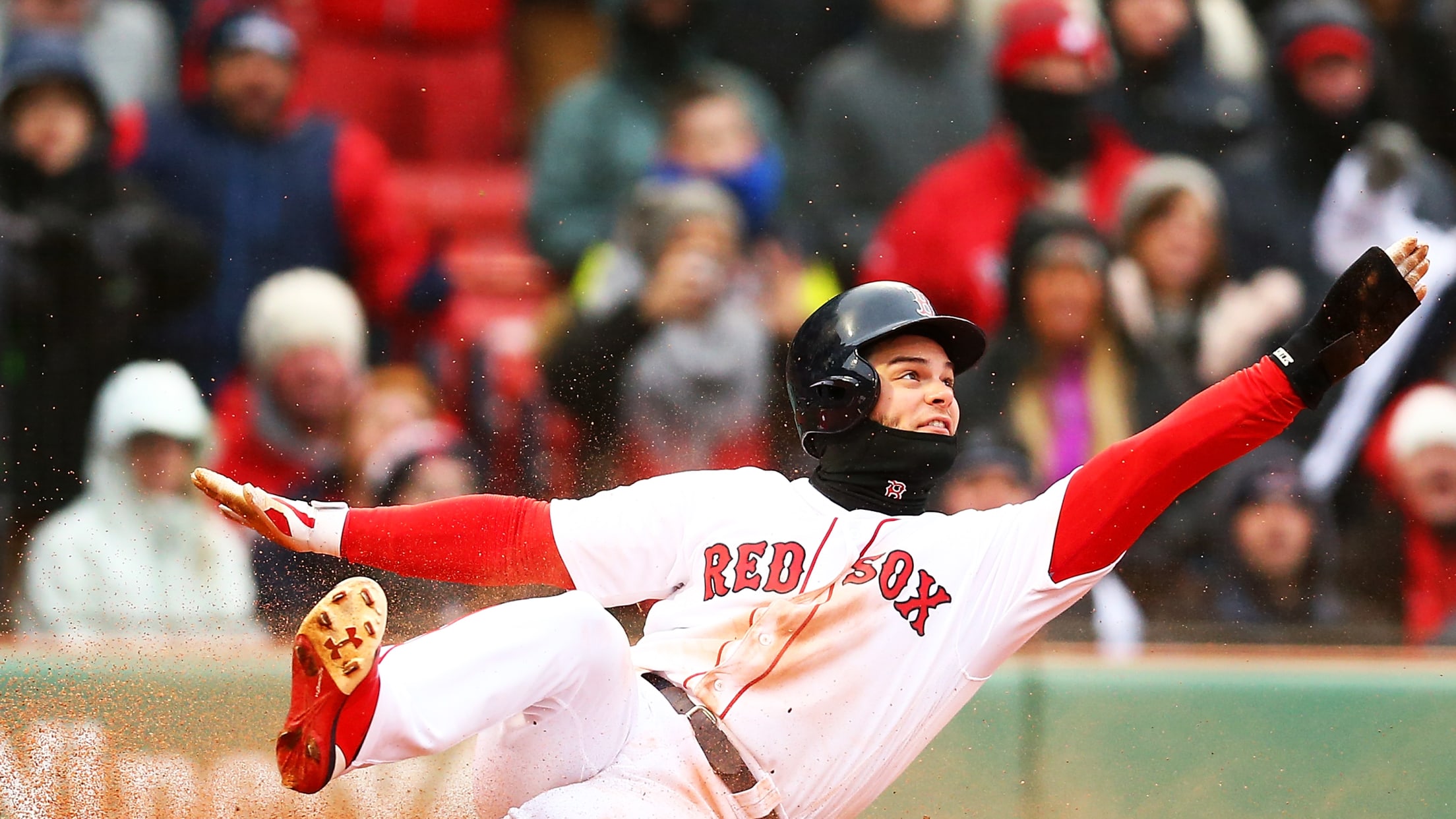 Age: 23
Home Runs: 22
Stolen Bases: 23
Yeah, yeah, yeah. It's obviously way too early to actually extrapolate Mr. Benintendi's numbers and predict 300/300 with any type of confidence. But the second-year Red Sox outfielder was one of only nine players last season who put up 20 steals and 20 dingers, and he was only a rookie. Fourteen more years of putting up exactly 20/20 seasons and Benintendi will get to the 300/300 club on the final day of the 2032 season ... and Bartolo Colon will probably still be pitching.
Ronald Acuña Jr.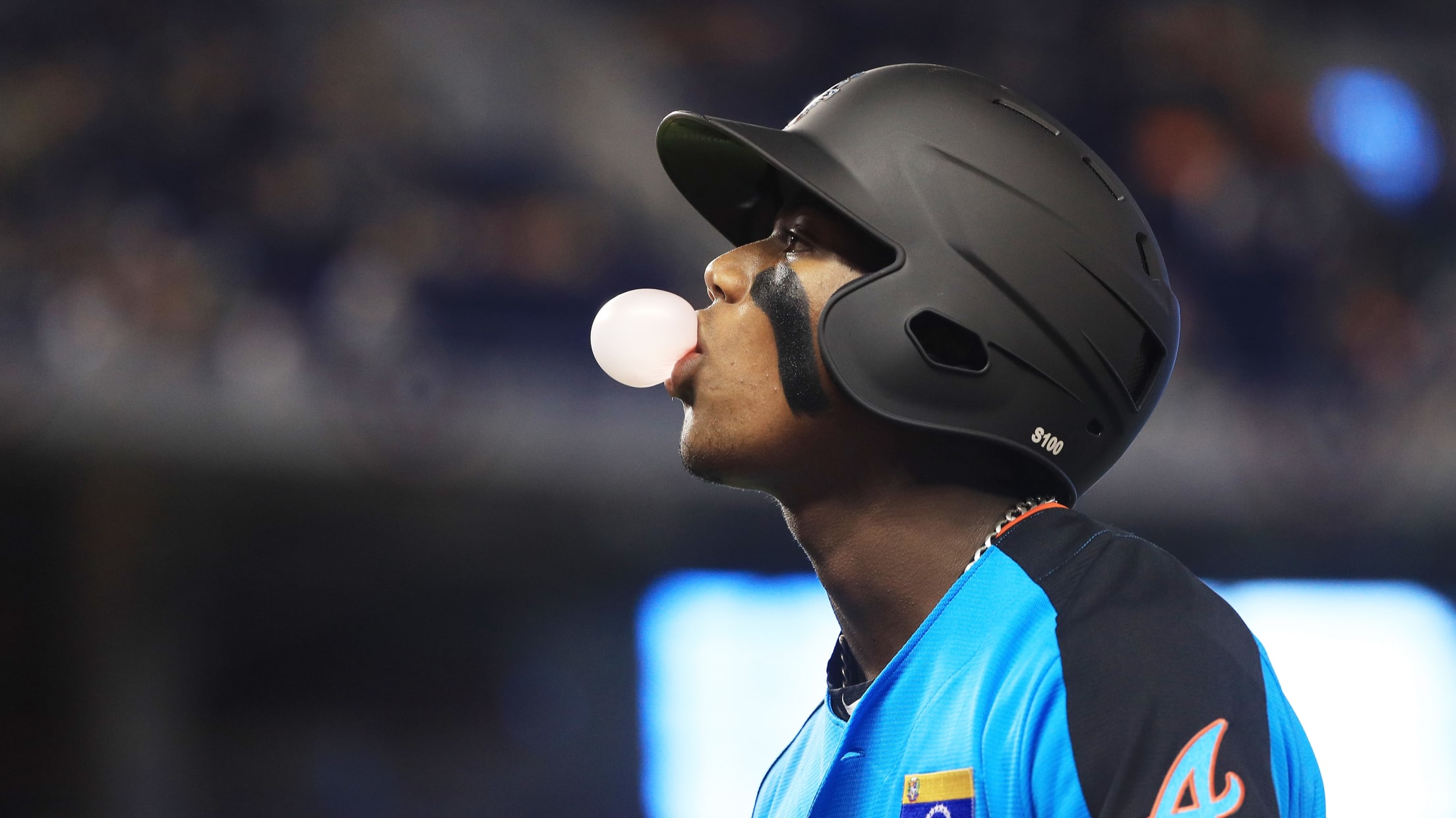 Age: 20
Home Runs: 0
Stolen Bases: 0
Acuña sits just on the precipice of the Major Leagues, ready to torture opposing defenses with his electric power/speed combo. Last season, the Braves farmhand put up an extraterrestrial 21-homer, 44-steal season across three levels of Minor League ball. Considering he's yet to play an iota of Major League Baseball, Acuña literally needs 300 home runs and 300 steals to join the 300/300 club, but if his transcendent skill set translates to The Show, he's definitely a potential 300/300 guy.
Teams in this article:
Players in this article: