Get ready for 'Avengers: Infinity War' with Earth's mightiest baseball lineup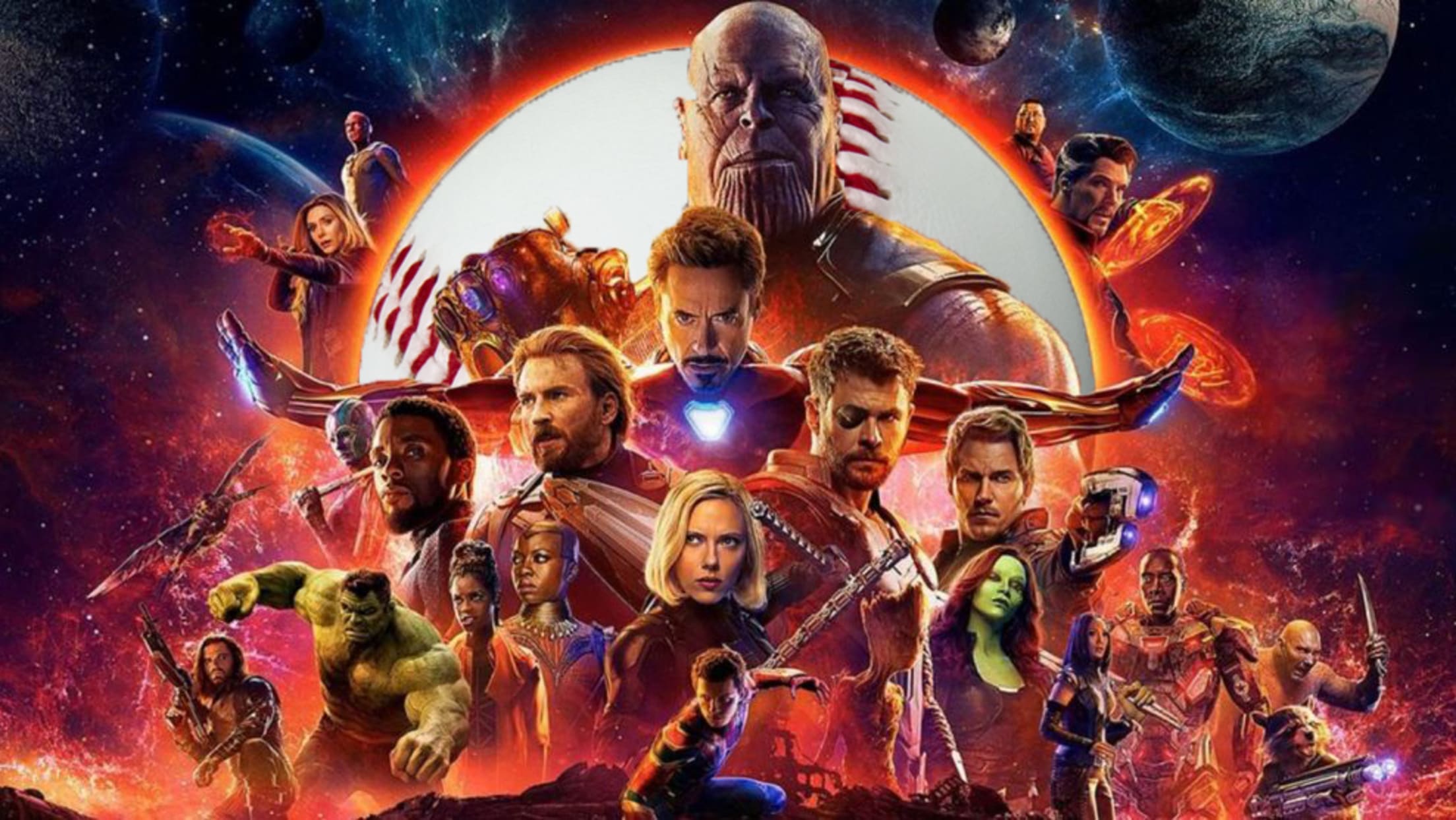 "Avengers: Infinity War," opens Friday (although some theaters have showings on Thursday). It represents the end of the first phase of the Marvel Cinematic Universe that began in 2008 with "Iron Man." As all of the Avengers from this phase come together to battle Thanos, we want to ask, "How would they line up if they were trying to battle Major League teams?"
To answer that, we put together a Marvel Cinematic Universe baseball lineup and coaching staff. And don't worry, we'll offer up an MLB comp, too, so you have an even better idea of their impact on the game.
GM: Nick Fury
Comp: Theo Epstein
He put the team together, 'nuff said. In fact, not only did he build the team from scratch, but he also oversaw a rebuild following "Captain America: The Winter Soldier."
Manager: Vision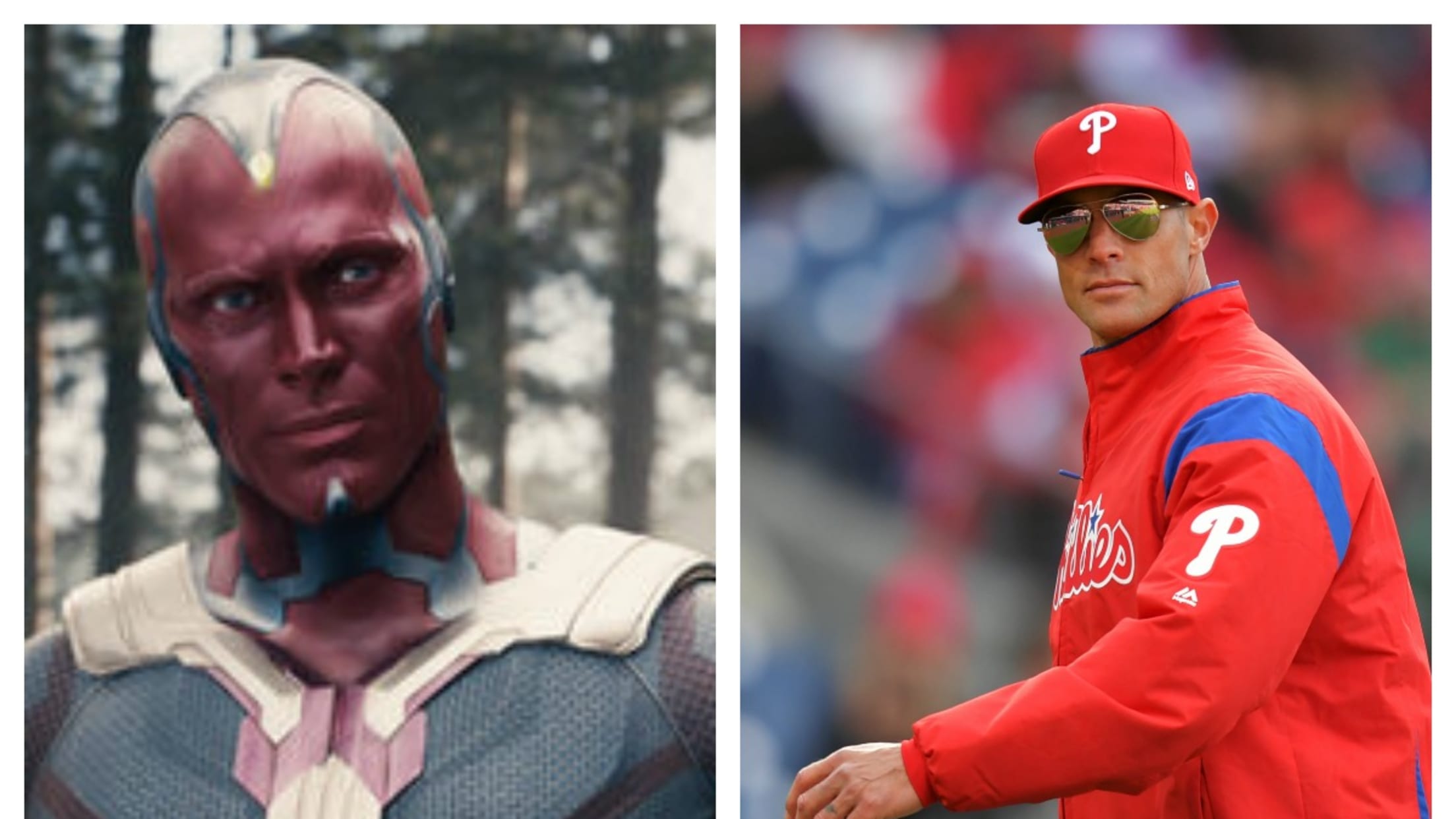 Comp: Gabe Kapler
He can calculate run-scoring tables in his head and constantly thinks of leverage indexes. And just like Kapler, the Vision probably spits his ice cream out, too.
Data Analyst: Shuri
Comp: Jed Hoyer
Even Nick Fury and the Vision could use some help. After all, his computer program is based on Ultron's, and we all know Ultron loves to bunt. Enter: Black Panther's sister Shuri, who proved in "Black Panther" that she is a sabermetric wunderkind.
SP: Captain America
Comp: Justin Verlander
Not only is Cap the on-field leader, but his greatest skill is throwing things. (It's also important to remember that in the first Captain America movie, they played a 1941 Brooklyn Dodgers game on the radio to make Steve Rogers feel comfortable.)
RP: Dr. Strange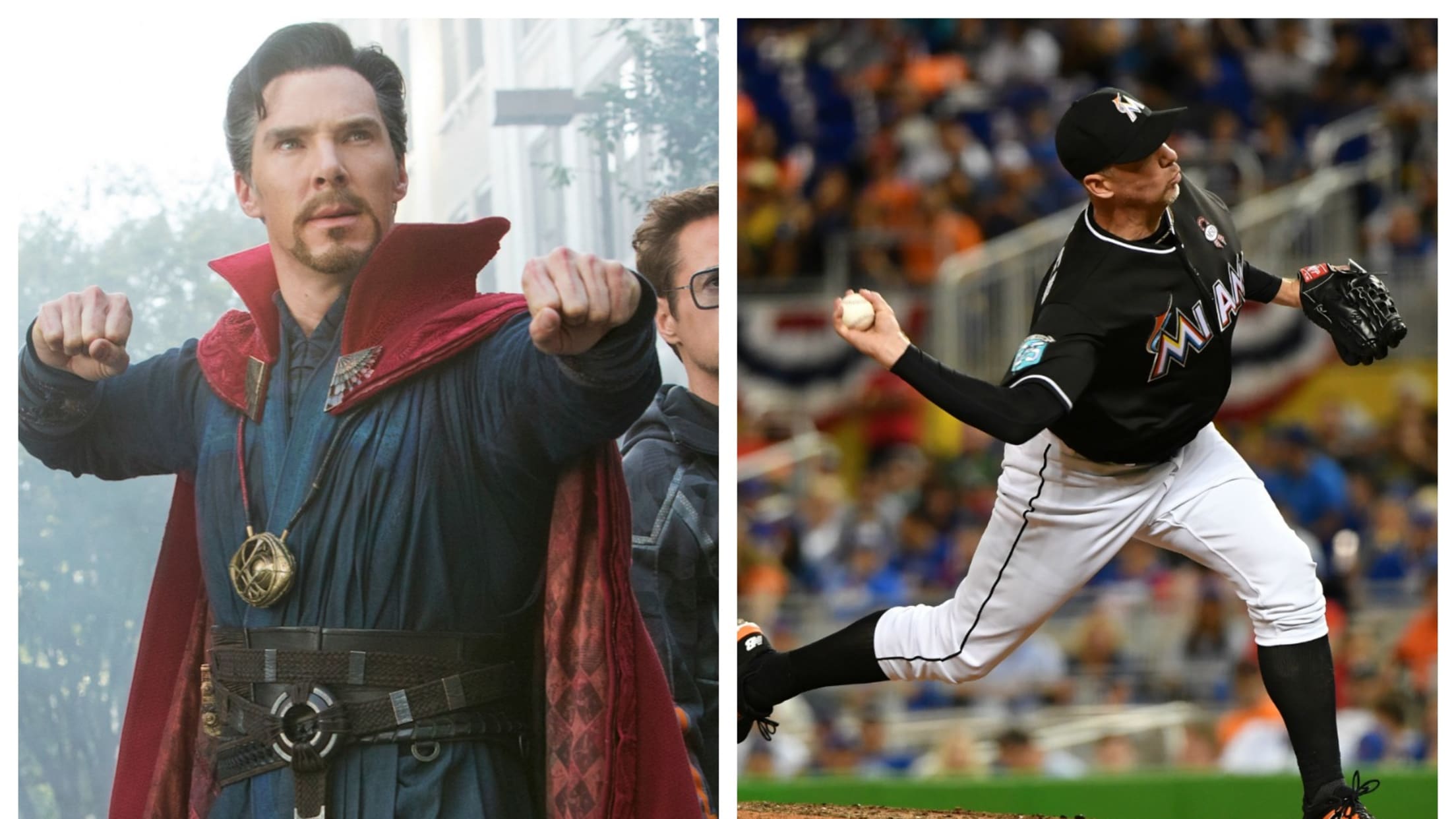 Comp: Brad Ziegler
He gets by entirely on guile, deception and mid-80s velocity magic.
RP: Star-Lord
Comp: Phil Hughes
He's a weirdo fwho cracks up his teammates. Sorry, I was talking about Phil Hughes. But, you know, that describes Star-Lord, too.
CP: Iron Man
Comp: John Smoltz
An elder statesman on the team, Iron Man has moved from the starting rotation to closing out the games with his veteran wile. Plus, as his repulsor beams prove, he's got plenty left on his fastball.
C: Groot
Comp: René Rivera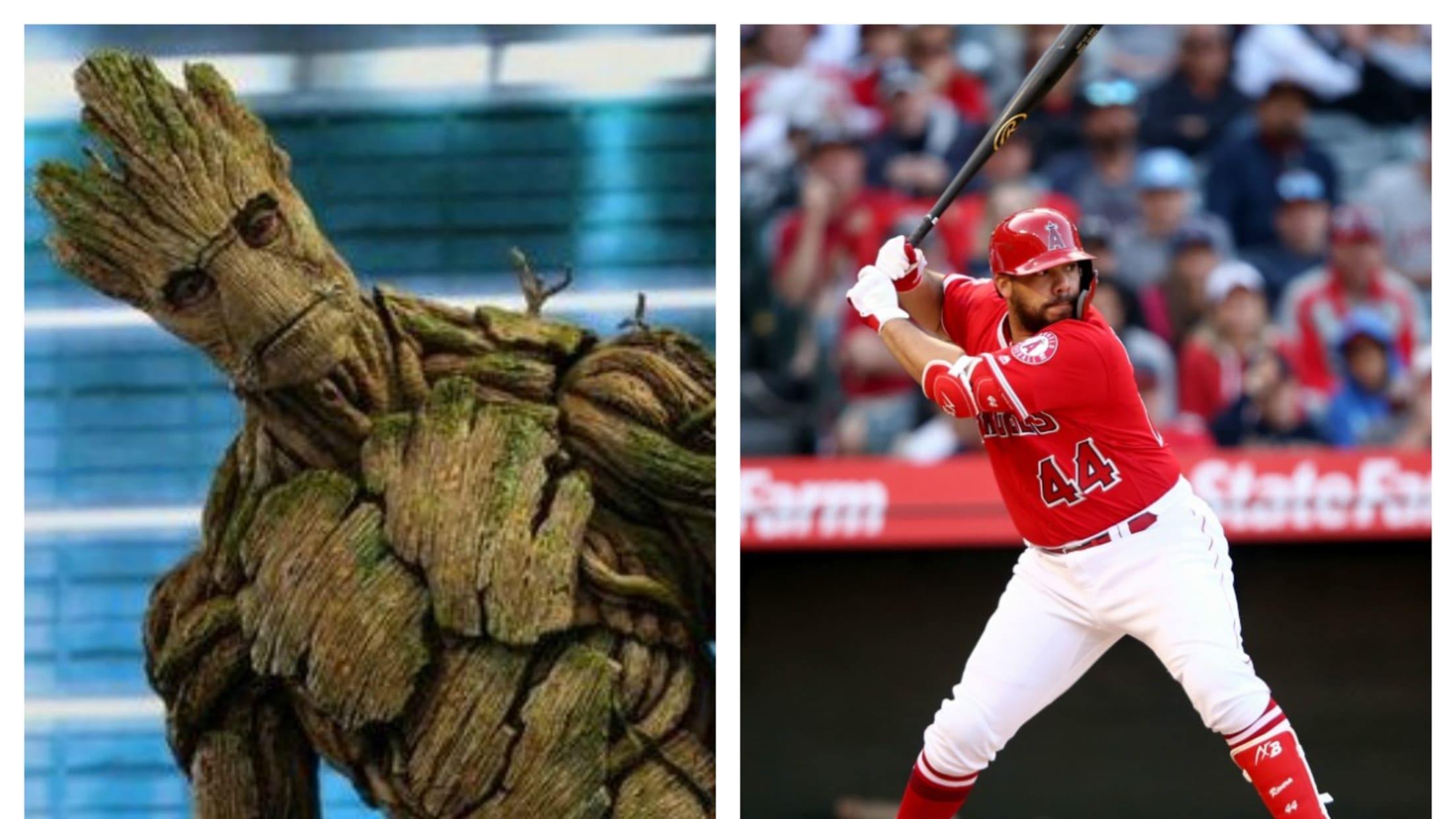 There is no one better at blocking baseballs. Unfortunately, mound visits are a bit difficult given that Groot only says "I am Groot."
1B: Hulk and Drax in a platoon
Comps: Lucas Duda and Yandy Díaz
Hulk absolutely crushes right-handed pitchers. But ask him to bat against a left-handed hurlers, and he quickly becomes the meek, unfieldable Bruce Banner.
That's where Drax comes in. While he has more strength than almost anyone, his baseball IQ (perhaps because he's a space alien, who doesn't quite understand human emotions) is somewhat lacking, so he can't be given full playing time.
2B: Black Panther
Comp: Robinson Canó
Given Chadwick Boseman played Jackie Robinson in "42," this one is obvious. With a combination of speed, power and flexibility, T'Challa is really just a right-sided shortstop.
SS: Black Widow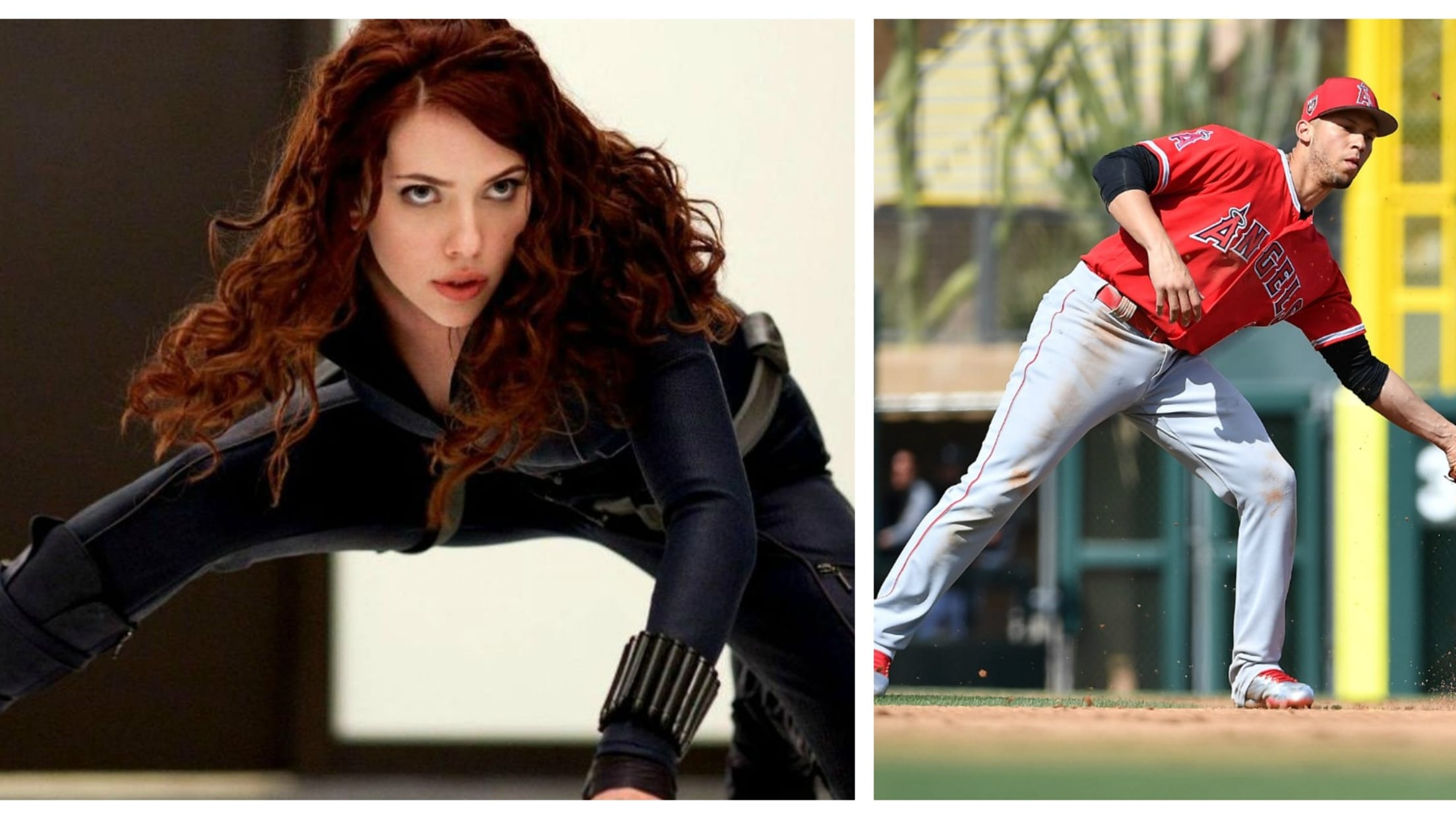 Comp: Andrelton Simmons
Quick and with gymnast-like moves, Black Widow is a Gold Glover up the middle. With her Russian spy training, she's also quite adept at guessing what the pitcher will throw and her OBP reflects that.
3B: Okoye
Comp: Nolan Arenado
She has the defensive chops to play short, but her skills with the stick (literally) make her more than able to handle the offensive requirements at the hot corner.
LF: Gamora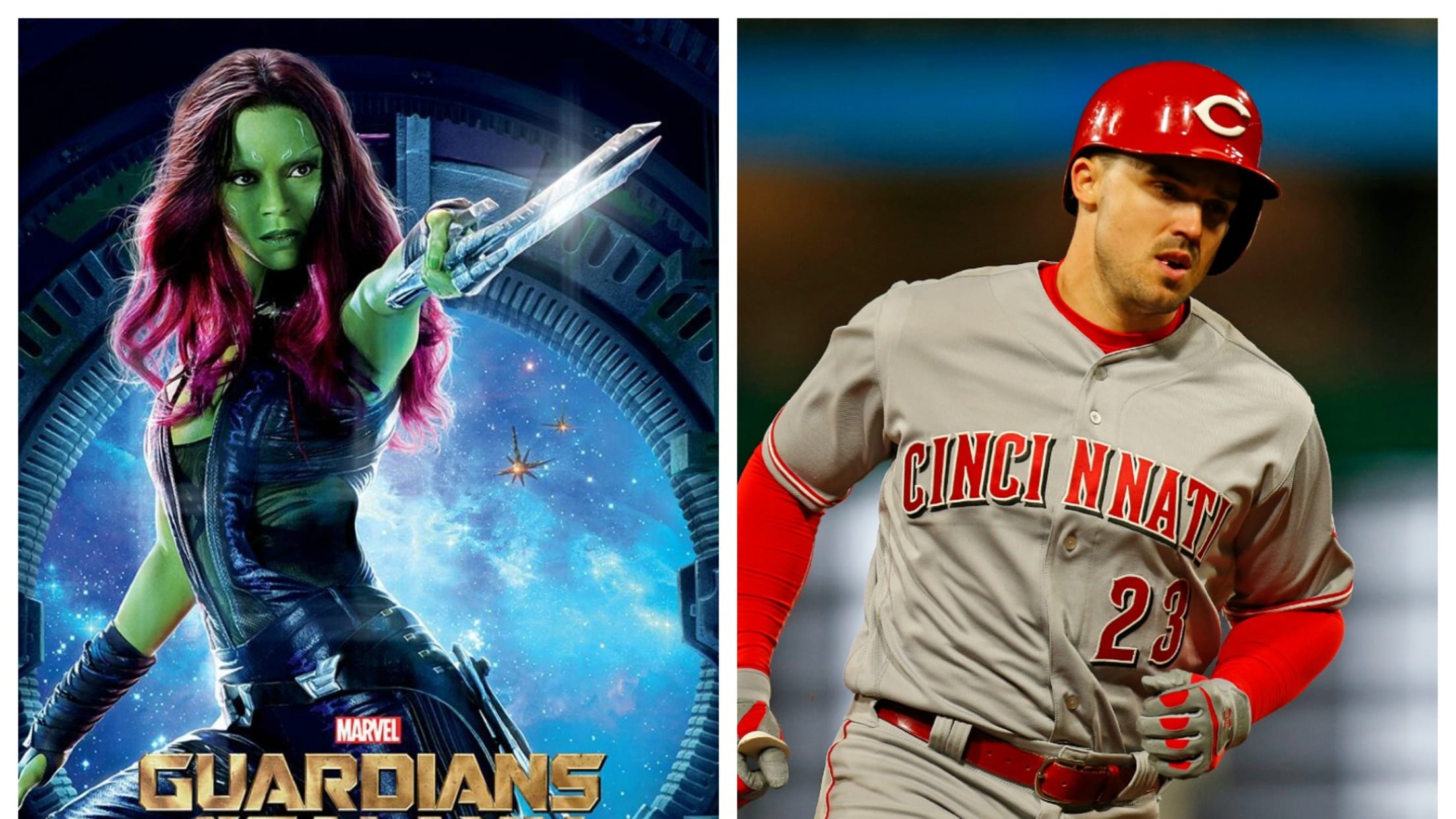 Comp: Adam Duvall
Incredibly strong and fast, Gamora combines power and speed in the outfield -- racing down balls and blasting them out of the park. Unfortunately, her hot temper leads her to quickly attack pitches in and out of the strike zone, so don't expect a high OBP.
CF: Spider-Man
Comp: Kevin Pillar
With apologies toJosh Reddick, Spider-Man is more of a Pillar in center field. He uses his spidey sense to position himself perfectly, and his web-shooters allow him to snare any ball. Plus, he was also married at a baseball stadium, so he's more than comfortable there:
RF: Thor
Comp: Bryce Harper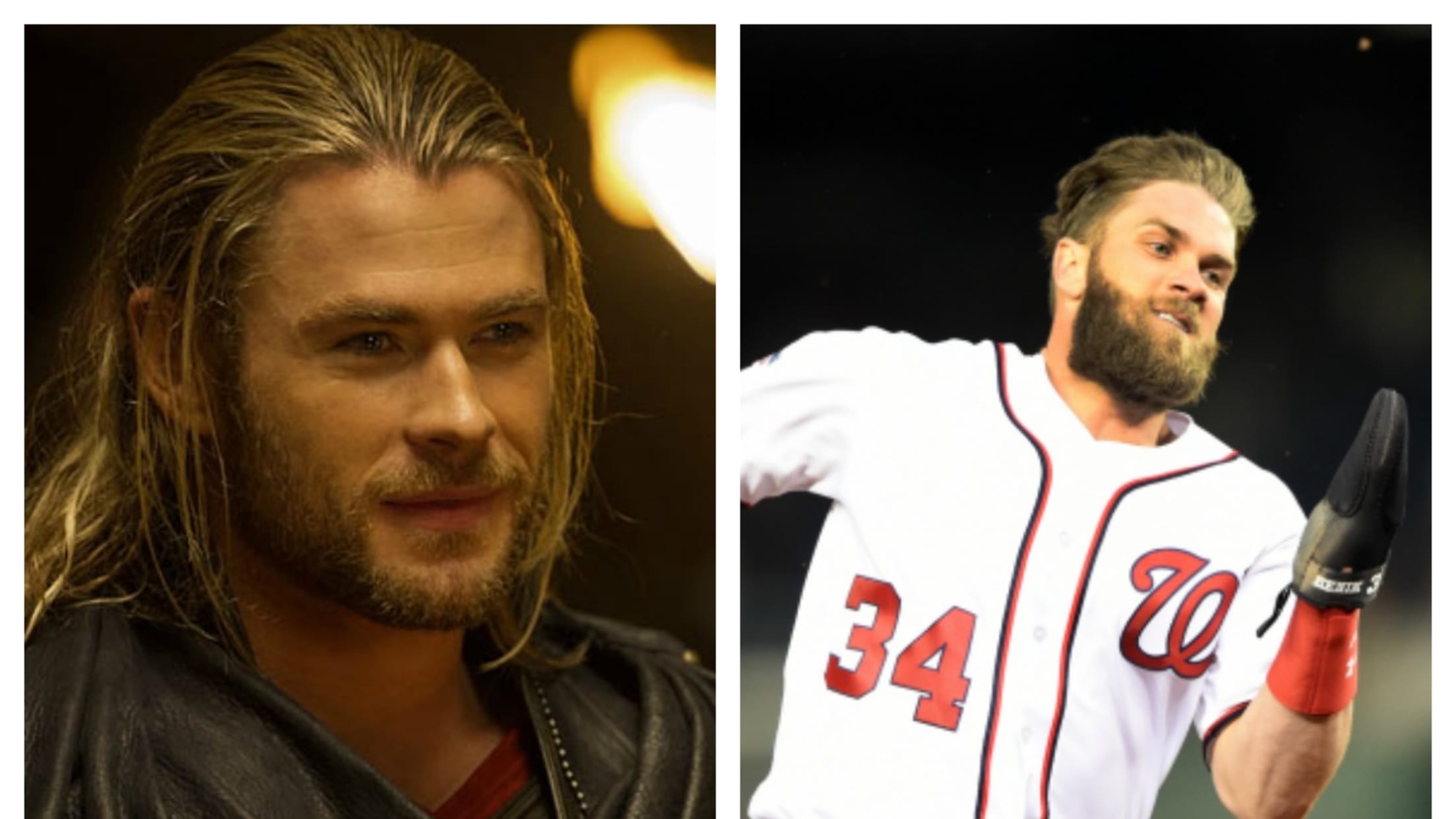 Massive and powerful, with a great throwing arm and an even better head of hair: Sounds like Harper to me.
DH: War Machine
Comp: Aaron Judge
His name is War Machine and he's an on-base machine. He also produces amazing exit velocity.
Any good team needs a bench, though, so here are the backups:
3B/RF: Winter Soldier
Comp: Matt Chapman
Just look at that arm.
OF: Falcon
Comp: Ender Inciarte
He's got amazing range. Also, he'd be the next Chris Sabo for his fashionable goggles.
2B/SS: Ant-Man
Comp: José Peraza
Lithe and speedy.
Triple-A Depth: Hawkeye
Seriously, this guy is not on the Avengers' Major League roster. His skill is shooting arrows! He's not even on the movie's poster!
By my quick calculations, this is a 115-win team. Unfortunately, they will also destroy every stadium they play in, so they'll really only get through about a month of the season before heavy construction must take place.