A new musical tells the story of the Cubs run to the 2016 World Series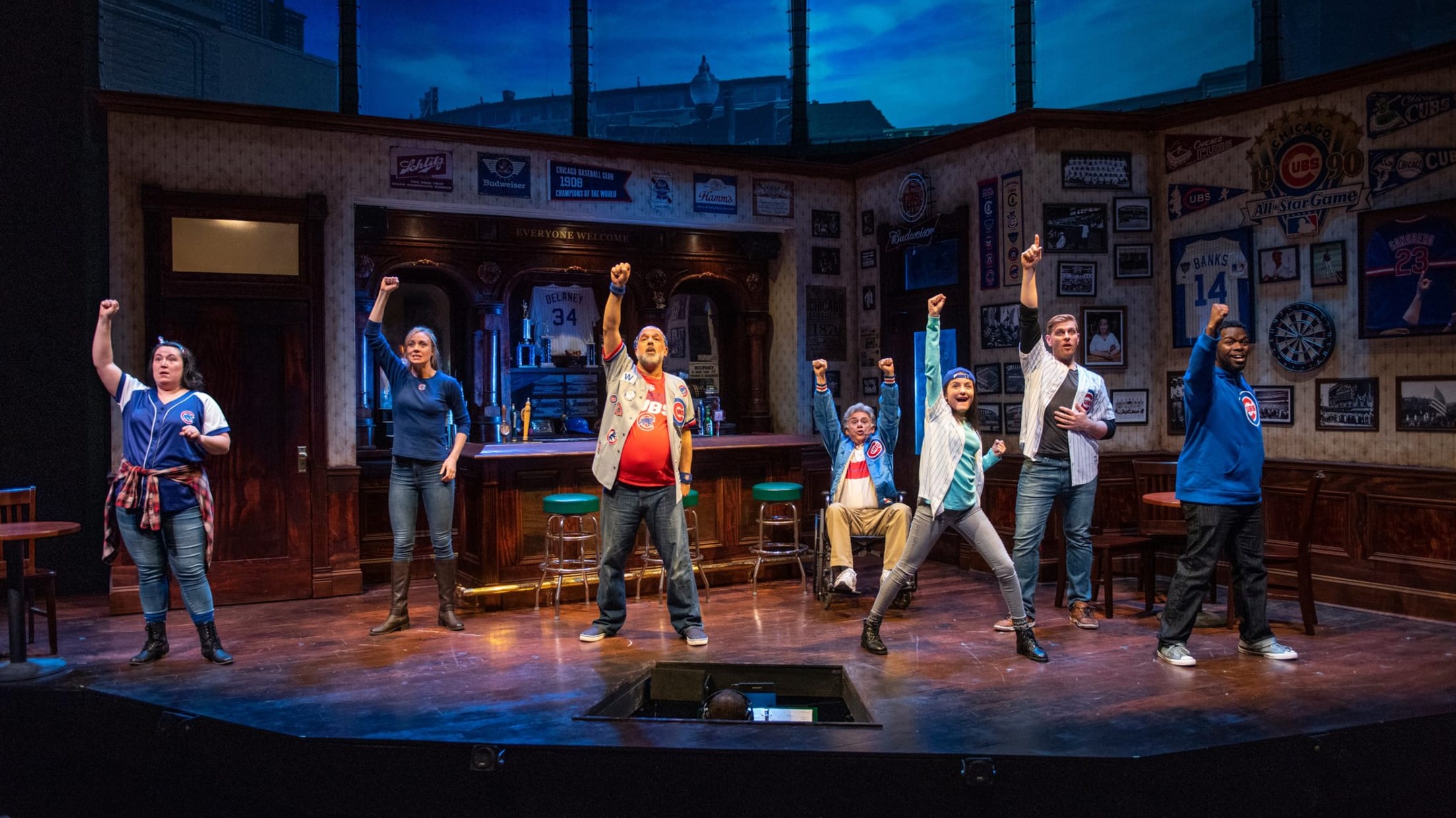 For fans of a team coming off a recent championship, there is an insatiable desire to relive and revel in every moment of the team's run. When the Eagles won the Super Bowl, my wife spent the ensuing week looping hype videos from the season and liking every Eagles-related tweet she could find. She wasn't alone.
Cubs fans had to wait 108 World-Series-less years before winning in 2016, so it shouldn't be a surprise that there's plenty of appetite to relive the experience.
On Friday, the musical "Miracle" opened at the Royal George Theatre in Chicago. It tells the story of the entire 2016 season through the eyes of a family that runs a Wrigleyville bar.
If you're a cubs fan, you've got to see Miracle the Musical, the story of the cubs 2016 World Series thru the eyes of a cubs loving Chicago family. I almost cried twice. My personal favorite song was "I'm out" where the dad decides he's done believing in the cubs.. so relatable pic.twitter.com/LrupIC9Pjq

— Kalyn Kahler (@kalynkahler) May 18, 2019
One doesn't have to look much past the the list of song titles to see how thoroughly "Miracle" chronicles the ups and downs of Cubs fandom. The songbook features songs like "The Cubby Bear Blues," "Break the Curse," "Coulda Beens" and "#FlytheW."
They pulled out all the stops for Friday's opening performance, including bringing Hall of Fame second baseman Ryne Sandberg up on stage during intermission to lead the theater in a seventh-inning stretch.
The show is playing at the Royal George Theatre indefinitely, which, put in the context of a 108-season World Series drought, doesn't seem all that long.
Eric Chesterton is a writer for MLB.com. He is an appreciator of the stolen base, the bunt against the shift and nearly every unconventional uniform design. He eagerly awaits Jamie Moyer's inevitable comeback.
Teams in this article:
Topics in this article: