Reds pitcher Amir Garrett shares the most important songs he's ever listened to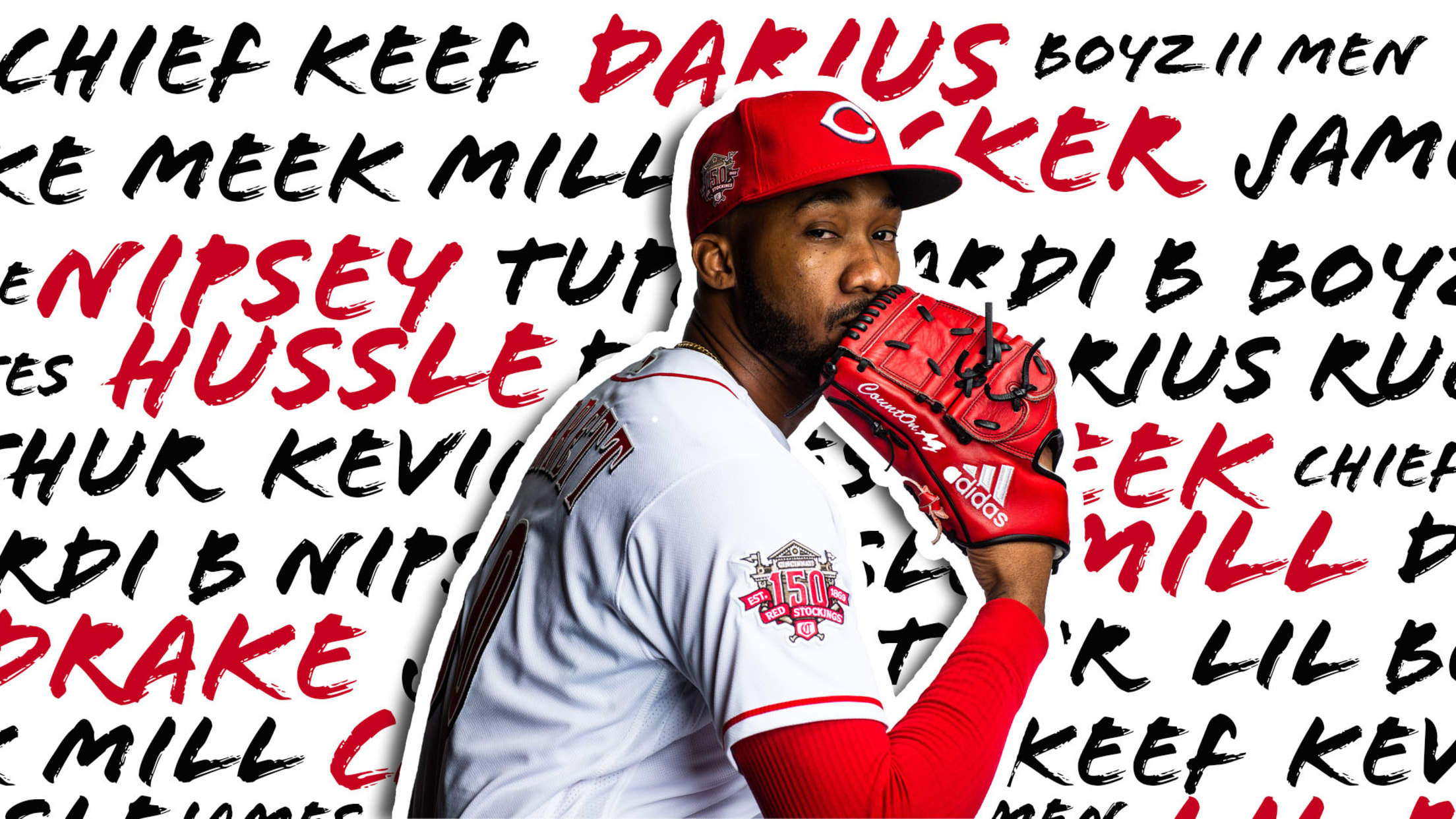 There are walk-up songs and entrance songs, songs between innings and the songs played in the clubhouse. While you can find most of those online, what about the songs that MLB players just love? The songs that make them think about their parents, or remind them of high school or get them hyped before they go out on Friday night?
Recently, I had the chance to sit down with the Reds' Amir Garrett. The former standout college basketball player at St. John's University is in the midst of a breakout season in the Reds' bullpen. So, what are the songs that make him tick?
To find out, I asked him to choose a song that best encapsulates certain feelings from different times in his life, like…
His time growing up: Anything by Tupac
[I liked] anything Tupac related when I was growing up. My mom was a big Tupac fan. My parents listened to it. My brothers. You hear it, and you just know you can vibe with this.
His time in high school: "Best I Ever Had" - Drake
"Amili" by Li'l Wayne was big, but in high school, Drake was just coming up and "Best I Ever Had" hit for everybody. That song is awesome. I know everyone knows the lyrics to that, for sure.
His time at St. John's University: "Love Sosa" - Chief Keef
This is for my basketball teammates in Queens at St. John's. I was a big Chief Keef guy and the Finally Rich album. My teammate was from Chicago [where Chief Keef is from], so he put us on that.
Playing basketball: "Dreams and Nightmares" - Meek Mill
That was the ultimate hype-up song. We'd come in and get ready for the game and listen to Meek Mill. That was on in the locker room and before the game when we're coming out. When Meek says, "Hold on, wait a minute," -- bruh, that's it.
The Minor Leagues: "Like a Man" - Lil Boosie
Kevin Gates was really big for me, too. Those southern rappers, I was listening to them a lot. When you're coming up with a lot of guys, they introduce you to a lot of music -- Lil Boosie's been around, but this is when I started listening to him.
I'm not a big listener to [lyrics] guy. I'm a beat guy, but I was listening to them and thinking, "Man, they're talking about some real stuff," so I tuned in and realized I like this.
His Major League debut: "Out the Mud" - Kevin Gates
That was my entrance song. When I got to the big leagues, I had worked so hard -- like he says in the song -- to get "out the mud." I feel like that related to me. I made my debut in St. Louis, so I didn't have [a walk-out song] then, but when I came home, this is what I used.
The 2019 season: "Last Time That I Checc'd" - Nipsey Hussle
Nipsey is one of my favorite rappers and anything Nipsey Hussle is my favorite. All his music is good. A lot of people didn't know about Nipsey, but I was on him really early and thought this was sick. He was on that song with Drake -- "Killer" -- and that was when he really took off.
His fiancé: "Say You Won't Let it Go" - James Arthur
That song's fire. You've gotta listen to the lyrics. [My fiance, Tausana and I] went to Mexico about three years ago when it first came out, and I was like, "Hey, I like this, this has to be at the wedding." This is for sure going on the wedding playlist. This and "Thinking Out Loud" by Ed Sheeran.
His Dad: "Refuge (When it's Cold Outside)" - John Legend
In the song, he talks about the sun, but [my dad] always references that to me.
His Mom: "A Song for Mama" - Boyz II Men
When you listen to it, it has to get everyone thinking about their mom -- The loving, the caring, the nurturing a mother has.
His Pump up jam: "Grinding All My Life" - Nipsey Hussle
Anything Nipsey Hussle. Anything that has to do with Nip will get me fired up. But for a workout, I'd probably go with NBA Youngboy, Kevin Gates, some Drake, throw in some Meek Mill. Whatever I'm feeling.
His date night song: "Please Me" - Cardi B
I mean, it depends on what you're trying to _do_, if you know what I'm saying.
On a Friday night: N/A
To be honest, if we're about to go out, [Tausana] is probably putting some stuff on. She's good. She knows all the rap songs. I'm probably not driving. She's driving, so she's messing with it and has something on.
She says my music's too ratchet sometimes, but we've got a little bit of similar tastes.
On a Sunday morning: "Wagon Wheel" - Darius Rucker
I like some country music. Sunday morning, I'm definitely going for some country. My teammates -- man, that's who got me into it. It's music that they listened to, I never listened to country at all. Then it was, like, man, I guess you can vibe to this. Once you start listening to it, you're like, "Man, this is getting diverse. I like this."
To sing in the shower: "It's So Hard to Say Goodbye" - Boyz II Men
There is one song that always makes me sound good and it's Boyz II Men's "How Do I Say Goodbye." When I'm in the shower, I can picture the notes. I'm like, [singing] "how do I say goodbye?" I'm sick right now, but in the shower I can hit those notes.
This interview has been edited and condensed.
Michael Clair writes for MLB.com. He spends a lot of time thinking about walk-up music and believes stirrup socks are an integral part of every formal outfit.
Teams in this article:
Players in this article:
Topics in this article: